We use affiliate links. If you buy something through the links on this page, we may earn a commission at no cost to you. Learn more.
Product Requirements:
Device:
Windows Powered Palm-size PCs or Pocket PCs
1MB free RAM
Pow Wow from ZIOSoft is a shoot-em up
game for the Palm-size PC or Pocket PC. In this game, you use your stylus as a
gun to shoot / tap the targets. Pow Wow has 10 different themes. Each theme can
have a different number of stages for a total of 28 stages.
This game is colorful and has animated cartoon characters that you have to annihilate
in order to proceed to the next stage. So, let's load up our stylus and get
ready for some rooten tooten shooten! (ok, I promise never to say that again…)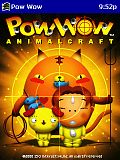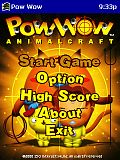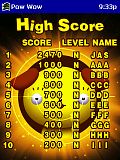 When you first start the game, you will see the opening screens. You can start a
new game, change options, check high scores, read about the game or exit. Your
only options in the options screen is to change the difficulty level from easy,
normal or hard, toggle the sound, and change the reload position.
When you start a new game, you are presented with the Theme selection screen.
From this screen, you can select which theme you want to play. You have a choice
of 10 different themes which do not have to be played in any order. There are
themes with bulls eye type targets, robots, birds, fish and more.
Each theme has multiple stages under it which you can also play in any order.
After you pick a stage to play, you are shown the rules for that stage.
Basically these are the objectives for that stage. They can be really simple
like the stage pictured below, or they can be more complex. You start each stage with 6 bullets. When you run out, you have to tap the corner of the display (you decide which corner to use) to reload your ammo.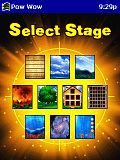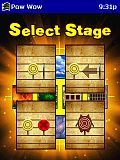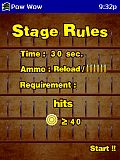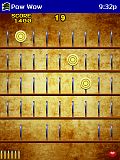 All the stages have a time limit which counts off at the top of the screen.
When you only have 10 seconds left, a ticking sound will start playing that warns you
to hurry things up. If you don't fulfill the rules before the time is up, you
will lose a life. You start the game with 3 lives. If you successfully pass the
stage, you can then pick another one to play. The game will not allow you to
play stages that you've already completed (unless you start a new game).
I found some of the stages more fun than others. One of my favorites was the
hamburger building stage. In this stage, you have to shoot the different
hamburger components in a certain sequence in order to build a burger. The
stage looks like a house with windows. A different burger component (buns,
lettuce, tomatoes, etc.) appear in each window. In order to build 7 burgers in the
allotted time, you have to be pretty quick with the stylus.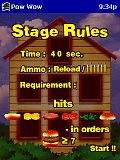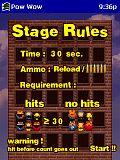 Another stage that I enjoyed shows a bird in the top window and other similar
birds in the bottom windows. You have to quickly tap the right bird before they
disappear (which doesn't take long at all, let me tell you!) There were also
quite a few stages that I didn't much care for because they were either too hard
or too complex. One such level comes to mind is pictured below. This stage
actually rotates the screen which is cool… but, it is really hard. If you
check out the rules for this stage, you will probably be as confused as I
was. I also found a few small problems with the English in the game. You
get the idea but, it makes the program seem amateur instead of commercial. The ZIOSoft website also has this problem.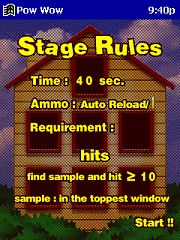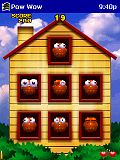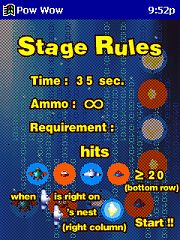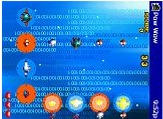 Pow Wow has great graphics and high replay value. I tested this game on both an iPAQ and HP 548. Both worked fine. The game doesn't have much in the
way of great sound effects as its only effect is the gunshot sound when you tap the screen. It might be
nice to have some kind of music playing in the background for each stage of the game. This is one
of those kind of games that takes really good hand, eye coordination to master.
If you're like me, you'll see the following screen more times that you
want!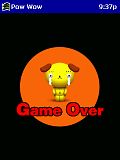 If you think you might like this game, you can download a demo version from
the ZIOSoft website to try before you buy.
Price: $19.95
Pros:
Great graphics
High replay value
Cons:
Some levels are too complex
Might cause extreme screen wear for over excited players
Product Information
Price:
$19.95
Manufacturer:
eXpansys
Pros:

Great graphics
High replay value

Cons:

Some levels are too complex
Might cause extreme screen wear for over excited players