We use affiliate links. If you buy something through the links on this page, we may earn a commission at no cost to you. Learn more.
The newtSuit is a nice slip on type case made by MarWare. The case is made of black Neoprene. Most people refer to this material as 'wetsuit' type material. It has a great feel to it, slightly stretchy and spongy. The newtSuit has 2 pockets, one on the outside of the case and one small pocket on the inside. The outside pocket can hold papers, the AC adapter, or other small things. The inside pocket is big enough to slide a PC Card all the way in and not have any of the card sticking out to rub against your Newton.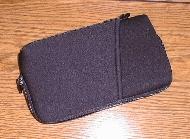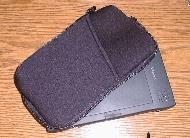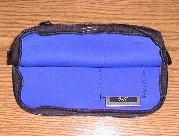 Inserting and removing the Newton is easy and comfortable. A heavy duty zipper is used to open and close the case. I found the zipper easy to use and didn't have any problems with it getting stuck or hung up on the corners of the case.
This case also has a reinforced spine with a plastic ring at the end. I'm not quite sure if this really adds anything to the case, but it doesn't hurt anything. The plastic ring is supposedly there so you can attach a handle. I think it would be better if they added another ring at the other end of the spine so that a real handle could be added if desired. The material and stitching (on the outside of the case) are very good. The stitching of the inside PC Card pocket could be just a bit better. The zig-zag type stitch that is used looks a little cheap.
This case doesn't offer much protection in the case of a drop. But it is a case that will protect your Newton from scratches and bumps. I really like using this case because it doesn't add anything to the weight of the Newton and it looks and feels great.
One last note:  This case can also be used with the Toshiba Libretto.
Price: $29.95
Construction: A-
Usefulness: A
Overall Rating: A