SELECT object_id FROM wp_term_relationships WHERE 1=1 AND term_taxonomy_id IN (5334,5334,2219)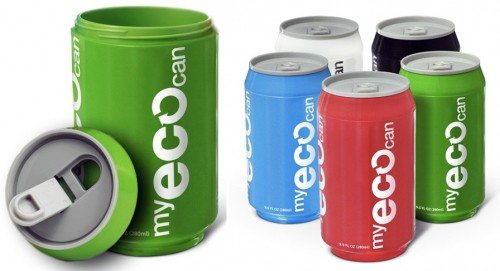 The My Eco Can from Molla Space is a reusable, refillable plastic can that will take the place of paper or plastic cups.  The can is made of PLA (poly-lactic acid) plastic that's BPA-free and can be completely broken back down into harmless natural products (in an industrial composting facility) when you no longer need it.  The top screws off for easy cleaning and filling, and there's a "pop top" to keep your drink safely inside.  The thermal double-wall construction means you can use the can for hot or cold beverages.  I found the cans at Amazon for $13.95 each.  They have all the colors – black, white, red, green, and blue – available for order.
Other articles that we've written that you might like...