SELECT object_id FROM wp_term_relationships WHERE 1=1 AND term_taxonomy_id IN (5334,5334,2219)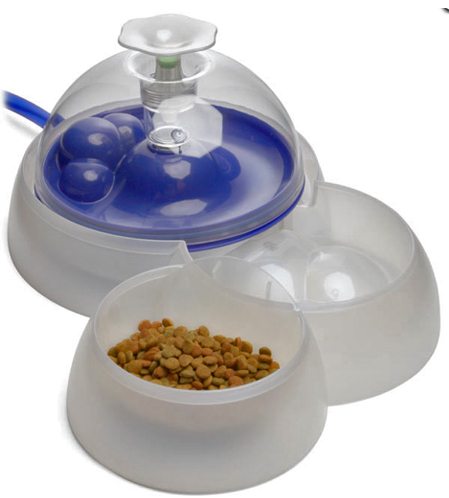 The Catit Drinking Fountain from ThinkGeek recirculates and filters your cat or small dog's drinking water.  The recirculation helps cool the water, and some say running water is more attractive for pets.  The filtration removes water impurities and bad tastes and the bits of food and hair that always seems to be floating in the water bowl.  A plastic guard for the cord prevents chewing and keeps the cord dry.  There's even a side bowl for some food.  It holds 100 oz (3 liters), so it's more than enough water for the hours you're at work.  ThinkGeek says it's for cats, but the Catit would also work for smaller dogs.  The Catit Drinking Fountain is $52.99.
Other articles that we've written that you might like...