We use affiliate links. If you buy something through the links on this page, we may earn a commission at no cost to you. Learn more.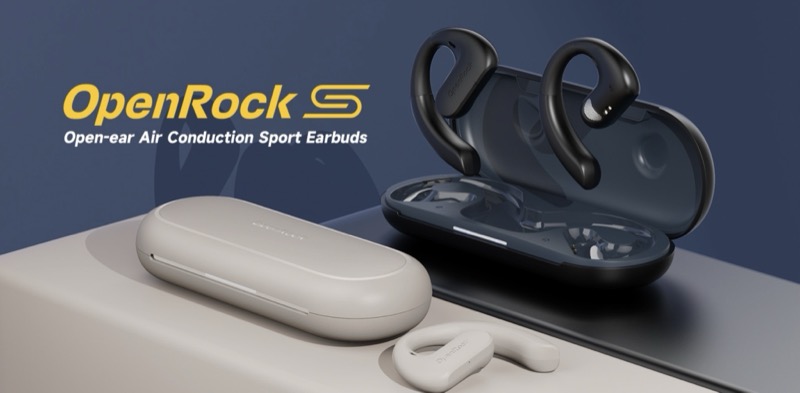 DEAL NEWS – If you've been planning to upgrade your audio gear, the wait is over with the arrival of Black Friday. In what has evolved into a month-long celebration of savings, enticing deals on headphones and earbuds have already begun rolling out. There's no need to hold off until the official Black Friday and Cyber Monday weekend — you can seize fantastic offers right now.
OpenRock S Open-Ear Sport Earbuds – $79.99 (20% off, was $99.99)
For those who may know the brand OpenRock, you will know its first open-ear air conduction earbuds, OpenRock Pro. OpenRock S is the brand's second earbuds, designed to provide abundant bass performance and a comfortable wearing experience without breaking the bank. It stands out for its abundant bass performance, unbeatable battery life of 60 hours, with a charging case and customizable ear hook. 

It falls in the "under 100 bucks" range with all these features. With this Black Friday, you can enjoy an even more decent price of $79.99 with 20% off. Make sure you don't miss this deal!
.
Shop Now
.
US: https://www.amazon.com/dp/B0CGXKNJGX
UK: https://www.amazon.co.uk/dp/B0CJLQCJ9R
DE: https://www.amazon.de/dp/B0CHJBMXGL
OpenRock Pro Open-Ear Sport Earbuds – $103.99 (20% off, was $129.99)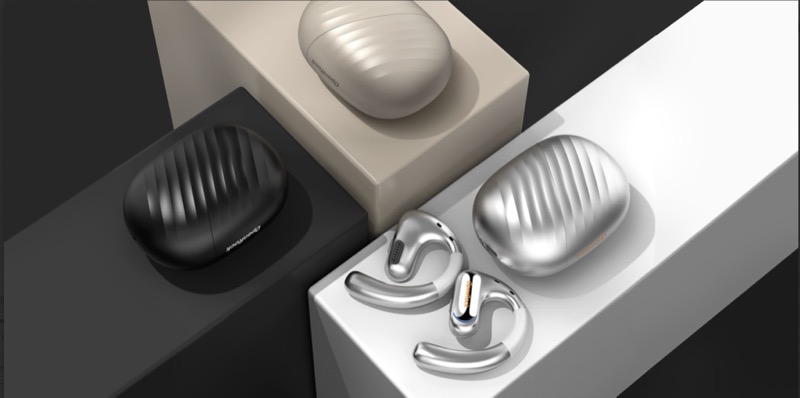 A distinctive feature of the OpenRock Pro is its cutting-edge TubeBass™ Technology. This innovation effectively addresses the common challenge of compromised bass in open-ear designs, delivering robust and enhanced bass that ensures every musical beat resonates with clarity and depth.
With its open-ear design, OpenRock Pro allows you to enjoy your favorite tunes while maintaining complete awareness of your surroundings. Unlike conventional earbuds, there is no obstruction of the ear canal, providing a more natural and immersive listening experience. The adjustable silicone ear hook of OpenRock Pro ensures a secure and comfortable fit, allowing you to focus entirely on your activities without concerns about the earbuds slipping out.

We have reviewed the OpenRock Pro on gadgeteer.com. To read that review, check here.
.
Shop Now
.
US: https://amzn.to/3XHP4JW
UK: https://www.amazon.co.uk/dp/B0BKPHM7XR
DE: https://www.amazon.de/dp/B0BKPHM7XR
OneOdio A10 Noise Canceling Headphone – $61.97 (22% off, was $79.45)

If you want decent noise-canceling headphones for commuting or traveling, the OneOdio A10 is definitely for you. We reviewed A10 on our website and were amazed by its decent build quality and noise-canceling performance.
As the nomination of CNET's Best Over-Ear Headphones for 2023. It has a sturdy build quality with aluminum cups and a metal headband, redefining durability and ensuring long-lasting use. With up to 50 hours of playback time, Hi-res certified sound quality, the A10 delivers an immersive audio experience.
For this Black Friday Sale, you can enjoy a huge 22% off for OneOdio A10 with the deal price $79.45. Make sure you don't miss out on it!
.
Shop Now
.
US: https://amzn.to/3NH0hG5
UK: https://www.amazon.co.uk/dp/B0B7RZY38W
DE: https://www.amazon.de/dp/B0B7RZY38W