We use affiliate links. If you buy something through the links on this page, we may earn a commission at no cost to you. Learn more.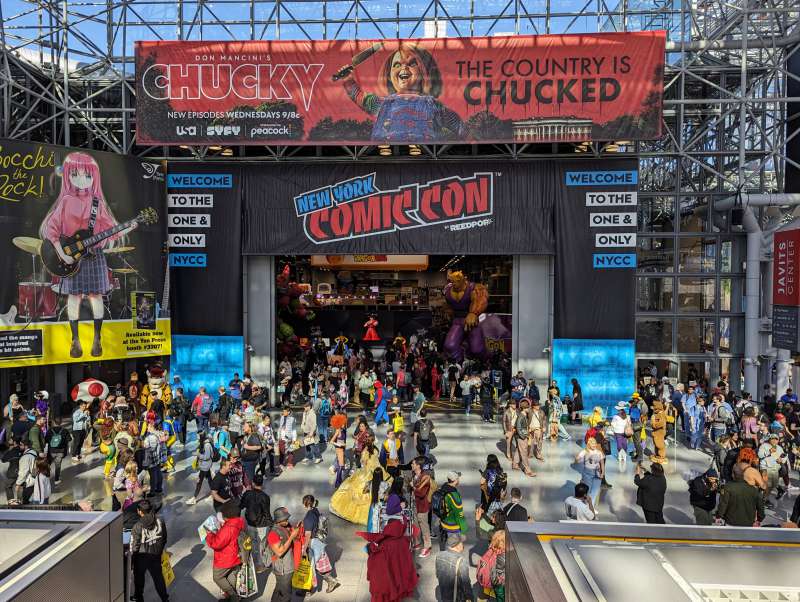 ARTICLE – Once again, costumed and body-painted heroes, villains, and all characters in between descended on New York City for the annual New York Comic Con. The crowds and enthusiasm were both at pre-pandemic levels, and most of the big players, like Marvel, had returned. Notably absent, though, was DC, not seen at NYCC since before the pandemic.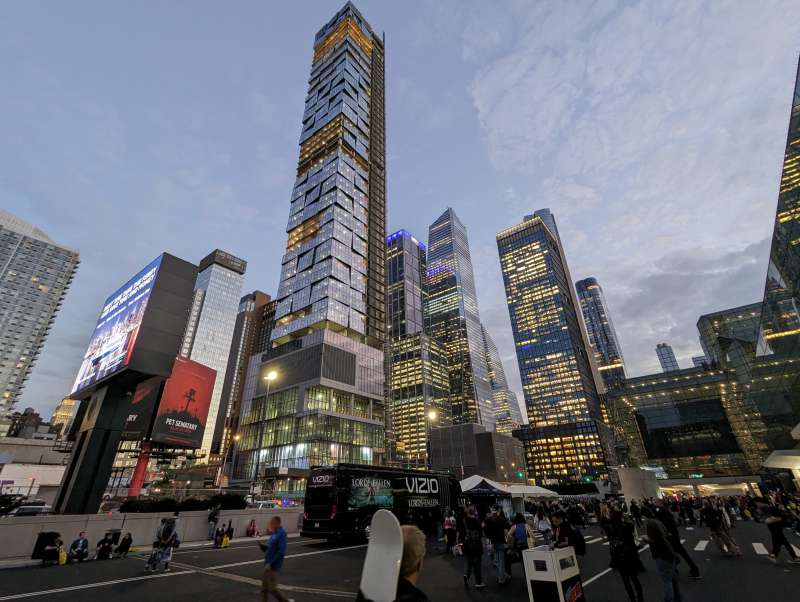 It was a beautiful weekend in New York City, and the Javits Center was jam-packed with pop culture fans ready to celebrate their favorite shows, movies, books, characters, games, and more.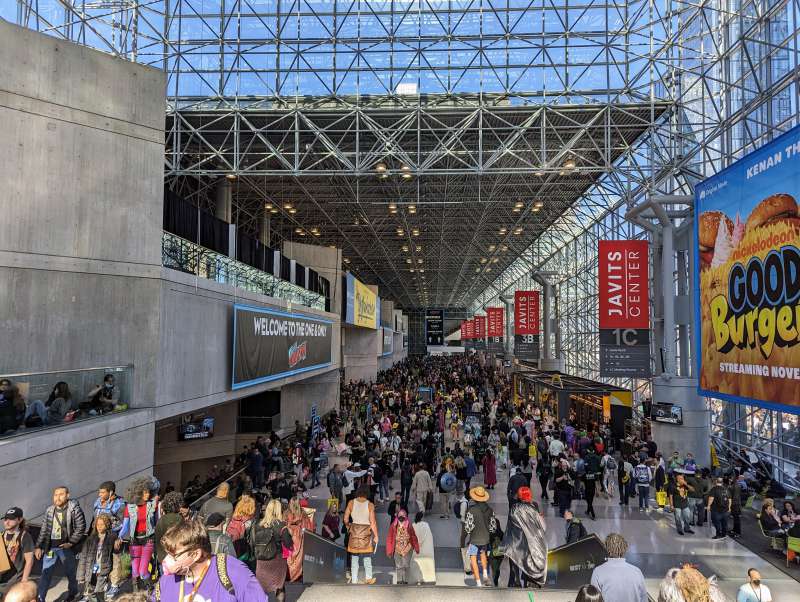 While the SAG-AFTRA strike prevented many actors from attending and promoting new projects, there were still a good number of special appearances and panels. The energy on the show floor was high, and this was the first year that Thursday attendance rivaled that of the other three days.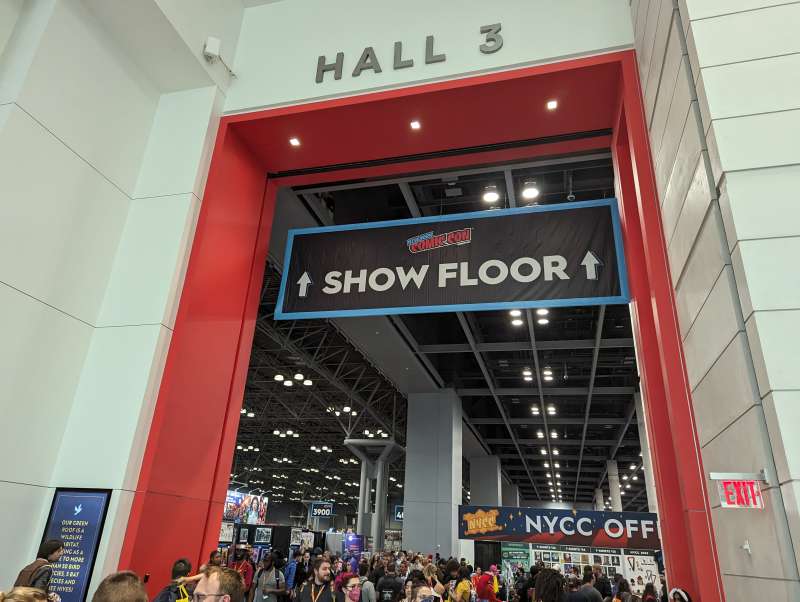 NYCC Videos
Trying something a bit different this year, we conducted interviews with a variety of first-time comic con vendors. They ranged from well-known brands like Ryobi and Lionel Trains to a husband-and-wife team from Florida who handcraft unique tiki-themed woodcuts.
Burgschneider – Dungeons & Dragons themed heroic clothing
For almost two decades, Burgschneider has been designing heroic clothing for medieval reenactment and live-action role-play. On their first visit to NYCC, Mike and Marcus walked us through their new Dungeons and Dragons: Call to Arms collection.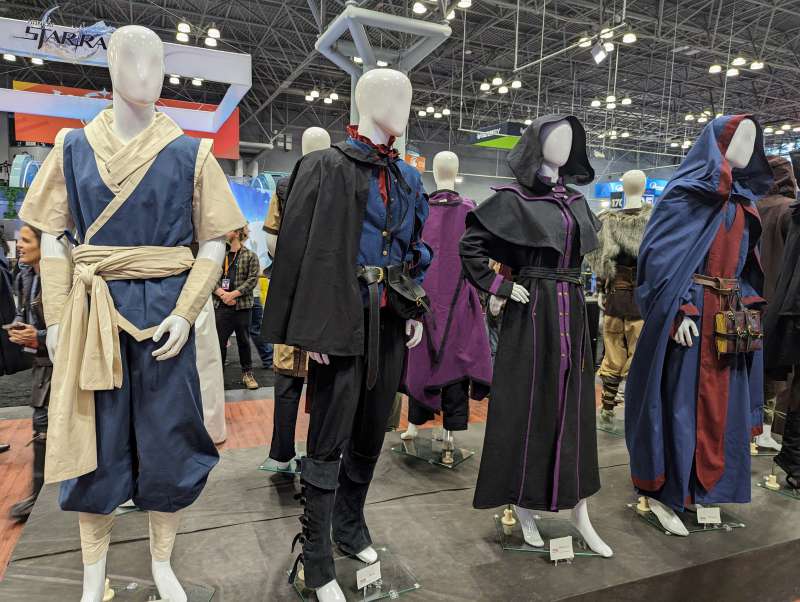 The quality of the clothing Burgschneider creates is apparent the moment you handle the materials. These outfits feel like real everyday clothing you could work and play in without worry. The fact that you can also wear them to a dragon hunt or dungeon raid is a fun bonus.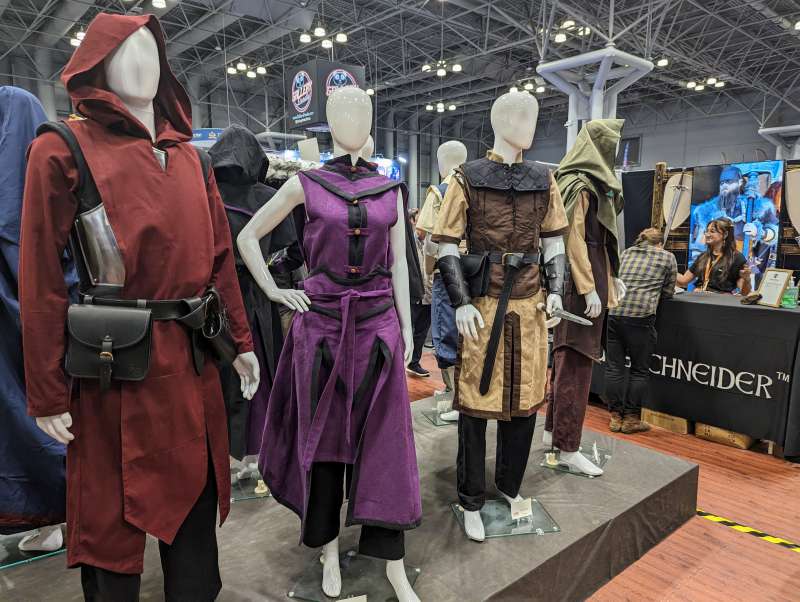 Another bonus is that the price of the clothing isn't something that would require a Glorious Transmutation spell.
Great Scott Designs – Handcrafted pop culture tiki woodcuts
Scott Martini of
Great Scott Designs
came all the way from Florida to check out NYCC for the first time. Along with his wife, Scott creates and sells tiki-themed woodcuts featuring characters from sci-fi, fantasy, and music.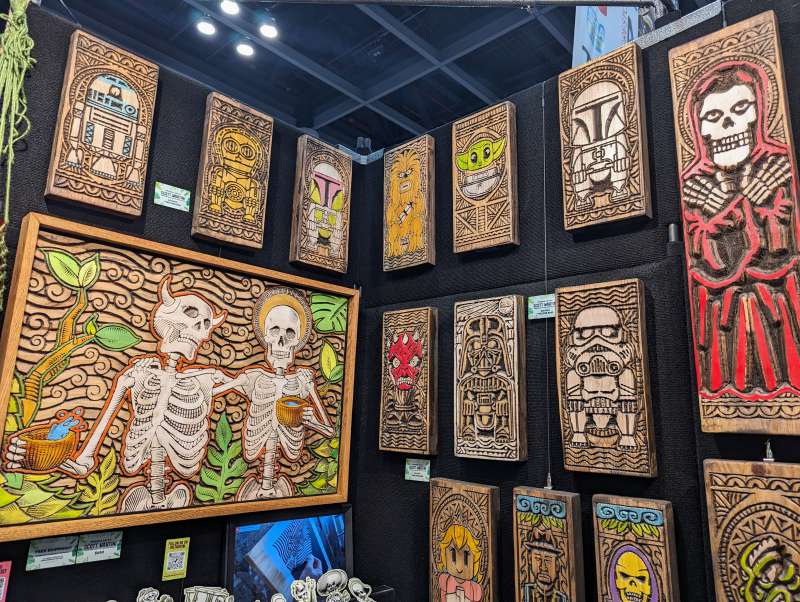 Every property from Star Wars to He-Man to my personal favorite, the Beastie Boys, was represented in the amazing artwork on display at their booth.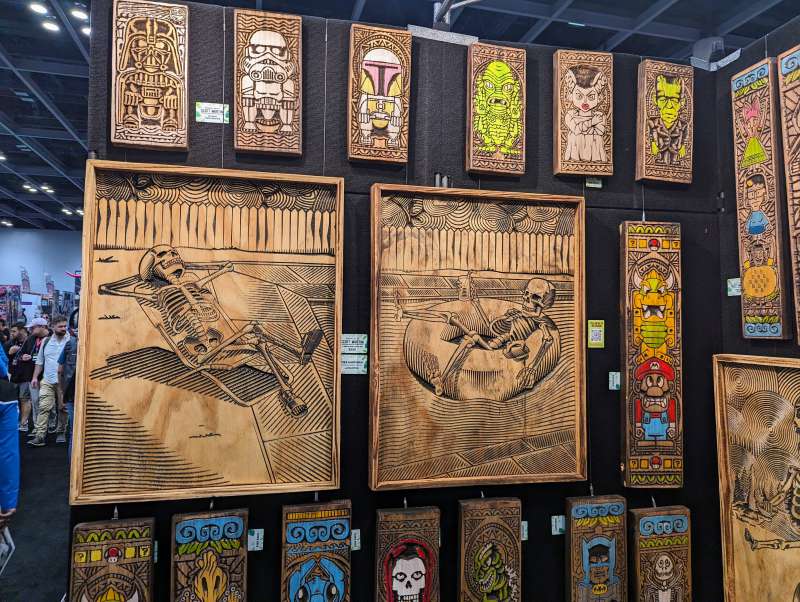 Most impressive, though, was Great Scott Designs' original artwork featuring lounging skeletons.
Robosen – Roll out with realistic, programmable Transformers
Robosen has more than ten years of experience in the development of super cool robots. Their AI-powered smart toys, like a realistic-looking Optimus Prime, Bumblebee, and Buzz Lightyear move and react in ways I've not seen before.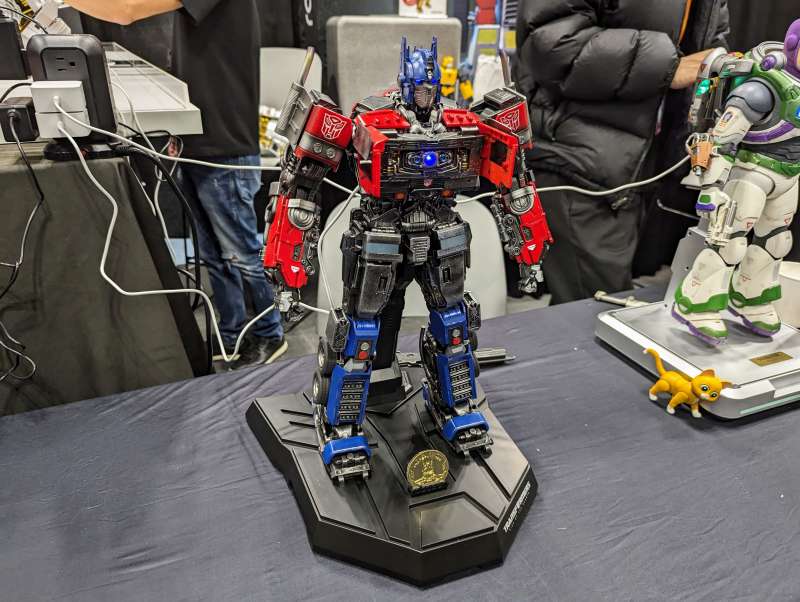 The coolest thing about their robots, though, is that they are fully programmable, allowing users to create one-of-a-kind routines like fight scenes and dance numbers.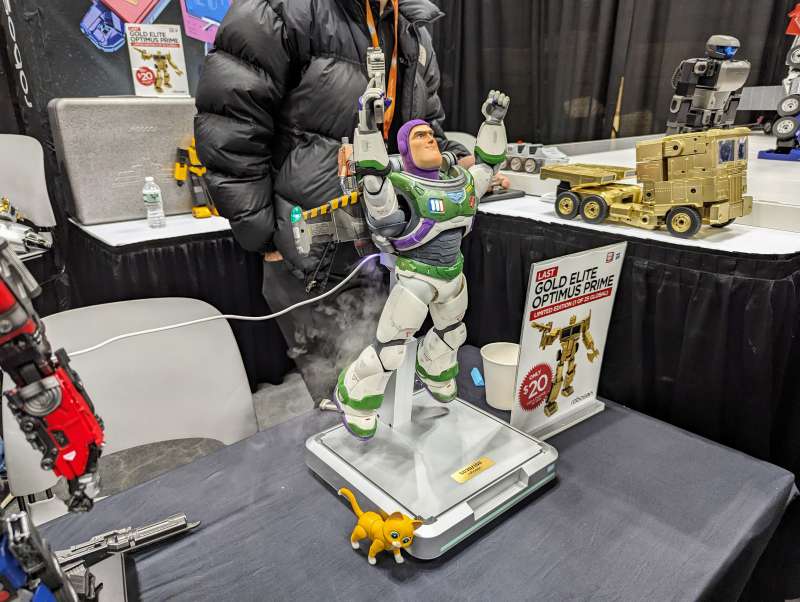 The details on all of the robots are astounding, but the Buzz Lightyear is definitely next level. With smoke, light, and sound effects, he really does seem ready to head off to infinity and beyond.
Ryobi – Hobby and craft tools for true DIY cosplayers
Ryobi has been a stalwart among tool brands for decades, and I was surprised to see a large booth for them at NYCC this year. It all made sense after talking with Odin Abbott, better known as the host and star of the
Odin Makes YouTube channel
. Odin talked with us a bit and demonstrated Ryobi's line of hobbyist tools, ideal for crafting the perfect cosplay outfits, weapons, or accessories.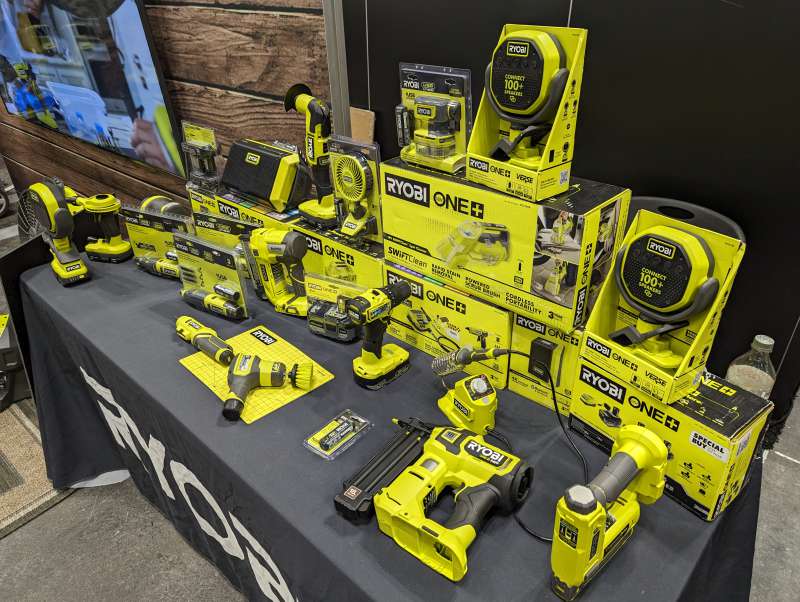 Odin spent the four days of comic con crafting various cosplay items using only Ryobi's tool line and basic supplies. From the mini glue gun to the hot wire foam cutter, each tool seemed perfectly suited for the type of unique crafting challenges cosplayers face.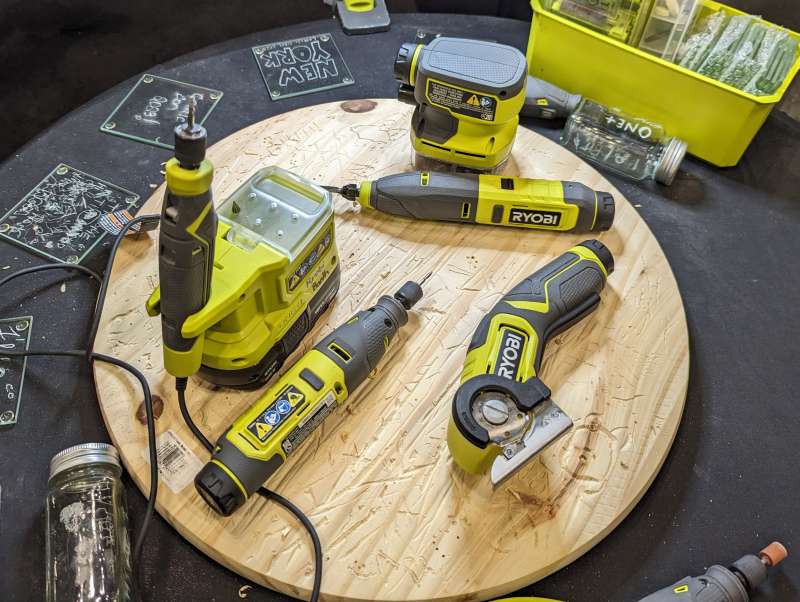 For myself, I'm excited to see Ryobi bring their level of dependability to a new sector that's traditionally been dominated solely by Dremel and a few other smaller brands.
Lionel Trains – Level up your Christmas tree train
Michael from
Lionel Trains
was excited for their first New York Comic Con appearance, but even more excited to demo their movie and holiday themed sets.
Pop Couture Clips – Geek and gamer inspired hair clips
Jessie from
Pop Couture Clips
was really excited for her first time at NYCC. Jessie and her husband, who ran the
Comic Controller
booth, also came up from Florida to ply their unique wares at NYCC.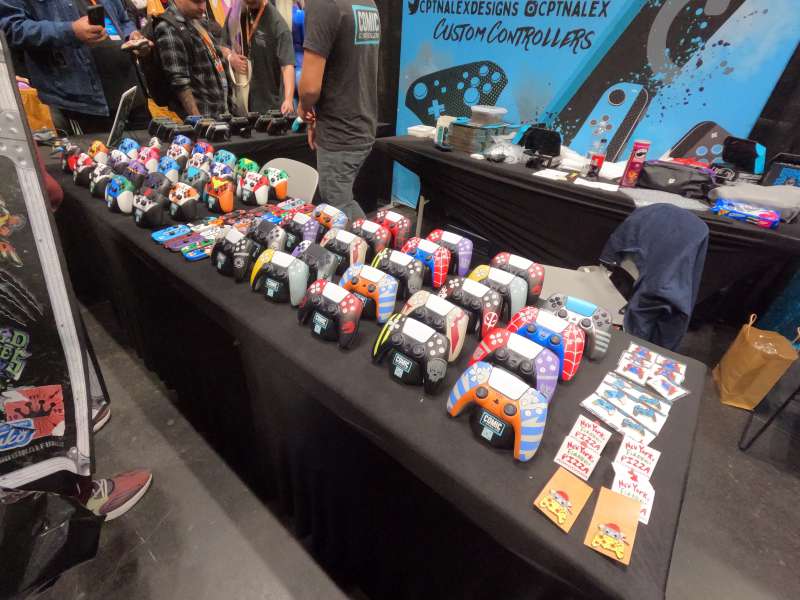 Their pop culture and video game-themed hair clips and controllers were both hot items unlike any I've seen at comic con before.
Walking the show floor
To wrap up our coverage of NYCC, we walked the entire floor and condensed it into a five-minute video. Hopefully, it gives you a sense of the excitement and fun all of the fans experience every year, me especially.