We use affiliate links. If you buy something through the links on this page, we may earn a commission at no cost to you. Learn more.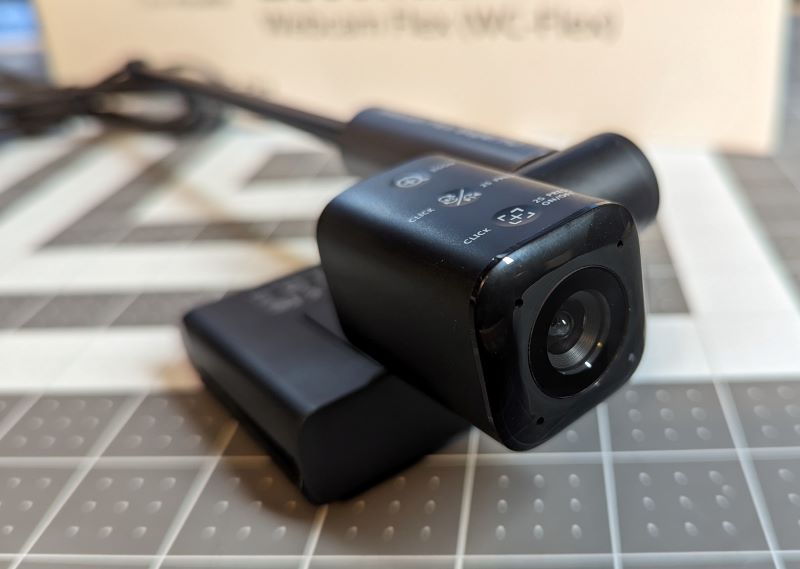 REVIEW – I really don't like using standard webcams.  When you're in online meetings, everyone is always looking to the side or down, never directly at "you". If you want to use a USB webcam for anything other than its intended purpose, you have to jerry-rig some contraption to hold it in place. With a laptop webcam, forget about it. You have to pick it up, spin it around, and point it in a general direction. Then come the questions, is it in frame, can you see it, is it focused, what if I do this? Then you give up and go back to trying to explain what you wanted to show. Well, Cyber Acoustics has come up with a webcam that's supposed to alleviate all that with the Essential Webcam Flex. Did they do it? Does it really fix my first-world problem of webcam issues?
What is it?
The Cyber Acoustics Essential Webcam Flex is a webcam with 3 different views or positions, giving the users flexibility with how they use it.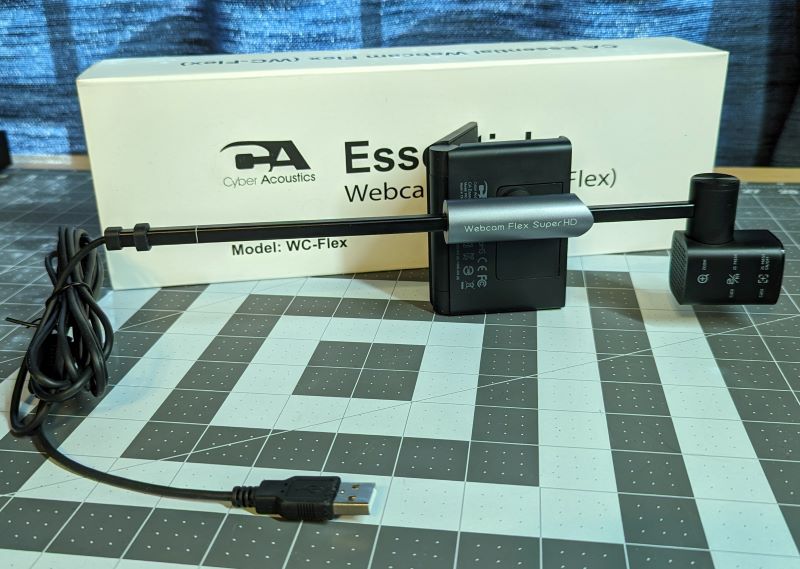 What's in the box?
Cyber Acoustics Essential Webcam Flex
Quick start guide
Hardware specs
Instead of a list, how about a picture from the Cyber Acoustics website with the information?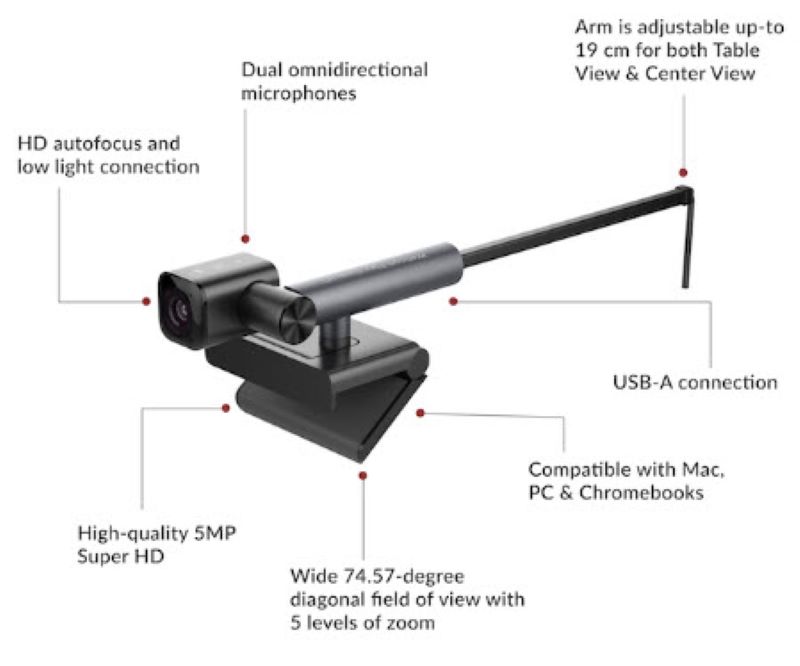 Design and features
The Cyber Acoustics Essential Webcam Flex is a USB webcam that requires no separate software or app to use. Simply clamp it to your monitor and plug it in. It's Windows and Mac compatible, so your PC should recognize it. The base itself also has a tripod mount on the bottom to give you even more flexibility.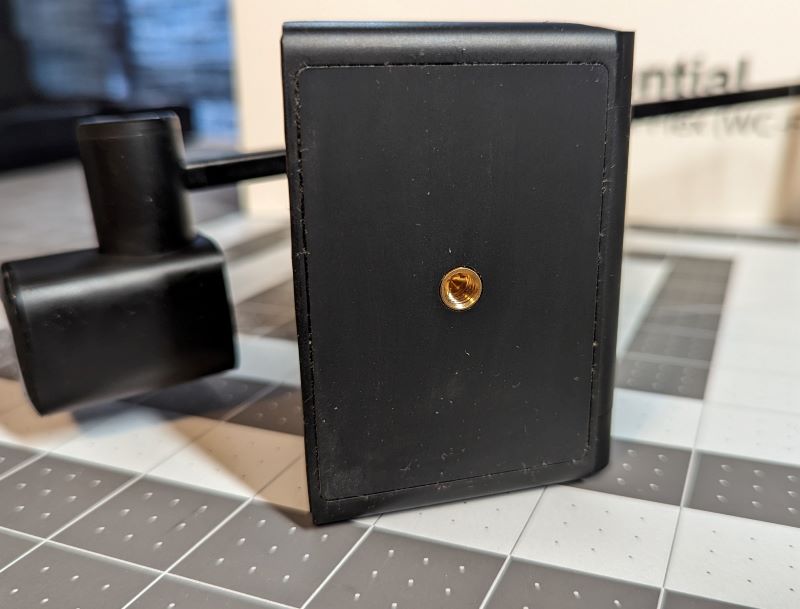 The Cyber Acoustics Essential Webcam has 3 separate positions, they call them views, which you can use for a variety of situations. There's the center view which works well for your Teams/Zoom/Slack/couldn't this have been an email meeting? In this position, you can adjust it so it appears you are looking directly at your audience. Maybe I have adult ADD, but I get distracted by everyone looking somewhere else and am always wondering what's going on at their end.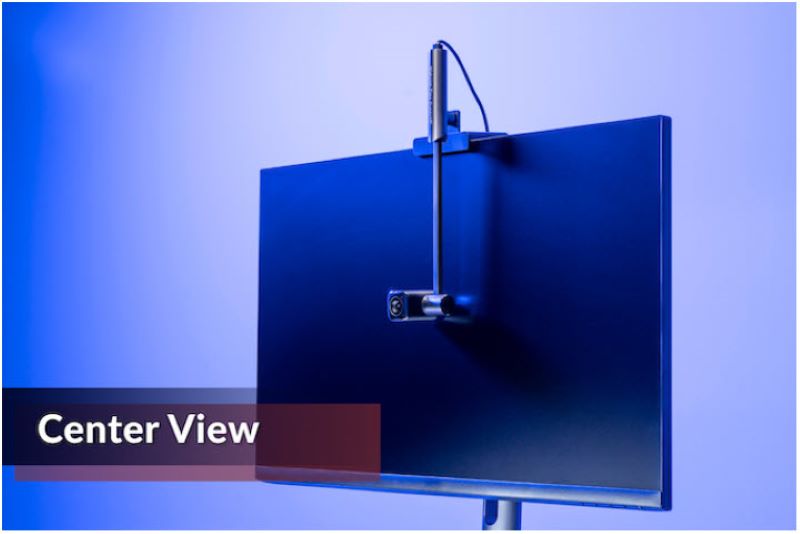 If, for some reason, you want to use it like any other clip-on style webcam, there's the traditional view. Maybe you have multiple people sharing the camera for a meeting and want to get everyone in the shot. You would just slide the arm up and rotate the camera to face forward from that position.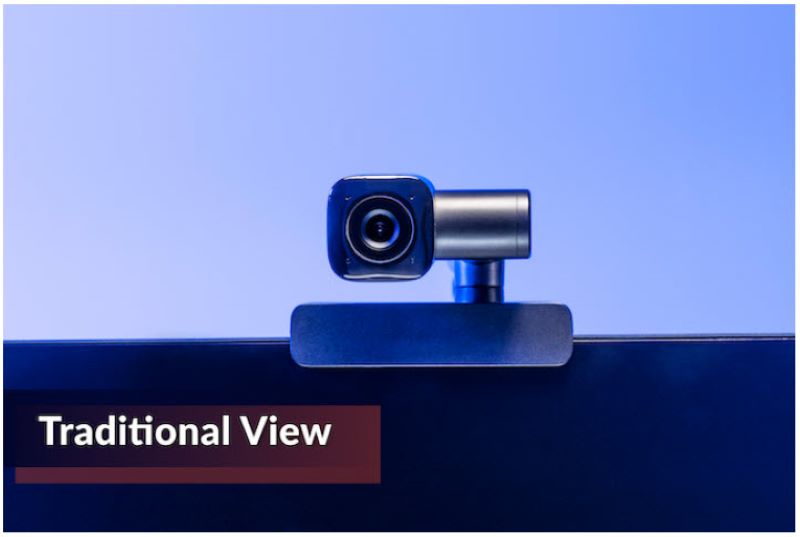 Now, what if you have something in front of you on your desk or tabletop that you want to show or demonstrate? Move the Essential Webcam Flex to tabletop mode and you can get a top-down view. This is the view I wanted most. When reviewing keyboards, I like to capture videos showing the lights and capturing the sound as I type. Yes, some of us are weird enough to enjoy that sort of thing.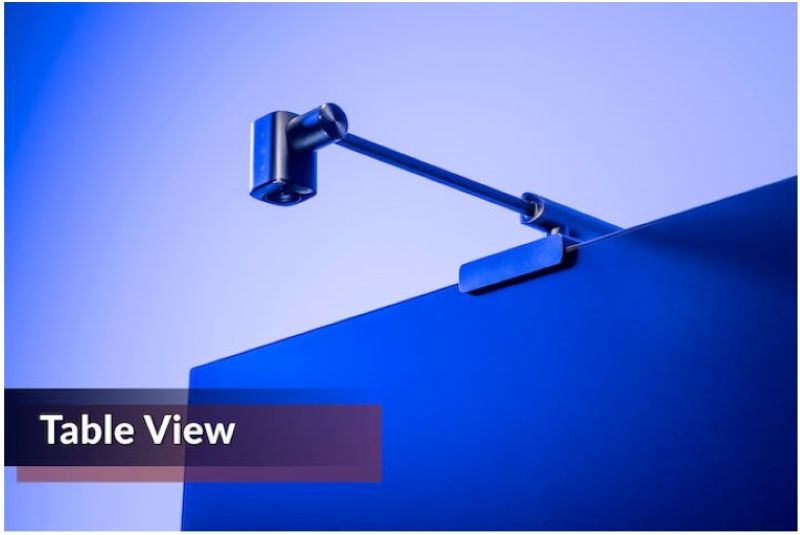 On the Cyber Acoustics Essential Webcam Flex camera itself, there are 3 "buttons" for Zoom, Focus, and Picture Rotate. They aren't buttons per se as there aren't any moving parts. They are touch-sensitive indentions.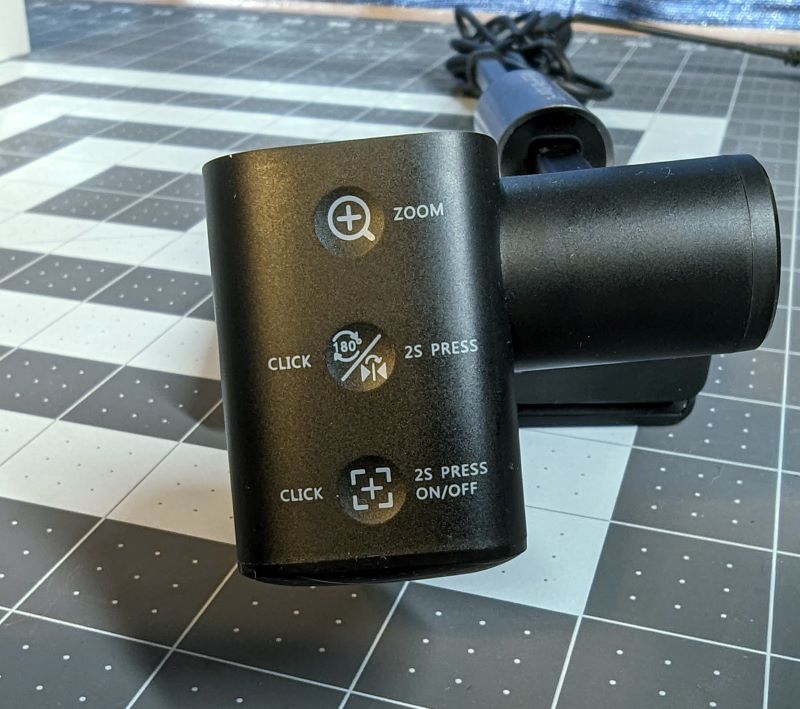 On top of the Essential Webcam Flex's versatility, it crams 2 omnidirectional microphones so everyone can hear you with crystal clear clarity, and films/streams in 1080p at 30 FPS with a 5MP camera.
Performance
That all sounded great to me. Where do I sign up? Well, cool your jets. Things weren't all unicorns and rainbows in practice. The first issue I had with the Flex was the clamp that holds it to my monitor. My monitor is too thin for the clamp to shut all the way.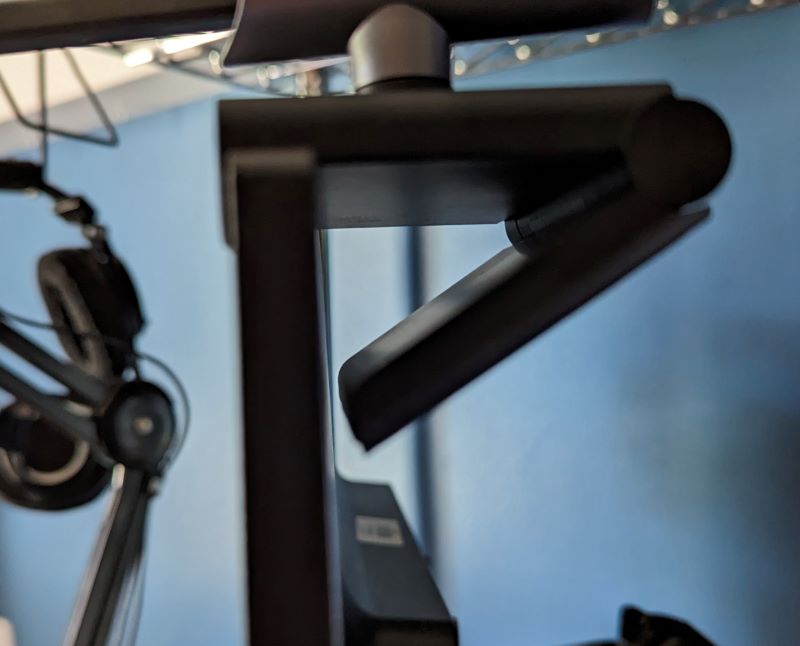 This caused the camera to rock back and forth way too much to use. So, I got a little inventive and used some cut-to-size furniture pads to give it some help. Here are a couple of shots to show you my fix.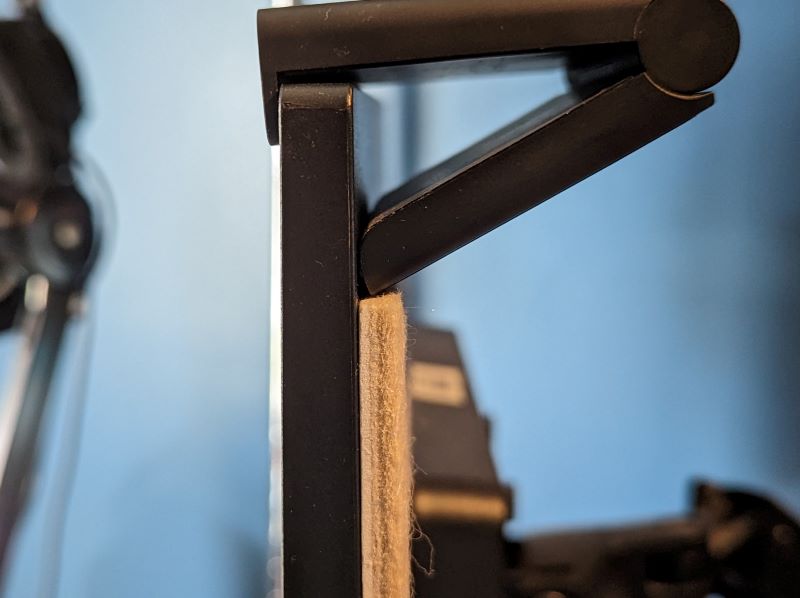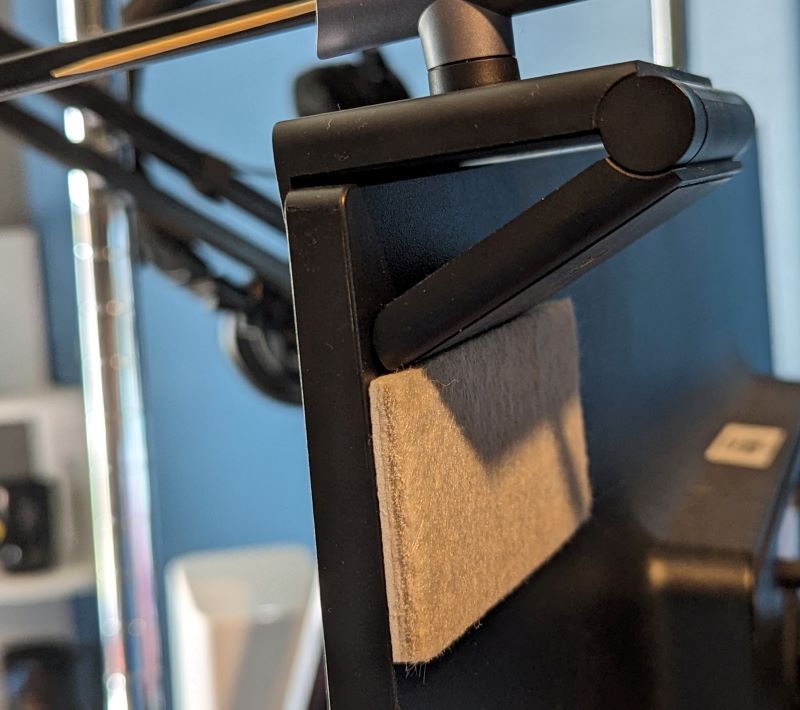 Certainly not ideal, but it works for the most part.
The next problem I ran into was the way my Essential Webcam Flex leaned to one side, looking at me like a cycloptic WALL-E.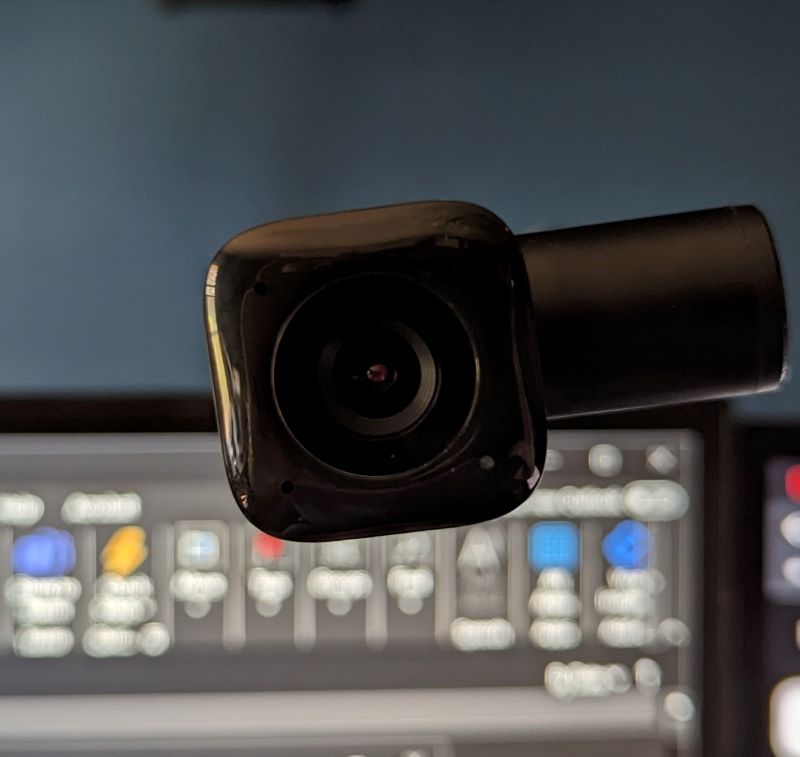 The barrel that holds the sliding arm didn't fit tightly enough around it to keep the weight of the camera from rolling it over slightly. Hey, Flex can you lean a little to the right? I'm sorry, I can't do that, Dave.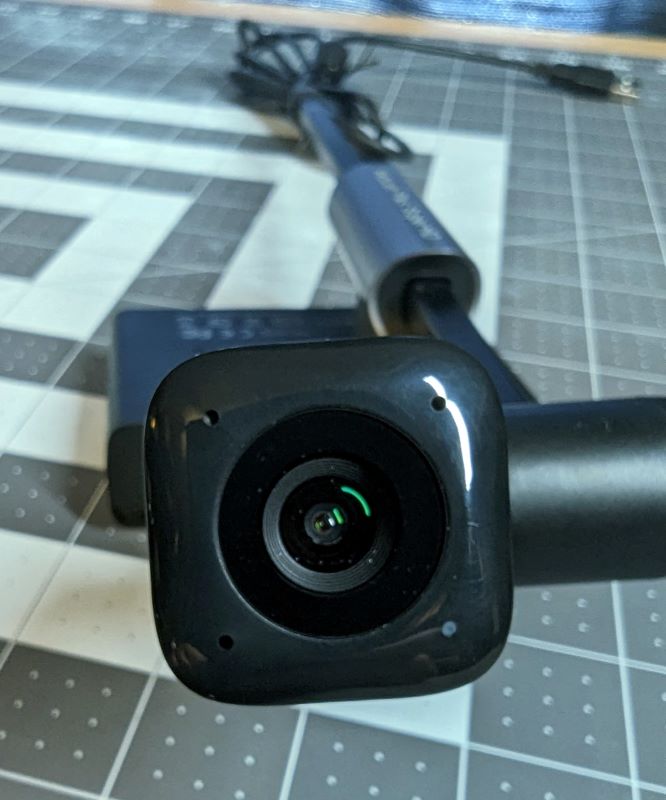 I guess it wasn't leaning to the point it bothered anyone on the other end. None of my co-workers asked why my home office was leaning to one side, but using it in table view I had to do some adjustments to get my subject to appear straight in the video feed.
The next problem I had was while filming a keyboard sound test in table view, the camera would shake a bit which bothered me. I blamed my monitor arm so thought I'd just mount it on a tripod to alleviate the problem. That didn't quite fix it either.  No matter what view I used, the clamp wouldn't close all the way, making it act like a little springboard so there was always a little bounce.
Finally, there's a little rubber stopper on the sliding arm that's supposed to give you a stopping point in case you don't want to have to remember where you had the arm positioned before. The problem I had with it is it slid too easily rendering it pretty much useless.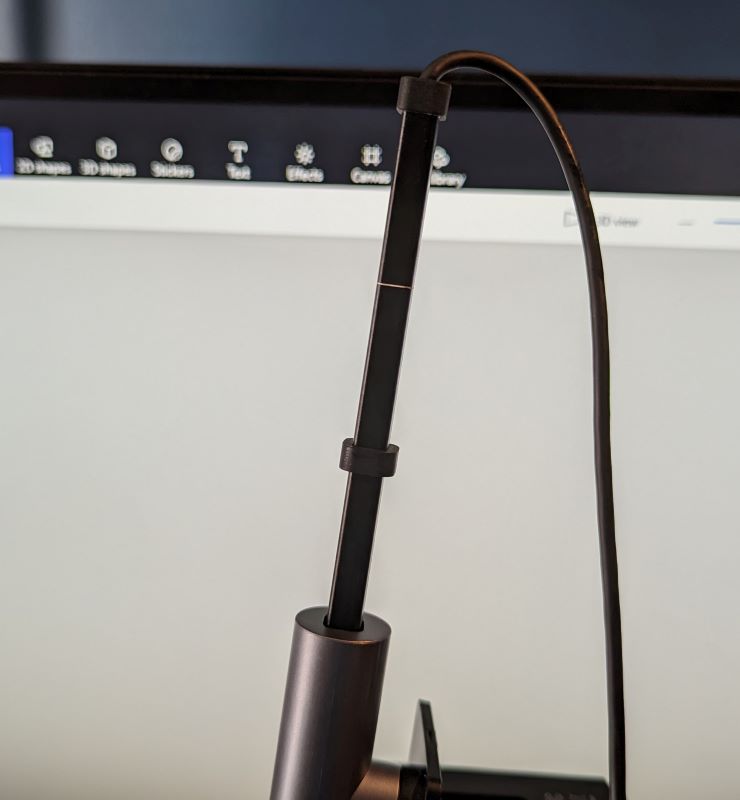 There is a silver lining here though. As I said, no one had any problems with seeing or hearing me during meetings. The video looked perfectly fine on their side. Below I've included some pictures I took with the Cyber Acoustics Essential Webcam Flex.  They aren't going to win any photography contests but would work fine for business, training, or demonstration purposes.
What I like
Simple to use
The idea of the different views
Versatility
What I'd change
The mounting clamp
Shaking/bouncing has to go
The price in its current state
Final thoughts
I like the idea of the CyberA coustics Essential Webcam Flex but the execution of the review unit I received needs work. After reporting the leaning issue, the Cyber Acoutics rep said they were aware of that issue and were fixing it. They also said anyone who purchased one of the affected models would get a replacement. The clamp they said was "intentionally designed to add more tension to allow it to connect to a wide range of monitor sizes. Even though it doesn't appear to close all the way, it should be stable enough in most usage environments". Oh, but it wasn't in my usage environment, Cyber Acoutics rep. I wanted to like the Essential Webcam Flex. I really did. I had recently seen a video for an upcoming camera from Logitech and wanted something similar that would be in my budget. Even though the Flex is much cheaper, I don't think I'm going to use it for anything other than those Teams calls where I have to have a camera on. It might work fine for your setup if your desktop or tabletop is rock solid and your monitor is thick enough and not on an arm mount, but I can't recommend it.
Price: Pre-order $89, at launch $129.99
Where to buy: Cyber Acoustics
Source: The sample of this product was provided by Cyber Acoustics.