We use affiliate links. If you buy something through the links on this page, we may earn a commission at no cost to you. Learn more.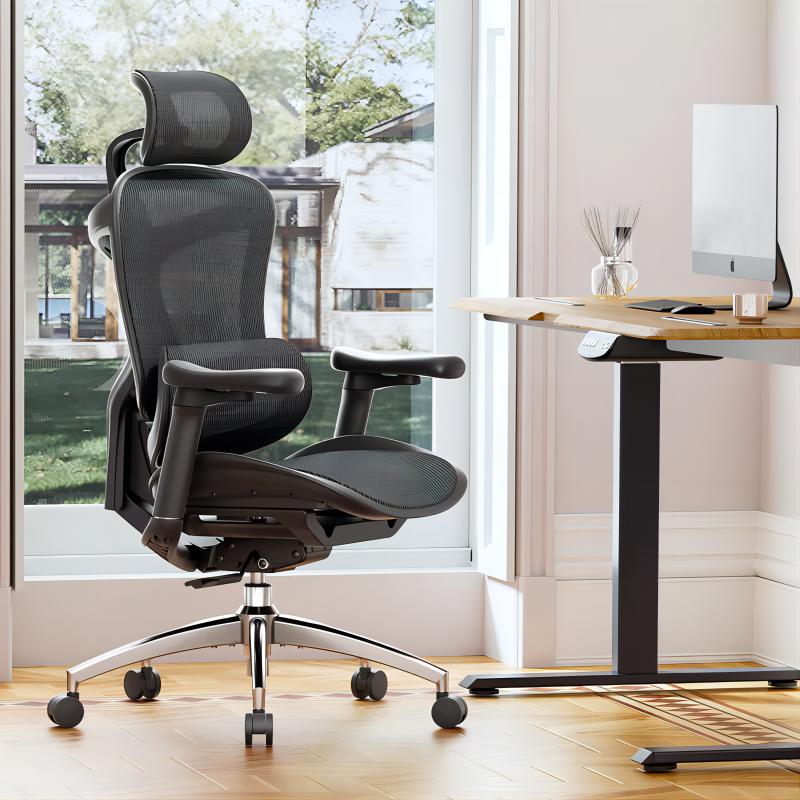 DEAL NEWS – When you work from home or spend a lot of time at a desk, a good chair is just as important as a good computer! If you have been considering upgrading your seating to something better, check out the Sihoo Doro-C300 Ergonomic Office Chair—a fusion of style and comfort for your workspace. Crafted with precision and featuring a mesh back, soft PU-coated armrests, and a sleek design, this chair might be just the chair to elevate your office aesthetic.
.
Key Features:
Flexible Backrest: Experience continuous support with the innovative triangular frame that adapts to your movements seamlessly
Relaxation Mode: Enjoy a significant tilt for relaxation and rejuvenation during your workday

Weightless Seating: The front edge of the chair mimics the curve of a waterfall, distributing pressure evenly for an unparalleled weightless sitting experience

High-Quality Mesh: Breathable and durable high-quality mesh material keeps you cool and comfortable

Convenient Adjustments: Easily customize your seating experience with the strategically placed lever for height and tilt adjustments

3-Directional Armrests: Practical and seamless, these armrests coordinate with the seatback for continuous support in any position

Rigorous Testing: The chair meets American BIFMA Testing Standards and earned the German TUV Product Safety and Quality Certification
Where to buy: sihoooffice.com
Original Price: $399.99
Instant Discount: $125.00
Discount Code: BFPM5 will save an additional $5 off the price
Final Price: $274.99
Deal End Time/Date: 2023-11-30
Read our review: SIHOO Doro-C300 Ergonomic Office Chair review – ergonomic comfort with plenty of support
.