We use affiliate links. If you buy something through the links on this page, we may earn a commission at no cost to you. Learn more.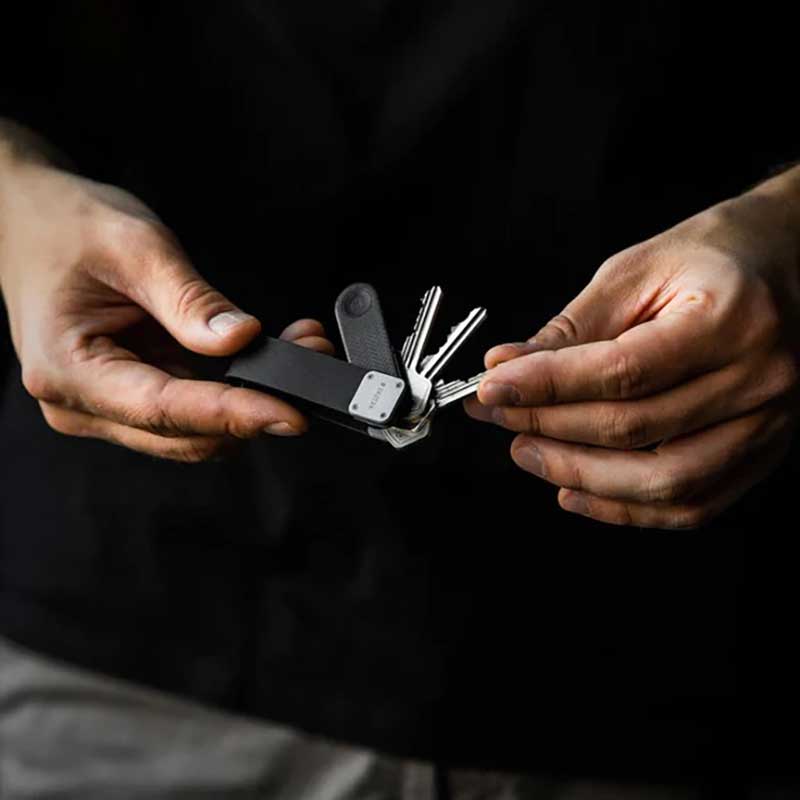 NEWS – While carrying a keyring full of jangling keys seems to be a rarity in this day and age, there are still many people who have a collection of physical keys in their pockets. One way to organize them is with a key organizer like the Ekster KeyCase.
The Ekster KeyCase is like a modern, minimalist upgrade to your traditional keyring. The sleek and compact leather loop is designed to hold 2-8 keys in a neat and organized manner while allowing you to effortlessly access the specific key you need at any given moment.
Beyond its basic function, smart features can be added to the Ekster KeyCase with an optional Bluetooth tracker. The key tracker lets you locate your keys through a smartphone app which can be a handy feature for anyone prone to misplacing their keys.
The Ekster KeyCase is available in 3 colors and is priced at $65. You can add the key tracker module for an additional $40. Head over the ekster.com and Amazon for more info.