We use affiliate links. If you buy something through the links on this page, we may earn a commission at no cost to you. Learn more.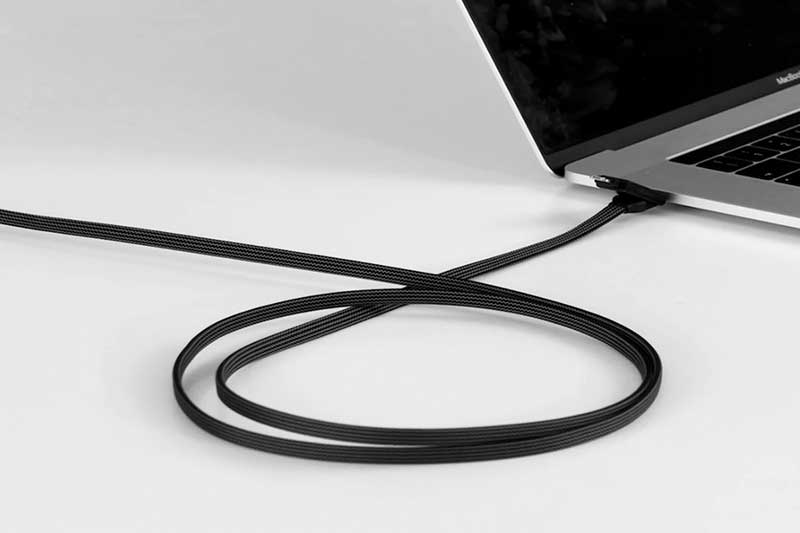 DEAL NEWS – This 6-in-1 100W charging cable has connections for almost every mobile device on the market. Purchase the InCharge® X Max 100W 6-in-1 Charging Cable for $21.99 (reg. $39).
At this point, mobile devices are more than tools to make life easier for everyone. Smartphones, smartwatches, and tablets have rightfully earned their spots as essential pieces of technology — and for good reason. It's not a stretch to say they're all extensions of their owners.
While each piece of smart tech differs vastly from others, they all share a common tie. And that's their battery. For all the good these devices do, they're ineffective once their batteries run dry. 
Thankfully, InCharge has worked to lessen those low-battery moments. Purchase the InCharge® X Max 100W 6-in-1 Charging Cable for $21.99 (reg. $39).
This durable all-in-one charger has nearly every connection needed to power your smart devices. And with a length of five feet, you won't have to be tethered too closely to a power source. It's compatible with iPhones, Android phones, laptops, iPads, and many other mobile devices.
The keyring hub supports six connections: USB to Lightning, USB to USB-C, USB to micro-USB, USB-C to USB-C, USB-C to Lightning, and USB-C to micro-USB. If you have a mobile device, there's a good chance this charger has a supporting connection. 
Compatibility isn't the only function this multifaceted charger offers. It provides fast charging of up to 100W for USB-C to USB-C and ultra-fast charging of up to 18W for iPhones. Furthermore, power transfer support and charge-and-sync are also supported. 
It's constructed with aramid fiber, braided copper wires, and TPU cable guards. Nylon reinforcement is the icing on the durability cake. 
While the specs speak for themselves, so does this charger's 4.9-star rating and rave reviews. 
Purchase the InCharge X Max 100W 6-in-1 Charging Cable for $21.99 today (reg. $39). 
Prices subject to change.