We use affiliate links. If you buy something through the links on this page, we may earn a commission at no cost to you. Learn more.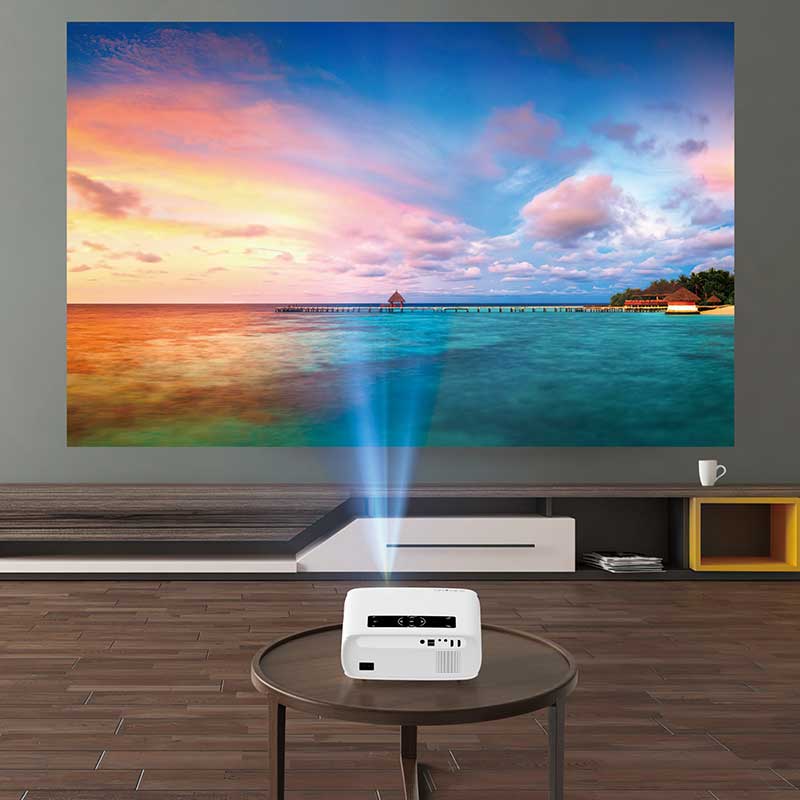 DEAL NEWS – As the cool, cozy days of fall approach and indoor gatherings become more inviting, it's the perfect time to enhance your indoor leisure activities with the Groview JQ818C
Projector. You can turn your living room into a home theater with a popcorn, drinks, and your movie queued up for viewing. With the Groview Projector's user-friendly setup and high-resolution display, you can effortlessly host movie nights, enjoy marathon sessions of your favorite series, or immerse yourself in the thrill of sports events with friends and family. The projector's vibrant color output promises to add an extra layer of comfort and entertainment to your fall indoor get-togethers.
Features:
1080P resolution
490ANSI lumen,support 4K video
Dual WiFi band  5G/2.4G
Bluetooth
Built-in 5W dual stereo speakers
50-300 inch screen size
25% zoom function
Suitable for TV sticks, laptops, game consoles, phones, tablets
Not only for entertainment but also for office work, like PPT presentations.
Connect the GROVIEW projector to your existing streaming devices like a Fire TV stick, laptop, game console, smartphone, tablet, or USB stick to stream all your favorite content on a large screen.
Where to buy
: 
Amazon
Original Price
: $249.99
Discount
: 44%
Deal Price
: $139.99
This projector has some great customer reviews on Amazon including:
This projector was a great addition to my bedroom. I mounted it above my bed and I love watching movies with my SO at night on it. The picture quality is actually really great and I don't have a screen, I just project right on my wall. The brightness during the day isn't super bright, but my brightness isn't all the way up either. Obviously it's better at night… it's a projector lol. The speaker on it and volume quality is fantastic surprisingly and turned all the way up is actually too loud for me. Amazon delivered it on time and it came to my doorstep perfectly fine. It was super easy to set up; it took less than 10 minutes. I do have a few gripes though and I think if it had these things I'm about to mention it would be the best most affordable projector. First, it doesn't have long enough cords. Since I had to mount it, the cords are too short and I have to buy longer ones to do cord management so I don't have random black cords running against my wall in a random fashion. Secondly, the reason I had to mount it was because the projection only adjusts vertically, not horizontally. If you wanted your projector to be on a nightstand or something and project on an angle, you'll need a different projector. It needs to be directly perpendicular to the wall you're projecting on if that makes sense. Thirdly, it doesn't have a sleep timer. I personally fall asleep to background noise and in order to save power and not run things longer than they need to be, a sleep timer would've been so clutch. Other than that it's great, and the fan isn't too loud either. Also, you don't have to point the remote at the device in order for it to work, which I was worried about.
Another customer says:
Started using my projector 6 months ago. This is my first experience using a projector as a television so I have nothing to compare it against. I was very pleased with the size projection and quality. I'm one of the projector's in the 4-figure $'s would beat it on quality and features. But I was very pleased with it for the $ I paid. Easy set-up and paired it with a firestick and nintendo switch. Bought a Bluetooth transmitter for my stereo system and paired that to the projector.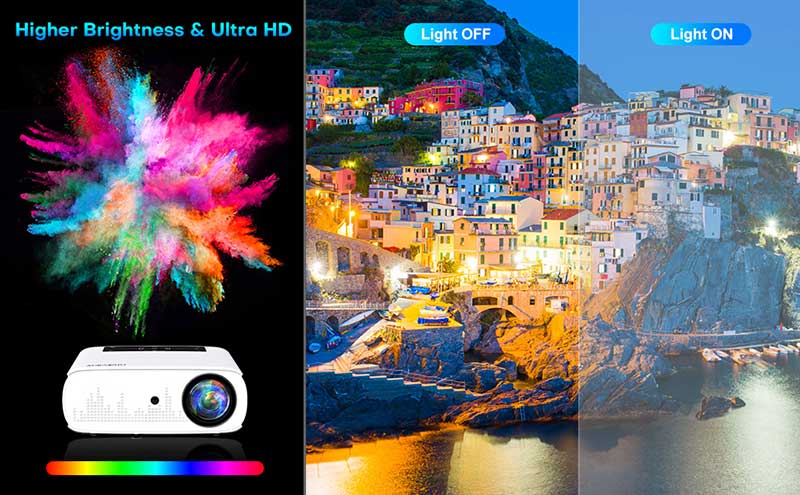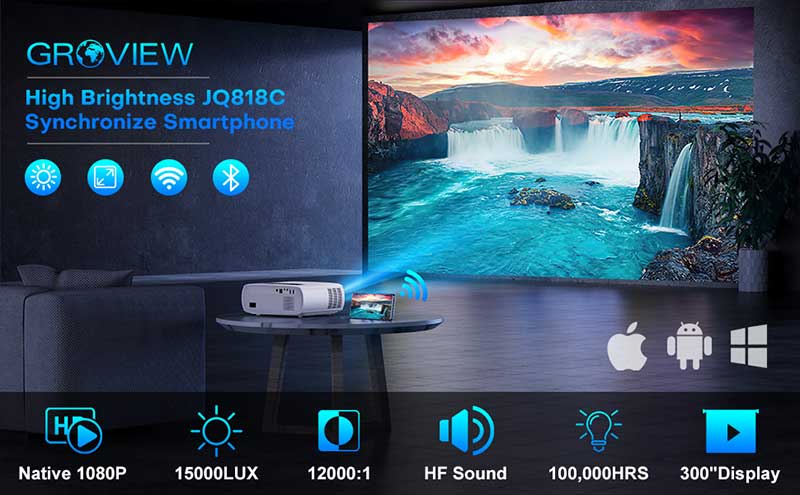 About GROVIEW
In August 2018, GROVIEW launched its projectors in the United States and has been implementing a global growth strategy. Their goal is to provide brighter, clearer, and more reliable projectors to light up every home. With reliable products and service, they strive to bring happiness to tens of millions of families around the world.
Check out their social media where they will announce promotions and giveaways: