We use affiliate links. If you buy something through the links on this page, we may earn a commission at no cost to you. Learn more.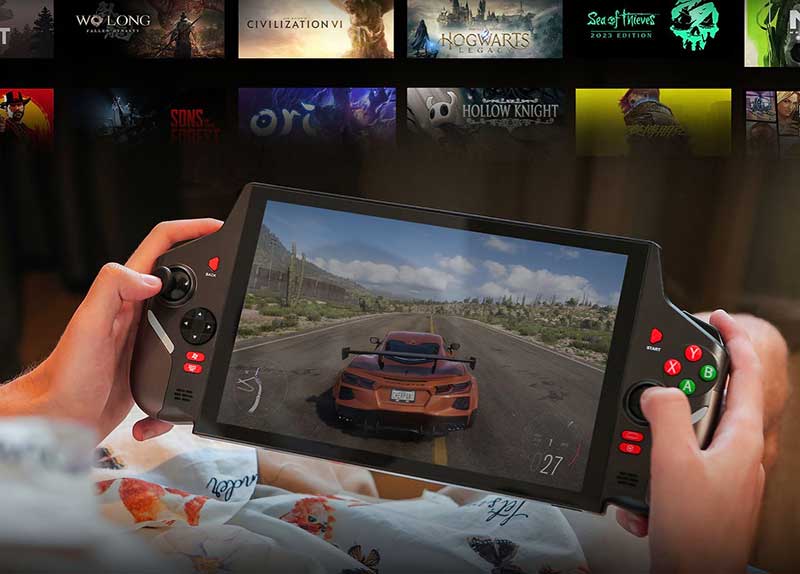 SPONSORED NEWS – TJD, a trailblazing technology company, is delighted to unveil the TJD T101 Gaming Handheld, marking a momentous advancement in gaming technology that promises to reshape the gaming landscape. This groundbreaking handheld console proudly features a remarkable 10.1-inch ultra-large screen, firmly establishing itself as the largest in the realm of portable gaming.
In an era characterized by gamers' insatiable hunger for immersive experiences, the TJD T101 answers the call. The 10.1-inch display showcases a crystal-clear 1920×1200 pixel resolution, boasting an impressive 500 nits of brightness, a seamless 60Hz refresh rate, and a staggering pixel density of 224 PPI. It provides a canvas meticulously designed for diving into AAA games and propelling gaming adventures to unprecedented heights.
The TJD T101 Gaming Handheld offers users a choice between the AMD RyzenTM 7 7840U or AMD RyzenTM 7 7640U processors, guaranteeing a seamless gaming experience and efficient multitasking capabilities to effortlessly manage various tasks. Its ergonomic design enhances the gaming comfort, featuring a hall sensing joystick and hall trigger for precise and comfortable control, intensifying the level of immersion in gameplay.
When it comes to storage, the TJD T101 doesn't disappoint. Users can select from either 16GB or 32GB of RAM, paired with a lightning-fast M.2 2280 PCIe 1TB-2TB SSD, ensuring that games and applications load swiftly and run smoothly. Effective cooling during intense gaming sessions is imperative, and the TJD T101 excels in this regard with dual copper tubes and a substantial turbofan that maintains optimal temperatures, allowing for extended gaming sessions without concerns of overheating.
One of its standout features lies in its versatility. This laptop supports external GPUs (eGPU) based on the USB4 interface, offering unparalleled customization possibilities for the gaming experience. Adding to its overall appeal are the striking RGB color lighting effects, not only enhancing the aesthetics of the gaming setup but also providing a visually captivating experience that adds excitement to gaming sessions.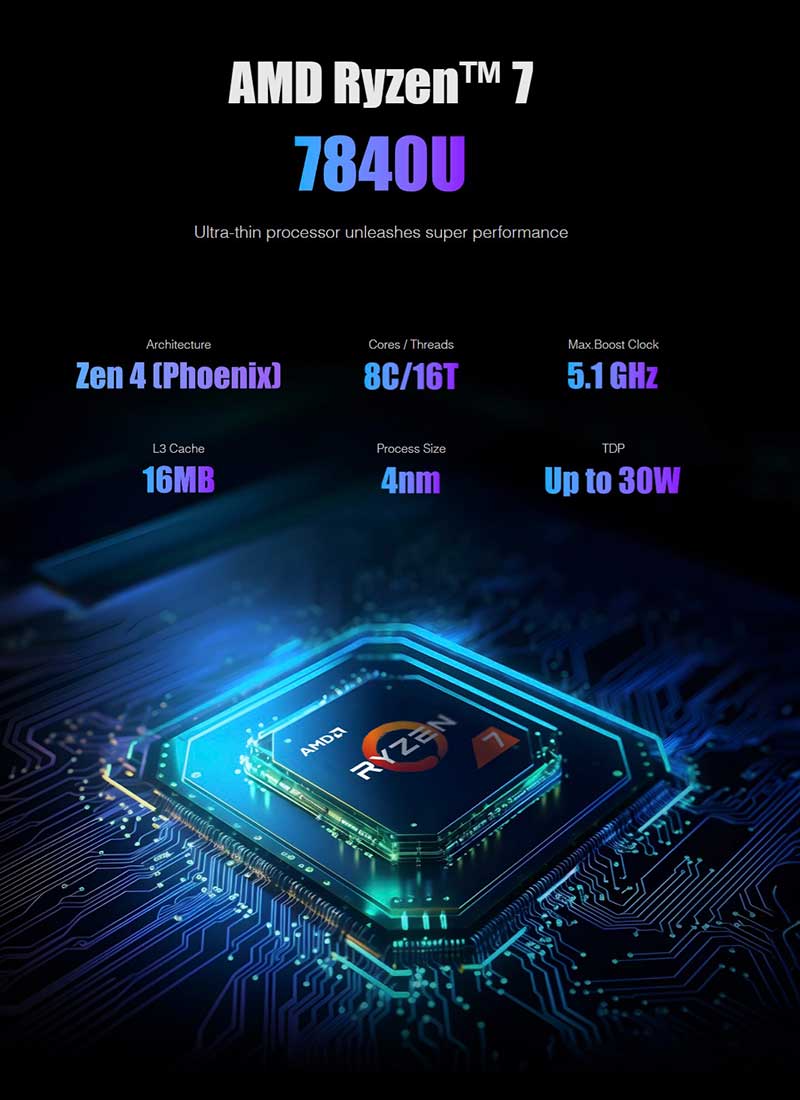 Security remains a top priority. The fingerprint unlock feature on the power key ensures that the device remains secure and accessible only to authorized users, safeguarding sensitive data and personal information.
Despite its high-performance capabilities, the TJD T101 doesn't compromise on portability. With dimensions of just 343x155x19.9mm and a weight of only 1080g, it's designed to be compact and lightweight, allowing for easy transport on the go. To keep gaming uninterrupted while on the move, it's equipped with a 60Wh battery and a 100W charger, ensuring users can enjoy gaming adventures without the need for a constant power source.
Pricing and Availability
The TJD T101 Gaming Handheld was launched on Indiegogo on August 29th at 8 AM EST. It is running exclusive early-bird discounts as follows: AMD Ryzen 7640U + 16GB RAM + 1TB SSD: $599 (Limited to 50 units); AMD Ryzen 7840U + 32GB RAM + 2TB SSD: $949 (Limited to 150 units)
For additional information and updates regarding this exciting launch, please visit TIJ website at www.meteorish.com, and make sure to sign up on Indiegogo to receive notifications. Users can also watch the product video about the TJD T101 on YouTube.