We use affiliate links. If you buy something through the links on this page, we may earn a commission at no cost to you. Learn more.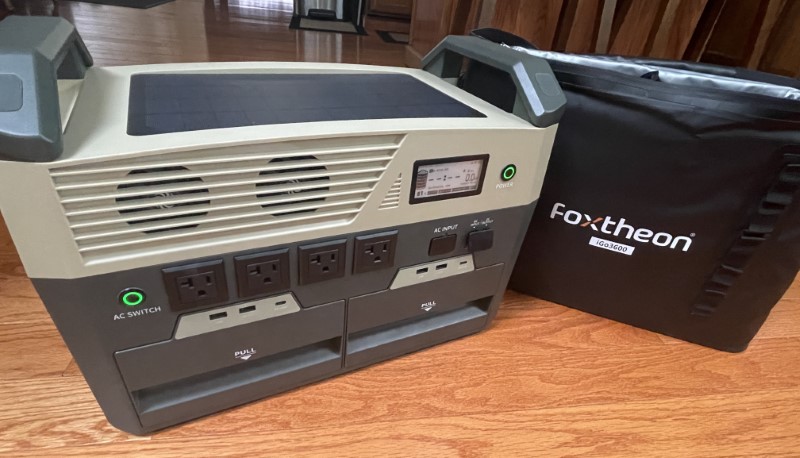 REVIEW – Power interruptions stink! Flooded basements, spoiled food, and dead batteries are the pits! Give your home, cabin, or campsite a bit of energy insurance with Foxtheon's iGo3600 Portable Power Station!
What is it?
Foxtheon's iGo3600 is a portable power station containing removable, rechargeable batteries capable of supplying AC and DC power to electronics.
What's in the box?
iGo3600 portable power station with removable batteries
Carrying case
Two battery cases
Accessory case
Vehicle charging port ("cigarette lighter" style)
Battery charging cable
Dual-output 12-volt output cable
AC charging cord
User manual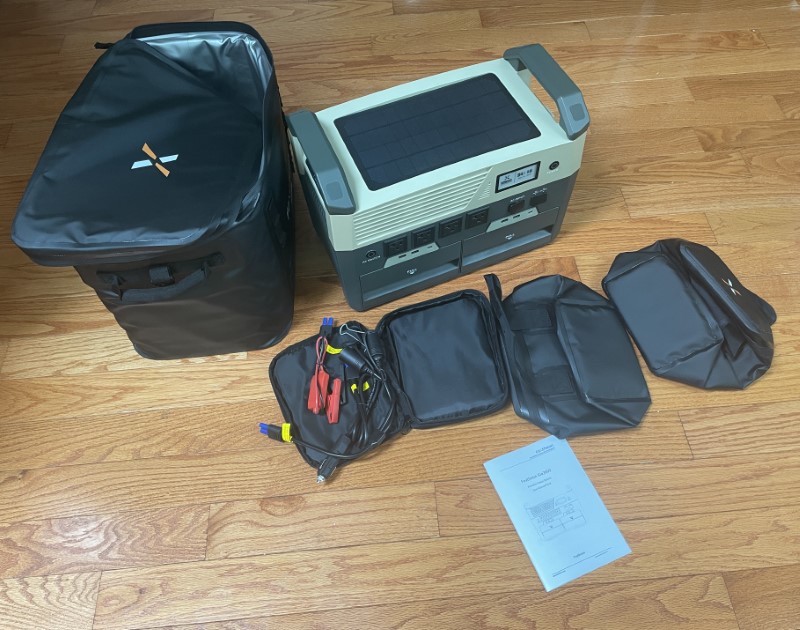 Hardware specs
Model: iGo3600
Dimensions: 449 x 240 x 331 mm (17.7 x 9.4 x 13 inches)
Product weight: 23.4kg (51.6 pounds)
Capacity: 3600Wh, 57.6V
Outputs:

AC: Four Pure sine wave sockets, 100-120v, 60Hz, Max 2500W, Surge 2800W
DC: 13.6V, 16A ± 1A, Max 200W
USB: 5V (4)= 3A,15W*2, QC 3.0*2.5V = 3A, 9V=2A 12V=1.5A 18W
Type C (2): 5V=3A, 9V=3A, 12v=3A, 15v=3A, 20V=3A, Max 60W

AC Input: AC100-120, max 2000w
DC Input: 12V, Max 100W. 24V max 200W
Solar Charging input: 12-40V, max 400W
Battery Chemistry: Solid lithium-ion
Cycle life: 80% after 1500 cycles
Protection type: High temperature, low temperature, over-discharge, overload, short circuit, over current
Optimal operating temperature: 20 to 30°C (68 to 86°F)
Discharge temperature: -20 to 60°C (-4 to 140°F)
Charge temperature: -20 to 60°C (-4 to 140°F)
Storage temperature: -20 to 45°C (-4 to 113°F)
Design and features
The iGo3600 arrives in a large box. It's quite heavy, maxing out at over 50 pounds.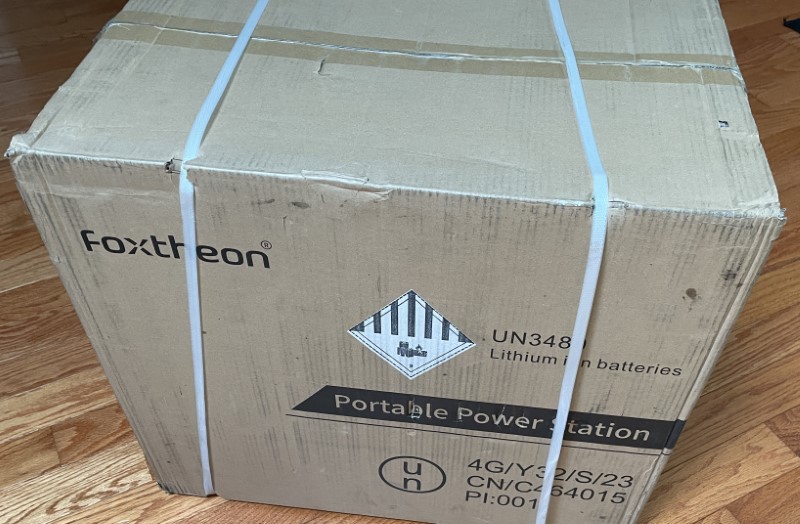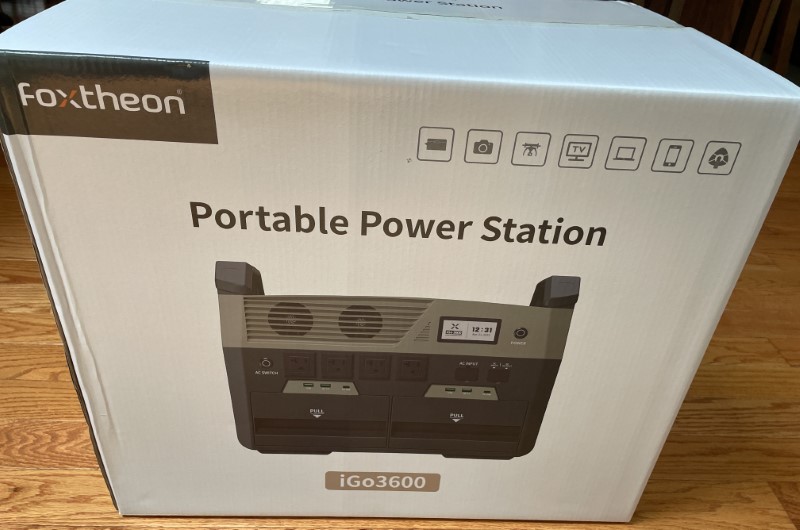 Packaging is first-rate! No worries about damage here!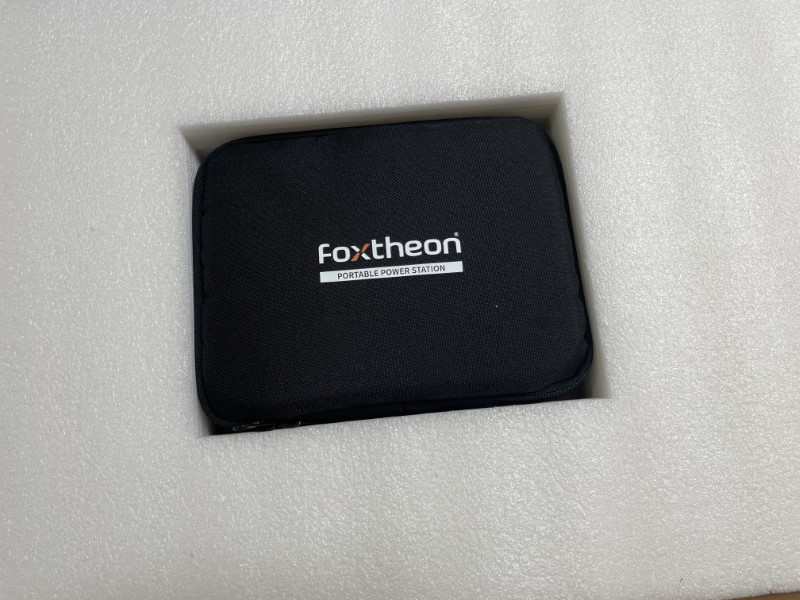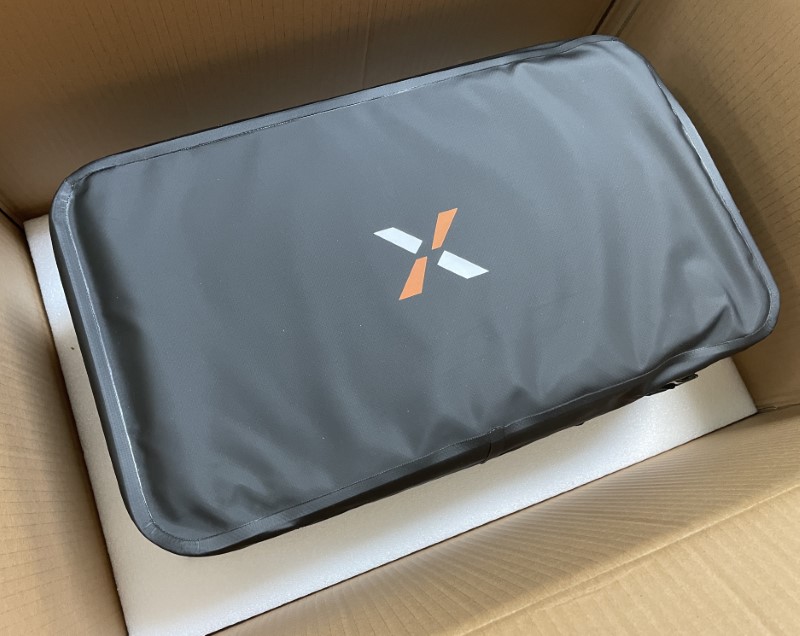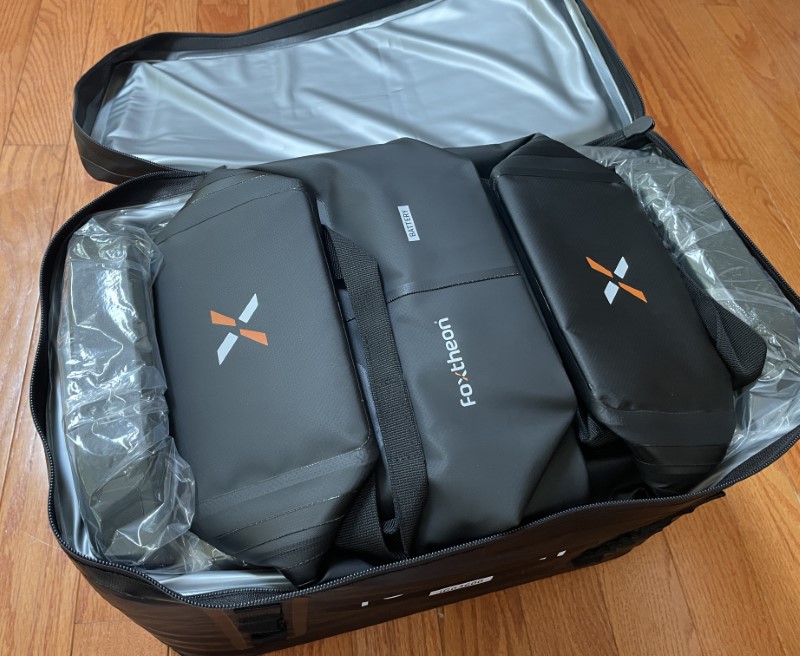 The Foxtheon iGo3600 Portable Power Station's main body is heavy, weighing in at 51.4 lbs. Construction is of heavy-duty plastic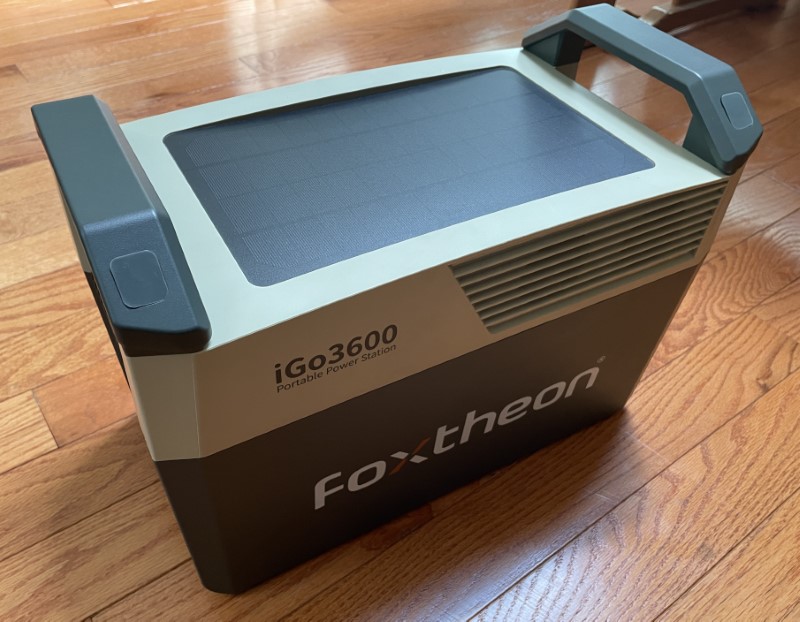 AC power is supplied via an IBM-style cord that plugs into a socket under a rubbery cover.  Recharging the iGo3600 from exhausted to full took a tad more than two hours. That's great!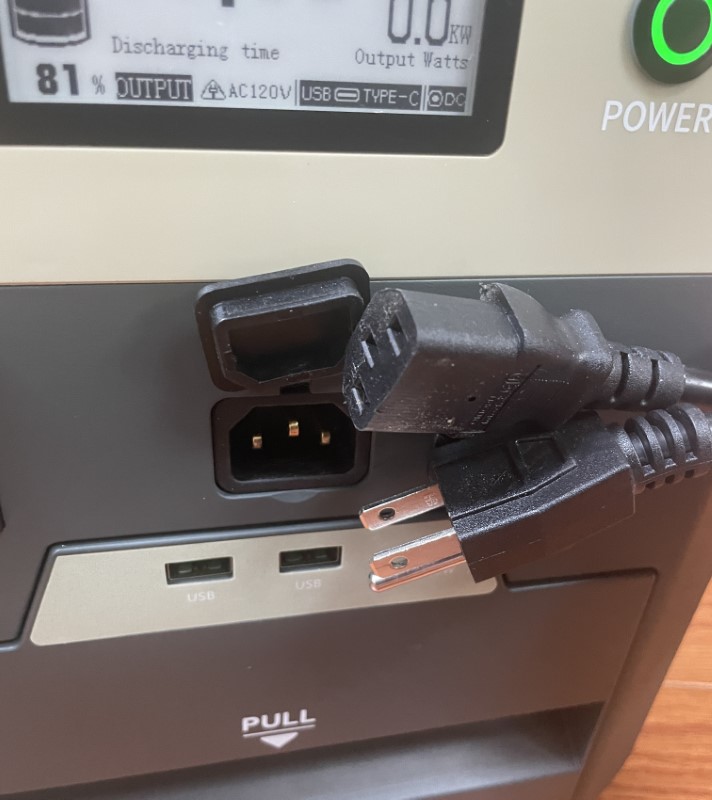 There's a handy-dandy storage compartment under one of the handles. I'll be keeping the power cord in there.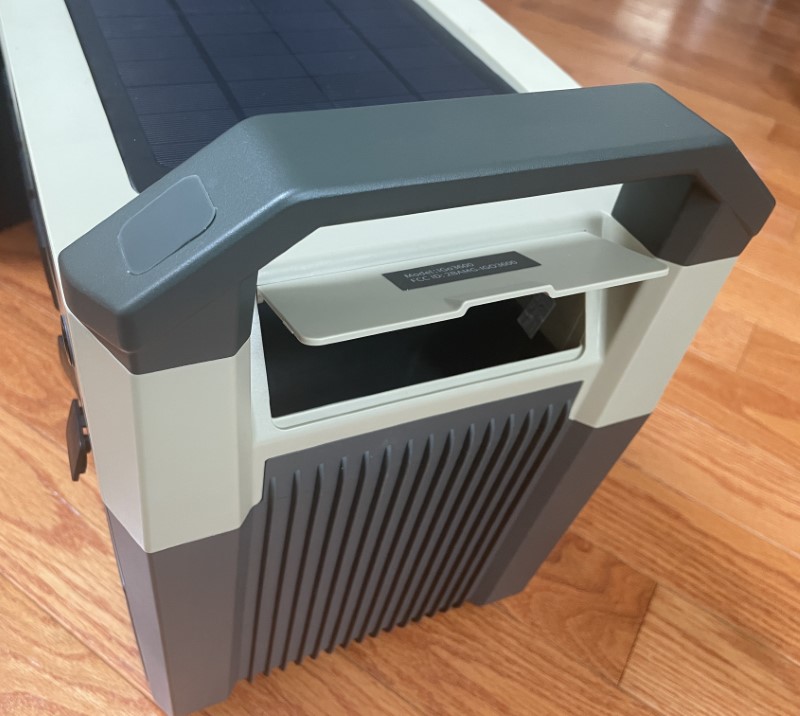 I was surprised by the inclusion of a sling-type carrying case. To be honest, I wouldn't be comfortable lugging this bulky beast over my shoulder for fear I would drop it… or worse, cause damage to myself.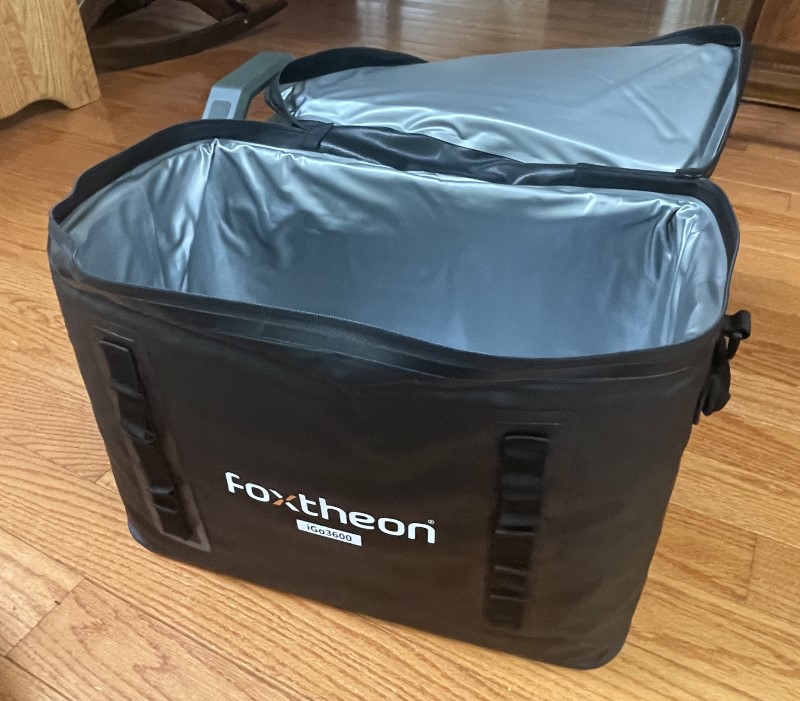 There are molle straps on the sides of the case to carry even more gear.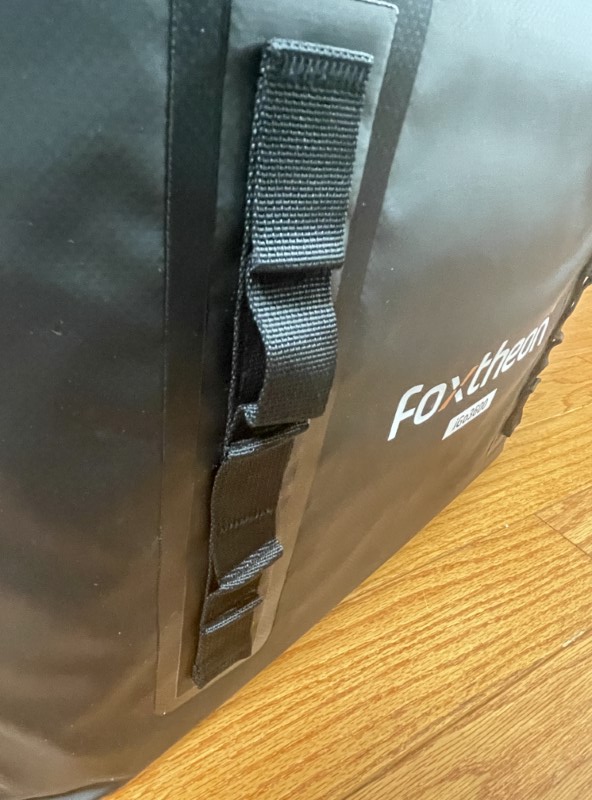 The handles are super sturdy.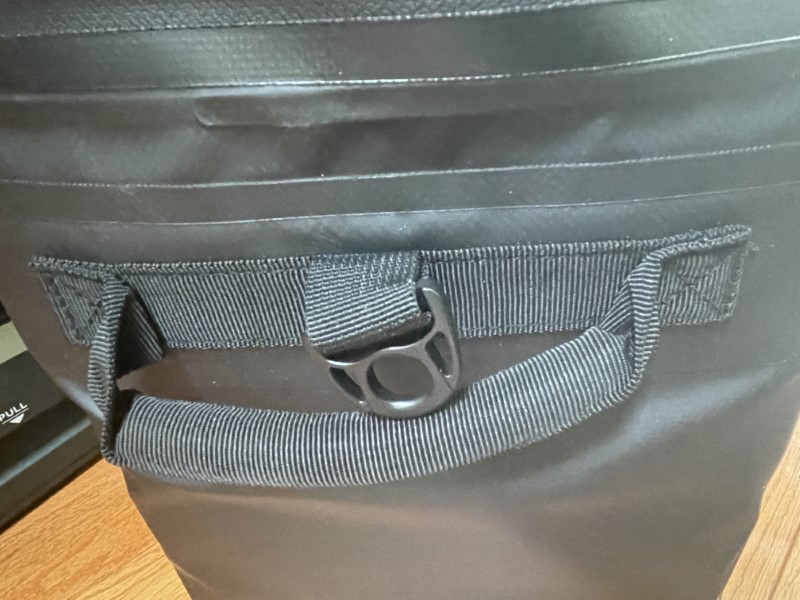 The AC cable, cigarette lighter cable, double-output lighter cable, and 12-volt charging cable are included and can be stored in a matching case.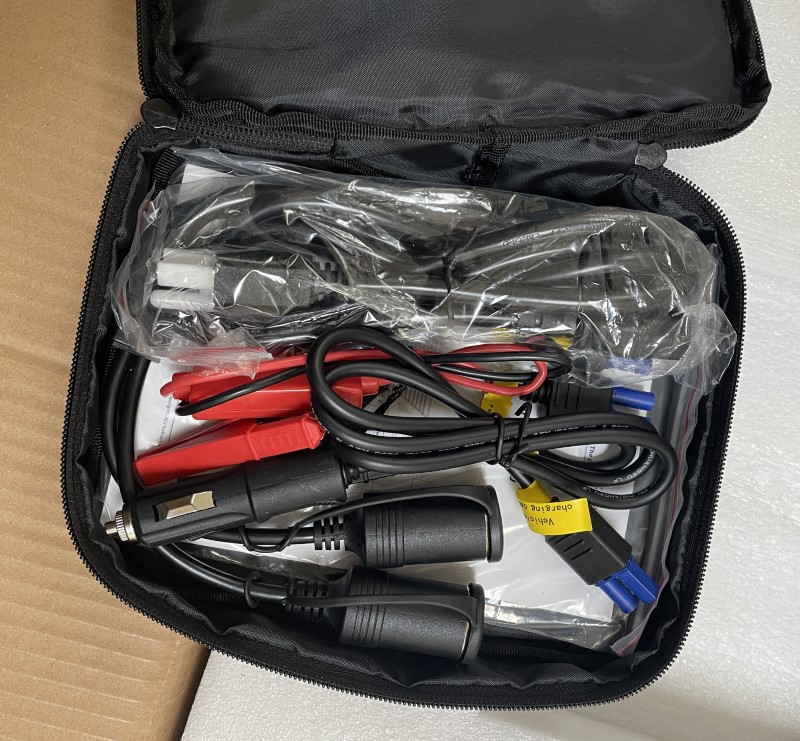 Surprise, surprise! Two more cases are included for transporting the removable batteries.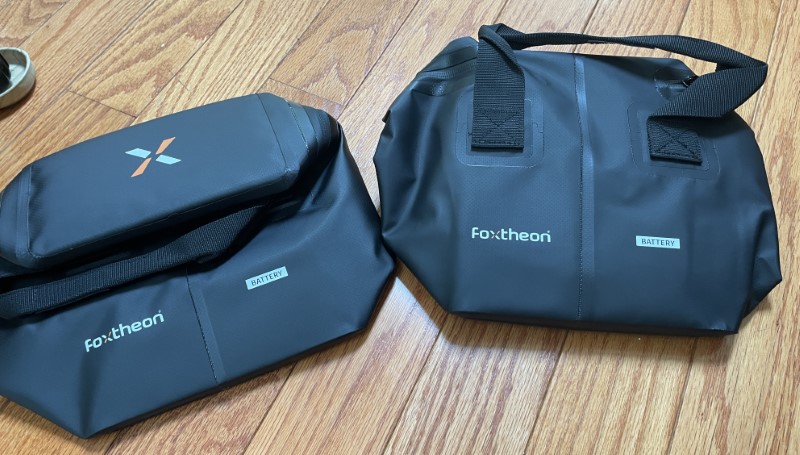 The ports and controls are on the Foxtheon iGo3600 Portable Power Station's friendly face. There are four AC sockets, an AC input port, a DC input port, power switches, a display, and two removable batteries each with two USB-A and one USB-C port. Above the AC ports are a pair of cooling fans.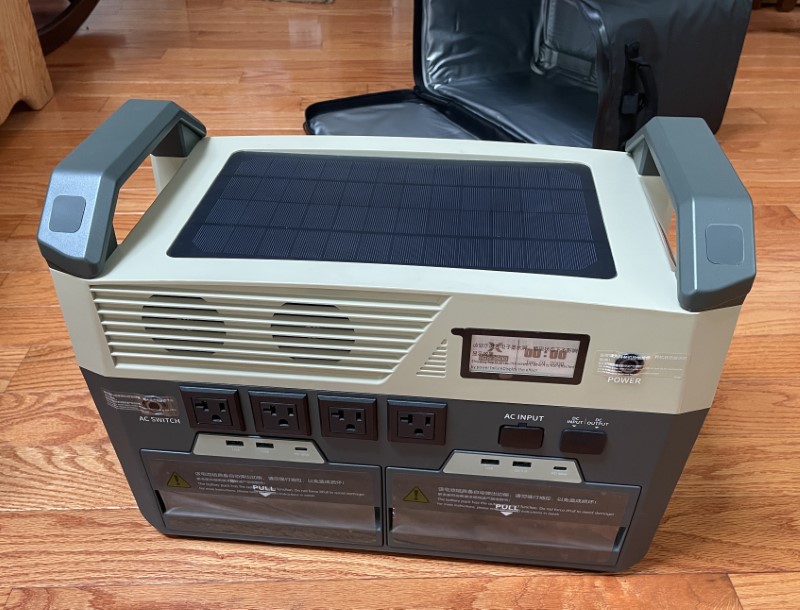 There are four AC ports.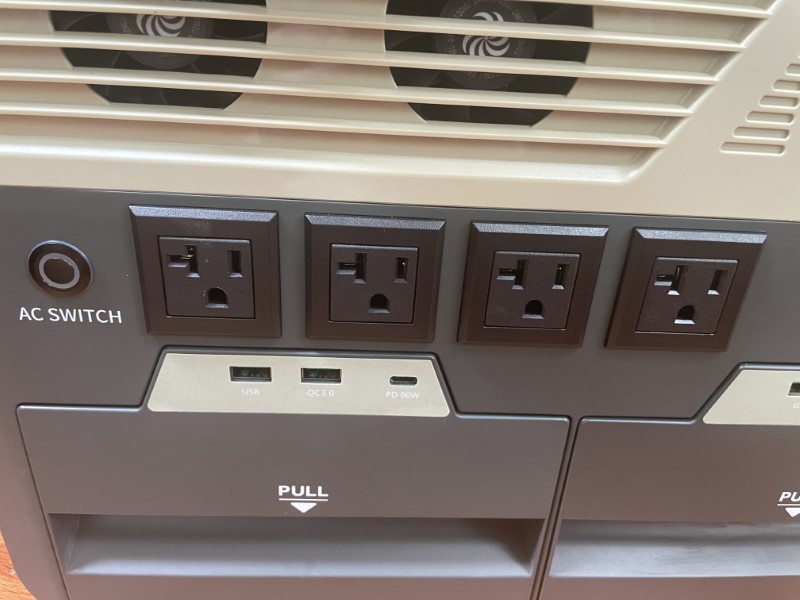 Power to the ports is provided by pressing this button.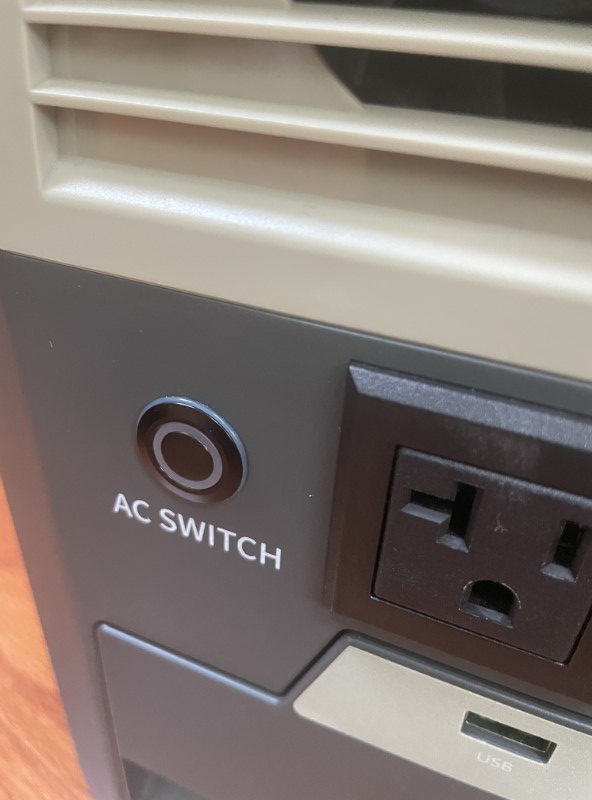 USB ports aboard each battery. I would have liked to see the inclusion of a 12-volt port into the batteries too because it would allow external inverters to be used.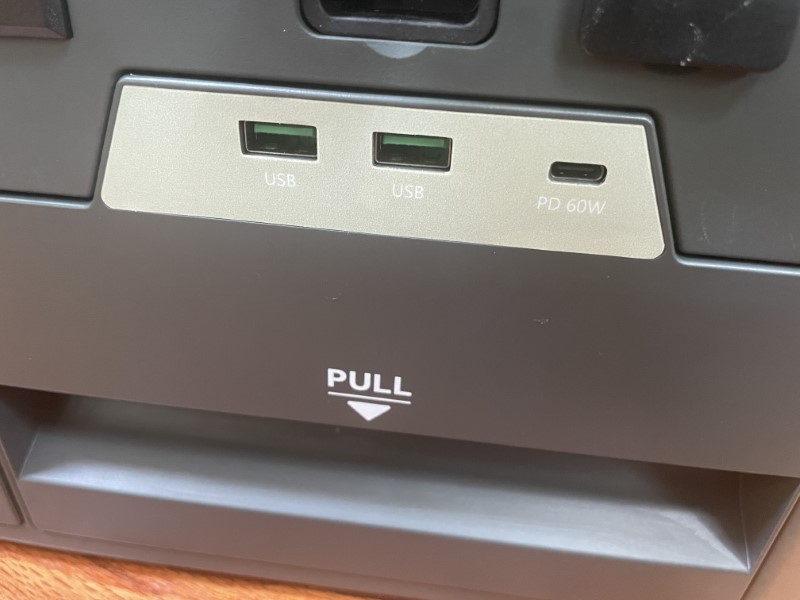 From the menu, the batteries can be ejected for virtually unlimited backup power. When the batteries are released, there is an electrical motor whirring sound.  Foxtheon advertises being able to use them as stand-alone power, but I ran into an issue – The USB ports stay active for two minutes and then automatically turn off. There's a button that I thought should turn the USB ports back on, but it just makes a beep and flashes the LEDs. Foxtheon's technical support is aware and is working on a solution for this one too.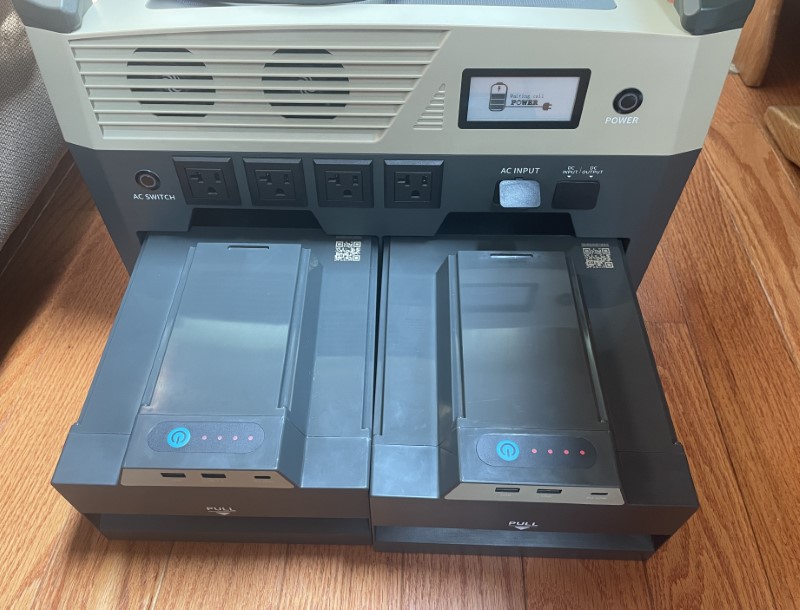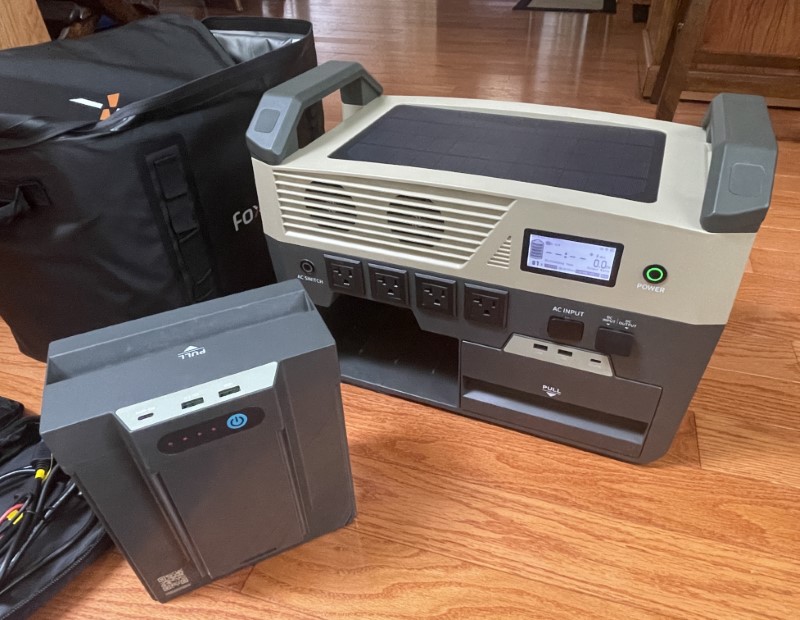 Here are the battery connections inside the battery bay.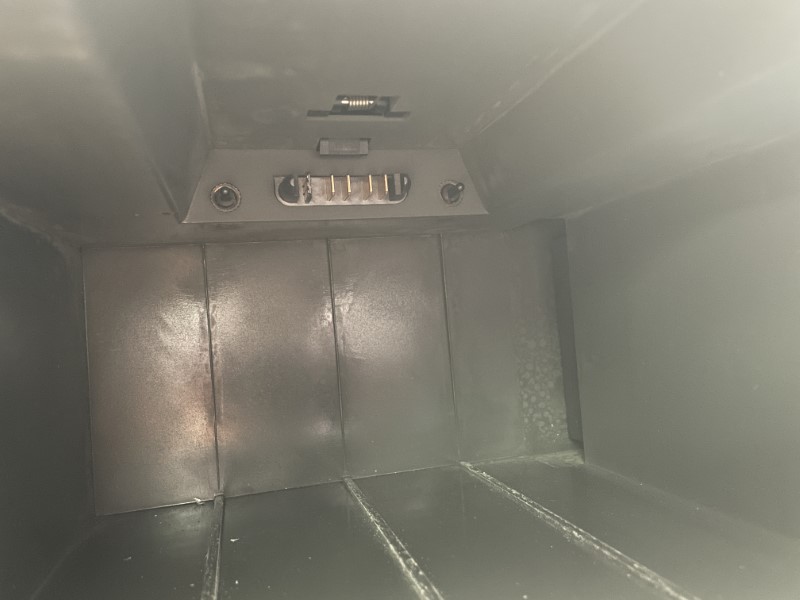 As far as I can determine, there isn't a way to externally charge the Foxtheon iGo3600 Portable Power Station's batteries, but that would be a valuable addition for keeping the iGo3600 alive and kicking during a prolonged outage. Even better if they could make the batteries rechargeable via USB-C!  Individual batteries are available for $899 each.
When both batteries have been removed, the e-ink display lets you know the iGo3600 is waiting to be fed.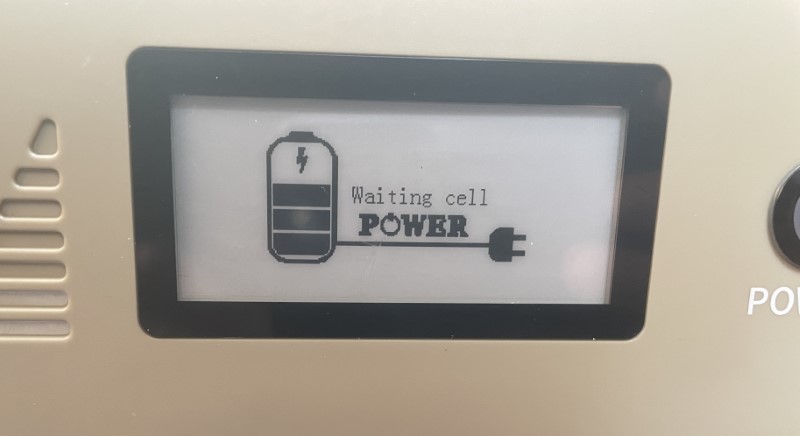 Each battery holds half of the 3600wH capacity of 1800wH each. The batteries weigh a hefty 17.2 each. Removal and carry via the handle is possible, but for more comfortable lugging, two cases are included.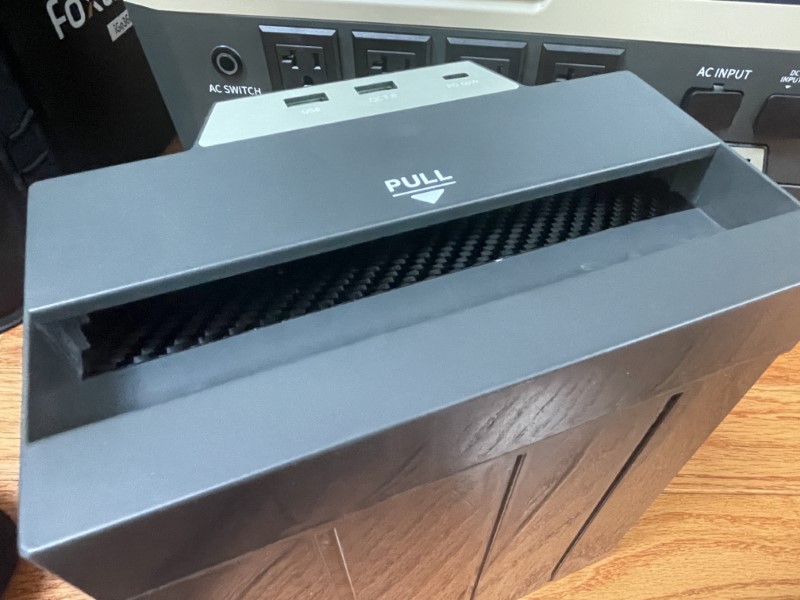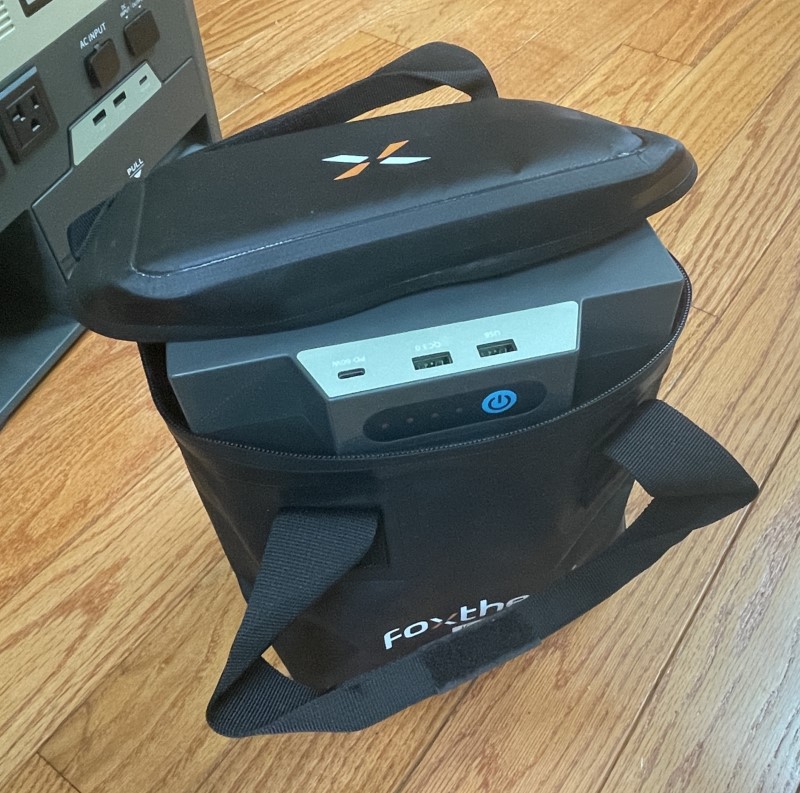 Atop each battery is a power button and four red LEDs that illuminate to provide a representation of battery capacity. I'm hoping a software fix will allow the batteries to be turned on and off.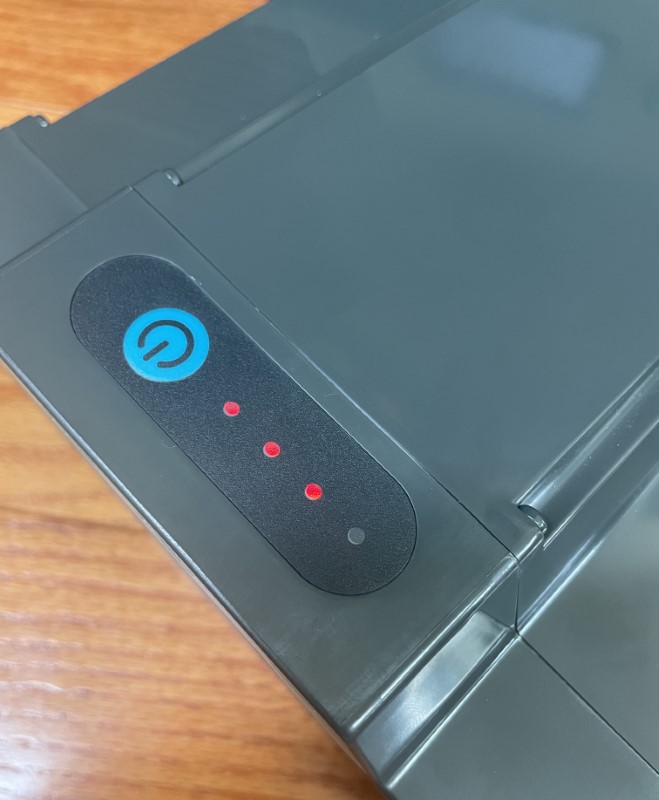 The DC input and output are under a shared cover.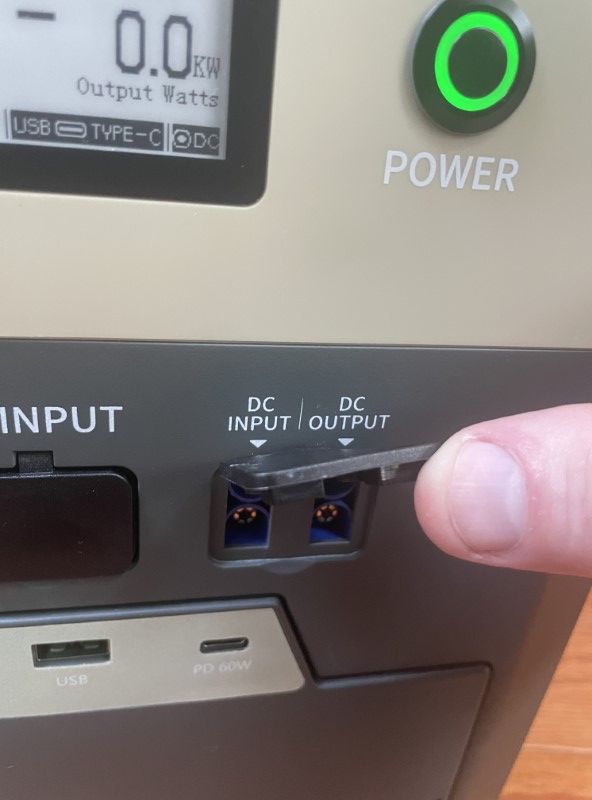 A great feature is the e-ink display that's always on and easy to read in full sun. There's a battery capacity icon, percentage, power wattage in real time, battery connection status, percentages for each battery, operational status, calculated discharge time, fan, temperature, and solar status, and indicators for the outputs.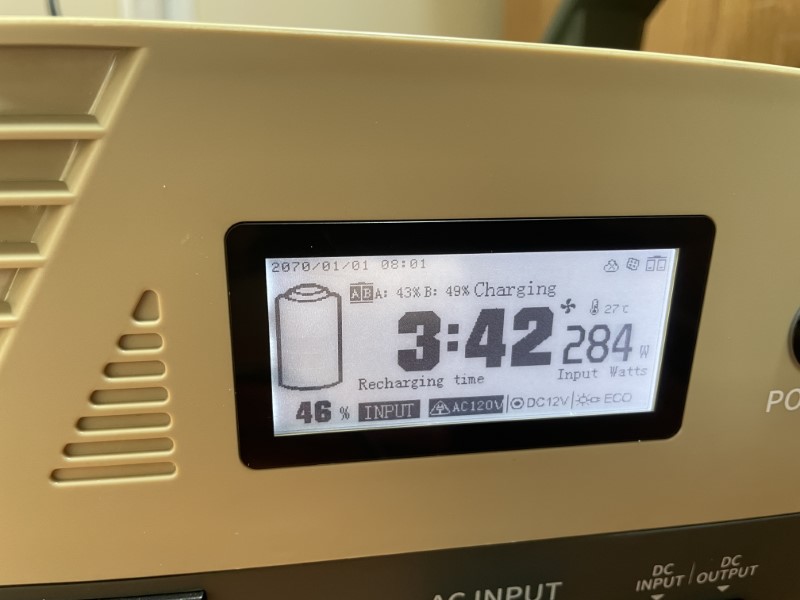 A power button to the right of the display turns the iGo3600 on and off. If there is no operation for 15 minutes, the power automatically turns off.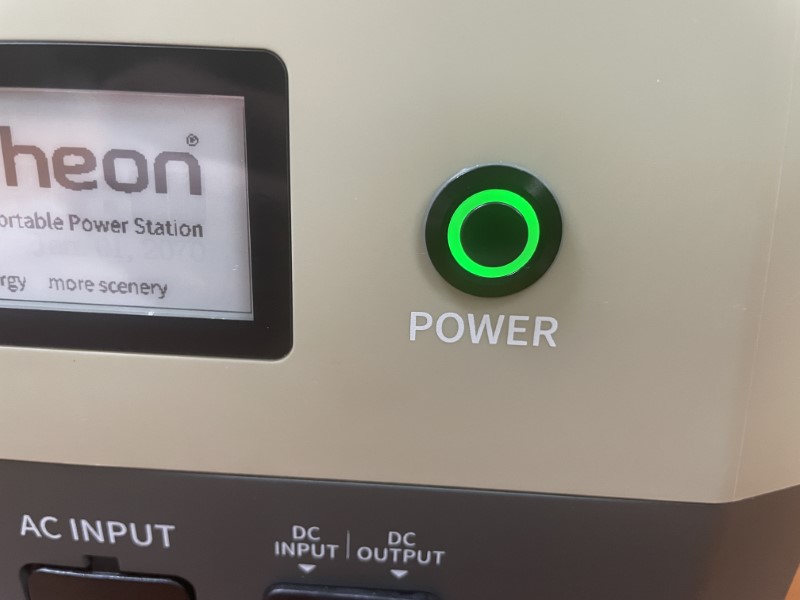 To turn on the Foxtheon iGo3600 Portable Power Station's AC power outlets, press the button on the left. Tapping it a few times while the iGo3600 is in the startup state accesses setups. Alternating between the AC and power buttons manipulates the menu. The procedure isn't particularly well documented in the manual, but it's easy enough to figure out. Holding the button for five seconds puts the iGo3600 into UPS (uninterruptable power supply) mode which automatically turns on the supply within 20ms of the loss of incoming power. This an outstanding for devices like CPAP machines, oxygen concentrators, 3D printers, or other equipment that must be kept running.
Control settings are accomplished through the power and AC buttons. It works, but I found it somewhat clunky. There's a noticeable delay between button presses and it takes a little practice and patience.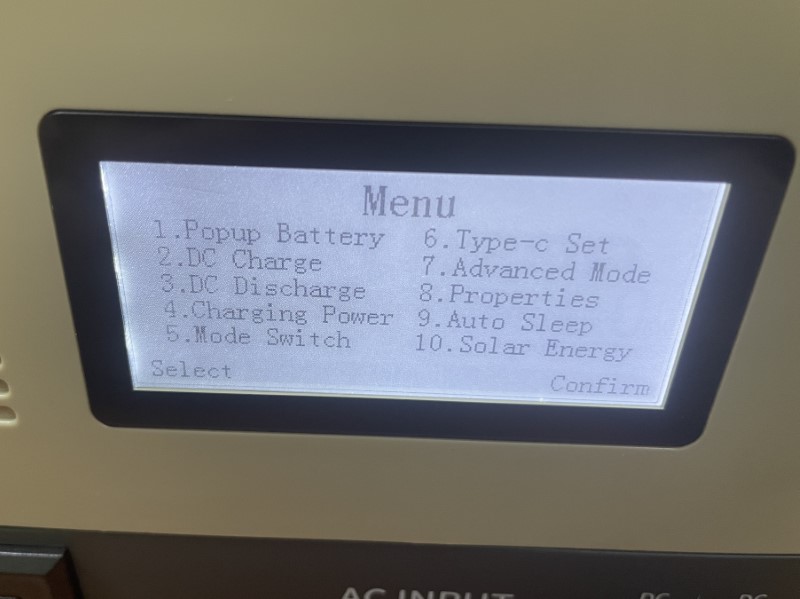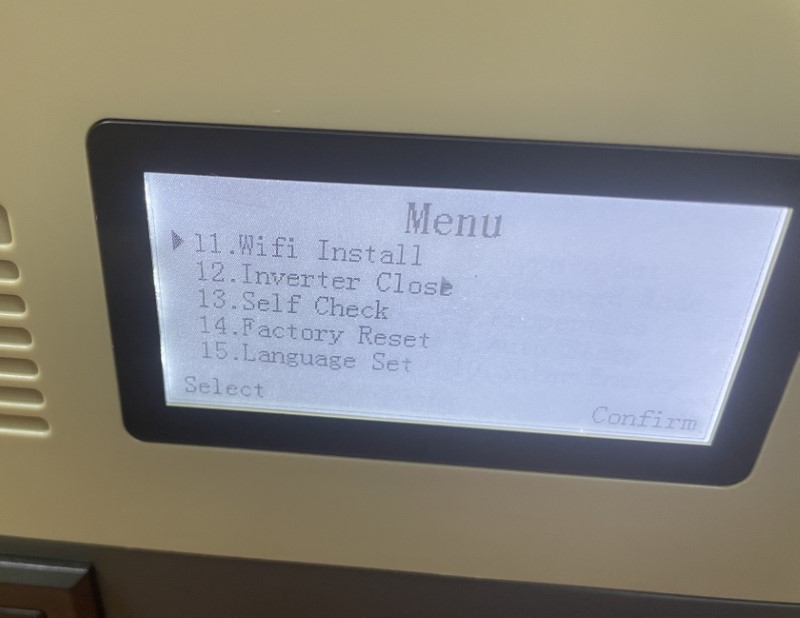 I ran into an issue trying to set the clock and contacted Foxtheon's technical support.  They sent a 10-page document to connect the iGo3600 to WiFi and I was able to get the power station to connect, but it took multiple attempts. Afterward, the clock would sometimes display the correct time and date and frequently revert to January 1st, 2070. It's intermittent. Not a deal-breaker (I only need the charge and runtime clocks to be accurate), just be aware if you're OCD :-). Foxtheon states they are working on implementing 4G communication which should fix it. For me, the clock isn't an essential component of the iGo3600 operation. I'm just not ready to be over 100 years old yet. :-).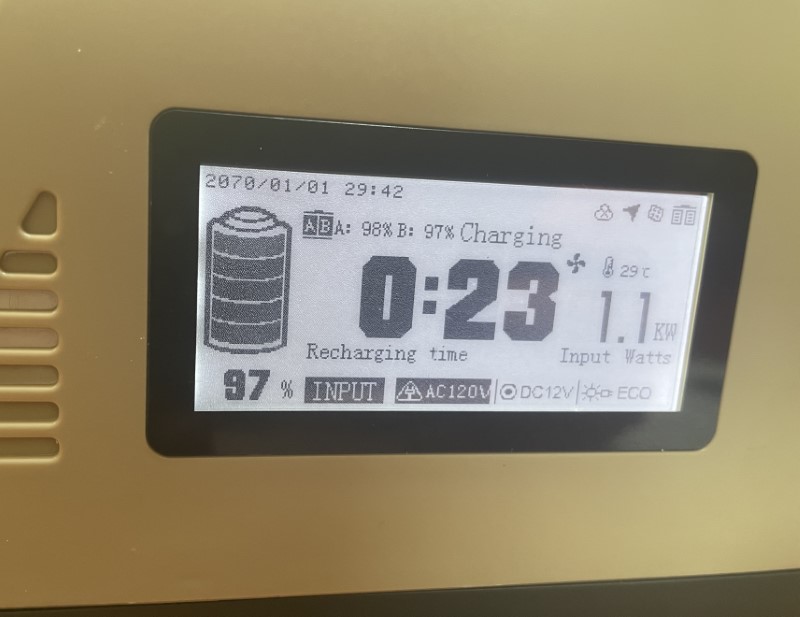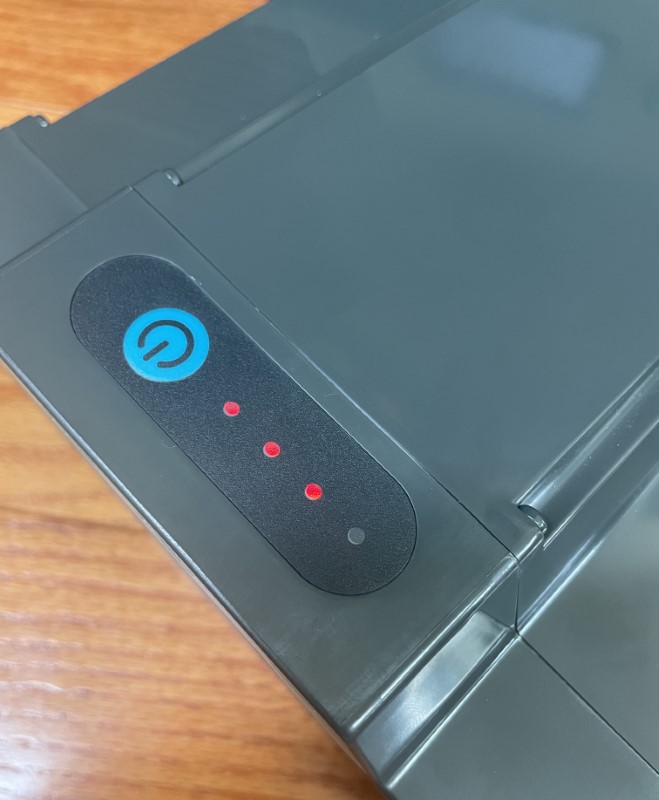 Putting the Foxtheon iGo3600 Portable Power Station through testing was a pleasure. After initial, "out-of-the-box" charging, I was able to operate a 1300-watt rice cooker for a full 1 hour and 20 minutes. With 85% capacity remaining.  Moving on (and with the rice cooker still on in "keep warm" mode), I pugged in a 1500-watt air fryer that went more than two hours (I know, no one wants over-cooked food, but it's for science :-), right? ) with 65% remaining. Whoa! Neither were operating at 100% duty cycle but the capacity is very impressive. Running the numbers I measured, I calculate a usable 3712wH capacity, above the advertised 3600. Well done, Foxtheon!
This should translate to more than 800 charges of an iPhone 14 Pro Max's 4.3Ah battery, a continuously running 800-watt refrigerator for 4.5 hours, or a 1000-watt sump pump for 3.6 hours, but…
It's important to note, air conditioners, refrigerators, and sump pumps don't run at their maximum current draw continuously. For example, if my pump runs for thirty seconds every five minutes, the iGo3600 should keep my basement dry for more than 36 hours. That's some serious power and even more peace of mind.
If portable power is your thing, a 75-inch TV consuming 180 watts while camping could conceivably run for the entire 19 hours and 39 minutes of The Hobbit AND Lord of the Rings movies. So cool!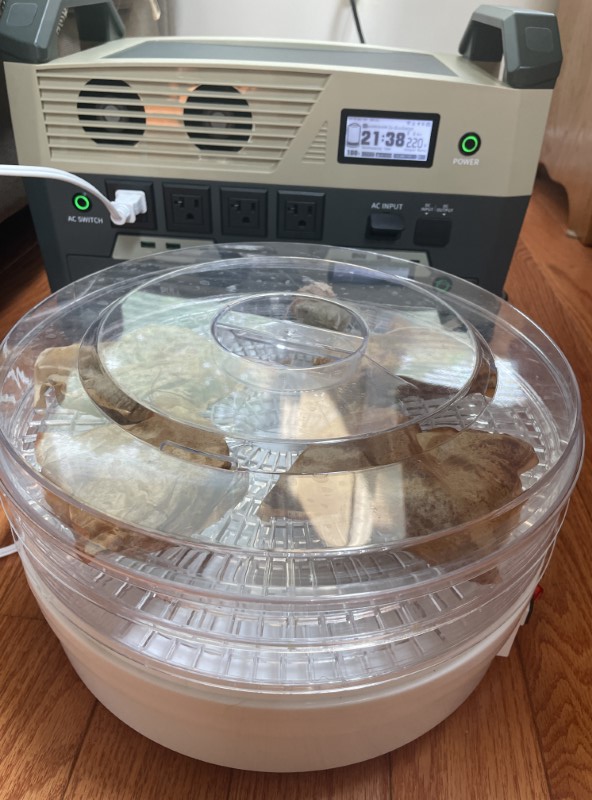 I suppose, for plug-in electric vehicles, the iGo3600 could also act as a "battery gas can." My 2015 Chevy Volt has a 17.1kWh battery that's enough to power the car for about 40 miles under optimal conditions. In a pinch and with a level-1 charger handy, The iGo3600 should be able to put roughly another 8 miles into the car – maybe enough to get to a charging station (or in a hybrid's case, to a fuel station). Yep, charging the car would take about 2 hours, but it's better than being stranded.
In addition to the 120-volt and USB sockets, the iGo3600 has 12-volt input and output ports and includes cords for both. This input can be charged from a vehicle accessory socket, using a 12-volt battery, or solar panels.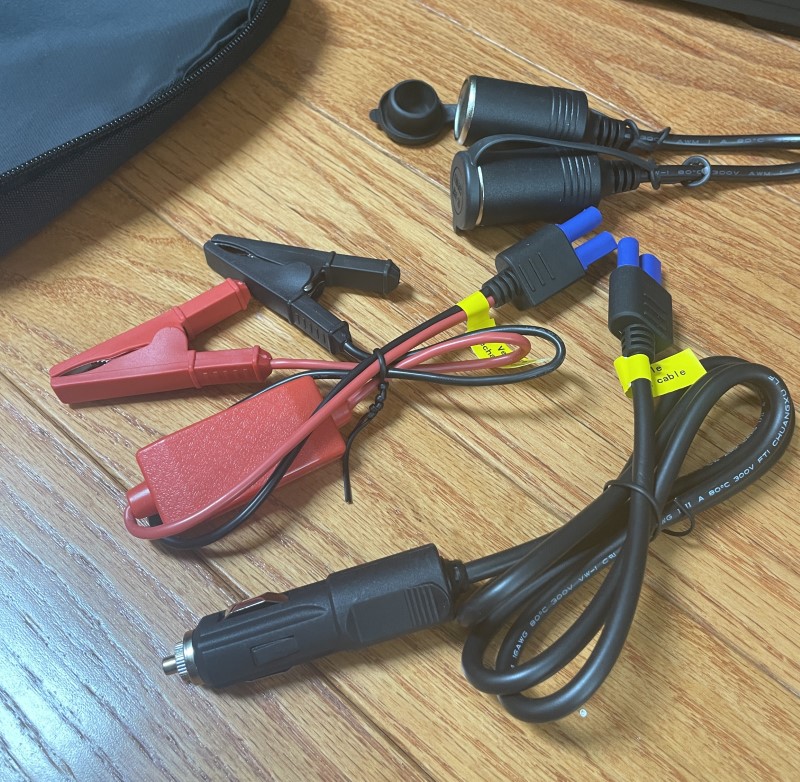 Rather than take up real estate with 12-volt sockets, Foxtheon includes a dual-headed accessory port cord.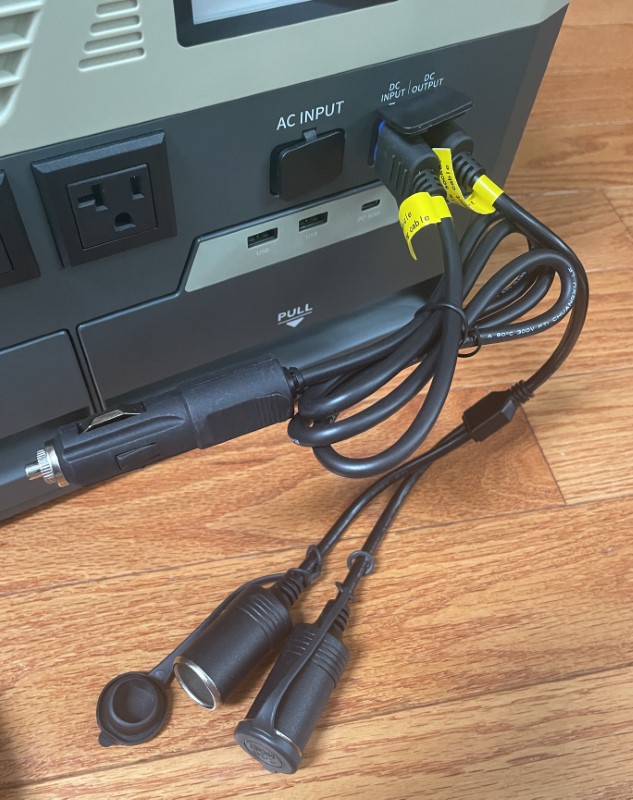 Speaking of solar panels, there's one built into the top. There's no connection to measure the output, but based on the size, I'm guessing about 5 to 10 watts. That should be enough to keep the batteries topped up with sufficient illumination. It's possible this small panel could fully charge the iGo3600, but would probably need 250-750 hours of full sunlight.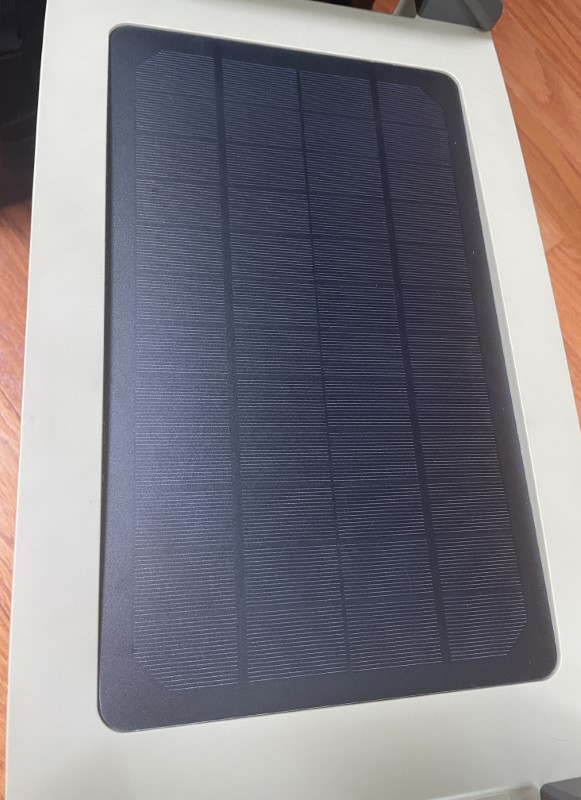 What I like
Lots of power
Removable batteries
Lots of accessories and cases are included.
The always-on e-ink display is a great feature and is readable in full sun.
Built-in solar collectors should be able to keep the batteries topped off.
3600wH is a ton of backup power!
Fast charging.
What I'd change
The manual could use some enhancement.
Add externally charging additional batteries. USB-C recharging would be spectacular!
The two-button user interface is quirky and takes some practice and patience.
A 12-volt DC output built into the batteries would increase utility.
Add a menu option for setting the clock
Alleviate the issue with the ejected batteries automatically turning off after two minutes
Final thoughts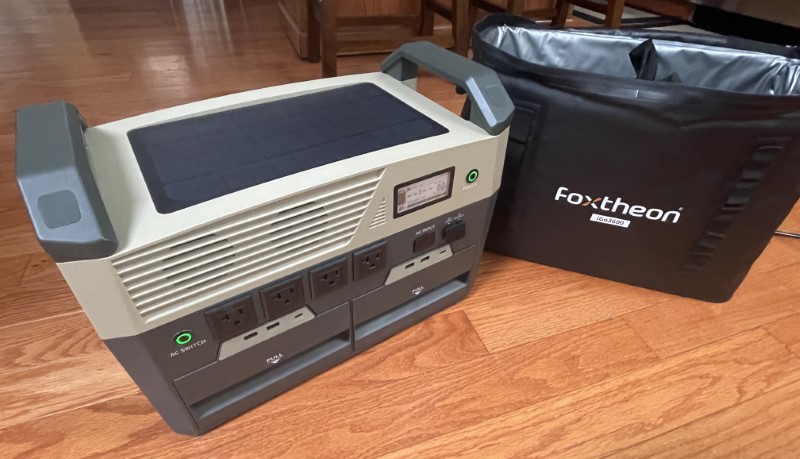 I'm a huge geek and paranoid about power loss, particularly my phone because it receives data from my continuous glucose monitor. The Foxtheon iGo3600 Portable Power Station packs a ton of features and ample capacity into a package that's just what the doctor ordered.  The removable batteries, a built-in trickle charge solar panel, and multiple input and output options are a huge winner and ease my "low battery" anxiety. There are a few idiosyncracies that Foxtheon should be able to overcome, but overall, it's a robust choice for portable power. Thank you, Foxtheon!
Price:  $2299.00, $899 for spare batteries.
Where to buy: iGo3600: Amazon (save 20% with code: ESF46DWD expires 10/25/2023), Batteries: Amazon.
Source: The sample for this review was provided by Foxtheon.