We use affiliate links. If you buy something through the links on this page, we may earn a commission at no cost to you. Learn more.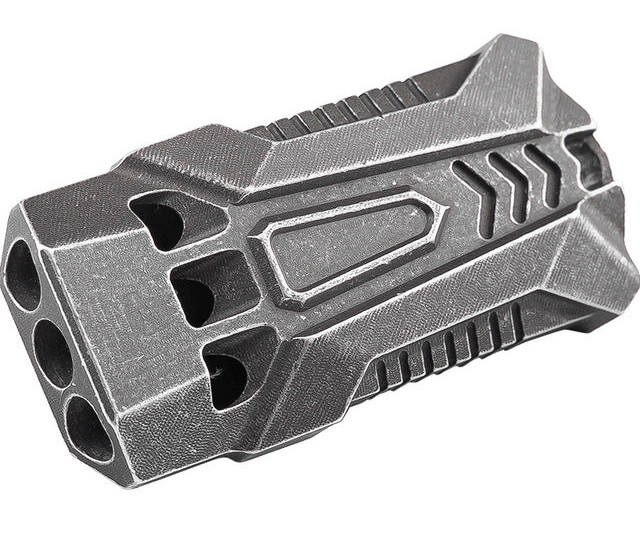 REVIEW – The CAKRA Tactical EDC Emergency Whistle. I certainly blew it this time. (When my wife was out or while on my bike, as needed.) The Cakra Tactical EDC Emergency Whistle may fill a gap in our emergency kits. If you're a camper or hiker, do you already carry a non-electronic, physical device for calling out for help? Is there a need for us to always carry a whistle? Read on for the details of the Cakra EDC Whistle and comment at the end if you want to chime in, or whistle in?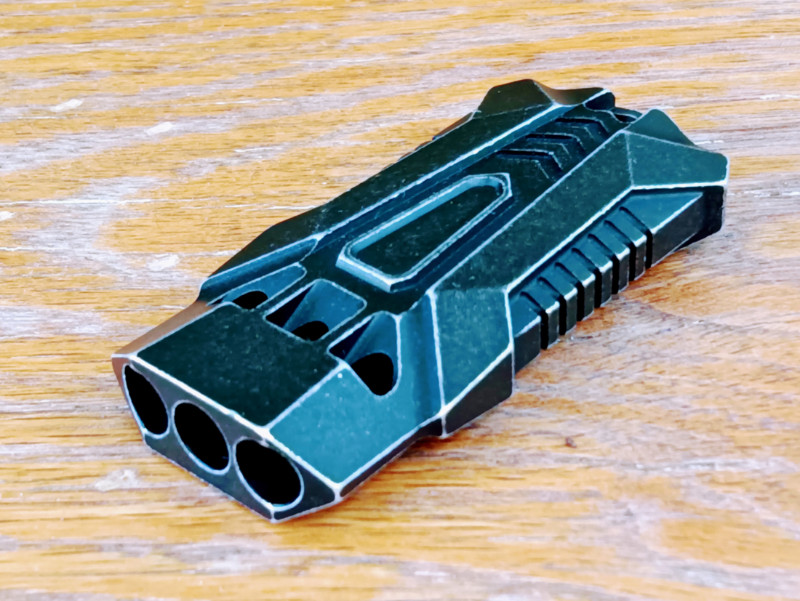 What is it?
The CAKRA Tactical EDC Emergency Whistle is a T6 aluminum emergency whistle with a stonewashed finish.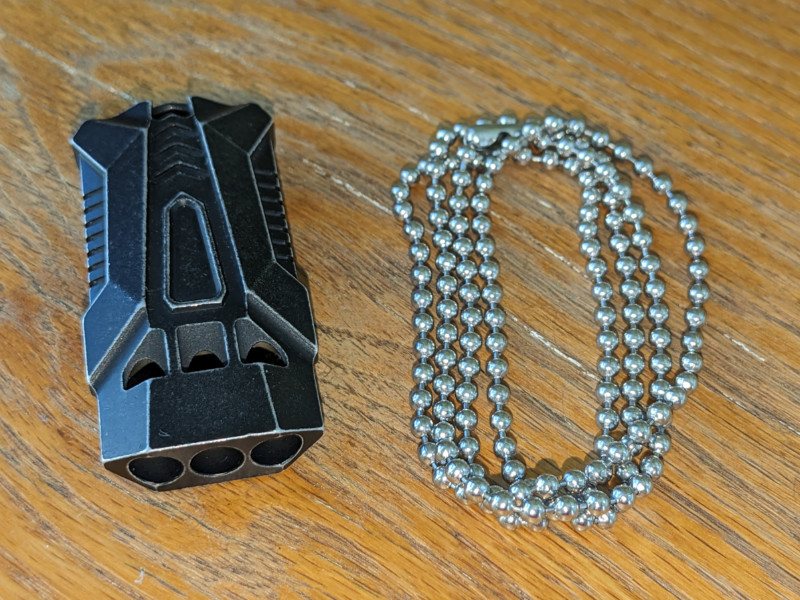 What's in the box?
CAKRA EDC Whistle
Neck chain
Hardware specs
T6 aluminum with a stonewash finish
2⅓" x 1.10" x ⅜"
1.14 ounce
120dB volume claim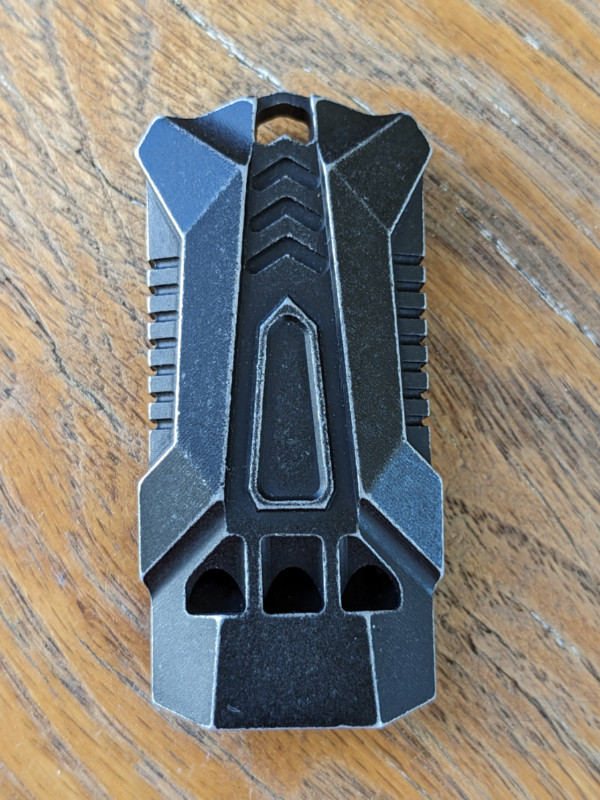 Design and features
With no moving parts, the CAKRA EDC Whistle is fairly straightforward to describe. It's a one piece whistle, that sounds loud and clear when blown, and is not too heavy for any form of carry. It could go in a kit, a pocket, or on the supplied neck chain or a lanyard.
Setup
I'm leaving this section in just for fun but it's a good place to mention that I washed the mouthpiece end of the whistle before using it. As Dad used to say, "Clean it. You don't really know where it's been."
Performance
The frequency of sound the CAKRA Whistle makes is about the same as a standard lifeguard/coach/ref whistle. It makes a steady tone since there's no cork or plastic ball in the device like standard whistles have.
The piercing sound seems similar to a loud grandchild's scream (extensive experience here) and it is noticeable to others.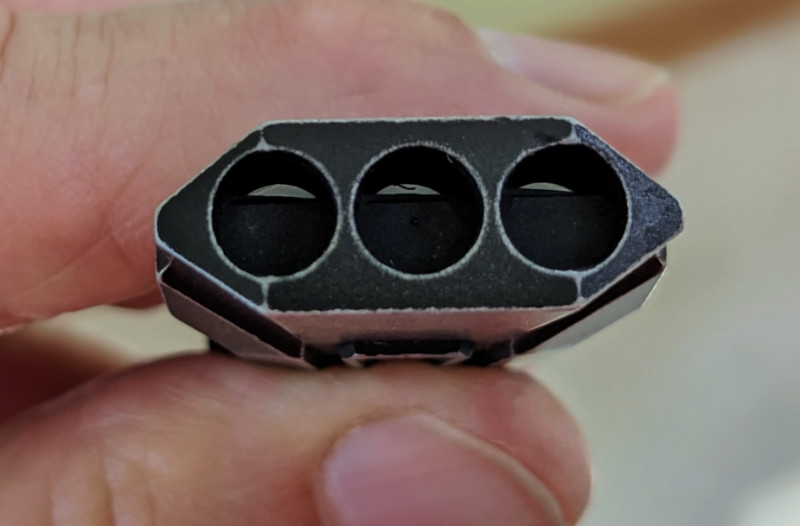 The three holes each seem to make the same tone when blown individually, but when blown together, as intended, the tones seem to diverge a bit and are more distinctive.
The CAKRA website description says this whistle produces 120dB volume. Using a sound meter app from about 3 feet away from my phone, in a small closed room, the CAKRA Whistle made about 60-70dB when I blew as hard as I could. My lifeguard whistle reached 80-85dB when testing the same way.
Note the graphing line the sound meter app produces. My plastic lifeguard whistle is louder to my ear and to the sound meter app than is the CAKRA EDC Whistle.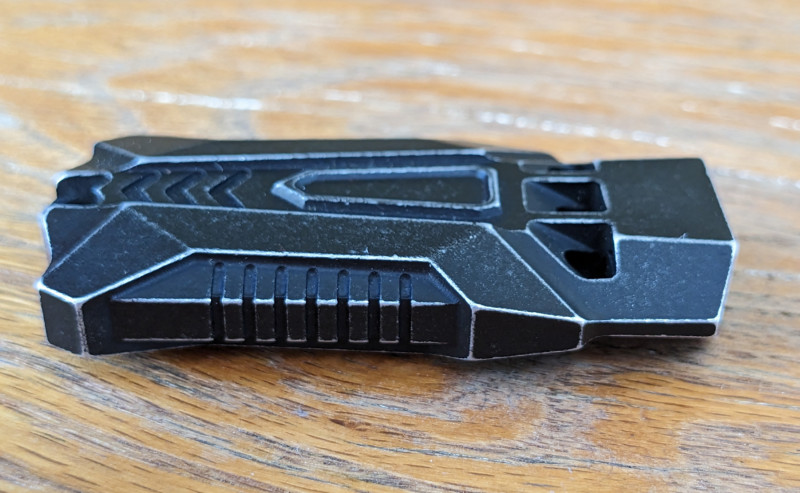 Whistles for lifeguards, coaches and referees usually have a raised area on the mouthpiece to bite on, thus keeping the whistle securely in place when blowing it. The CAKRA EDC Whistle has no such 'bite area'. Plus it's aluminum, so, bite at your own risk. I may add a bit of vinyl tape to the mouth-end to give my teeth something to grip when I use the whistle during bike riding.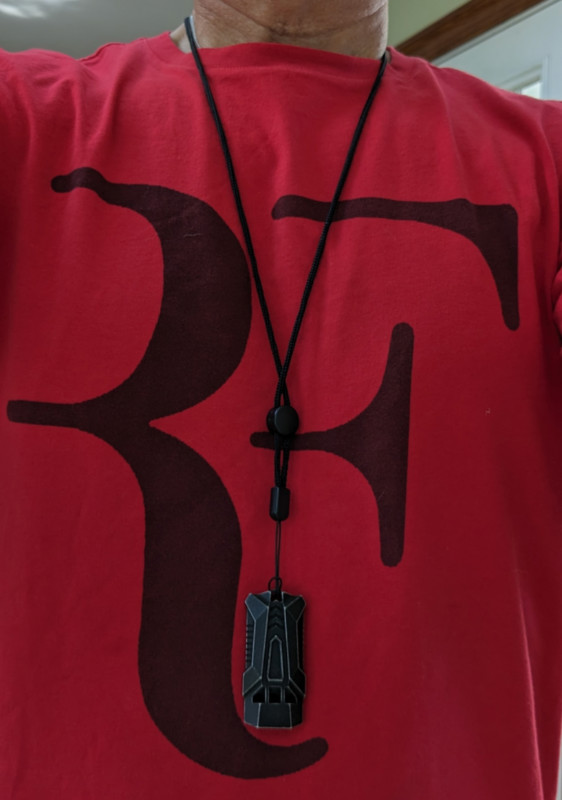 I added this style of lanyard to the CAKRA Whistle because I prefer it over the provided neck chain.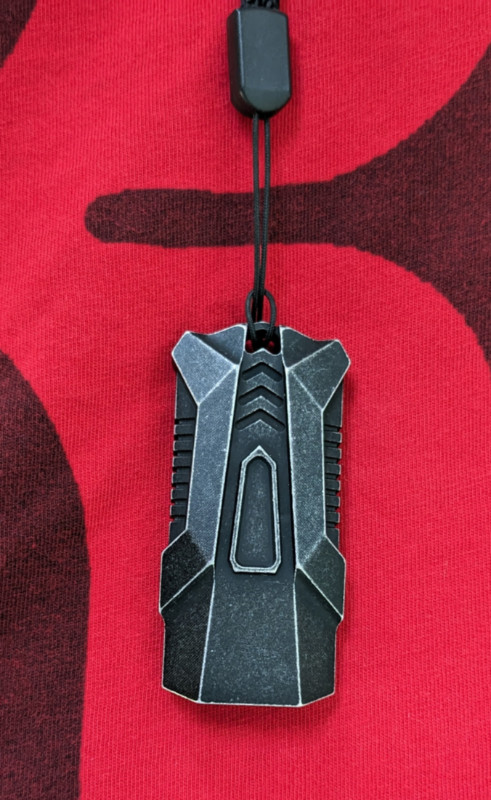 If you have one hand free to hold the whistle in your mouth, the CAKRA EDC Whistle will be no trouble to use. When I bike, if I sense I might need to signal traffic, I'll put my lifeguard whistle in my mouth in preparation for blowing it. I can keep both hands on the handlebars and blow to signal if necessary, thanks to the bite area on the plastic whistle.
When biking with the CAKRA EDC Whistle, I'd sometimes blow it out of my mouth when I needed to signal loudly. So, maybe the CAKRA EDC Whistle is not best suited to skate, scooter and bike use?
As an emergency 'if needed' item the caveat is that the CAKRA EDC Whistle might not be as loud as some traditional whistles. Some may want the loudest sound possible in an emergency. But the durability of the CAKRA EDC Whistle may make up for its slightly lower volume.
Our dog is trained to come to me when I call him by whistle. He comes when I call him with the CAKRA EDC as well as he does with my other whistles.
The CAKRA EDC Whistle is not too heavy for a key set nor will it pull pants down if it's in a pocket. It's only slightly over an ounce. And it's flatter than standard whistles.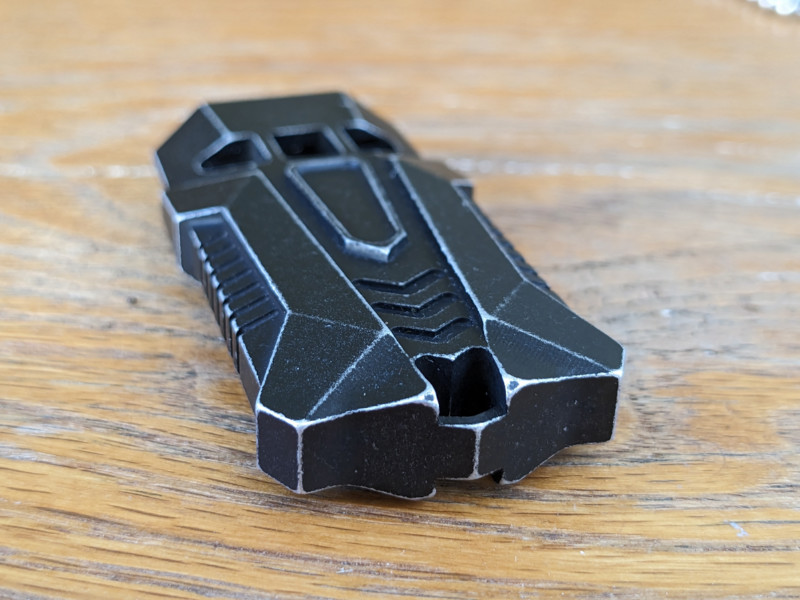 What I like
It's indestructible
It's fairly loud
It's easy to carry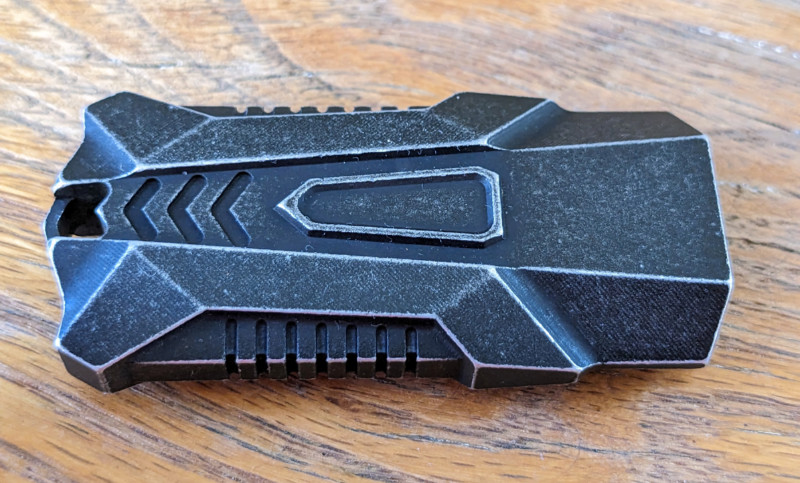 What I'd change
Needs a rubber bite piece at the blowing end
I wish it were a few dB louder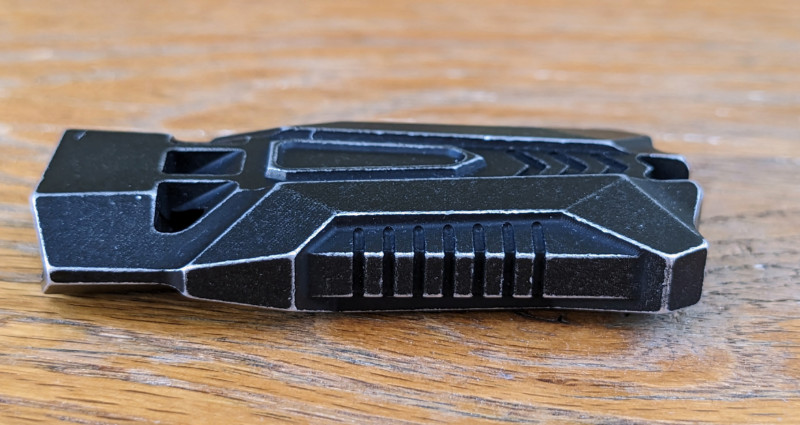 Final thoughts
Standard plastic or stainless steel whistles can be had for under $10. But if a fairly loud whistle you could probably park your car on is of interest, the CAKRA EDC Emergency Whistle may be for you.
Price: $24.99
Where to buy: CAKRA
Source: The sample of this product was provided by CAKRA.