We use affiliate links. If you buy something through the links on this page, we may earn a commission at no cost to you. Learn more.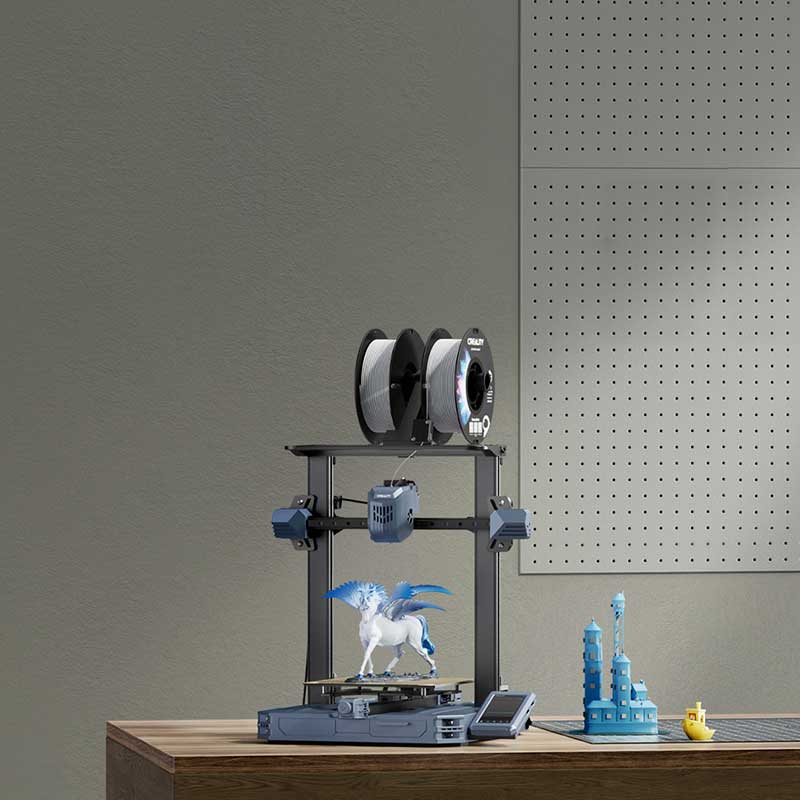 SPONSORED NEWS – Creality, a leading name in the world of 3D printing, is proud to unveil the CR-10 SE, a cutting-edge 3D printer designed to cater to the needs of advanced users. In response to valuable user feedback, Creality has addressed a common pain point in 3D printing – achieving a perfect first layer. By drawing on the strengths of their existing product lineup and integrating user-centric features, Creality has developed the CR-10 SE, an advanced 3D printer that promises exceptional performance and ease of use.
Perfect First Layer for Exceptional Model Quality
The Creality CR-10 SE 3D printer is engineered to produce a smooth, even, and finely detailed first layer, setting the stage for high-quality 3D models. Equipped with CR Touch and pressure sensors, this printer automatically levels the bed and compensates for Z-axis discrepancies upon startup, eliminating the need for manual adjustments and ensuring an ideal first layer with ease.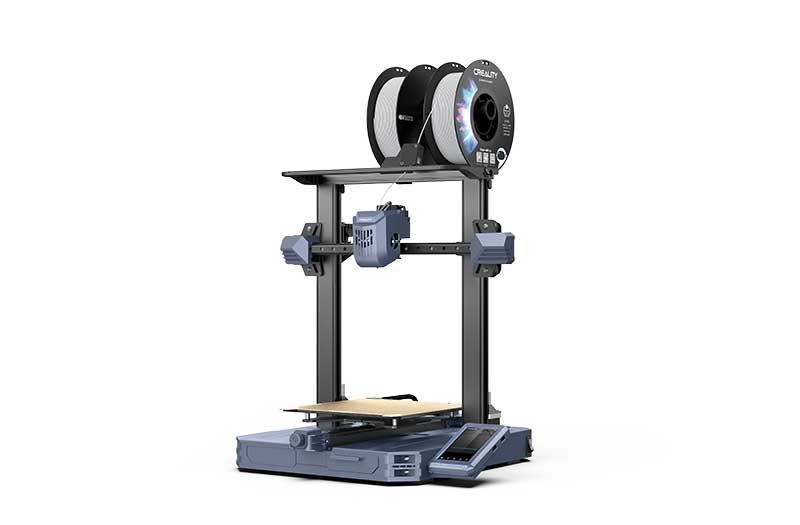 Precision Linear Guides for Stable and Smooth Motion
To guarantee pinpoint accuracy and stable motion, the CR-10 SE features precision ball screw linear guides on the X/Y axis. These guides provide smooth and accurate positioning while minimizing friction (with a coefficient as low as 0.04), resulting in exceptionally smooth movement. The high-strength bearing steel construction ensures durability, longevity, and robust load-bearing capabilities.
Powerful Core for Seamless Operation
Running on the intelligent Creality OS, the CR-10 SE offers a user-friendly and responsive interface that supports seamless data and command sharing across multiple devices. With a dual-core 1.2GHz CPU and 8GB of RAM, this printer boasts remarkable processing power. Algorithm optimizations, including improvements in ripple and flow control, contribute to finer print details and an overall superior printing experience.
High-Speed Printing for Rapid Prototyping and Enhanced Model Quality
With a maximum print speed of 500mm/s and an acceleration of 5000mm/s², the CR-10 SE excels in speed and efficiency. The printer is equipped with an independent model cooling fan with a remarkable speed of 12,000 rpm. Its U-shaped duct design ensures efficient cooling, significantly improving the quality of overhangs, bridging, and overall model detail.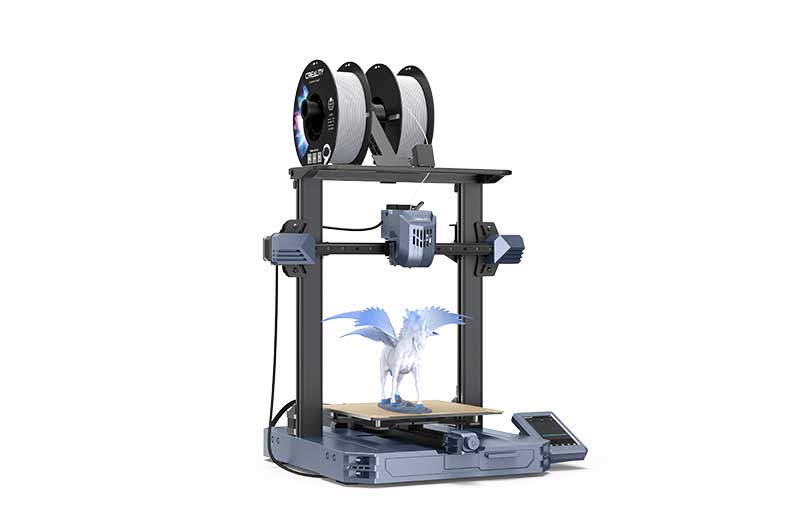 Direct Extrusion for Consistent Filament Feeding
The CR-10 SE employs the "Sprite" direct-drive dual-gear extruder with a 1:3.5 gear ratio, providing a powerful extrusion force of up to 65N. Precise retraction control ensures excellent performance even when printing flexible filaments.
High-Flow Hot End for Smooth Extrusion
Featuring a 60W ceramic heating element that evenly melts various filament materials, the CR-10 SE supports high-flow rates of up to 32mm³/s. It also includes a copper-titanium alloy throat tube for efficient heat dissipation and a hardened steel nozzle that enables high-temperature printing up to 300°C.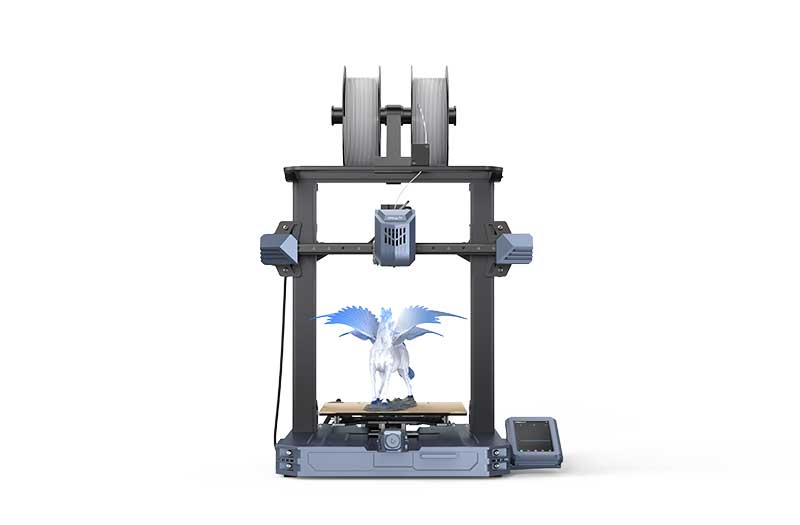 More Features for Enhanced Creativity
The CR-10 SE is compatible with a wide range of filaments, including high-temperature, high-strength, and flexible materials, allowing for diverse and creative 3D printing projects. It also supports multi-device control for convenient operation from smartphones and computers, as well as multi-machine control for building your 3D printing farm.
Creality is dedicated to providing exceptional 3D printing experiences, empowering users to turn their creative dreams into reality. The introduction of the CR-10 SE marks a new chapter in this journey. Whether you're a novice or a seasoned professional, the CR-10 SE is here to support your creativity, making your 3D printing journey smoother and more enjoyable. Discover the limitless possibilities of creation with Creality.
Product link:https://store.creality.com/products/cr-10-se-3d-printer
Price: $459