We use affiliate links. If you buy something through the links on this page, we may earn a commission at no cost to you. Learn more.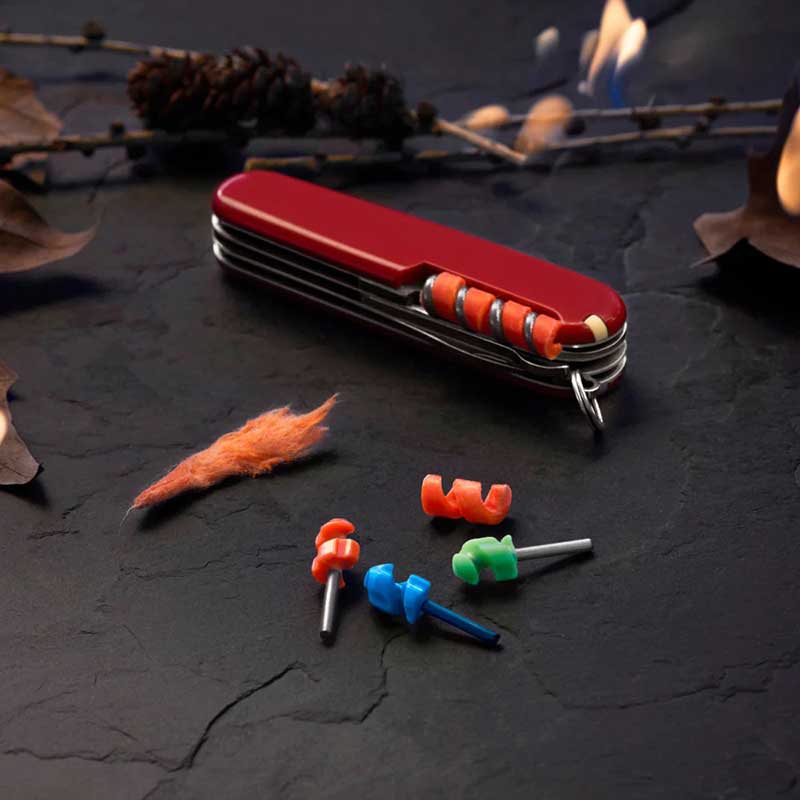 NEWS – We really like our EDC gear around here and that includes multi-tools and knives. If your personal EDC happens to include a Swiss Army knife or a Leatherman multi-tool, then you should check out these add-ons that will add some extra functionality to your gear.
1. Let's start with the FireAnt set shown in the image above. This patented waterproof fire-starting tool set includes 3 fire steels with glow in the dark handles and 6 Helix tinders that fit into the corkscrew of Victorinox Swiss Army knives. Each fire steel can last for up to 100 fires and each tinder should help you start 2 fires.
Where to buy: You can get a pack at Knife Country USA
Price: $31.99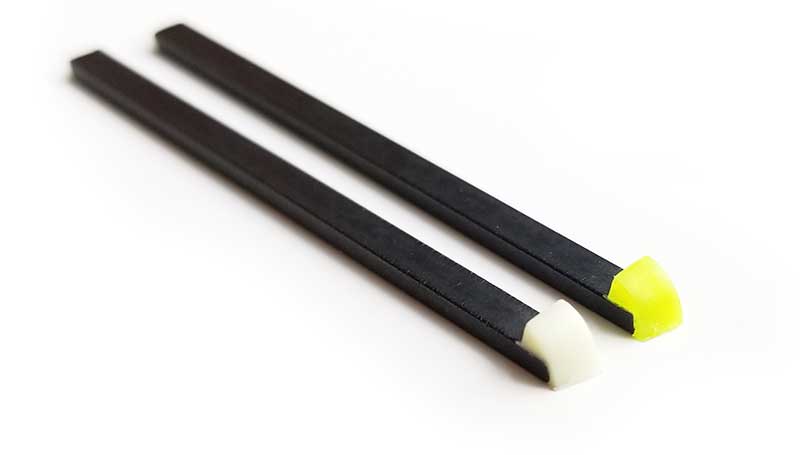 2. If you prefer to store your fire steel in the toothpick slot of your Swiss Army Knife, then check out the Tortoise Gear Firefly fire starter. Pull it out, and use the blade on the knife to create sparks to start a fire. The Firefly is 140% stronger than a typical fire steel/ferrocerium rod and is available in two sizes to fit medium and large-sized Swiss Army knives.
Where to buy: You can buy a pack 0f 3 from Amazon
Price: $19.99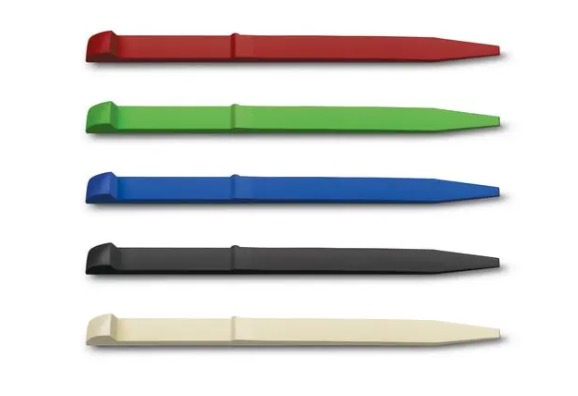 3. While we're on the subject of toothpicks, you can replace the old toothpick in your Swiss Army knife with a brand new one. But instead of going with another boring off-white toothpick, get a pack of colored ones like you see above! They are available in small or large depending on your knife.
Where to buy: Victorinox.com
Price: $4.60 small / $5.50 large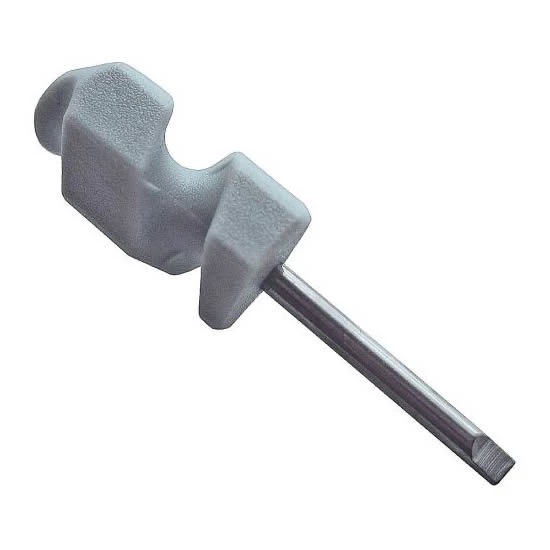 4. You can add this tiny screwdriver to your SAK by screwing it into the corkscrew. You're not going to repair your car with this little guy, but it might be useful for tightening the frames of your glasses or other items with small screws.
Where to buy: Knife Country USA and Amazon
Price: $2.25 for 1 or you can get a pack of 3 for $14.33 from Amazon.
I know the Amazon price is way more expensive, but if you happen to have an Amazon gift card that's been burning a hole in your pocket…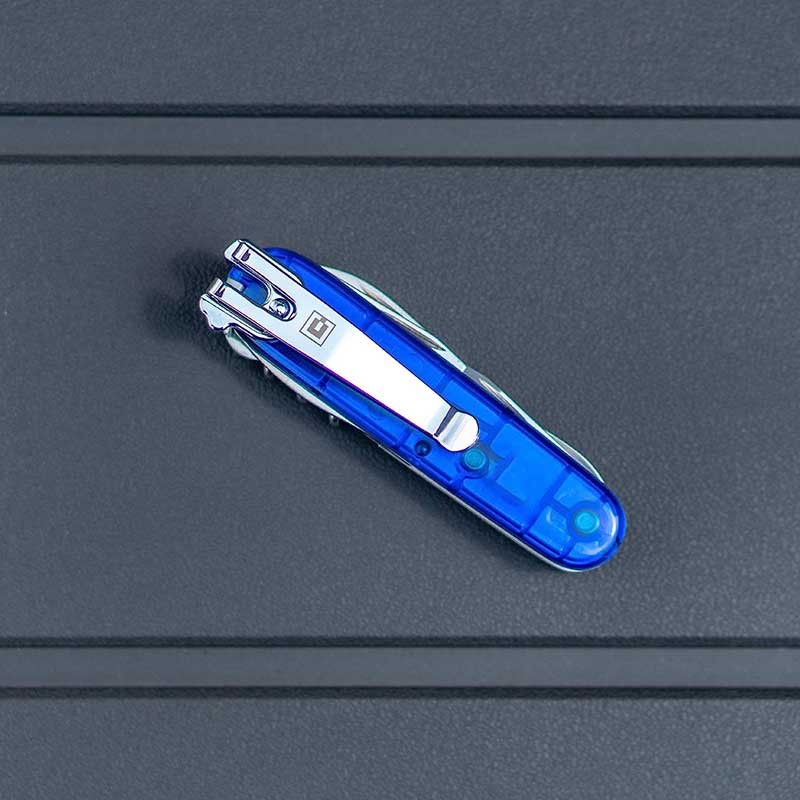 5. Make your Swiss Army knife easier to carry with this add-on deep pocket clip from SwissQlip. It's made of stainless steel and is compatible with 91mm Victorinox Swiss Army knife models. It's available in the chromed version that you see here or you can go with a black version. It screws into the keyring holder that's on the knife.
Where to buy: Amazon
Price: $19.99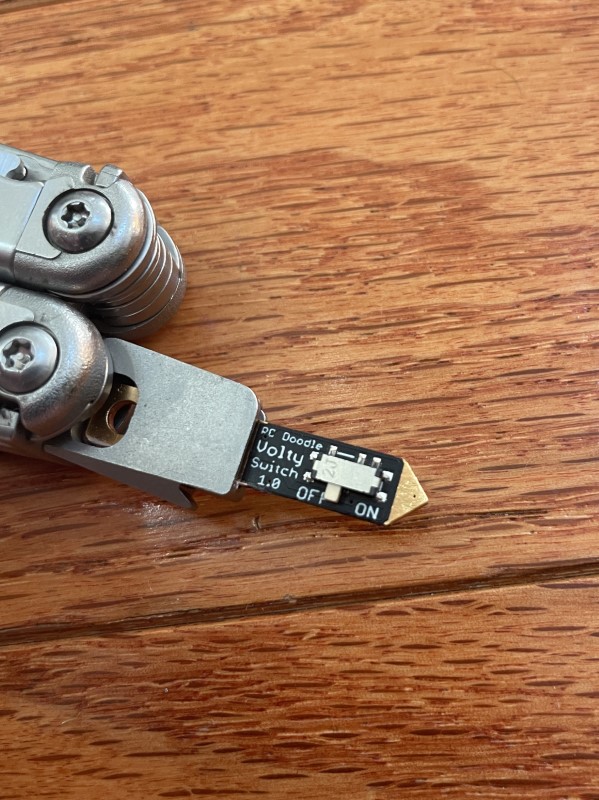 6. The PC Doodle Volty is a really cool add-on for select Leatherman multi-tools:
The Volty is a tiny multimeter that you can use to detect low voltage AC and DC voltage, continuity, temperature, non-contact EMF "spark", voltage source, and parasitic DC voltage drain detection. Read Dave's PC Doodle Volty review with all the fun details.
Where to buy: PC Doodle
Price: $42.00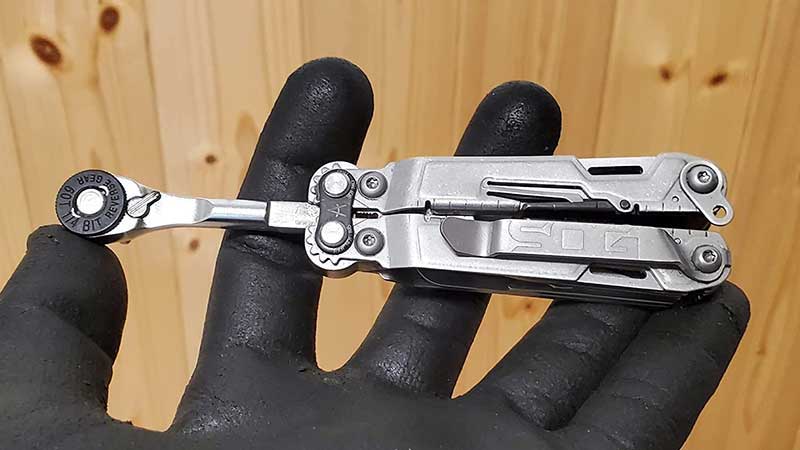 7. How about adding a mini ratchet to your Leatherman multi-tool? The 711L EDC Ratchet Wrench is a tiny add-on light-duty ratchet wrench for Leatherman multi-tools like the Leatherman Wave+, Charge, Skeletool, MUT, Surge, and Signal, that can accept proprietary flat screwdriver bits. The 711L EDC Ratchet Wrench is less than 2.5 inches long features a 1/4-inch socket and comes with 9 bits.
Where to buy: Amazon
Price: $34.99
Do you have any favorite add-ons for your existing EDC tools and gear that are unique? If so, please share in the comments below.