We use affiliate links. If you buy something through the links on this page, we may earn a commission at no cost to you. Learn more.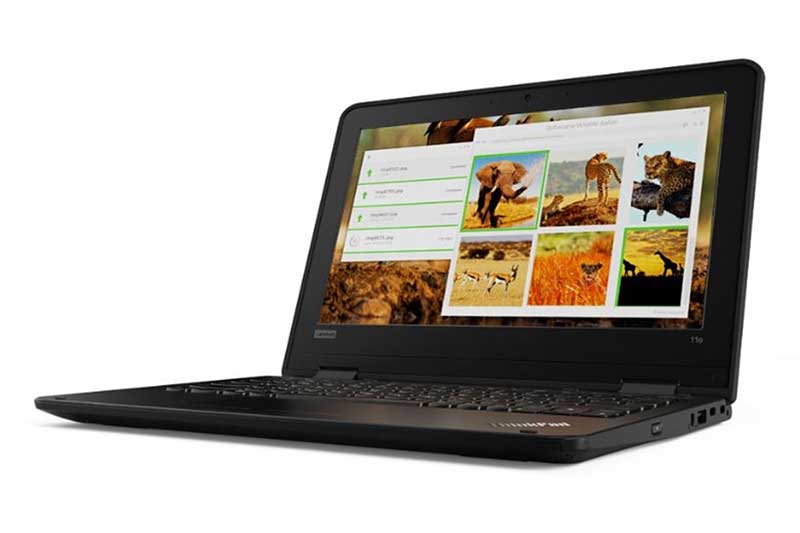 DEAL NEWS – Save big on this refurbished Lenovo ThinkPad 11e with Windows 10 Pro — a nifty laptop that's ready on the fly, now at a ridiculously low Memorial Day Sale price of only $169.99.
Laptop shopping is usually a balancing act of wants. Do you want performance? Portability? Durability? The odds are that unless you've got some unique requirements, you want a machine that can hold its own respectably in all those key categories.
That's why a deal on a workhorse laptop like this refurbished fifth-generation Lenovo ThinkPad 11e is a prime moment to add this all-around favorite model to your tech arsenal at an enticing price.
Powered by a Celeron N4100 1.1GHz processor, the ThinkPad 11e has plenty of kick to handle everyday computing tasks, from web browsing to document editing to downing all those videos and other multimedia files.
Along with full Wi-Fi and Bluetooth connectivity and Windows Pro 10, this laptop has the support to tackle your projects with relish, including 8GB of RAM, 128GB of storage space, and an ultra-sharp 11.6-inch high-resolution display to keep all your work and playtime activities moving seamlessly.
For those with butter fingers, the ThinkPad is a winner as well. Known for its durability and ruggedness, this laptop is built to handle the drop, bumps, and spills that can happen from daily wear and tear.
At only 8 lbs., it's still portable enough to travel with without feeling like you're carrying a brick around. ThinkPads are also renowned for their generously long battery life, so you can work, play, or study even longer without needing to recharge.
As a fully refurbished laptop, Lenovo promises each machine is tested and certified to look and work like you bought it off a store shelf in 2020. It undergoes functionality testing and basic cleaning and inspection.
According to an Epoka article, refurbished electronics are better for the planet. So this machine works well for environment-conscious buyers who want a reliable laptop without breaking the bank.
Regularly $229, this Lenovo ThinkPad 11e is now on sale at the special Memorial Day Sale price of only $169.99.
Prices subject to change.