We use affiliate links. If you buy something through the links on this page, we may earn a commission at no cost to you. Learn more.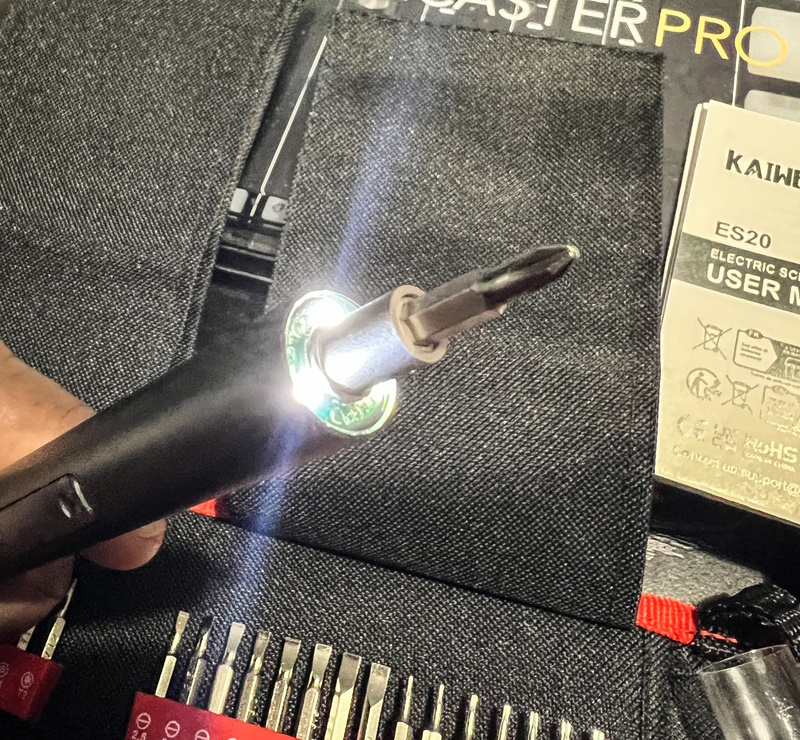 REVIEW – If you have young kids as I do, and if they are into electronic toys like mine, then you know that a large supply of batteries and a capable toolset are "par for the course". Don't you hate how tiny the screws on toys are, or, as a matter of fact, just about every gadget these days? Worse, have you ever not been able to find the right bit and as a result damaged the head of the screw so badly that you either can no longer get it out or it is no longer usable to put the pieces back together? Well, I have, and after many struggles, Kaiweets has answered my cries for help with the Kaiweets ES20 Electric Screwdriver Set.
What is it?
The Kaiweets ES20 Electric Screwdriver Set is a 137 in 1 Cordless Precision Power Screwdriver Kit.
What's in the box?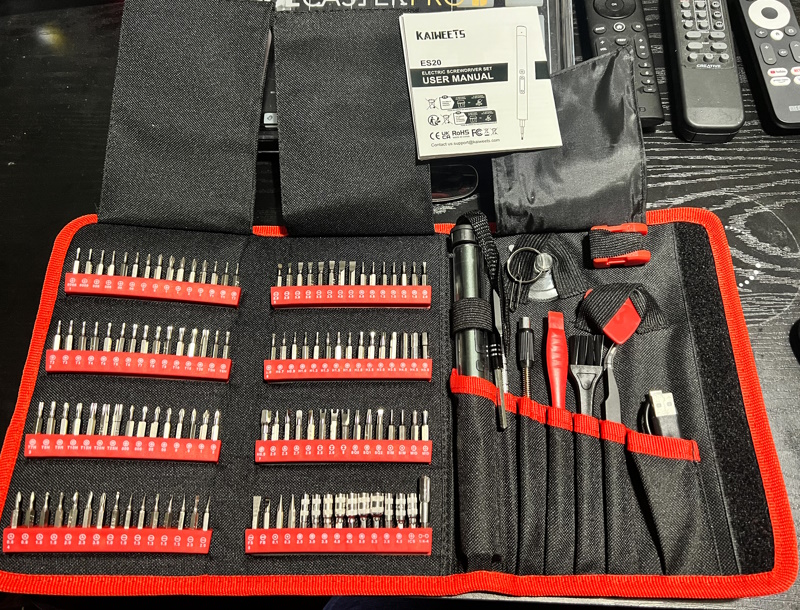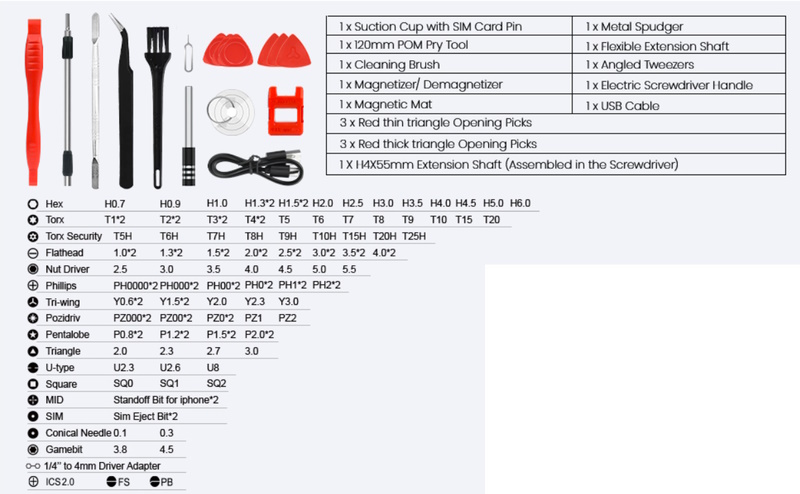 Design and features
Screwdriver set 137 in 1: This electric screwdriver set has 137 units: including 120 precision CRV silver nickel bits, 1 Suction Cup with SIM Card Pin, 1 Metal Spudger, 120mm POM Pry Tool, 1 Flexible Extension Shaft, 1 Cleaning Brush, 1 Angled Tweezer, 1 Magnetizer/ Demagnetizer, 1 Electric Screwdriver Handle, 1 Magnetic Mat, 1 USB Cable, 3 Red thin triangle Opening Picks, 3 Red thick triangle Opening Picks, 1H4X55mm Extension Shaft (Assembled in the Screwdriver).
CRV Silver Nickel Bits: Our bits are made of CRV material, CRV hardness range is 50-55 HRC, and every bit is engraved with its type on the surface so you can quickly find the bit you want.
High Speed & Torque Adjustment: This electric cordless screwdriver has a speed of up to 200rpm (no-load speed) and adjustable torque (0.15-0.35N.m) for different needs. Combining the forward and reverse buttons of the electric screwdriver allows you to quickly tighten or loosen different types of screws.
Wide variety of use: The portable and precise electric screwdriver tool is suitable for any professionals and amateurs to use, suitable for repairing PC, laptops, game consoles, watches, toys, glasses, etc.
Easy to use: This screwdriver set has a magnetic screwdriver bit which is easy to assemble between the screwdriver bit and the handle. The frosted screwdriver handle is easier to control when using. The buttons are all independent, and you only need to press or hold the button to work.


The Kaiweets ES20 Electric Screwdriver Set consists of the main electric cordless handle, lots of various types of bits, and some accessories. The main handle has 2 buttons, one for forward and reverse and the other for the LED light and torque adjustment. The bit holder is on one end and there is the USB-C charging port on the other end.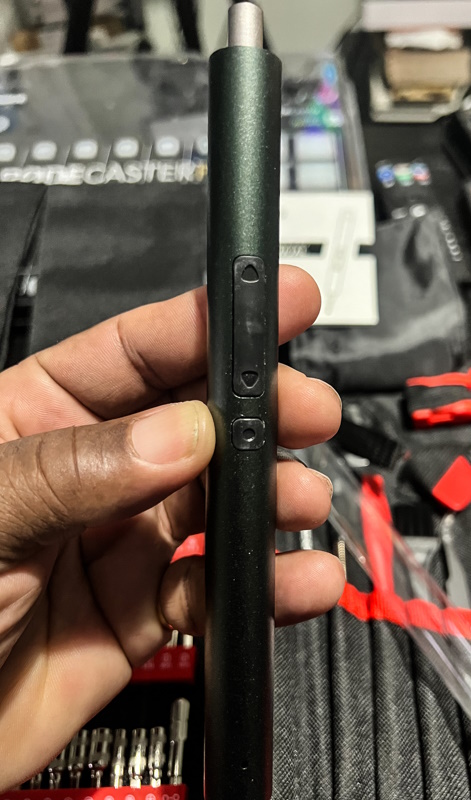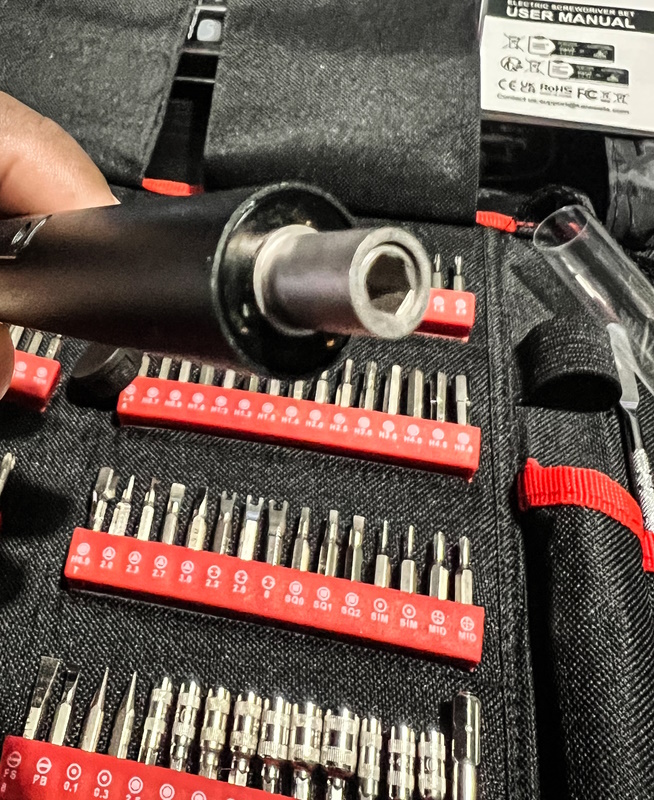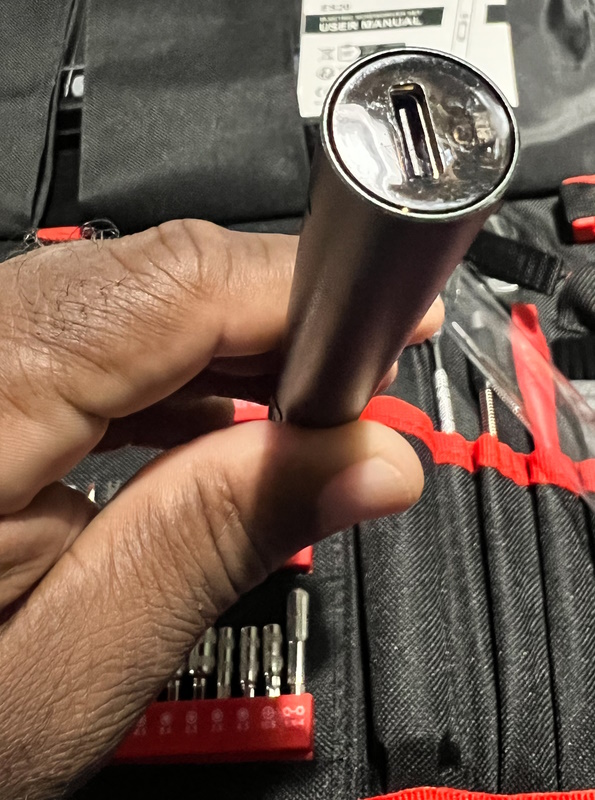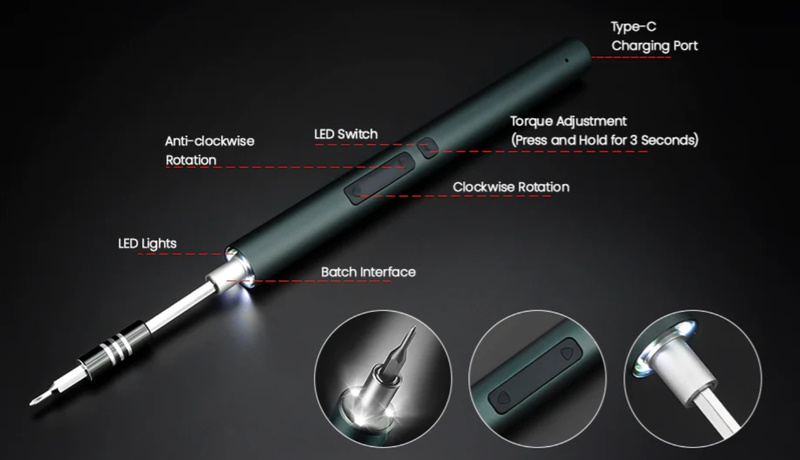 Performance
Of course, the first thing that I needed to do was to charge the Kaiweets ES20 Electric Screwdriver Set.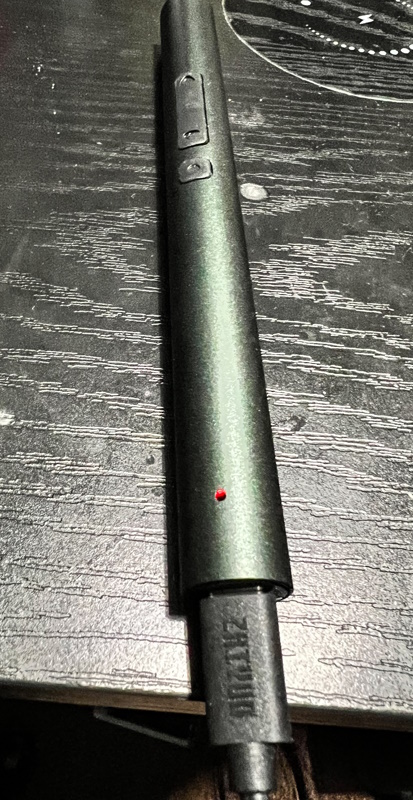 Once the handle is charged, I had the option to try out various bits, extensions, and other accessories.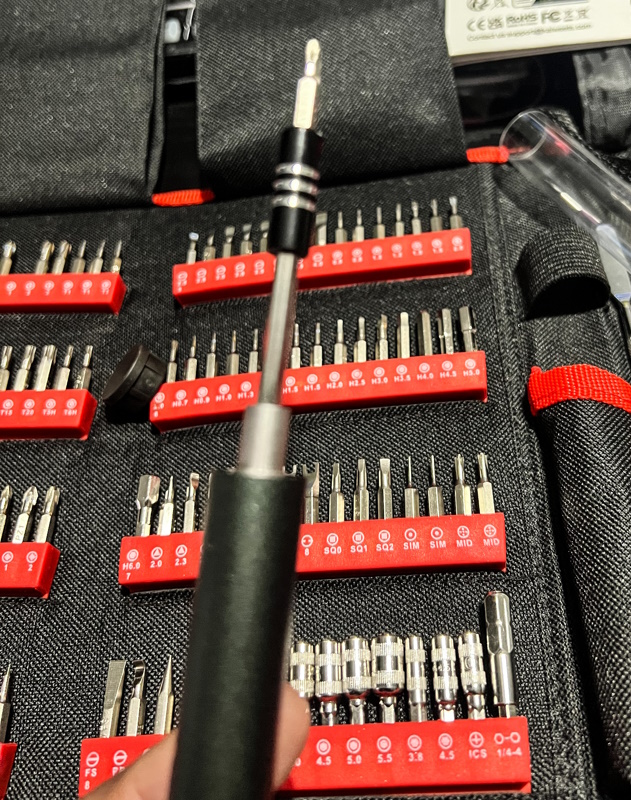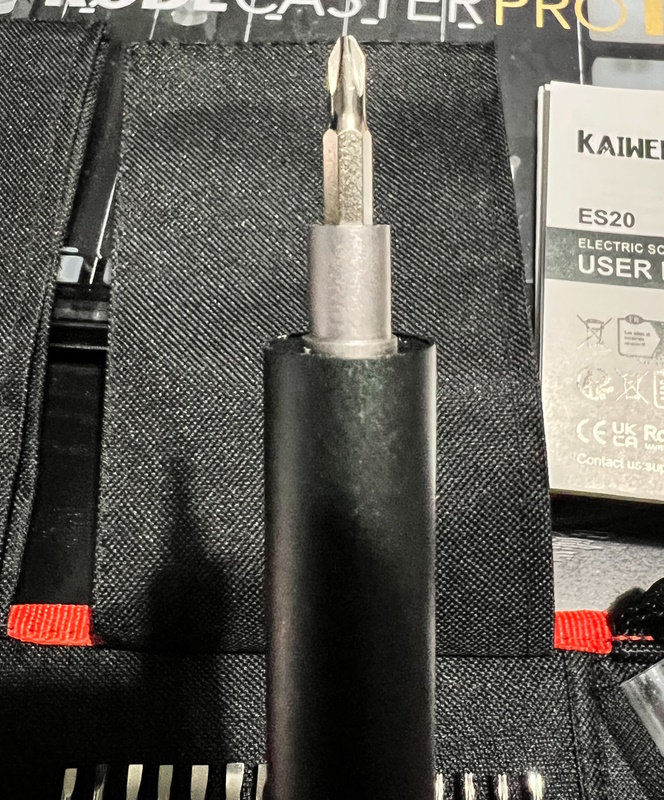 I especially like the LED light that really helps me to see those tiny screws.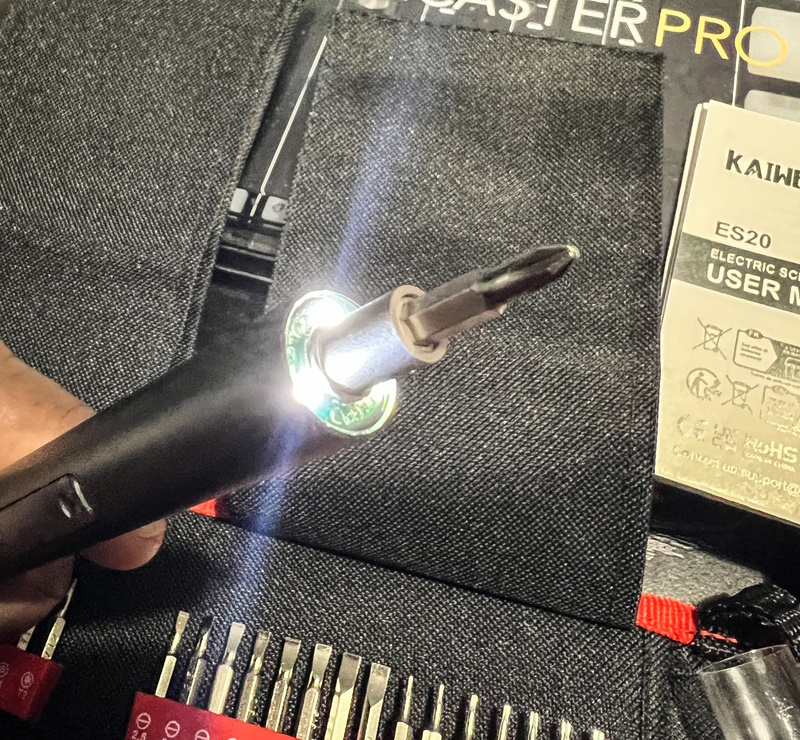 Here is a short video of the Kaiweets ES20 Electric Screwdriver Set coming to the rescue:
Overall, this ai a great toolkit and it is well-built and versatile enough to last for years. The variety of bits makes it a go-to choice for many uses.
What I like
It charges quickly
The variety of bits
The ease of use
The light on the top to see tine screws
It performs well
What I'd change
Final thoughts
The Kaiweets ES20 Electric Screwdriver Set is a great addition to any tool collection and has already saved me several times when my panicked kids rushed into my office hysterically saying that their device is out of batteries. The entire set is well-built and delivers on everything it is supposed to. Well done!!
Price: $42.99
Where to buy: Kaiweets website ( Save 15% OFF with code: Julie15 ), Amazon
Source: The sample of this product was provided by Kaiweets.