We use affiliate links. If you buy something through the links on this page, we may earn a commission at no cost to you. Learn more.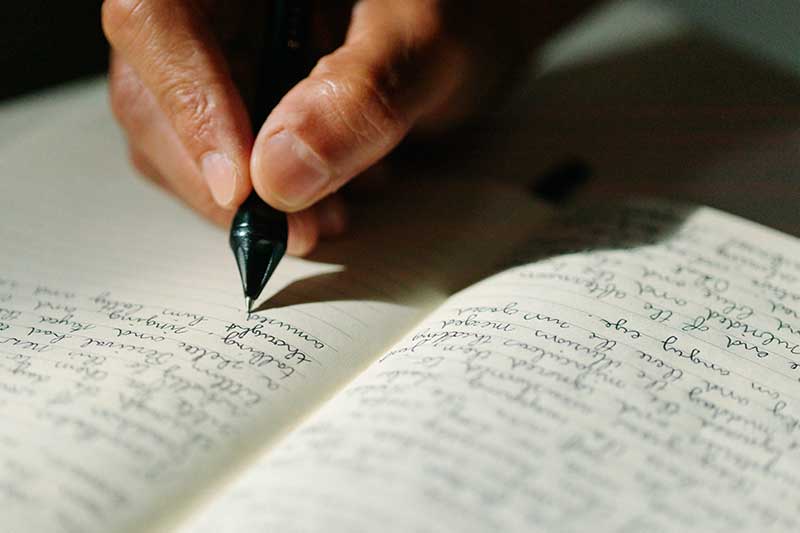 (see update below)
CROWDFUNDING NEWS – I love analog tools for journaling and note-taking. I use a paper notebook and a pen every day to keep track of my daily tasks and for recording ideas and memories. For me, the downside to keeping notes on paper is that I can't easily search for specific entries or share them after the fact. That's where digital pens are great tools that can give paper notes digital superpowers. But, until now, most digital pens require that you use them with special notebooks and paper which can be expensive. Introducing the Nuwa Pen!
What is it?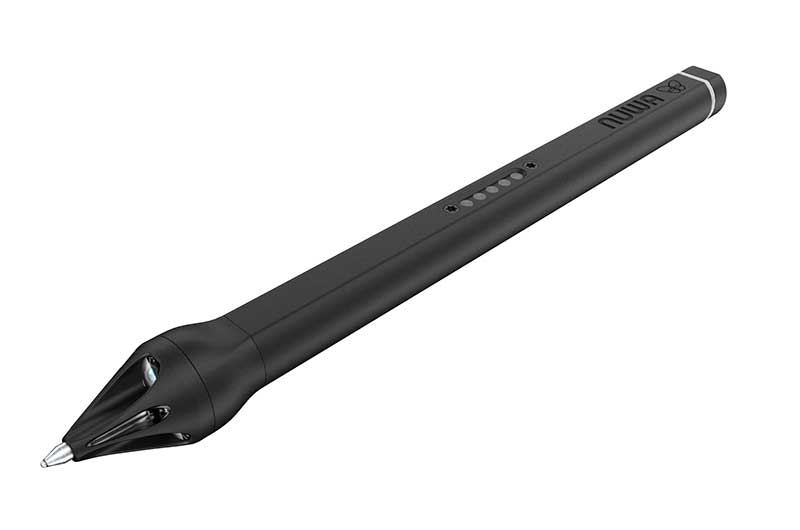 The Nuwa Pen is a specially designed digital ballpoint pen that uses AI and motion sensors to digitize every stroke a user writes or doodles on any piece of paper.
Why do I like it?
I like the Nuwa Pen because you don't have to use it with special paper and notebooks. That means that you can use it with your favorite notebook whether that's a Moleskine, Leuchtturm, Hobonichi Weeks, or a Travelers Notebook like the one that I'm currently using.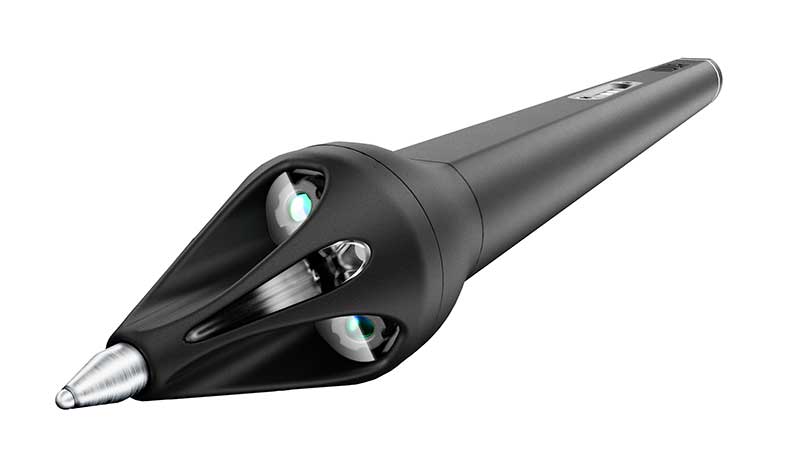 Unlike other digital pens, the Nuwa Pen. has a built-in camera system at the writing tip that has not just one, but 3 cameras and a pressure sensor that can detect over 4,000 pressure levels. It can also write for up to 2 hours on a short 15-minute charge cycle in its special charging case.
The pen powers up as soon as you put pen to paper and then turns off when you stop writing. Everything you write or draw syncs via Bluetooth to the Nuwa app on your phone and from there you can sort, search, and your notes.
Where can I find more info?
The Nuwa Pen campaign ends on 06/07/23 and they have more than met their funding goal of $10,817. You can pre-order a Nuwa Pen starting at $194.00. After the Nuwa Pen campaign ends, rewards are estimated to start shipping in March of 2024. Visit their Kickstarter page for all the details and visit their company page at www.nuwapen.com.
Update 5/22/23
A loyal reader emailed me tonight to share a link to an article on Tech Crunch that provides some extra info about the Nuwa Pen that people need to know before considering pledging for this digital pen. Apparently Nuwa does not currently have a prototype that can do all the things shown in the Kickstarter video. Maybe this is why the pens won't ship to backers until March of next year… For more info check out the article: https://techcrunch.com/2023/05/19/nuwa-pen/