We use affiliate links. If you buy something through the links on this page, we may earn a commission at no cost to you. Learn more.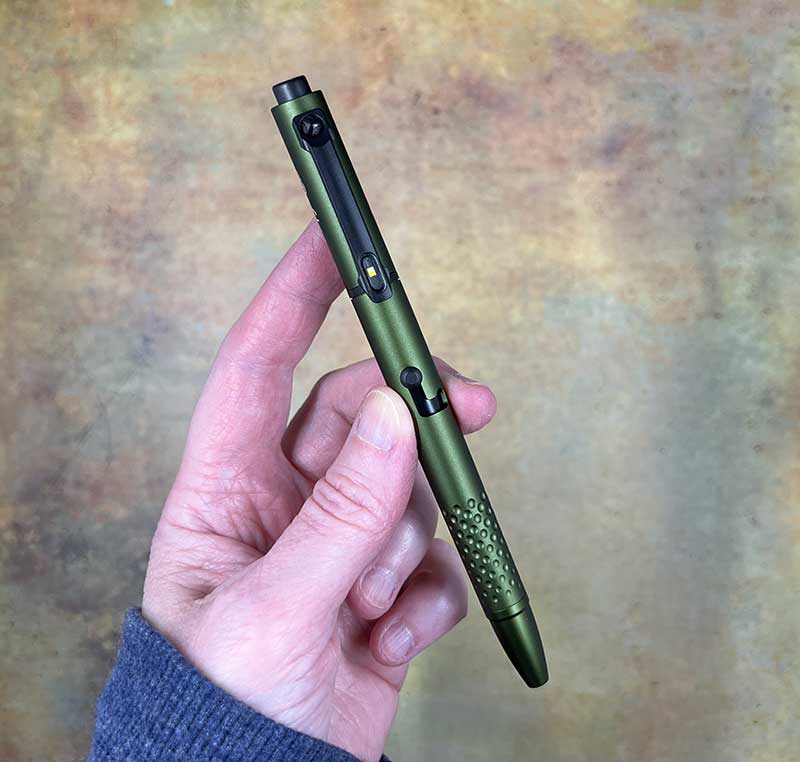 REVIEW – Olight is a company known for its quality flashlights and other EDC gear. In 2021 I reviewed their Open Pro EDC penlight which I really liked and now they are back with a new version. The Olight O'Pen Glow. Let's check it out.
What is it?
The Olight O'Pen Glow is an EDC pen with a built-in flashlight, laser pointer, and even a writing tip light.
What's in the box?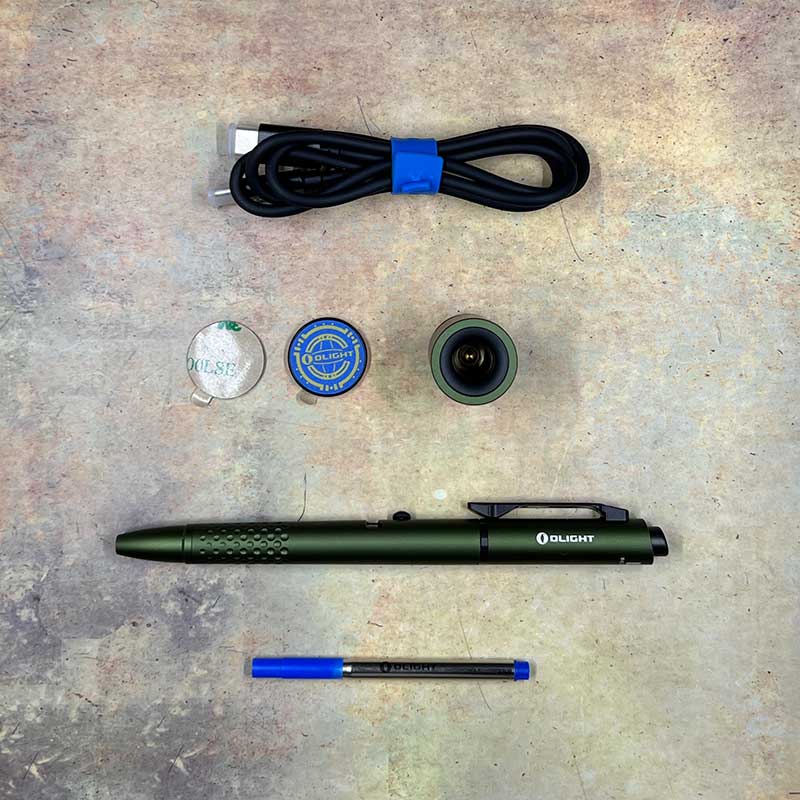 Olight O'Pen Glow Rechargeable Penlight
Charger base
USB-C cable
Magnetic clamp
Replacement ink cartridge
User manual
Hardware specifications
Beam Distance: 46 ft(14 m)
Max Performance: 120 lumens
Charge Type: USB Charging Cable(C-C)
Compatible Batteries: 3.7V 110mAh/407mWh Rechargeable Lithium Polymer Battery (Built-In)
Light Source: High Performance White LED (5700K); Pen Tip Light High Performance White LED (4000K)
Brightness levels: High 120~60 lumens – 14 + 21 minutes
Med: 60 lumens – 45 minutes
Low: 20 lumens – 110 minutes
Moon: 5 lumens – 5 hours
Pen tip: 0.2 lumens – 2.5 hours
Strobe, SOS, Beacon: No
Weight: 1.34oz/38g (Including Battery and Refill)
Length: 6.1in/155mm (Tip Retracted)
Body Diameter: 0.5 in (12.7 mm)
Design and features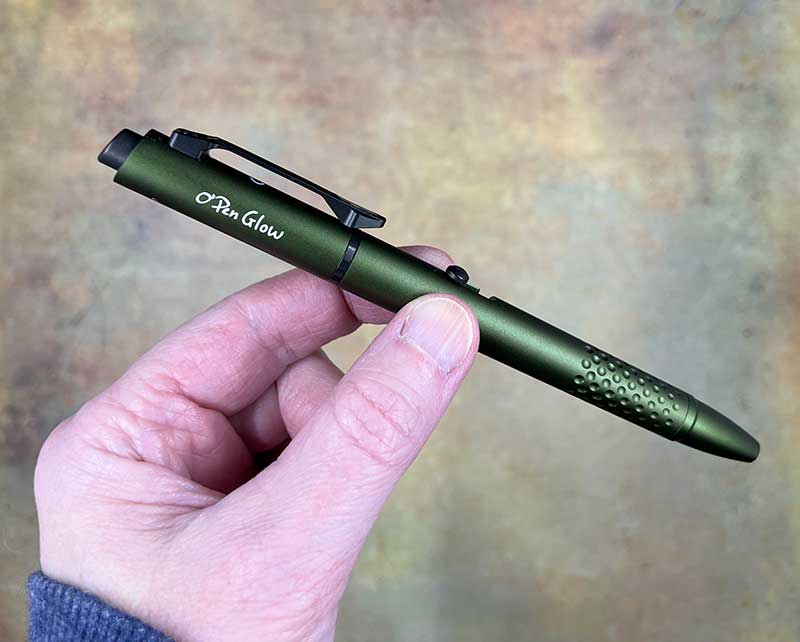 At first glance, the Olight O'Pen Glow doesn't look significantly different than the previous Olight O'Pen Pro from my previous review. It has an anodized aluminum body and is available in several colors including the OD green version that was sent to me.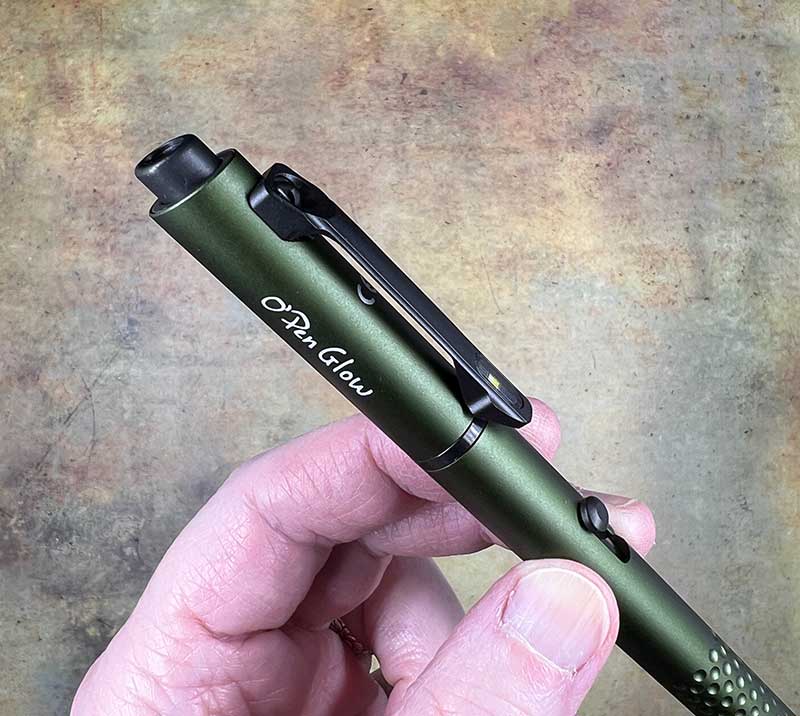 The Olight O'Pen Glow has a bolt-action mechanism, a strong pocket clip, and a click-top button.
This new version of the O'Pen features a new charging method. Instead of unscrewing the top of the pen to plug in a USB cable, there's a small wireless charger included in the package.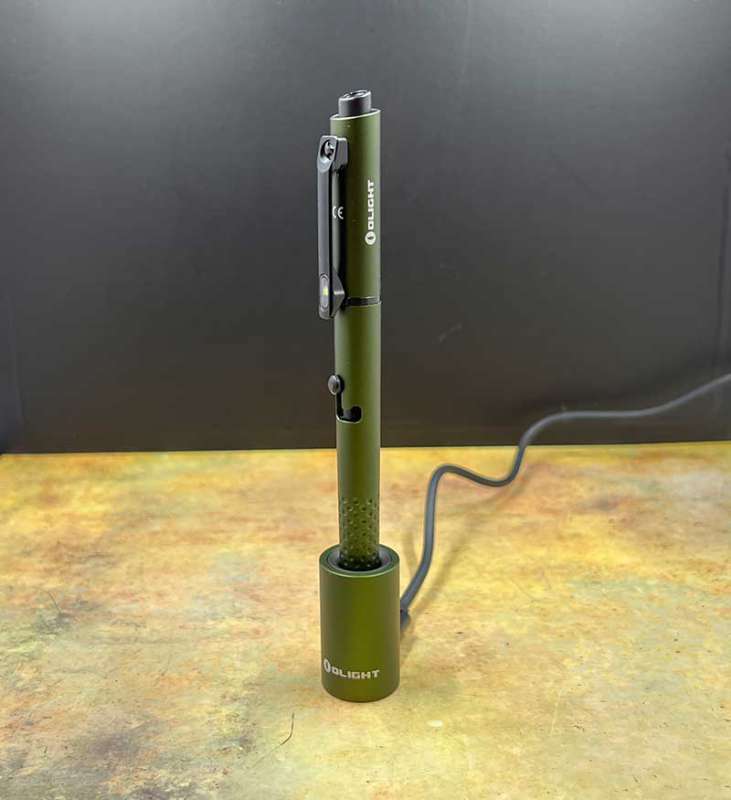 This charger even doubles as a pen stand.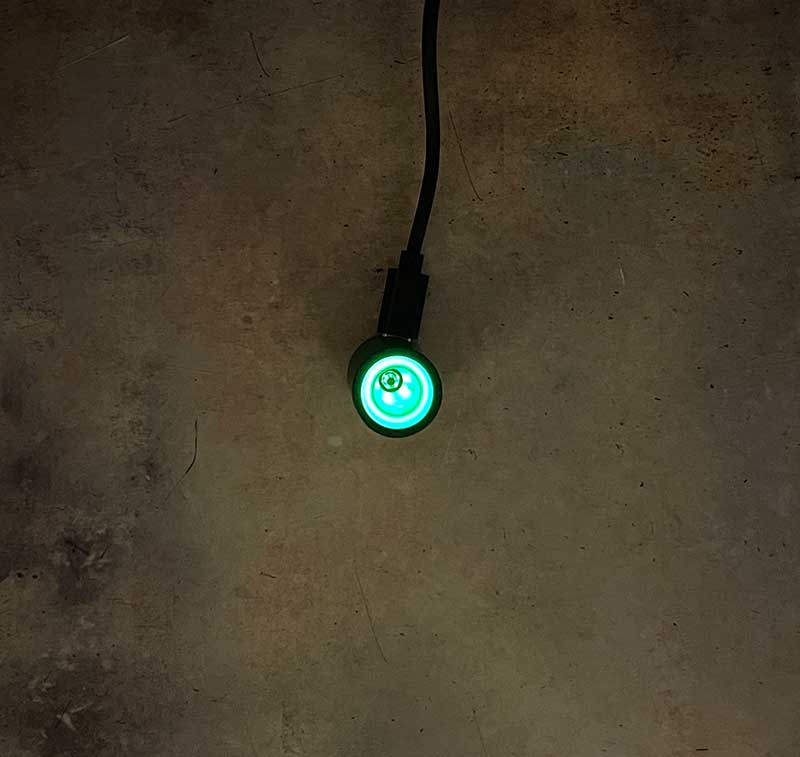 When you plug in the charger with the included USB-C to USB-C cable, the interior of the charger glows green.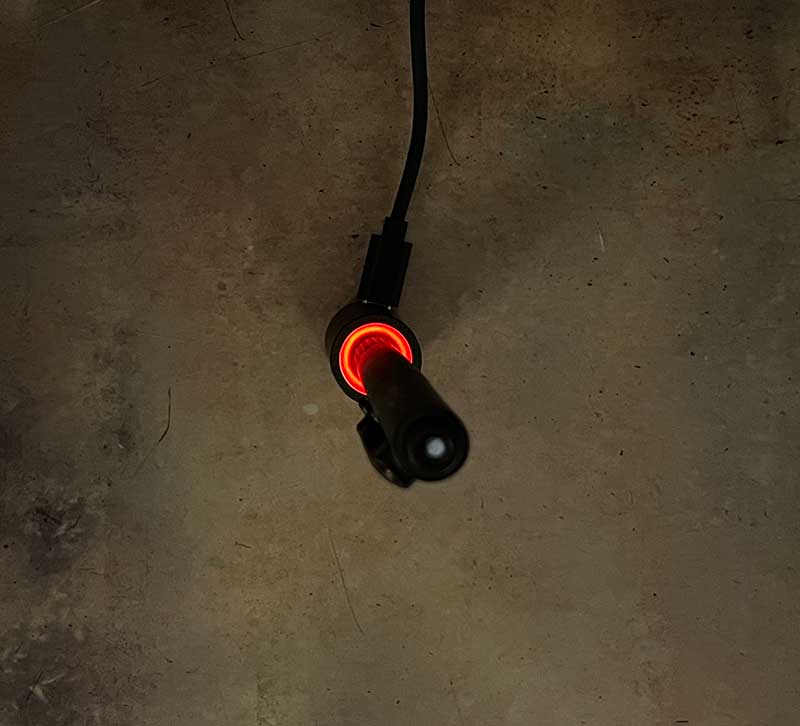 But when you insert the pen into the charger, it will glow red while charging. How the heck does it charge the pen?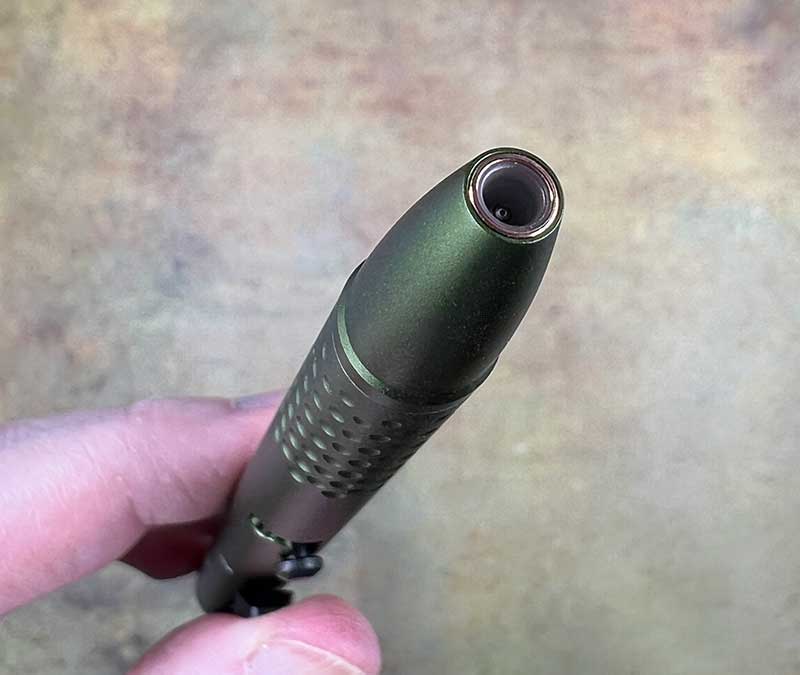 The tip of the pen has some magic powers. If you look closely, there's a copper-colored ring around the ink tip opening. That's an electrical contact. But that's not the only cool feature of the pen tip…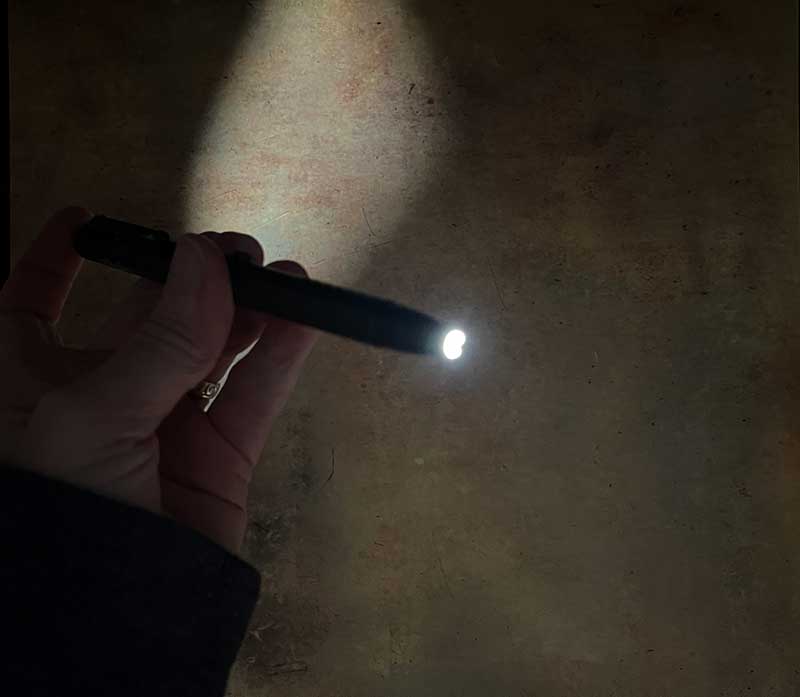 It can also light up!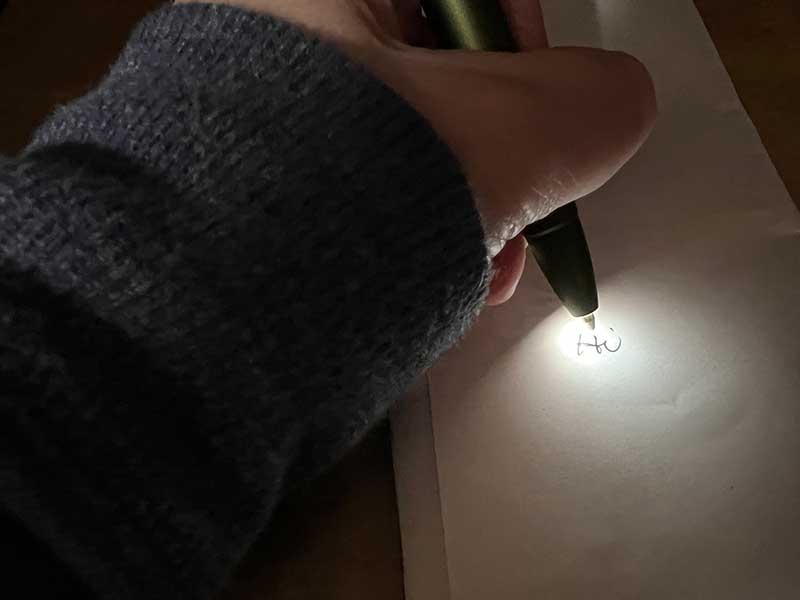 This light allows you to write in the dark. Cool right! The only thing that I think would be even better is if the pen tip light were red instead of white. Then you could use the Olight O'Pen Glow to write in the dark without wrecking your night vision. Maybe that will be a feature for the next version 🙂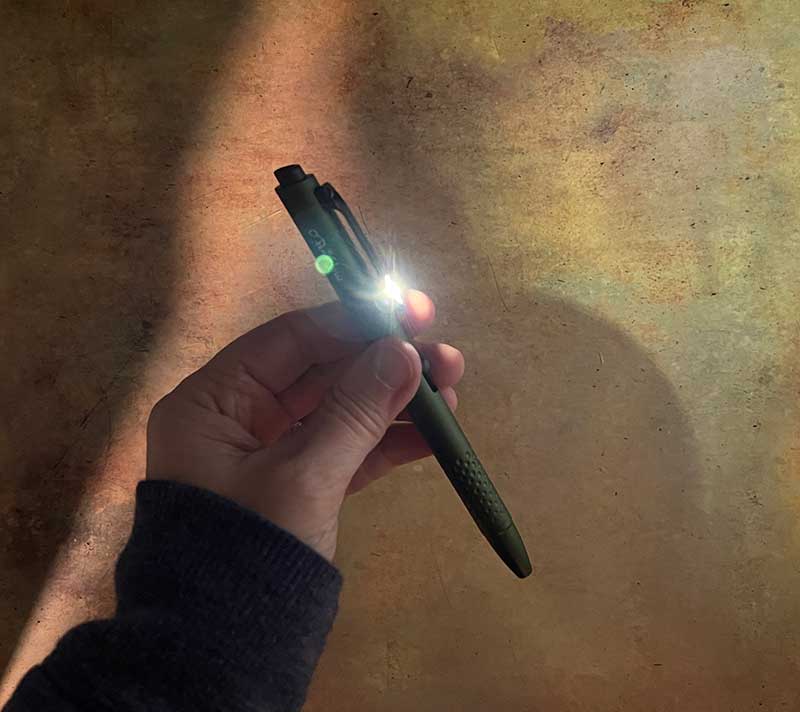 Like the previous version of the O'Pen, this one has a brighter flashlight built into the pocket clip.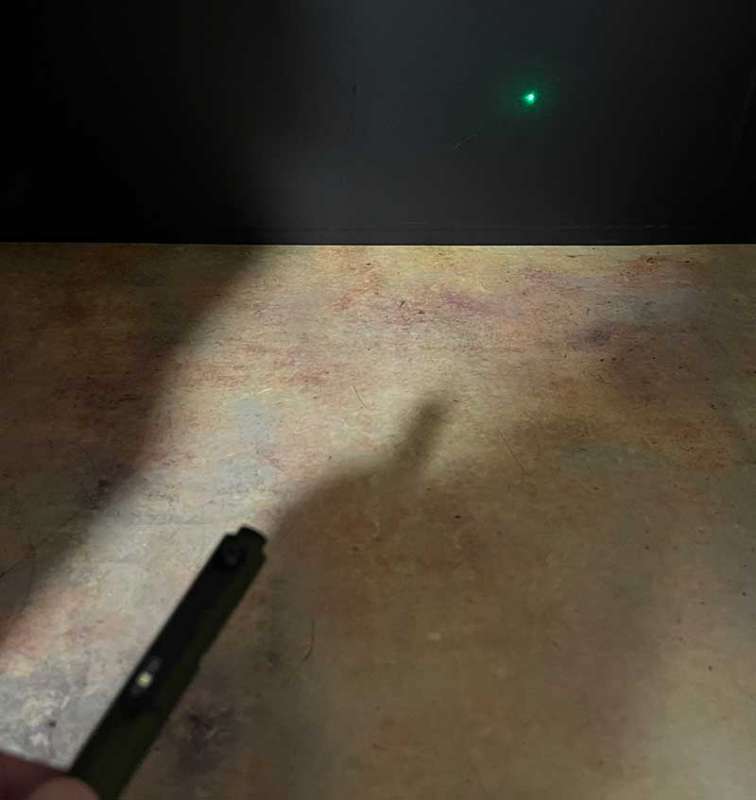 And there's a green laser built into the top of the pen.
Using all these features does require that you memorize the controls. It's not difficult though.
Clicking the top button when the pen tip is not extended will toggle the pocket clip light into low mode

Double-clicking the top button will switch to high mode
Holding the top button will cycle through moonlight, low, medium, and high modes

Clicking the top button when the pen tip is extended will toggle the pen tip light
Pressing up on the bolt when the tip is not extended for 1 sec will turn on the green laser and pressing again will turn it off
What I like
Built-in flashlight, pen tip light, and laser
The new charger is cool
Extra refill is included
What I'd change
Change the pen tip light to a red LED to protect night vision
Who should buy this?
People who like EDC gear and pens and who do not need a super high-powered flashlight will appreciate the Olight O'Pen Glow.
Final thoughts
Olight has done it again with the O'Pen Glow pen. This is a really nice EDC pen with features that are actually useful. This product makes me continue to enjoy and recommend Olight's quality gear.
Price: $79.99 (Save up to 40% off during their sale that starts 5/16/23 8PM EST – 5/18/23 12PM EST)
Where to buy: Olightstore
Source: The sample for this review was provided by Olight.