We use affiliate links. If you buy something through the links on this page, we may earn a commission at no cost to you. Learn more.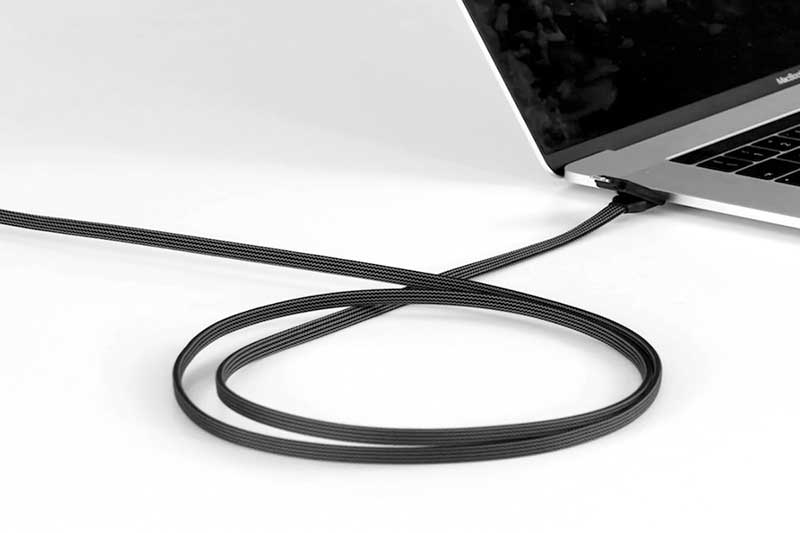 NEWS – TL;DR: Low battery is a thing of the past with this 100-watt, 5-foot charging cable, on sale for just $21.99.
With smart devices, the more-is-better mantra has undoubtedly made lives easier for everyone. As a result, smartphones, tablets, and laptops are more commonplace today than at any other point in history. According to Pew Research, 85% of Americans in 2021 owned a smartphone.
For the many benefits that accompany mobile technology, the devices are only helpful when sufficiently powered. With an InCharge® X Max 6-in-1 charging cable, you can rest assured knowing you'll always have a powerful charging source whenever needed — and it's only $21.99!
This device offers ultra-fast charging via a 100-watt cable with five feet of mobility. InCharge X Max uses a 6-in-1 connector designed to power all of your devices. It offers USB to Lightning, USB to USB-C, USB to Micro-USB, USB-C to USB-C, USB-C to Lightning, and USB-C to Micro-USB options.
Most of us have likely dealt with the frustration of having a power source fall victim to poorly constructed cables. That's not a worry with InCharge X Max. The cable is covered in Aramid fiber, which increases thermal, chemical, and bending resistance. Braided copper wires, TPU cable guards, and nylon reinforcement further bolster it.
Data transfer is also supported with speeds ranging from 480Mbps/60MBps. Power transfer support allows you to charge a device while using another (available when using a USB-C phone as input).
"Works as advertised. I don't need so many cables when traveling. Works for all my devices, iPhone, MacBook, and iPad," writes verified buyer Barry Johansen.
Our devices are important to us, but they're helpful when they have a full charge. InCharge X Max gives you a durable and reliable cord to always keep your devices powered.
Get your InCharge charging cable now while it's available for the low price of $21.99 (reg. $39).
Prices subject to change.