We use affiliate links. If you buy something through the links on this page, we may earn a commission at no cost to you. Learn more.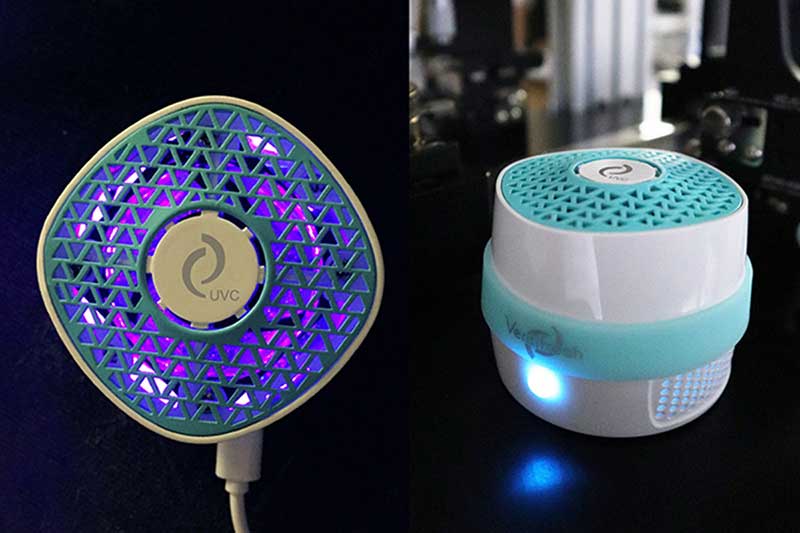 NEWS – Whether it's your pet doing their morning business or the trash you forgot to take out, sometimes bad smells just happen. You could bust out the trusty air freshener, but that just covers up the problem, and it might even make your air quality worse. Instead, you could try an air purifier and stop the stink before it ever gets to you. The VentiFresh Eco Plus was funded over 388% on Indiegogo, and now you can get it for only $58.99 (reg. $84). 
A NASA-inspired air purifier that's out of this world
This super small air freshener uses technology inspired by NASA's photocatalyst technology to get rid of bad scents and fight against germs. This air purifier's UV catalyst core doesn't just mask or capture odors. It actually helps them decompose through natural photosynthesis. That's why you never have to refill or empty the VentiFresh. There's no gross air filter to clean, just clean air to breathe. 
The only attachment you have to think about is the optional gel pad you can use to install the VentiFresh Plus almost anywhere. Stick it to the wall next to your cat's litter box to help fight the funk. That's what one verified buyer did: "I thought this was going to be a throwaway gimmick, but I am totally amazed by how well it keeps the odors around the cat litter box fresh smelling."
Stick it in your fridge to help keep your food fresh. Put one in the closet next to the shoe rack to kick foot funk to the curb. A day of golf doesn't have to mean funky golf shoes anymore. You could even keep it next to your computer for a breath of fresh air at work. 
All the VentiFresh needs is a power source you can plug the included Micro USB cable into. Plug into a wall or connect it to a portable power bank if you want clean air you can carry it around. That might be especially useful as allergy season kicks off this spring. 
Save on an air purifier you can use almost anywhere
Take a deep breath of clean air. Get the VentiFresh ECO Plus on sale for just $58.99 (reg. $84). No coupon needed. 
Prices subject to change.