We use affiliate links. If you buy something through the links on this page, we may earn a commission at no cost to you. Learn more.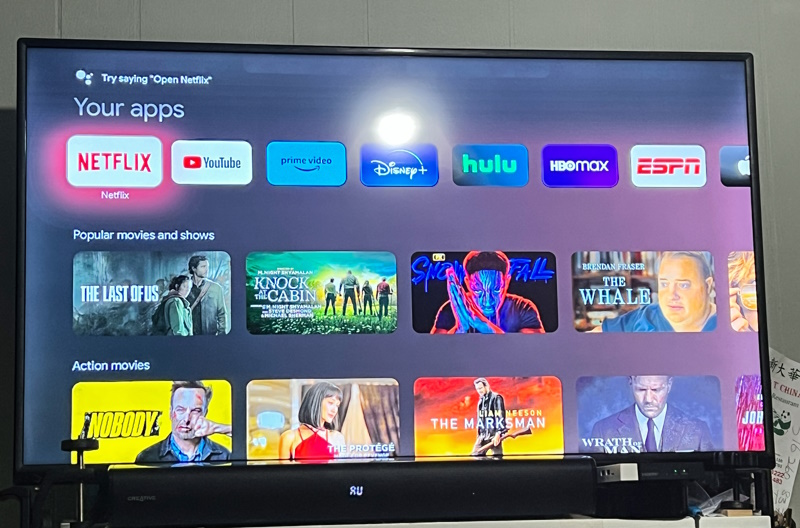 REVIEW – I have a very busy schedule and I get up at 4 am for work every weekday. This type of schedule does not allow me much time to watch Tv during the week. On the weekends, I like to watch my favorite shows along with a couple of movies that I have never seen before. I have subscriptions for the usual popular platforms, like Netflix, Disney +, and Amazon, but I really enjoy the movies offered by the Google platform. I used to have a TV box that included that app, but it stopped working and I never got around to replacing it. I was extremely happy when I got the opportunity to review this MECOOL KM7 PLUS Google TV Box that offers many viewing options including the Google platform.
What is it?
The MECOOL KM7 PLUS is a 4K streaming set-top box that features AV1 video codec in HDR and runs on Android 11.0. It includes the  GTV Google TV system as well as additional apps and content like  Netflix, YouTube, Prime Video, Disney Plus, etc.
What's in the box?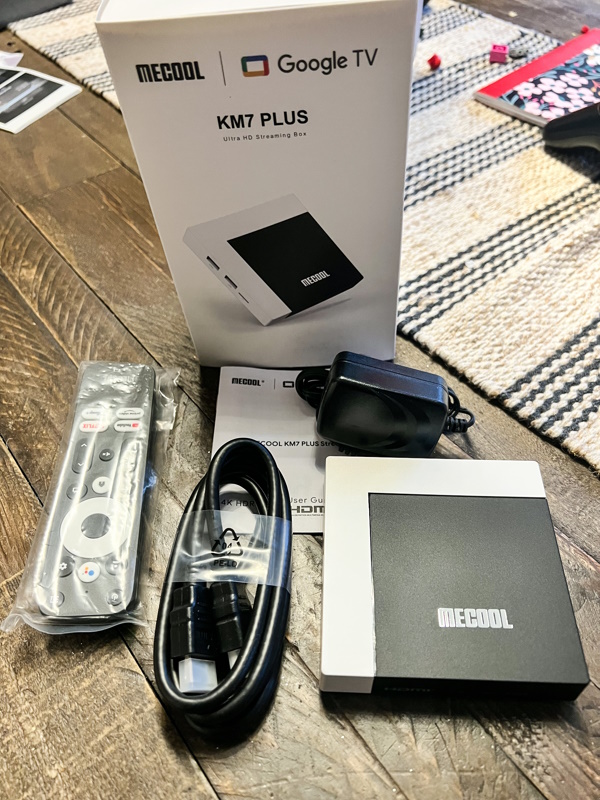 1 x MECOOL KM7 PLUS TV Box
1 x Remote Control
1 x AC Power Adapter
1 x HDMI Cable
1 x User Manual
Hardware specs
Google TV built on Android TV 11
4K HDR & HDR+
Amlogic S905Y4 Processor
16GB EMMC internal storage
2GB DDR4 RAM Memory
WiFi 2.4 & 5 GHz
Standard Ethernet Port
2 USB ports
microSD slot
Digital Optical port
3.5mm AV port
HDMI out port
12.0V power adapter
Bluetooth 5.0
AV1 Codec Support
Chromecast Built-in
Google Assistant
Netflix 4K Certified
Prime Video Certified
Dolby ATMOS
Design and features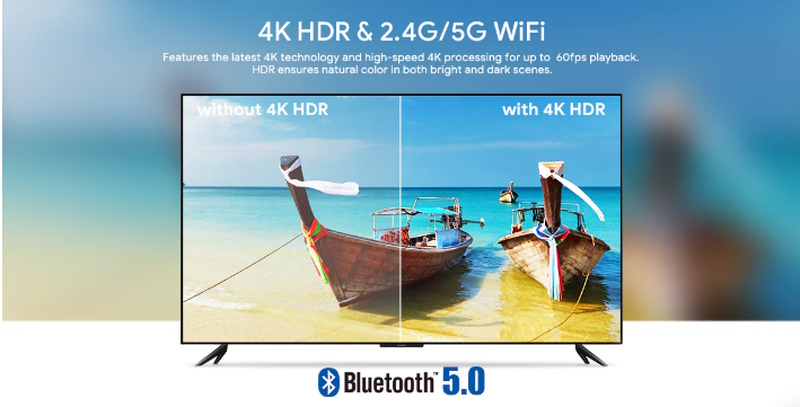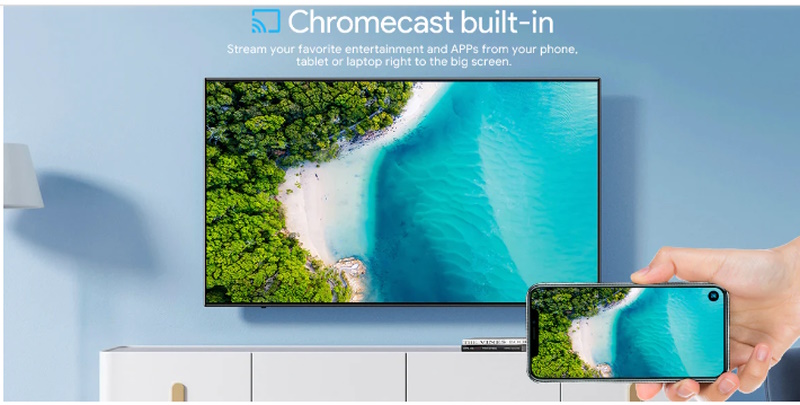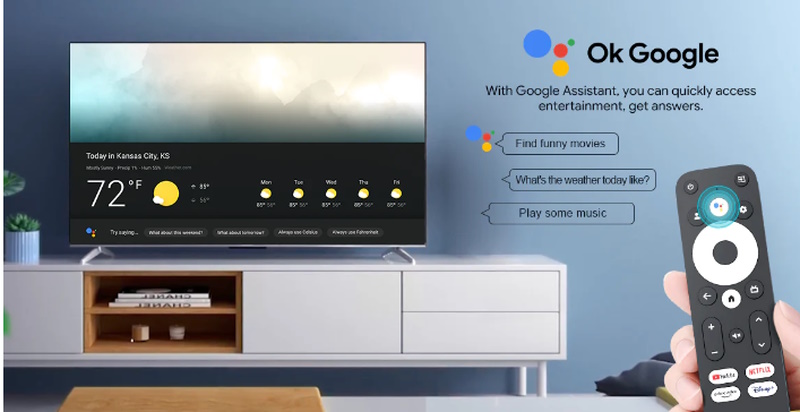 Netflix & Prime Video pre-certified
Android 11.0 Google TV system
Google Assistant and Chromecast Built-in
2GB DDR4 +16GB EMMC
Amlogic S905Y4 Quad-Core processor
Support thousands of Apps for the big screen with Google Play Store
Lots of content and entertainment, such as YouTube, Disney Plus, etc., built-in
The MECOOL KM7 PLUS Google TV Box is a small compact plastic box with status indicator LEDs on the front, connectivity ports on the back, and media ports on one side. There is also a full-featured remote control. Rear ports: Optical, AV, HDMI, Ethernet, AC; Side ports: 2 x USB-A, micro SD Card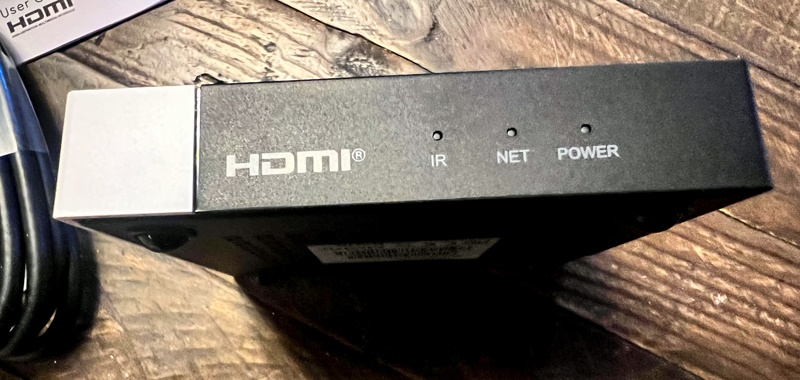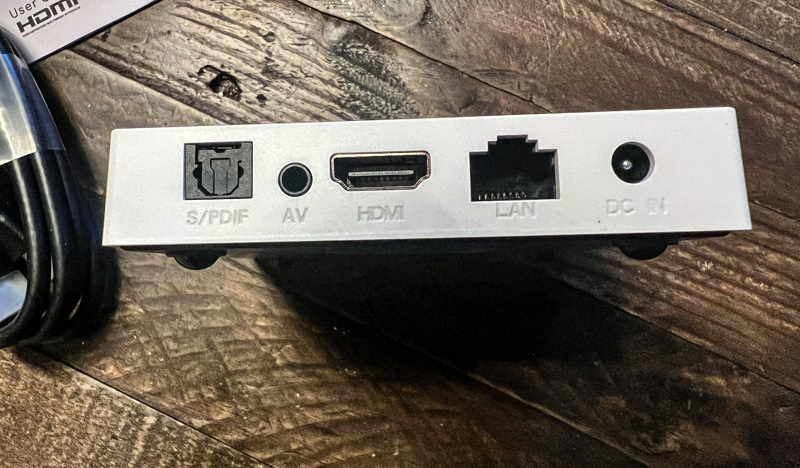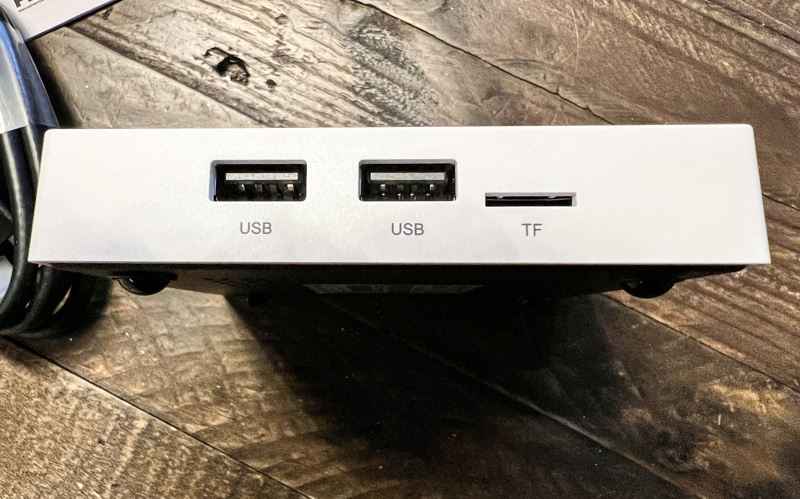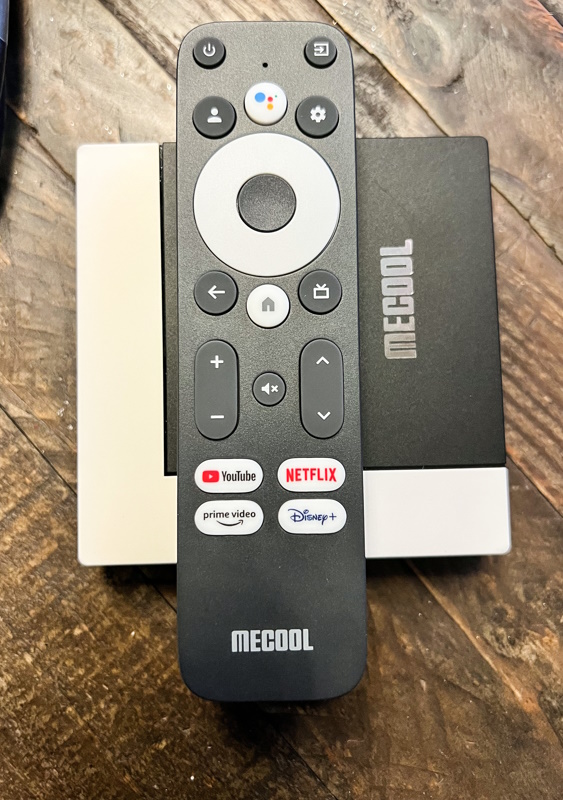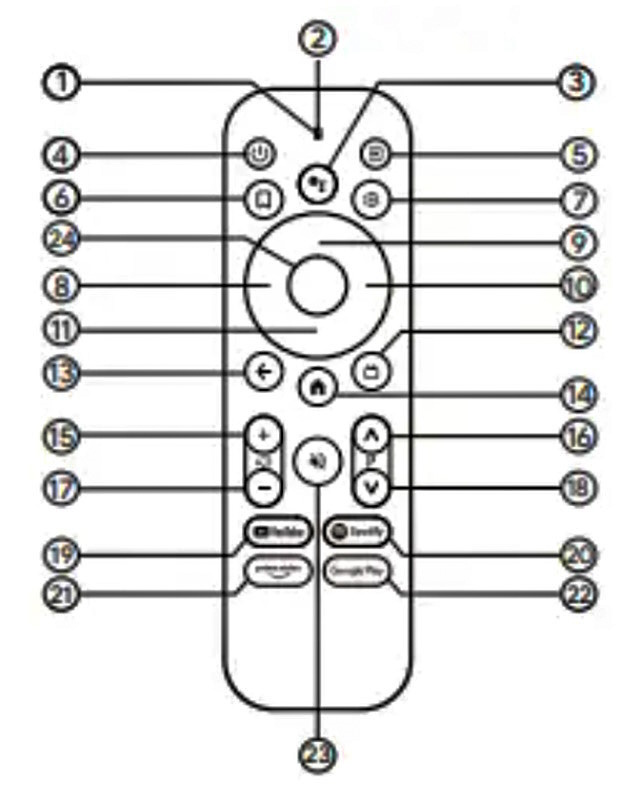 1. Microphone
2. Indicator Light
3. Voice Control
4. Power On / Off
5. TV Input Switch
6. Bookmark
7. Settings
8. Navigate to the Left
9. Navigate to Up
10. Navigate to Right
11. Navigate to Down
12. Live TV
13. Return
14. Shortcut Key to the Home Page
15. Volume Up
16. PAGE+
17. Volume Down
18. PAGE –
19. Quick one-click access to YouTube
20. Quick one-click access to Spotify
21. Quick one-click access to Prime Video
22. Quick one-click access to Google Play
23. Mute
24. Press to Confirm
Setup
The physical setup/connectivity is quite easy. Simply plug into AC power, and connect via HDMI to your TV for video and to your network wirelessly or with the use of an ethernet cable.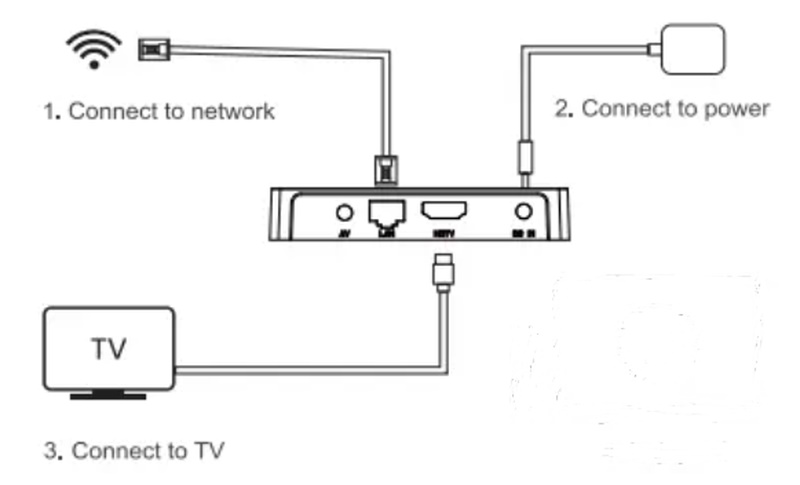 Once the Google TV box starts then the rest of the setup is onscreen. It involves connecting the remote, connecting to the network if you are using a wireless connection, agreeing to some policies, and choosing initial apps/subscriptions and you are good to go. The following are a few snapshots from the TV showing the process: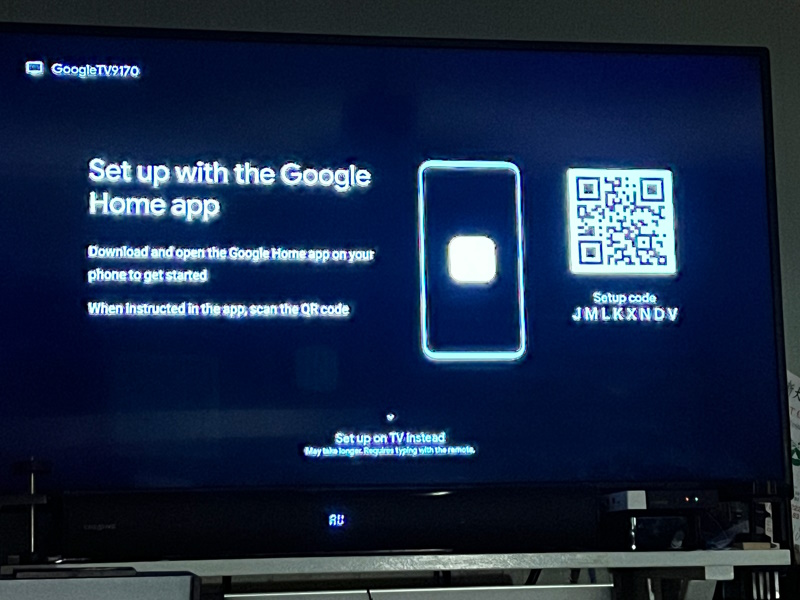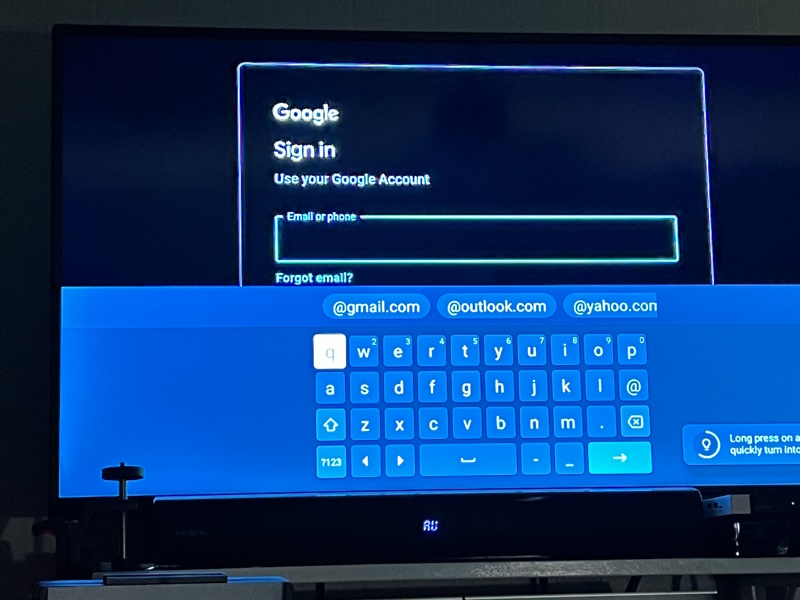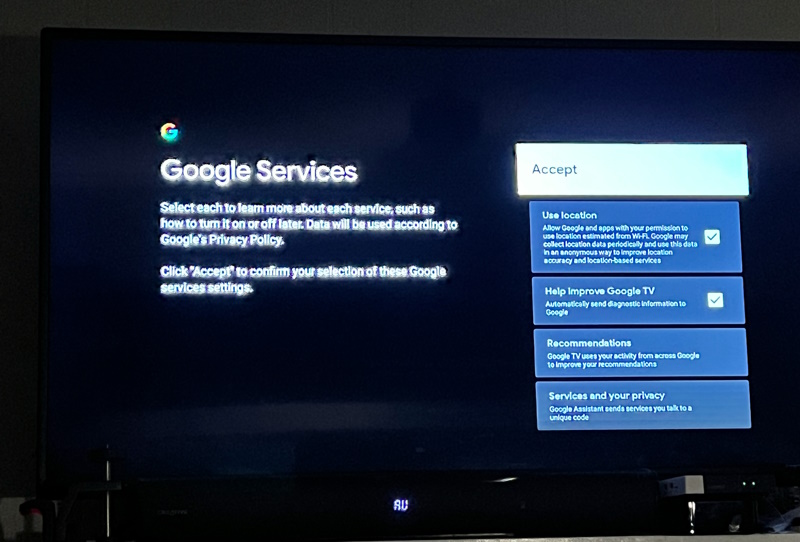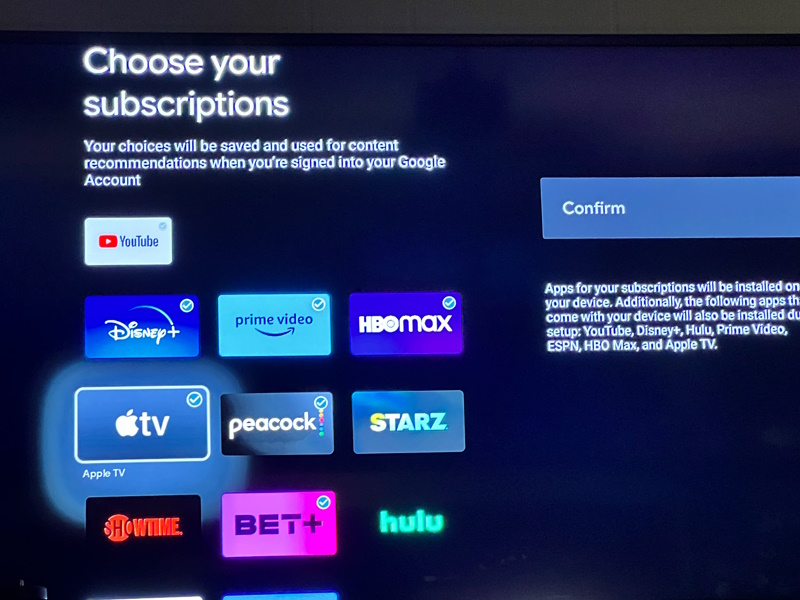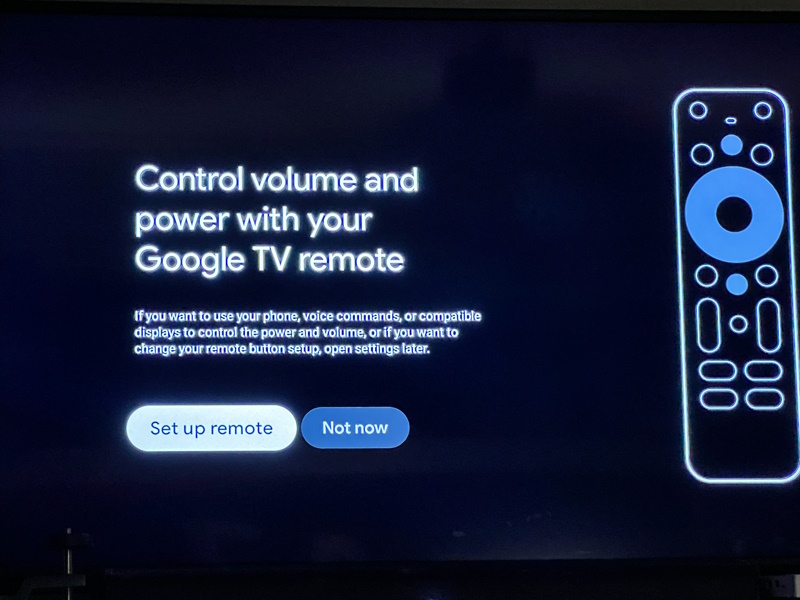 Performance
Description: "The MECOOL KM7 PLUS TV Box runs Google TV. Google TV is essentially a rebranded version of Android TV with added features and a few Design optimizations. The new Google TV interface looks much cleaner, and easier for browsing thousands of movies, shows, and live TV channels from your subscriptions without having to jump between apps. Based on what you watch, Google TV helps you discover what to enjoy next."
When I set up this Tv box, my first thought was how much the Google Tv interface and layout look like the Apple TV interface and layout. Navigating with the remote is very easy and searching via voice commands work well. The selection of shows and movies is also great, especially now that I have access to Goole TV again. I also like that I can play files from USB media or a micro SD Card. I have seen some videos of gamers using this TV box, but I am not a gamer so I cannot comment on that. It does have Bluetooth capability so you can connect a keyboard or other Bluetooth devices.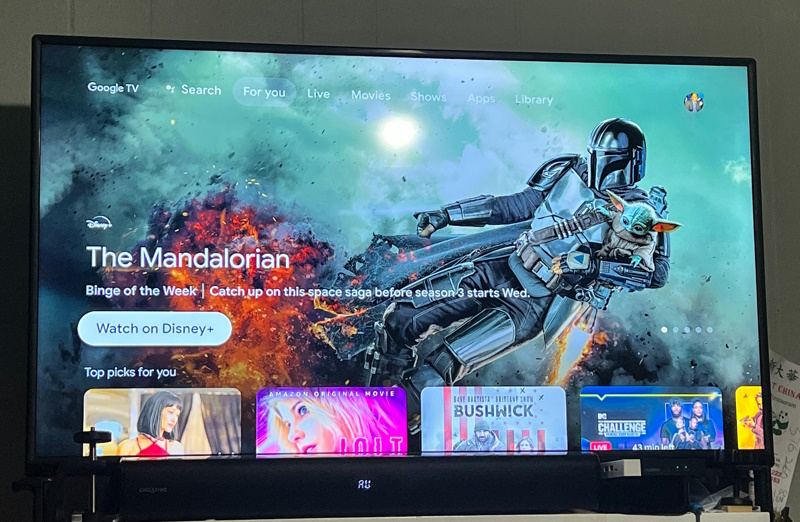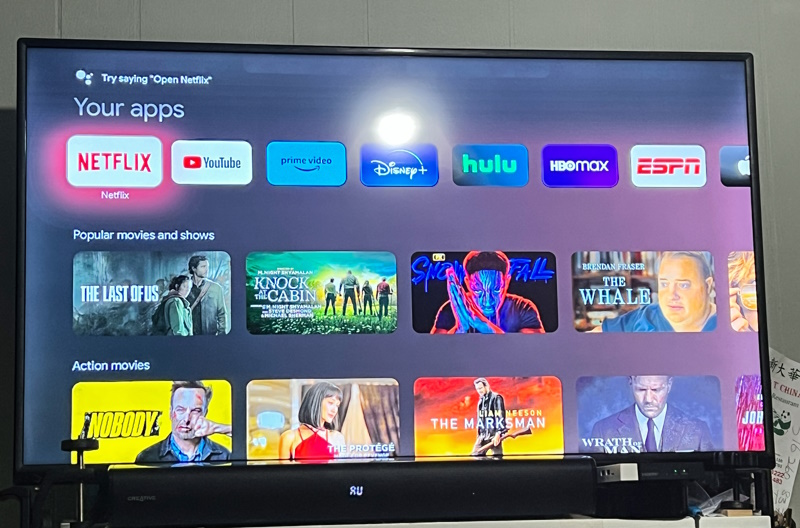 The video below gives a bit of an idea of how the video looks. The only issue that I encountered was some yellowish coloration that I could only correct by adjusting the color settings on the TV. The colors are fine with the Apple Tv connected but not the same once this TV box is connected. I did perform tests using several HDMI cables just in case.
What I like
The small, compact, and attractive design
Lots of content is available
Easy to connect and use
The Chromecast feature
What I'd change
It seems to present some noticeable coloration that requires adjusting the TV color for better visual
Final thoughts
The MECOOL KM7 PLUS Google TV Box is a nice compact TV box with many good features. The movie/show selection is great and vast enough that there will always be something to view. It is easy to set up and presents no operational issues. My only issue is with the yellow coloration in the form of maybe a tint that is very evident especially when looking at scenes that involve many blended colors. It is not a show stopper and can be neutralized by adjusting the TV color. However, since I also have my Apple TV connected and have no issue with the colors using that box, it does present a problem.
Price: $78.99
Where to buy: MECOOL website (20% OFF code: 20future expires 4/20/2023) and Amazon (10% OFF code + 5% OFF coupon Code: 105251JK expires 4/25/23)
Source: The sample of this product was provided by MECOOL