We use affiliate links. If you buy something through the links on this page, we may earn a commission at no cost to you. Learn more.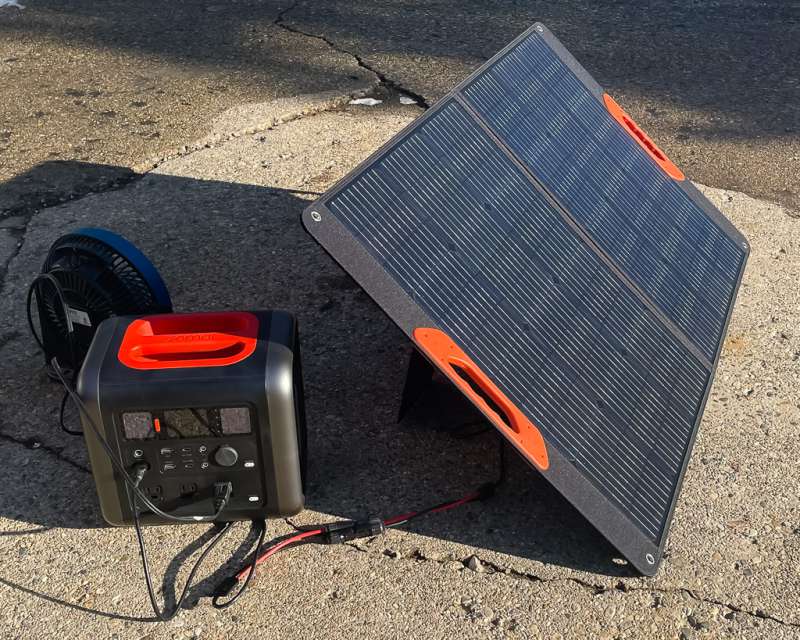 REVIEW – One of the things I've learned while reviewing power stations is that just one or two features can dramatically change my opinion about them. The 70mai Power Station Tera 1000 puts many great features into its power station, but do they make a difference? I was determined to find out.
What is it?
The 70mai Power Station Tera 1000 is a 1000Wh portable power station with ten ports and 2-hour fast recharge.
What's in the box?
70mai Power Station Tera 1000

AC Power cord

12V Car charging cable

Accessory storage bag

User Manual

70mai Solar Panel
Hardware specs
| | |
| --- | --- |
| Capacity | 1043.9Wh |
| Continuous Power | 120W |
| Surge Power | 2400W |
| Fast Recharge | 2hrs |
| Solar Input | 200W Max, 12-27V |
| Weight | 27.5lbs (12.5kg) |
| Size | 11.8×8.9x11in (300x225x287mm) |
| Type-C | 18W x1, 60W x1 |
| USB-A | 5V/2.4A x1, QC3.0 18W x1 |
| DC Port | 13.6/10A car port x1, 13.6V/3A DC output x2 |
| AC Ports | 3 |
| Bluetooth | BLE |
Design and features
I accepted the 70mai Power Station Tera 1000 review offer with little more than a glance at its capacity and general physical layout. I wanted another 1000Wh power station, so I just took a chance on it.
When the 70mai Power Station Tera 1000 arrived, I was pleasantly surprised. The more I unpacked it, the more things I found that I liked about it.
Starting at the top of the unit, I found the silicone-covered handle very nice to grab. However, I also noticed that the recessed handle area was large enough for my hand to fit and left enough space for cords! You could also use this space to hold items while charging, like a phone or a small tablet. I doubt it was designed with this in mind, but it works great.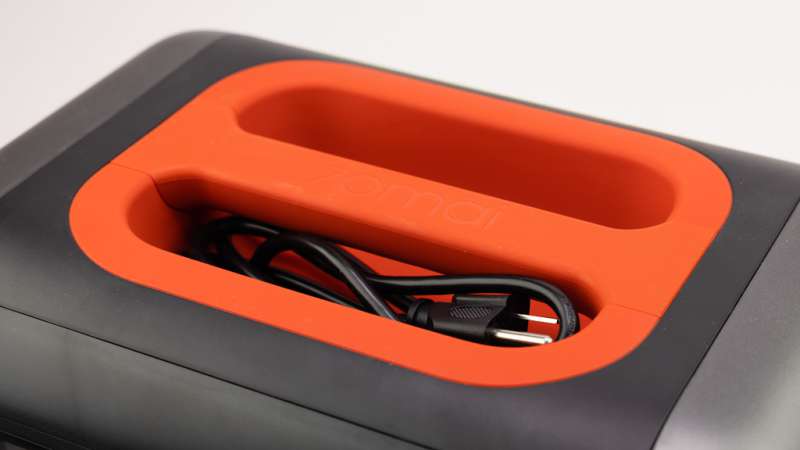 The 70mai Power Station Tera 1000 power station has a capacity of 1000Wh. This is a good balance between portability and power. At 27.5 lbs, it is one of the lightest power stations in the 1000Wh range. The AC inverter has a continuous power output of 1200W and a surge rating of 2400W. The Tera 1000 also supports pass-through charging for the DC ports, so devices can be used while the unit charges.
The Tera 1000 also supports two charging levels—the standard charging level charges at about 275W. When the AC Fast charge is turned on, the unit will charge at 750W. The fast charge feature is very handy, especially if you are recharging the unit with a generator.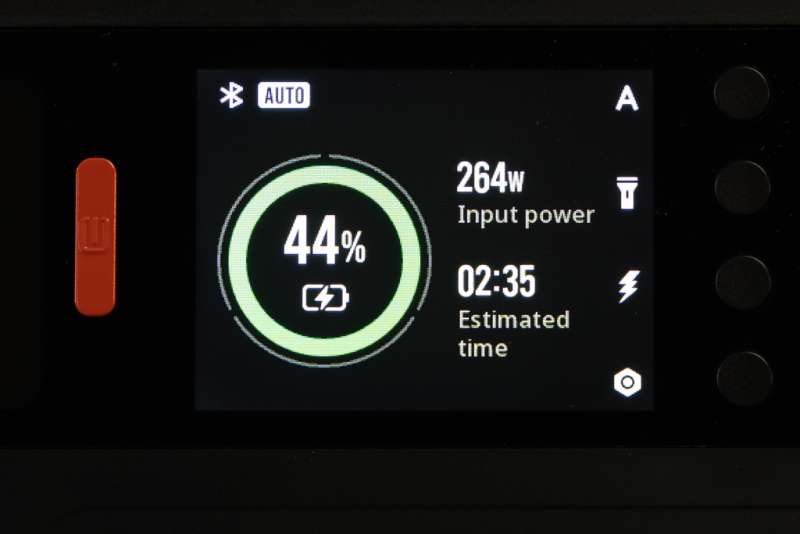 Ten power outlets provide a variety of connection options. Ports include 1 USB-A port, 1 USB-A QC port, 1 Type-C 18W port, 1 Type-C 60W port, 2 13.6V DC ports, 1 car charger port, and 3 120V pure sine wave AC ports.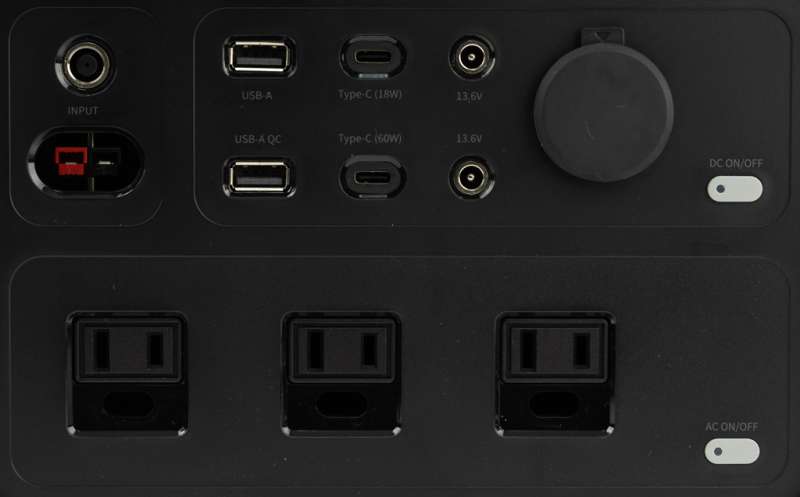 The second thing I absolutely love is the AC charging cord. It's a standard computer cord that plugs directly into the back of the unit. There is no oddball AC to DC charging brick; it's built-in. This feature allows fast charging to 80% in one hour and fully charged in just 2 hours. This is extremely important, as sometimes, when the power goes out, it might come back on for a little while, and it's nice to be able to charge the unit before the power goes out again. If you need to go somewhere to charge the unit, you won't have to spend half the day there to charge your unit.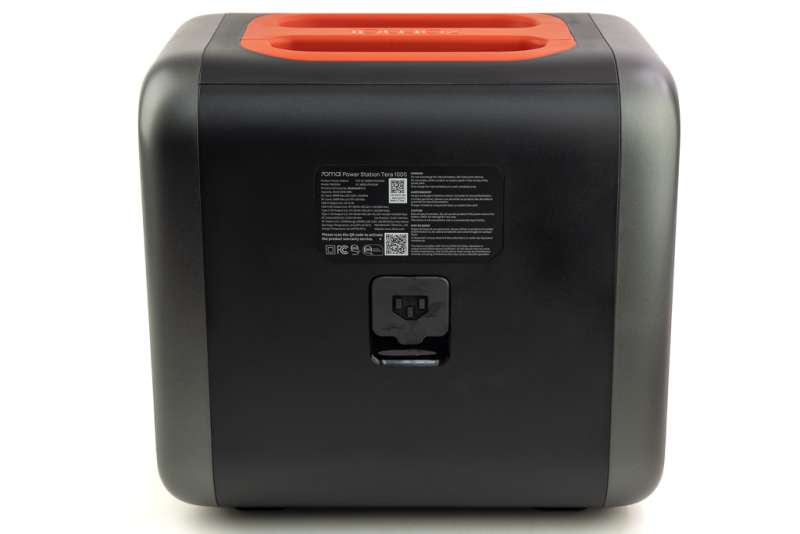 The 70mai Power Station Tera 1000 also supports solar or car cigarette lighter charging. The solar input uses a standard Andersen-type connector, which can handle 12-27V, 200W max input. This range of solar input is better than some units that only support 12-18V input, making it compatible with a wider variety of solar panels.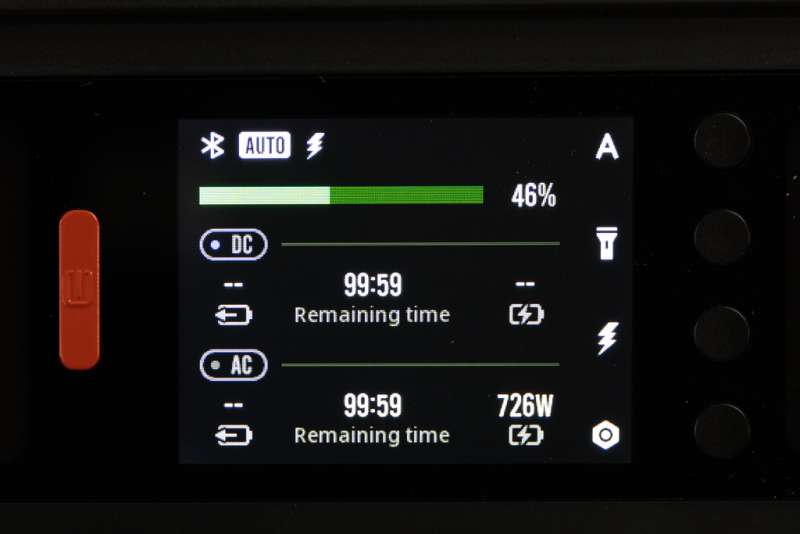 The galvanized steel chassis makes the power station drop-resistant, and the EV-Grade batteries are managed by a BMS (Battery Management System) from Texas Instruments. Triple ventilation spaces provide excellent heat dissipation, generating 50% less heat than competitors.

The third feature that I really liked is the menu system. It's simple and familiar. It's pretty much back, up/down, and enter buttons.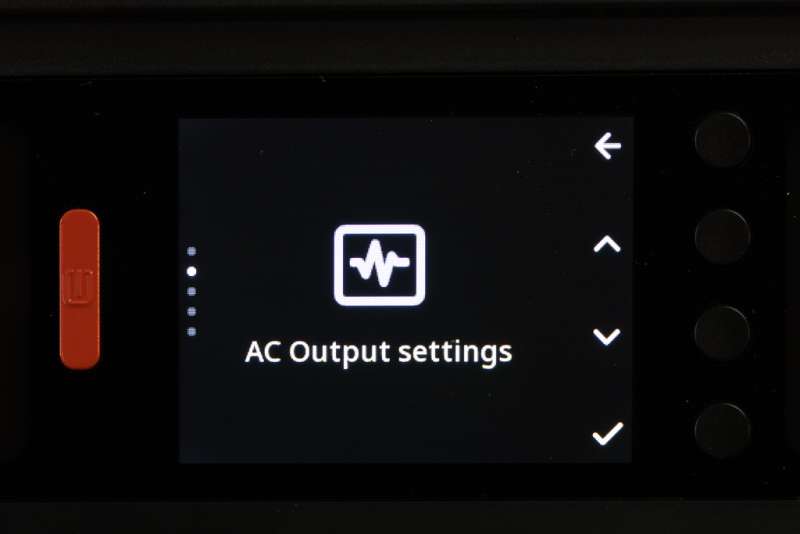 The Bluetooth App Control is the fourth feature I liked about the 70mai Power Station Tera 1000. The app is simple to operate and provides the means to not only turn the unit on and off but also turn on and off the light and AC/DC output, change display brightness, change to AC fast charge, and also schedule the AC and DC output to turn on and off up to 12 hours. This could be extremely useful if you know a particular device will only take a certain amount of time to charge.
When I accepted the 70mai Power Station Tera 1000 review offer, I did not know it would come with a solar panel. I was pleasantly surprised when it arrived with one. The 70mai Solar Panel has a peak output of 110W, 12V, and 3A. It weighs just 11 lbs and features magnets that hold the panel closed. Opening the pocket on the side of the solar panel, I was pleased to find plenty of room for the included cables and it had USB ports! The solar panel includes a USB-A and a Type-C USB port for charging devices directly from the solar panel!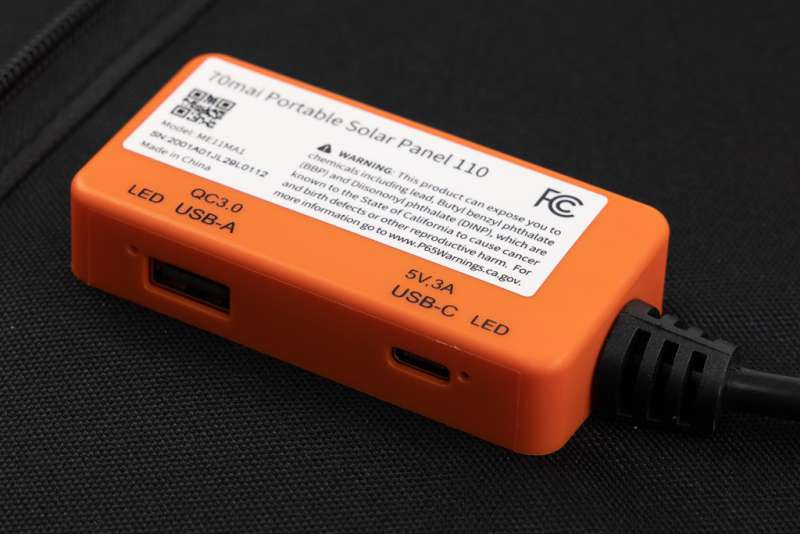 It's winter here in Michigan, but I did get a sunny day to take the solar panel outside. Sure enough, the panel reached 100 watts of output when I positioned it just right. The built-in handles and kickstands function perfectly. There are also grommet holes at each corner that help with either tying it down or hanging it. This is perhaps one of the best laid-out solar panels I have seen.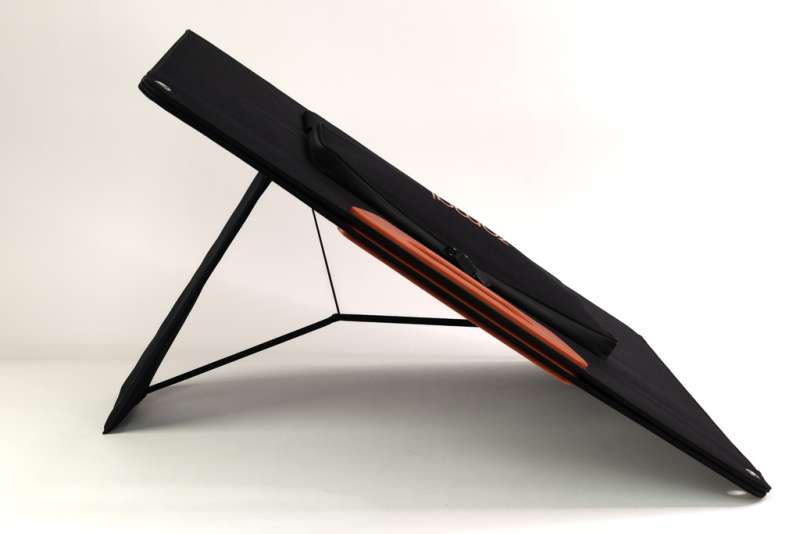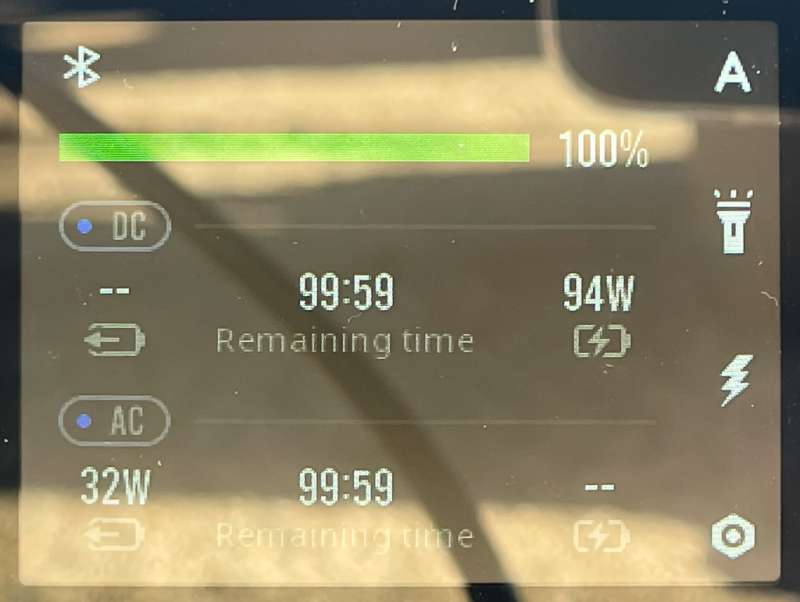 What I like
Direct power cord
Silicone handle
Screen/menu system
Solar panel is easy and quick to use
What I'd change
Final thoughts
Overall, the 70mai Power Station Tera 1000 is the best 1000Wh class portable power station I have seen. It meets all of my needs, and the features like Bluetooth connectivity are a big bonus.
Price: $1099.00, $1398.00 with Solar Panel
Where to buy: 70mai and Amazon
Source: The sample of this product was provided by 70mai.