We use affiliate links. If you buy something through the links on this page, we may earn a commission at no cost to you. Learn more.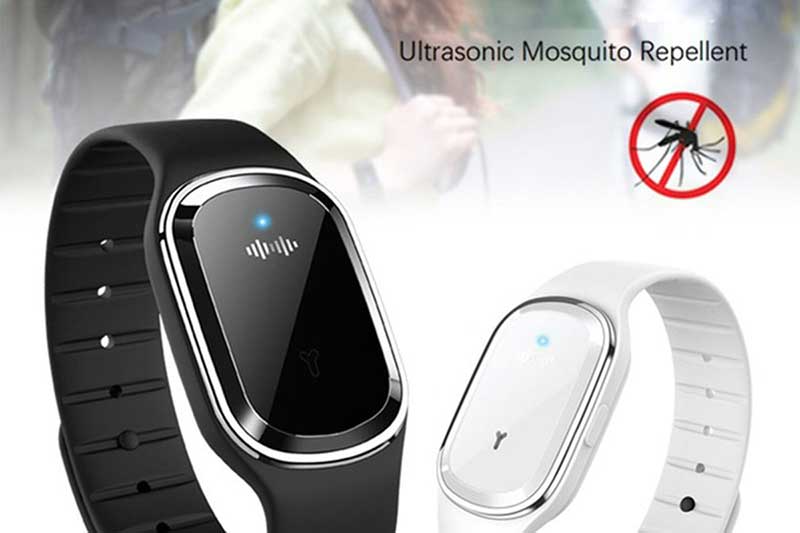 NEWS – Spring is almost here, and that means it's time to start gearing up for all your favorite outdoor hobbies. Whether you're packing a bag for hiking season or looking over your tackle box before a big fishing trip, make sure to plan for a certain unwelcome guest on all your adventures. 
Once the temperature starts rising, look out for mosquitoes buzzing around looking for their next meal. You could bust out the old bug spray, or you could try a modern solution. The Super Shield Mosquito Repellent Electronic Watch Band looks like any other smartwatch, but it actually produces an ultrasonic signal that could drive the mosquitoes away without ever shaking a spray bottle, and you can get one for just $16.99 (reg. $39). 
Watch out for mosquitoes with this sonic repellent
This electronic band doesn't need garlic to get rid of bloodsuckers. Instead, this wearable uses sound to drive off up to 70% of mosquitoes, per the manufacturer's claim. There's even some scientific backing to support the idea that mosquitoes can get scared off by super high or super low frequencies that sound like other insects. 
That means there's nothing nasty to spray and no stinky candles to smell all through your jaunt in the outdoors. The only thing to refill is the battery on the band, but that should last for up to 130 hours on a single charge. 
To use your Super Shield band, just turn it on and select one of three repellent modes: Indoor, Outdoor, and Silent. A few bold bugs may get through, but some verified buyers are buzzing about their success with the Super Shield!
"I use it every evening when I walk outside, and have not been bitten since using it, which is very unusual for me. Generally mosquitoes are all over me in minutes in the evening," writes Lisel T. 
Fight insects with science
If you're itching for an outdoor adventure, make sure to pack your smart mosquito shield. Get the Super Shield Mosquito Repellent Electronic Watch Band on sale for just $16.99 (reg. $39). 
Prices subject to change.