We use affiliate links. If you buy something through the links on this page, we may earn a commission at no cost to you. Learn more.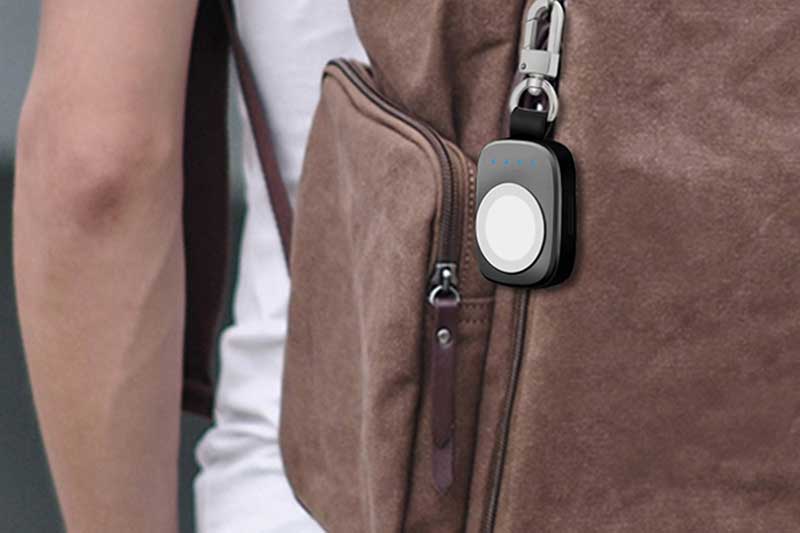 NEWS – Apple Watches are super convenient and portable. But, you can't say the same thing about their chargers. Rather than carrying around a cable and wireless adapter for your watch, you could use your keychain to power it instead. The Apple Watch Wireless Charger Keychain is a simple way to make sure you always have a backup charger for your Apple Watch. Usually, a two-pack of these little chargers would cost $99, but for a limited time, you can get them for just $36.99. 
Watch out for your battery
This keychain charger is much more than a novelty. It's compact, super convenient, and you can use it to charge any series of the Apple Watch. If you're still rocking an older device, that means you can always make sure the battery stays powered, even if it doesn't hold a charge like it used to. Newer Apple Watches can still get a full charge as well, considering this keychain packs up to 950mAh on a single charge. One verified buyer raved of its charging abilities, "I left for work in the morning and realized I forgot to charge my watch at night. By the time I made it to work, this charger had my watch at 50%! What a lifesaver!"
To use your keychain, just pop your smartwatch onto the magnetic ring. The magnetic connection keeps the watch secure while it charges, and you can still use it the whole time. Check the four LEDs above the charging pad to see your watch's charging status. If your keychain's battery starts getting low, you can still plug it in to recharge if your Apple Watch is already attached. That means you always have a backup battery and an adapter to turn any micro-USB cable into an Apple Watch charger. 
These keychains are only three inches tall and 2.5 inches wide. They're small and sleek, so you can keep one with your car keys or attach one to your backpack. Throw one in your golf bag so you can stream the Masters Tournament while you play, or pack one in your carry-on bag before your next vacation. 
Save on two Apple Watch keychain chargers
Sick of the low battery notification? Get a two-pack of Apple Watch Wireless Charger Keychains while they're on sale for only $36.99 (reg. $99).
Prices subject to change.