We use affiliate links. If you buy something through the links on this page, we may earn a commission at no cost to you. Learn more.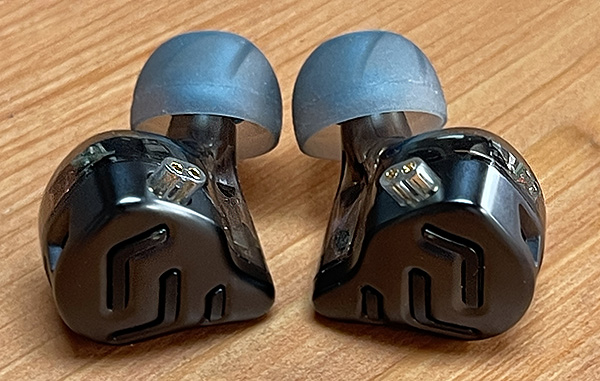 REVIEW – Last September, I reviewed the KZ Acoustics AS16 Pro Earphones. I noted that they were a bit too bright-sounding for me, but were great for stage work where accuracy is more important than listening enjoyment. The biggest selling point for them was the price: $73 (at the time the review was posted). This review is of the new KZ-ZNA wired earphones. These may not be "pro", but holy cow, they are less than $30! How does KZ do it?

What is it?
The KZ-ZNA wired earphones are a hybrid design—a single dynamic speaker paired with a single balanced armature speaker. They are an over-ear design, meaning the cable—they are not wireless—wraps around the ear. If you've seen musicians performing with earphones in their ears—it looks like that.

The KZ-ZNA earphones come with three ear tip sizes—and that's it. No case, pouch, extra tips, etc. What do you want for less than 30 bucks? They can also be ordered with a mic attached to the cable—for an outrageous $1 more. 😉 

Specs
Speakers: Balanced armature and dynamic
Impedance: 340
Sensitivity: 112‡3dB
Frequency: 20-40000Hz
Cable Type: Silver-plated OFC cable
Plug type: 3.5mm
Cable length: 4 ft.
Pin Type: 0.75mm

Design and features
KZ is known for extremely affordable earphones, both wired and wireless. The ZNA is their new wired earphone.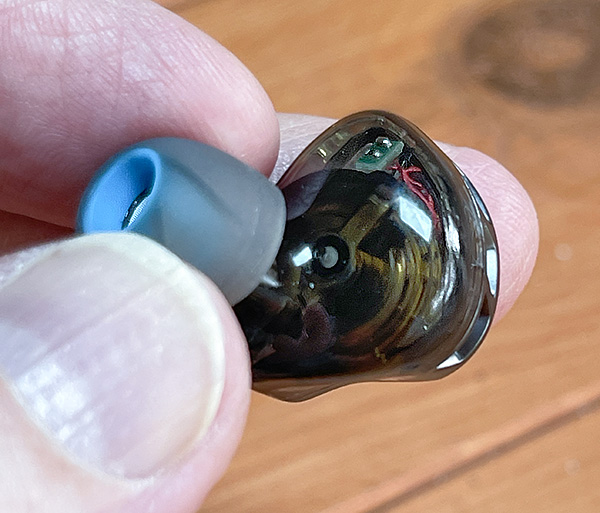 As I said earlier, the KZ-ZNA earphones are a hybrid design—a dynamic speaker paired with an armature speaker. What are these, you may ask? A dynamic speaker looks like a tiny . . . speaker—something everyone knows. An armature speaker looks nothing like a traditional speaker. It comes from the hearing aid industry. Years ago, audio engineers figured out how to adapt armatures for music. 
Armature speakers are good at reproducing higher frequencies more accurately. Dynamic speakers are known for their handling of middle and lower frequencies. Understand that this is generally true. There are exceptions.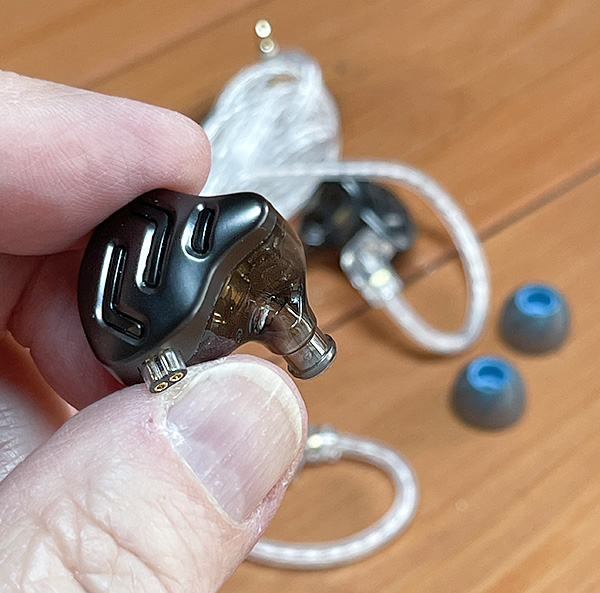 This hybrid approach of combining the two speakers helps keep the music from sounding either too bright or boomy resulting in a more balanced sound—or so they say. The success of hybrid speaker designs can be good or not so good. Having heard both, I'm happy to say that the KZ-ZNA earphones benefit from the hybrid approach. 
Note that the dynamic speaker is 12mm in diameter—large for an earphone.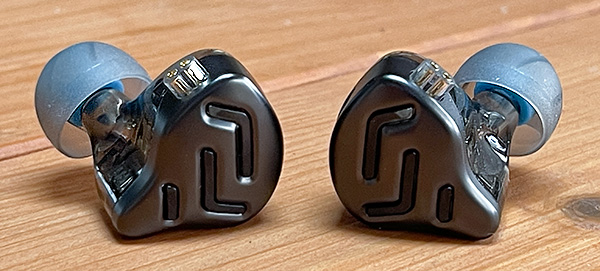 The KZ-ZNA wired earphone shell is plastic with a metal cover. They are lightweight and ergonomically shaped for the ear. They are easy to insert and remove. The cable connection uses a 2-pin gold-plated connector.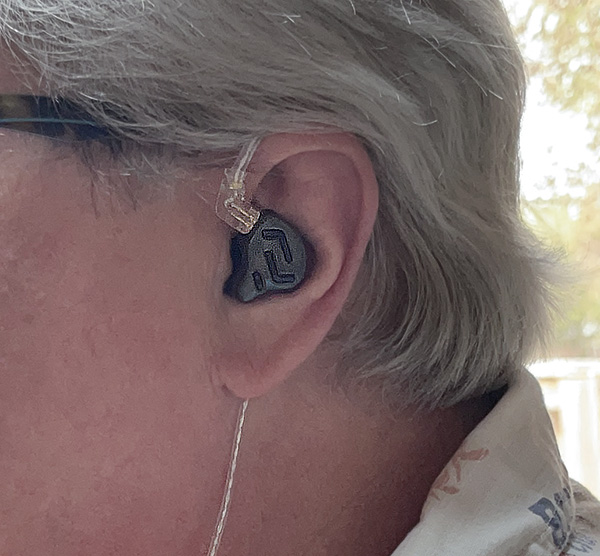 The over-ear design of earphones has a few advantages. The ZNAs are quite comfortable. They are a universal fit (not custom made), but feel almost as good as my custom-made ($1,100!) JH Audio JH/13 PRO Earphones. Again—under $30!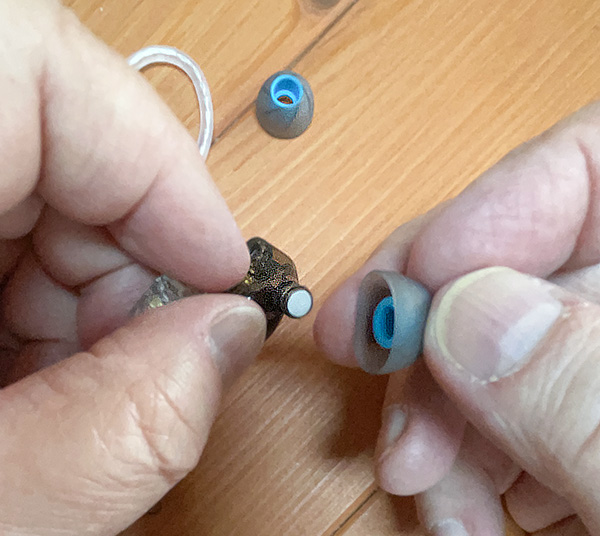 The large ear tips work well for my ears. Outside sound is blocked well. It's almost as good as active noise canceling from wireless earphones. That's a good thing.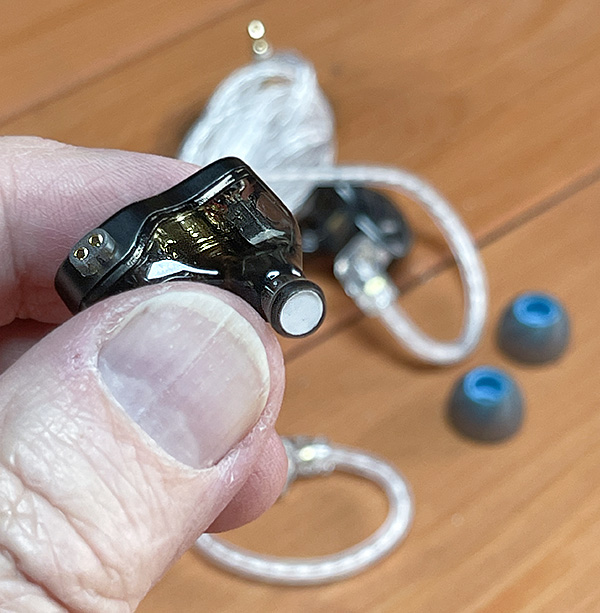 Another over-ear advantage is what's called microphonics. When a wire extends down from the earphone, it gets bumped and scraped. This causes a low-frequency thumping noise that can be heard. It's so audible that is can be a deal-breaker for some I got used to it). Moving the cable behind the ear all but eliminates microphonics.
Of course, wireless earphones never have this problem.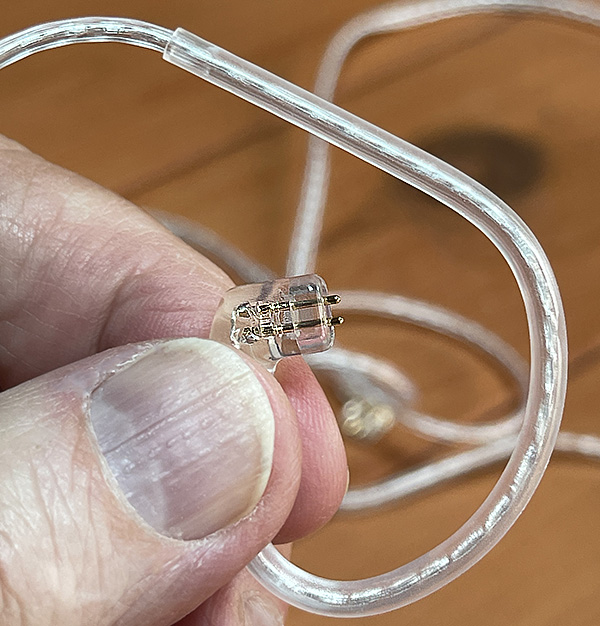 KZ states that the ZNA is equipped with "silver-plated OFC cable, which makes the sound delicate, full and mellow, with full resolution and high fidelity". While I'm not one who believes the cable hype, this cable is flexible and easy to work with—and my music does sound good.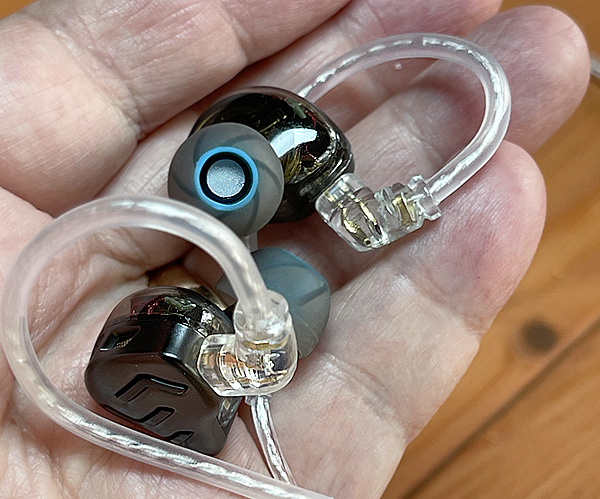 I was listening to the new Dolby Atmos remaster of "The Best of Roxy Music" on Apple Music on my iPhone. The ZNA earphone cable has a standard 3.5 mm plug, so I needed to use the Apple Lightning to 3.5 mm Headphone Jack Adapter. Believe it or not, this $9 accessory is a pretty good sounding digital to analog converter (DAC)! Was I able to experience the Atmos advantage? Not really, but the album still was fun to listen to. It even sounded better than my boxed set of Roxy Music CDs I purchased years ago. 
I actually prefer the sound from these to the more "expensive" KZ Acoustics AS16 Pro Earphones.  

What I like
Comfortable
Sound good
Hybrid design works well

 

What I'd change
The 2-pin gold-plated connector is old-school

 

Final Thoughts
Did I say they were under $30?
Price: $28.99 US.
Where to buy: KZ and Aliexpress
Source: The sample of this product was provided by KZ.