We use affiliate links. If you buy something through the links on this page, we may earn a commission at no cost to you. Learn more.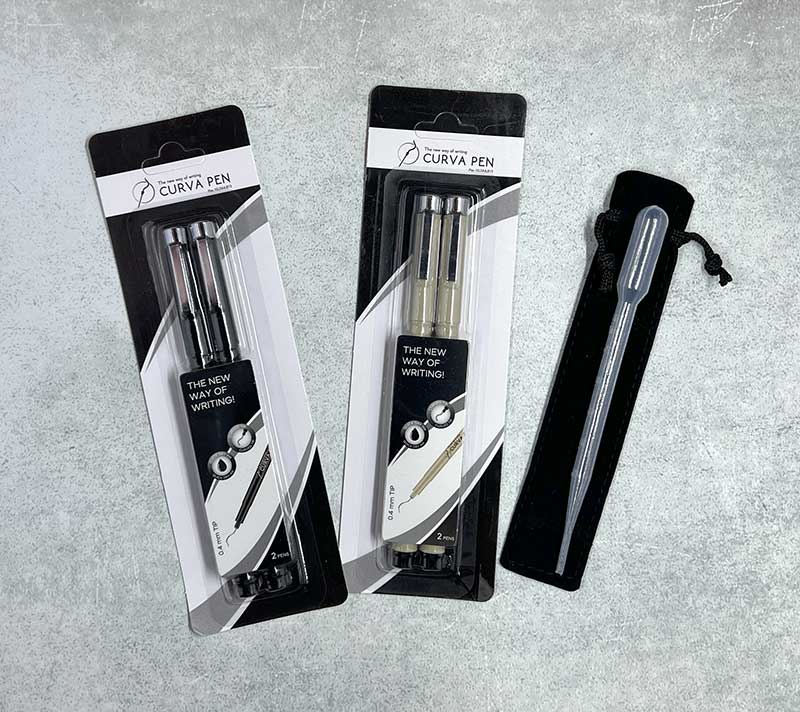 REVIEW – I'm left-handed which means I tend to have a strange writing "posture" that can make it hard to see what I'm writing. It also means that I often smear my writing because the side of my hand goes across the fresh ink instead of in front of it like a right-handed person. Is there a pen that can solve these issues? The Curva Pen is supposed to. Let's see if it does!
What is it?
The Curva Pen is the most unique felt-tip style pen that I've ever seen. It looks more like a tool for dental torture than a writing instrument!
What's in the box?
2 Curva Pens
Velvet sleeve
Ink refill pipette
Design and features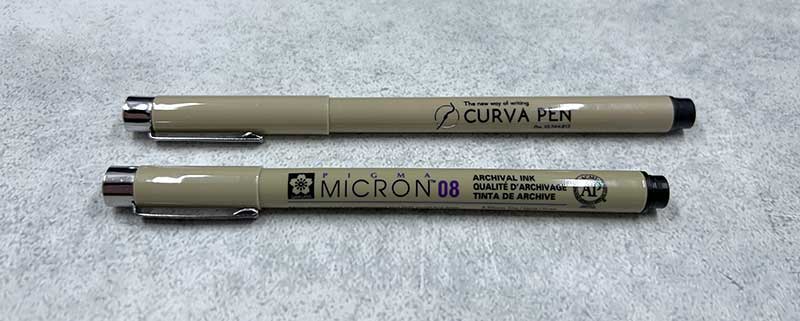 My first impression of the Curva Pen was that it looked very similar to a Pigma Micron pen. At least the beige version of the Curva Pen looks like a Micron. You can also get the Curva Pen in black if you don't like beige. Curva does plan to offer other colors in the future.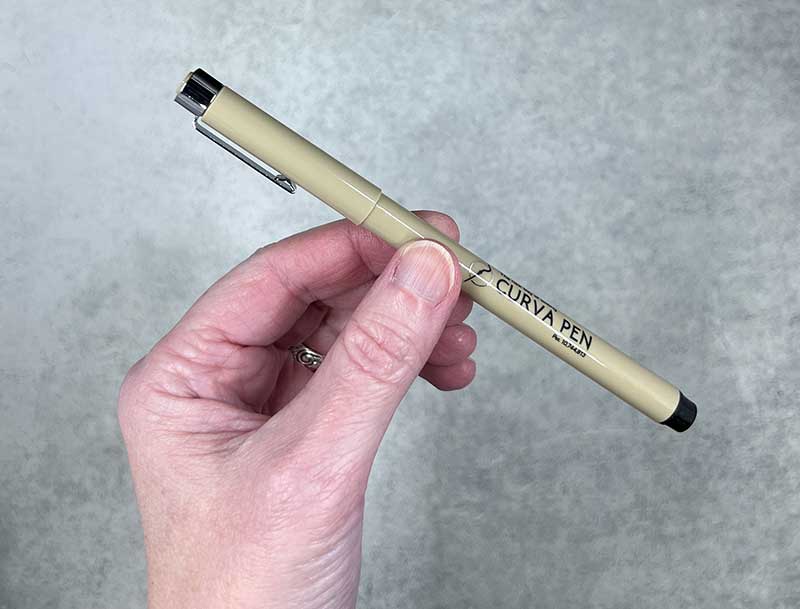 The pen has a plastic body in either beige or black and logo/info in either black or white. The pen also has a black plastic tail cap.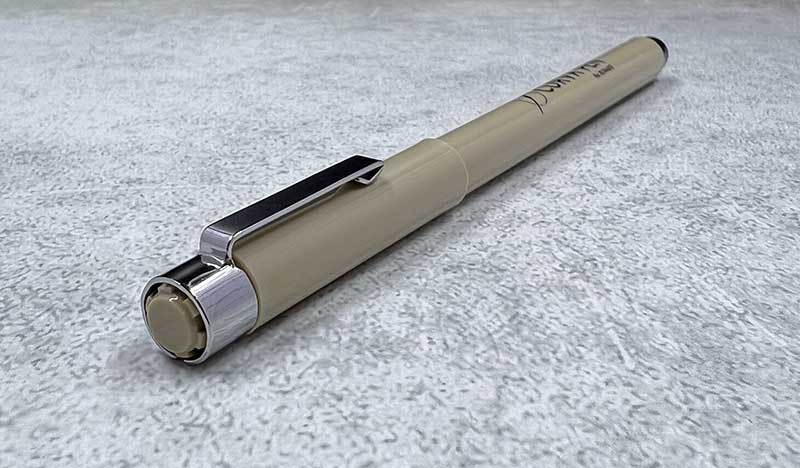 On the cap end is a chromed metal pocket clip.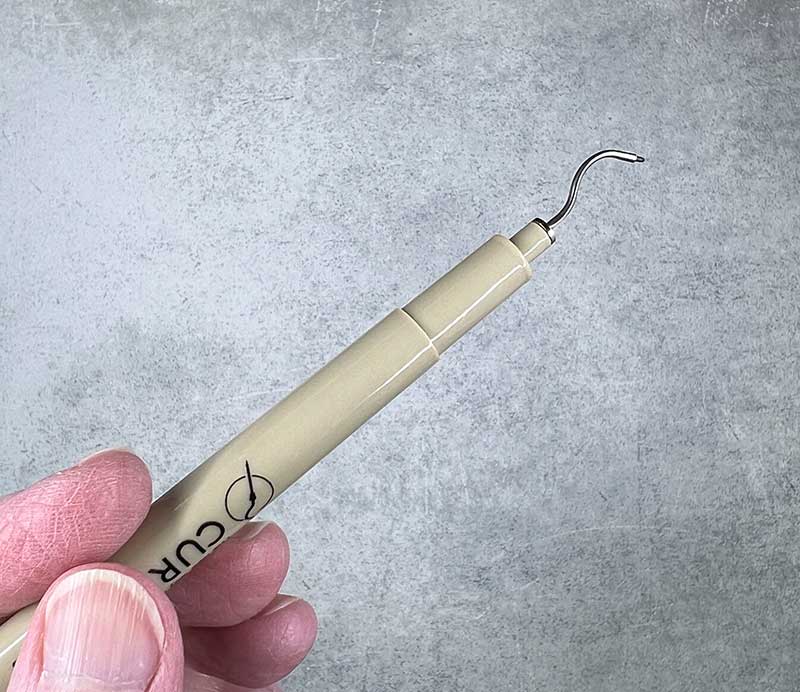 But where things get interesting is when you remove the cap and are greeted with the writing tip. What the heck is that?!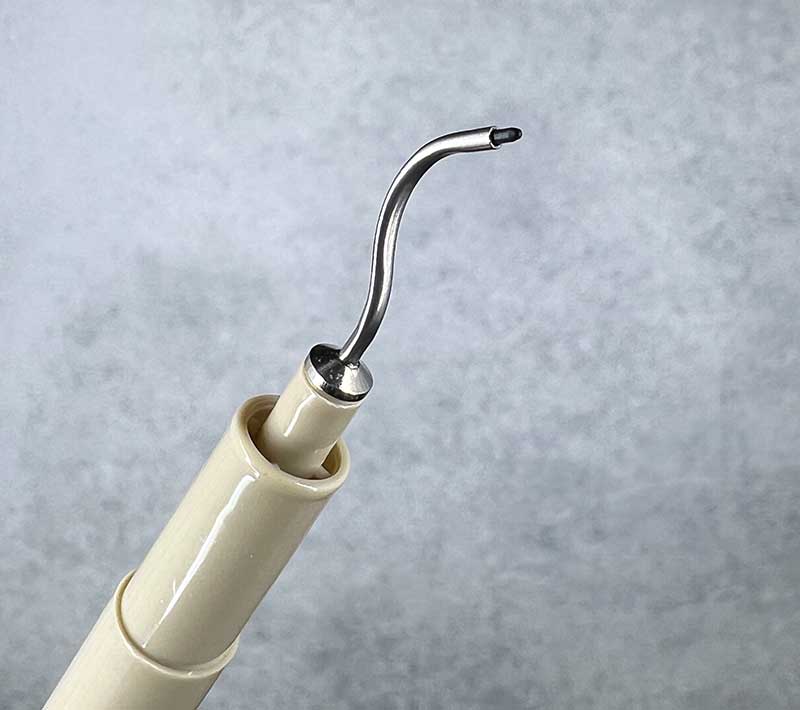 The tip is a curved (hence the name) elongated metal collar that holds a .4mm felt tip writing nib.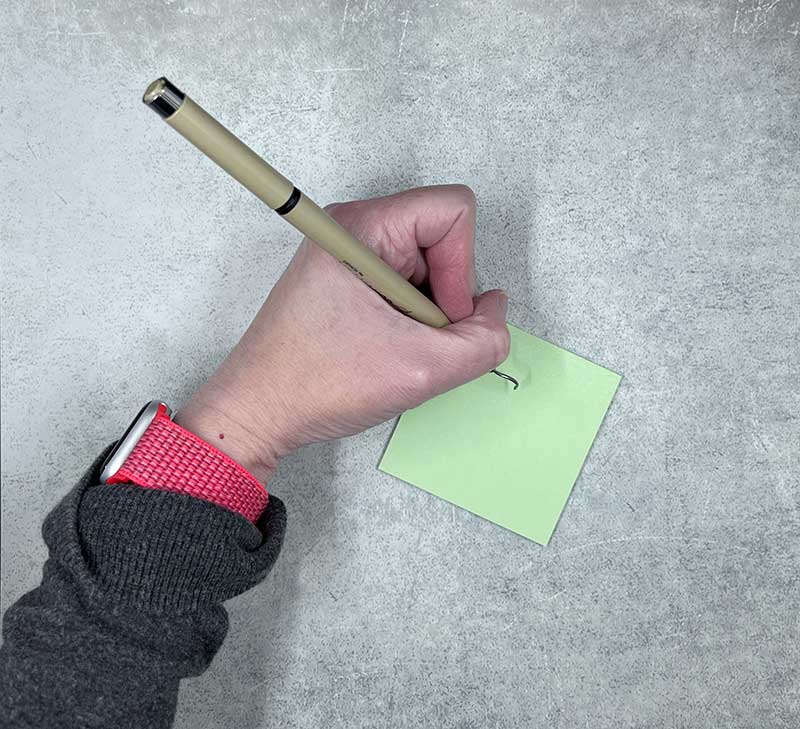 The noted benefits of such a writing tip are:
Good for right AND left-handed writers
Ergonomic
Allows for easier viewing of your writing
Then there's the ink. The benefits are:
Fast drying ink
Chemically stable
Pigment ink (Archival)
No smear or feathering when dry
Waterproof and chemical proof
Fade-resistant
Does not bleed through most papers
The ink is refillable!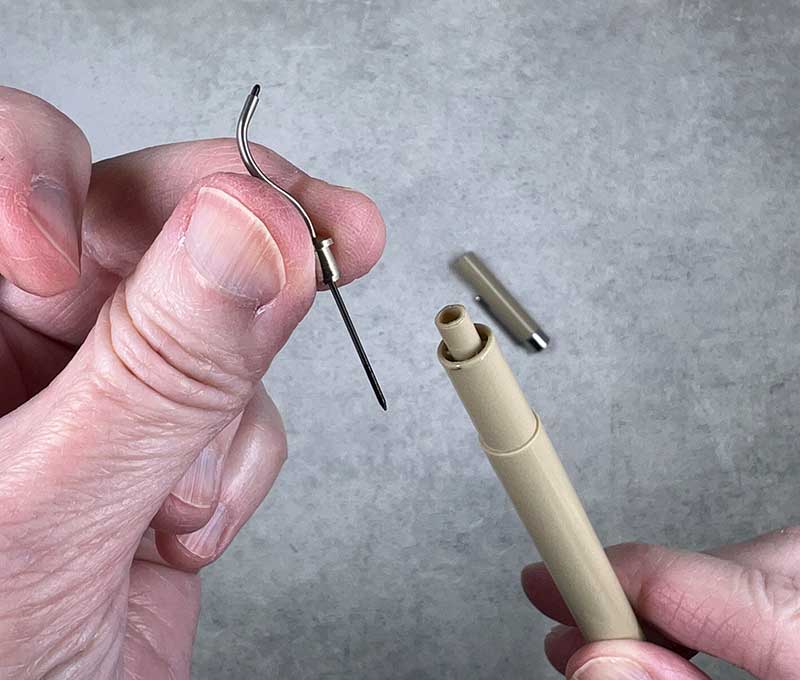 Right now, Curva Pens are only available with black ink but by using the small plastic dropper (included) you are able to refill the pen with your favorite ink. To do this, all you have to do is grasp the metal collar and pull it out. Then you can use the dropper to fill the barrel with ink.
Writing with the Curva Pen
When I first saw the Curva Pen, I thought that it was so different that I had to try it. As mentioned at the start of the review, I'm left-handed, so I wanted to see if it writing with the Curva was more comfortable than with a standard pen. After a few days of writing with the Curva, I don't think it's much different as far as comfort in holding the pen is concerned (for me), but I do see a benefit to being able to actually better see what I'm writing since the barrel of the pen is farther away from the nib.
From what I've seen so far, the ink dries quickly which means I don't have any on the palm of my hand as I write across the page. So no smearing. Yay!
I did notice that the pen felt and sounded scratchy while writing with it in the beginning, but that wore off after a day or so.
See it in action
What I like
Unique
Refillable
Light weight
Good for lefties and non-lefties
What I'd change
Final thoughts
If you think that all pens are pretty much the same, then you definitely need to check out the Curva Pen, As a novelty item, it's going to get some attention from your friends, but when the novelty wears off, you're left with a pen that can improve your writing experience. It also doesn't hurt that it's refillable!
Price: $35.00 (2/pack)
Where to buy: Curva
Source: The sample for this review was provided by Curva.