We use affiliate links. If you buy something through the links on this page, we may earn a commission at no cost to you. Learn more.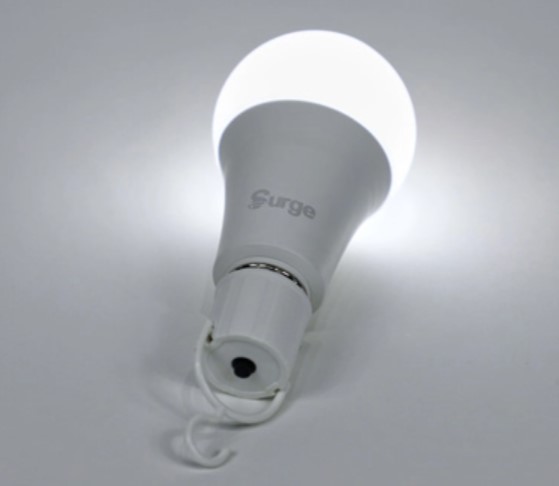 NEWS – Power outages always catch me off-guard. So, when I saw the Surge Emergency Bulb, it piqued my interest as being something quite useful.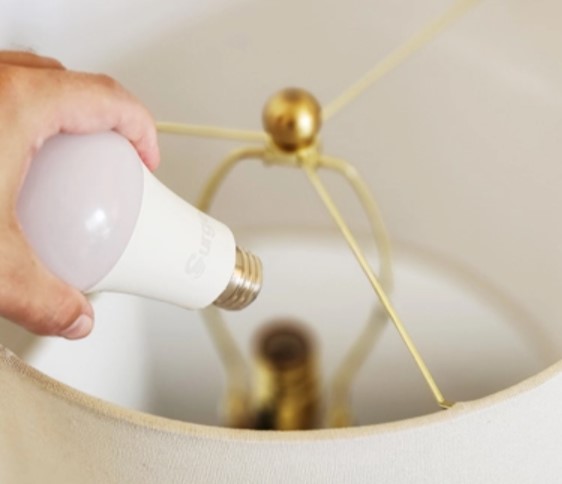 This LED bulb fits into existing light sockets and contains a lithium battery that charges automatically when in use. When a power outage occurs, the light comes on automatically so you don't have to try and find flashlights or candles in the dark.
Additionally, the Surge bulb is portable and comes with a hook that you can hang in areas where you need lighting. This would come in handy while camping as well as during power outages. The bulb works for six hours when its battery is fully charged and each bulb has a life of 25,000 hours. Unfortunately, the Surge website doesn't contain any information about the wattage of the bulb, the amount of light it produces, or the temperature of the light; and since I don't have one, I can't provide that information either. But it still looks like a handy device to have.
A single Surge Emergency Bulb sells for $29.99 plus shipping, but you can get three for $59.98 (free U.S. shipping), five for $89.97 (free U.S. shipping), or eight for $119.96 (free U.S. shipping) from getsurgeemergencybulb.io.