We use affiliate links. If you buy something through the links on this page, we may earn a commission at no cost to you. Learn more.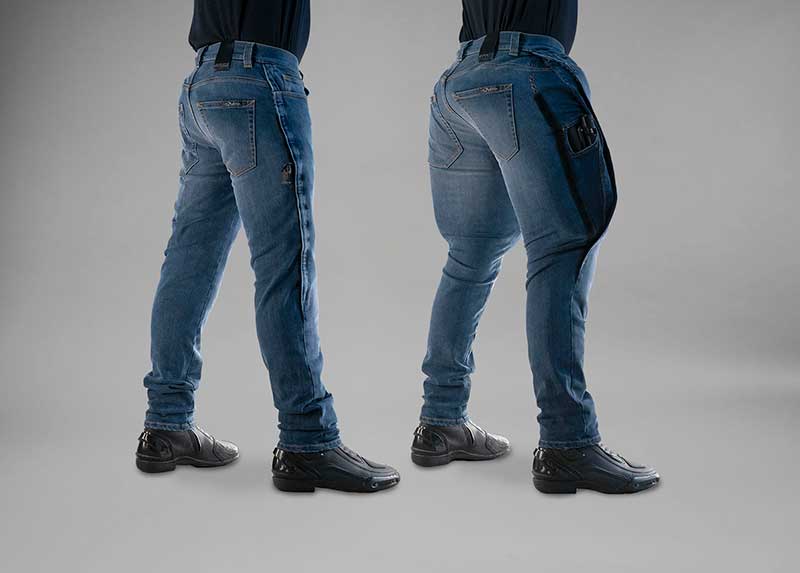 CROWDFUNDING NEWS – During one of my recent cool product surfing quests, I scrolled to the picture above and wondered what was going on with this guy's body. A quick scan revealed a new type of clothing designed especially for motorcycle riders. They are Mo'cycle Airbag Jeans. And no, this isn't April Fools' day yet and I'm not joking. They are real.
Made out of space-age material, but still designed to look like a cool pair of denim jeans, these pants will automatically inflate if you fall off your motorcycle to protect your hips and knees. Note that the airbags are removable and reusable.
Other Mo'cycle inflatable gear includes a vest for upper body protection. For more info check out their Indiegogo campaign where they have already passed their 10,000 funding goal by over 5x with 30 days left in the campaign. Prices start at $530 for a pair of jeans with shipping estimated for May of this year.