We use affiliate links. If you buy something through the links on this page, we may earn a commission at no cost to you. Learn more.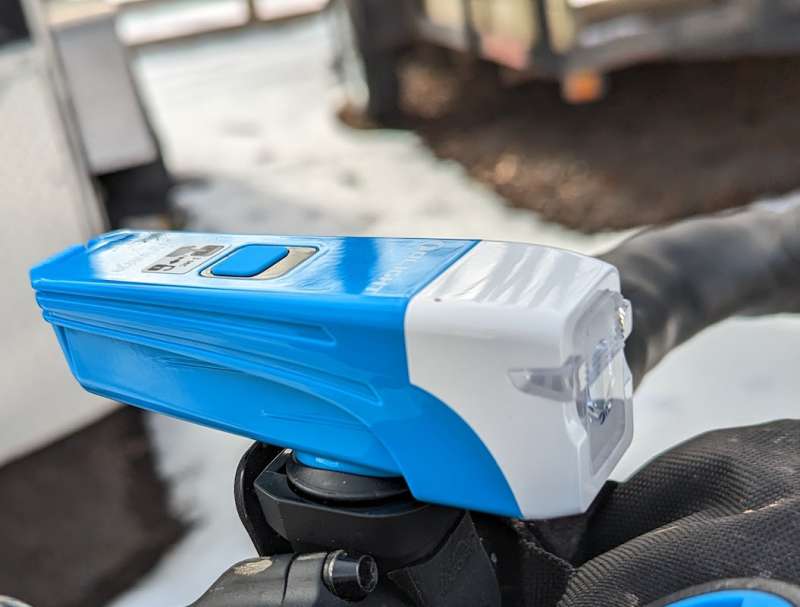 REVIEW – Lights on bikes used to just be for hardcore commuters and racers doing 24-hour endurance events. But more recently, lights have become a fixture on an increasing number of bikes, even during the daytime.  This is due to the increase in bike-to-car collisions and an attempt by cyclists to make themselves more visible to drivers. I ride with daytime running lights several times a week. On the off-chance that I forget a light or the battery dies mid-ride, I feel vulnerable.  I don't know if my lights have made me safer, but I know it certainly doesn't hurt, and I've not been hit since I started to use them. So today we're going to look at the Olight Wyvern bike light.
What is it?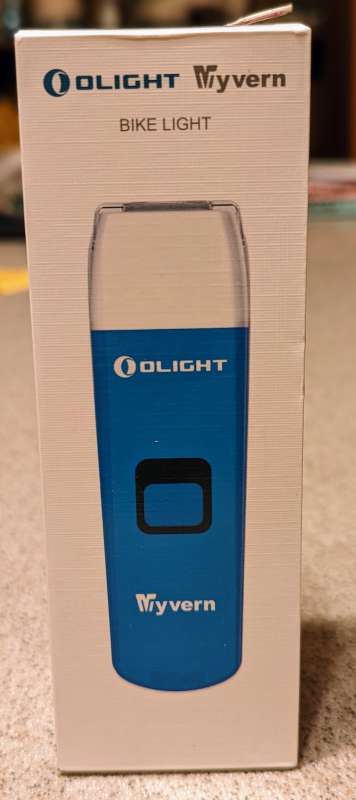 The Olight Wyvern bike light is a new front light for standard bicycles or an electric bike, that accomplishes that task in a colorful style.  There are generally two kinds of bike lights; those used to be seen, and those used to see.  This light is mostly the former – you wouldn't want to rely exclusively to light up the road on a dark night, but if you're riding in an area with reasonable ambient light, this light will make sure you're seen by the cars around you.  And it's the only bike light that I've used that came with stickers so you could customize it!!
What's in the box?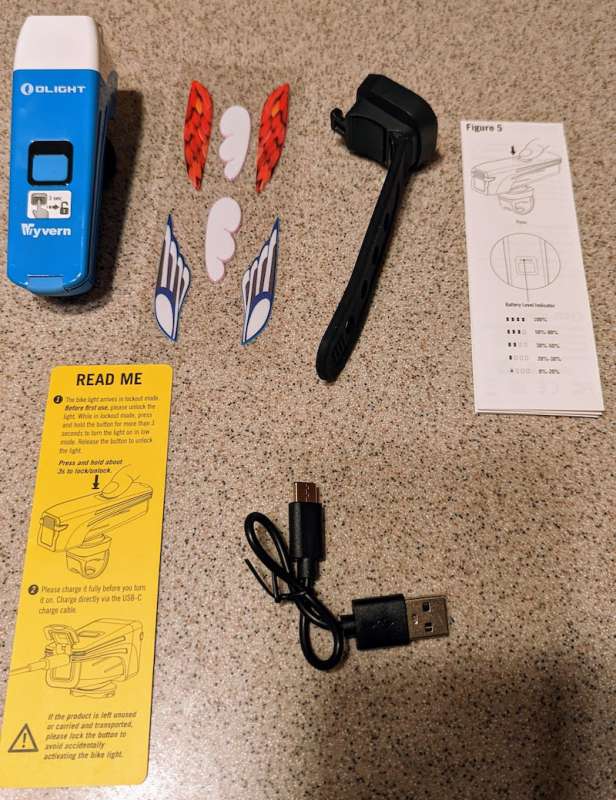 Olight Wyvern bike light

Handlebar mount

USB-C charging cable

Sticker set

User Manual
Hardware specs
Brightness modes:

3

Blink modes:

2 (slow, and fast)

Brightness:

High, 300 lumen;  Medium, 200 lumen;  Low, 100 lumen

Runtime:

High, 3h 30m; Medium, 4h 30m, Low, 11h 30m

Range: 

High, 80m;  Medium, 60m;  Low, 40m

Dimensions: 

107x32x35 mm; 1.2×1.3×1.4 in

Weight:

102 g, 3.6 oz.

Battery:

200 mAh, 3.7V
Design and features
The Olight Wyvern is the most stylish bike light I've ever encountered.  It has an art deco design that looks like it belongs on a 1937 Delahaye 145. Its all-plastic construction includes a white front around the lens and a colored rear. My samples were baby blue and light pink – both really lovely colors.  The sides feature a swept back design which is the ideal location for the included sticker set to make your light look even cooler. 

The USB-C recharging port is on the back, under a large color-matched rubber cover, and the bottom is where the quarter-turn locking puck is, allowing you to easily install and remove the light from the included handlebar mount.  I was excited to see the quarter-turn system used, as that is becoming the standard for bike accessories, and it allows you to interchange this light with mounts you may already have installed on your bike. 
The controls are simple – a single button on the top.  A 1.5 second press turns the light on, quick presses scroll through the 3 brightness modes and 2 blinking modes, and another 1.5 second press turns it off.  A 3 second press will lock the light.  A quick press, while it's off, will show the battery status, with 4 small green LEDs above the button. Overall, a very cool looking bike light available in a bunch of different colors.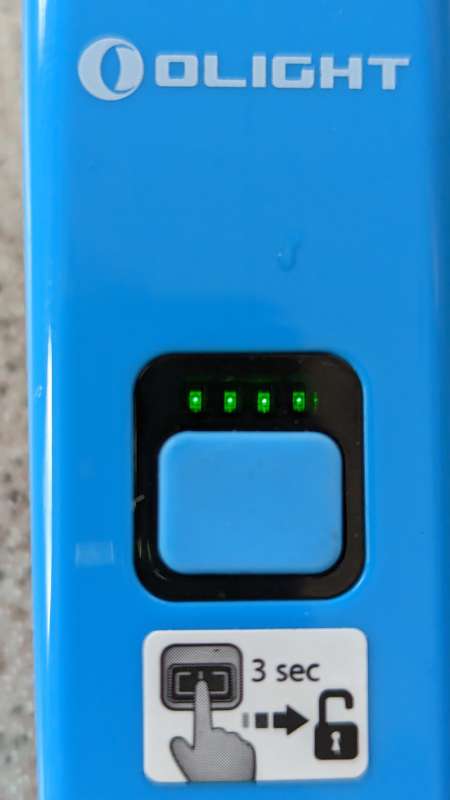 The Olight Wyvern bike light's mount is a very simple but effective rubber strap that is stretched around just about any part of your bike. Most commonly this would be mounted on the handle bar or the stem, and I had no problem mounting it in either of those places.  The quarter-turn mount is secure with a firm "click" when locked, and is becoming universal for bike accessories.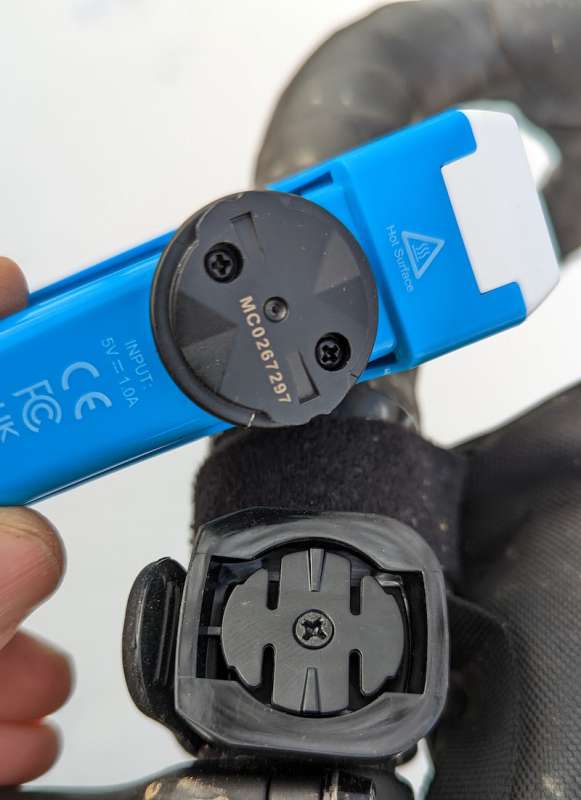 Performance
As a light that will allow you to be seen, the Olight Wyvern bike light works!  As a light to light up the road, well, it's just not designed to do that. In low-light conditions, the light is bright and will certainly let drivers know you are there.  The lens for the LED includes small side openings so there is some visibility from the side as well, which is important.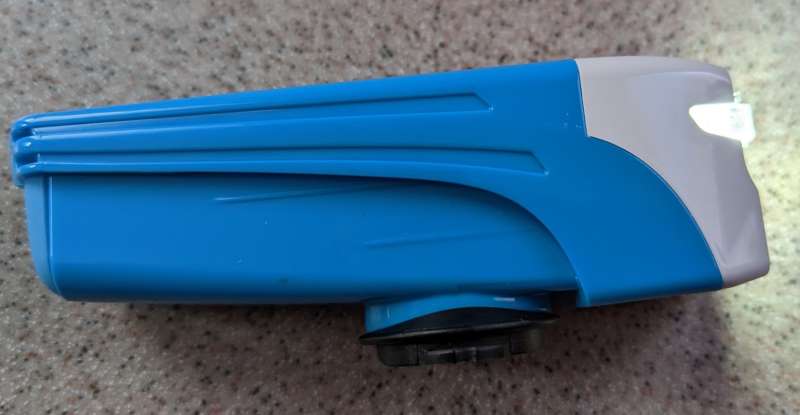 As a daytime running light, the brightness is adequate, but the flash patterns are a bit too slow. On a bright sunny day, you really need to stand out to be seen by drivers.  A very fast flash with a varying pattern generally works best.  There's a reason ambulance lights flash the way they do – a fast flash gets your attention.  I would have liked to see a faster and varying flash pattern as an option on this light.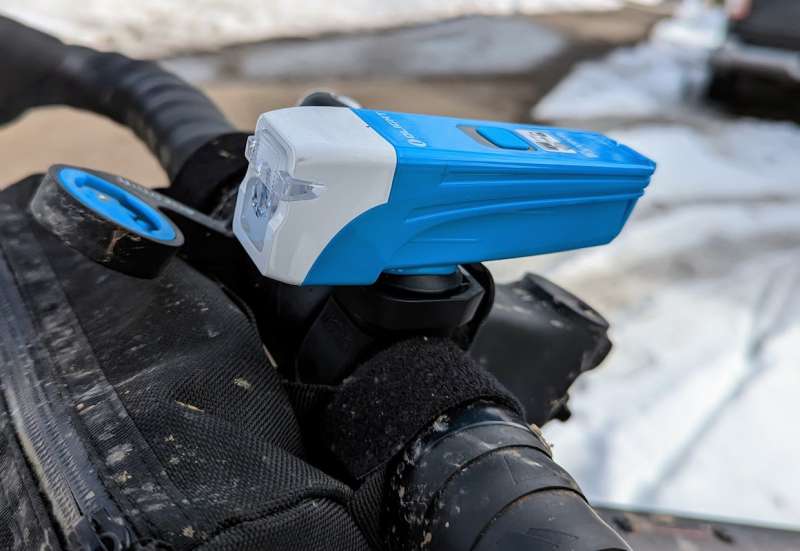 The Olight Wyvern bike light's battery life is great – even exceeding what is stated on the product packaging.  In my room-temperature test, I was able to get just over 4 hours from the light on high, exceeding the 3.5 hours specified.  And the light generated little heat – uncommon among bright LED lamps. 
As a light to light up the night, it would work in a pinch.  Check out the photos showing the difference between the three brightness settings.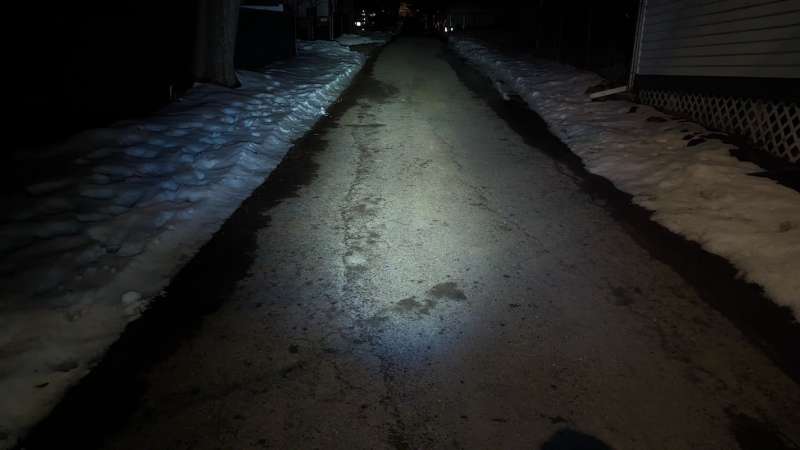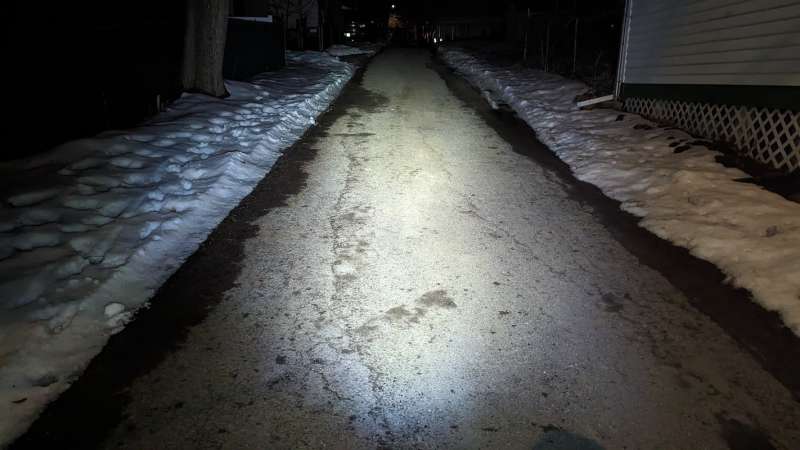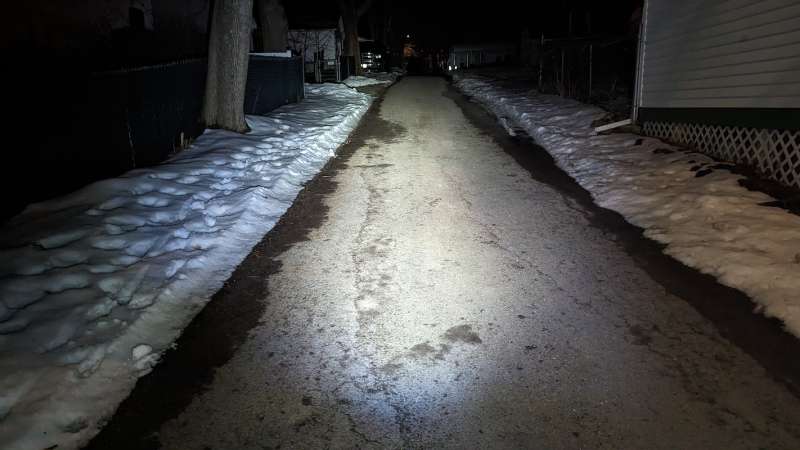 While I believe the highest setting was around the stated 300 lumens, the other two seem higher than the stated 200 and 100 lumens.  There didn't seem to be a ton of variation between the three levels, but I'd always use it on high anyway.  
What I like
Awesome style and great color choices

It came with stickers!

Good battery life

Quarter-turn mount 
What I'd change
A faster and variable flash mode for daytime use
Final Thoughts
Riding with lights is becoming critical if you don't want to end up as the hood ornament of an SUV. The Wyven bike light from Olight is a functional and stylish way to light your path to a safer cycling adventure!  
Price: $22.99
Where to buy: Olight
Source: The sample for this review was provided by Olight.