We use affiliate links. If you buy something through the links on this page, we may earn a commission at no cost to you. Learn more.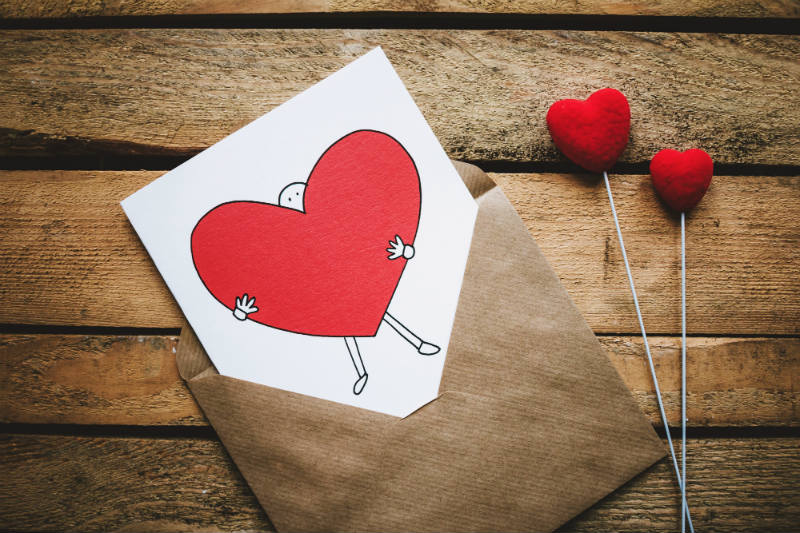 ARTICLE – Valentine's day is just a week away. Are you still trying to figure out the perfect gift for your gadget-loving sweetie? If so, we have a few ideas that might help you out before it's too late. No matter if you're buying for your favorite guy or gal, there's something here that they should like.
Orbitkey key organizers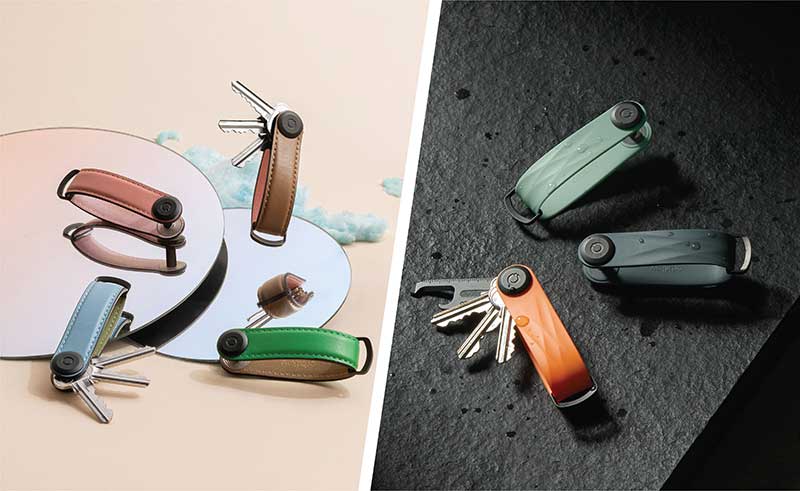 If your Valentine still carries traditional keys but has them on a boring old-school split keyring, do them a favor and get them a brand new Orbitkey key organizer for Valentine's day. These EDC key holders are available in leather or TPU and come in a variety of colors including brand new seasonal colors: like Sea Foam, Island Green, Cocoa Rose, and Cotton Candy for the leather version and Mist, Graphite, and Tangerine for the TPU version. Both styles of the key organizer keep 2-7 keys secure AND quiet as well as prevent any other items in your pocket from getting scratched up by the sharp edges of the keys. There's even a place to attach a keyfob.
Price: $24.90 – $43.50
Where to buy: Orbitkey
Candy that's healthy!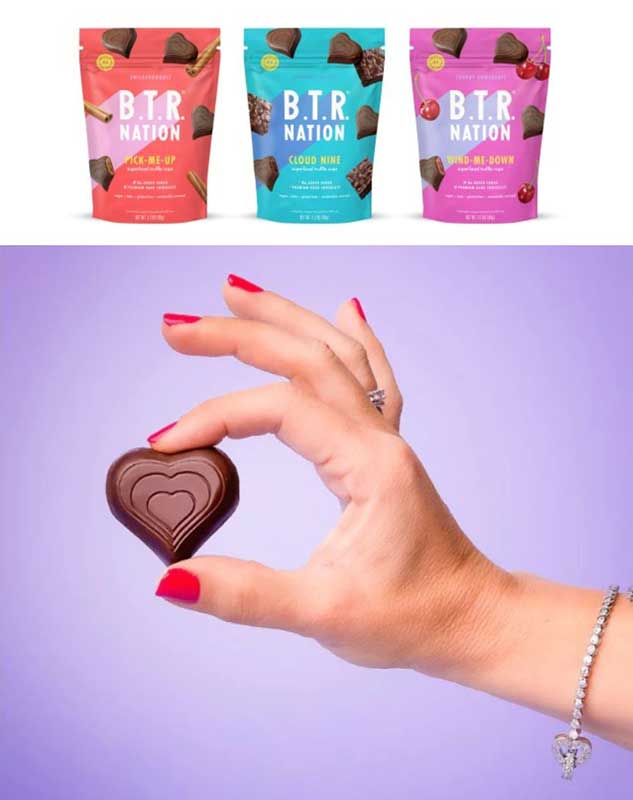 It's not Valentine's day without heart shaped candy. B.T.R. which stands for "be BOLD, TENACIOUS & RESILIENT," have candy and bars that aren't just yummy, they are also good for you! Their truffle cups provide the nostalgia of eating a peanut butter cup, but without ALL the junk and guilt. B.T.R. superfood truffle cups feature:
● Sustainably sourced cacao; the highest quality dark chocolate on the planet
● 0g of added sugar, 90% less sugar than the average cup & naturally sweetened w. dates
● Boosted with purpose-driven superfoods and adaptogens
● No additives, no soy, no "natural" flavors, only real food
There are 3 different flavors: Snickerdoodle (Cinnamon Spice), Brownie Batter, and Cherry. Or you can try the variety pack to taste all 3 flavors. A bag of 18 cups is currently discounted to $36.99 from btrnation.com
OpenRun Pro wireless headphones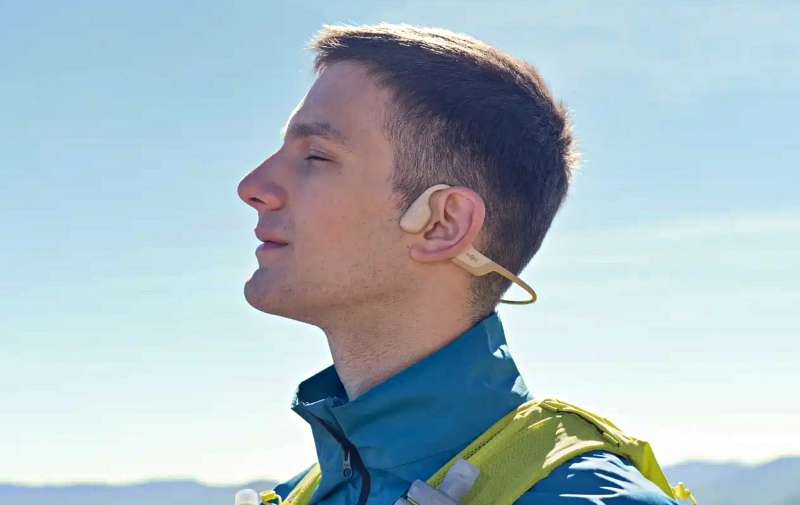 Motivation is an important tool for exercise. For a lot of us, it's music that kicks us into gear, or maybe a really good audiobook, and that usually means headphones. You want to hear it, feel it, and let it drive you. But, if you're running or cycling outside, blocking out the outside world can be straight-up dangerous.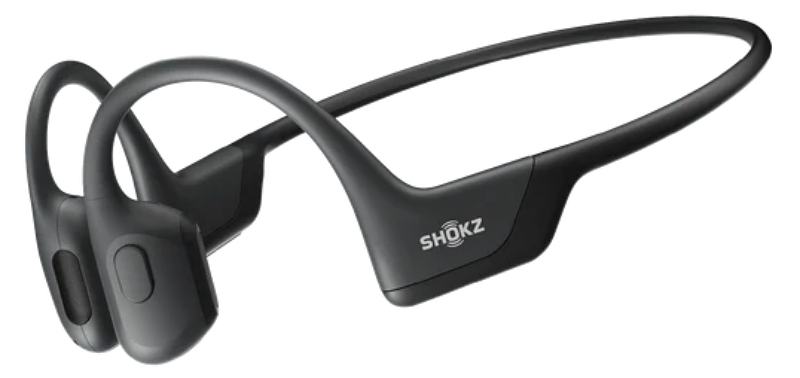 That's where the OpenRun Pro Headphones from Shokz shine. They use bone conduction for audio which leaves your ears completely open to hear vehicles, horns, sirens, wildlife or anything else you need to be aware of in the moment. Unlike running with one earbud or AirPod, your awareness isn't lopsided and your music isn't single channel.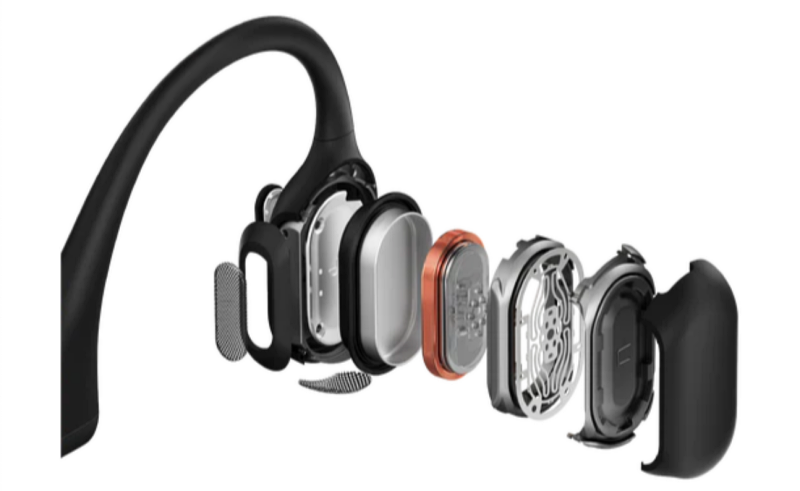 The OpenRun Pros channel best-in-class audio through your cheekbones just in front of your ear. Two bass enhancers round out the sound to create premium, full audio that sounds great while letting you hear all those other sounds you need to hear.
They're built for athletes with features like IP55 sweat resistance, a comfortable action-specific fit, 10-hour battery life and even a 5-minute quick charge to get you 90 minutes of listening. And because they aren't in your ear canal or pushing your ears against the side of your head, you can wear them for long sessions without discomfort.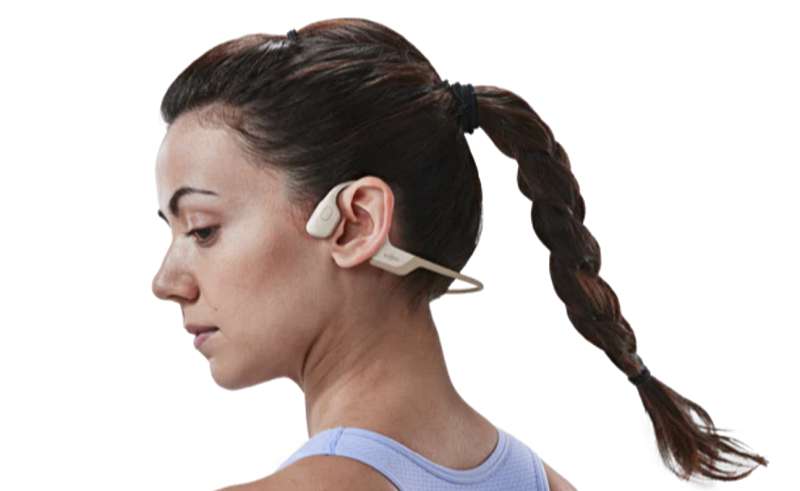 OpenRun Pros are available in 4 colors; Black, Blue, Pink and Beige. A smaller size (Mini) is available in just Black and Beige. It's about 0.83″ smaller in diameter which is great for smaller heads or for use with helmets. Shokz has a great sizing tool to help you find your fit.
If you've got an athlete in your life these are an excellent gift idea for motivation while helping to keep them safe while exercising. How great is that?
Price: $179.95
Where to buy: Shokz or Amazon
Govee Envisual TV Backlight T2 adds visual drama to your home theater experience!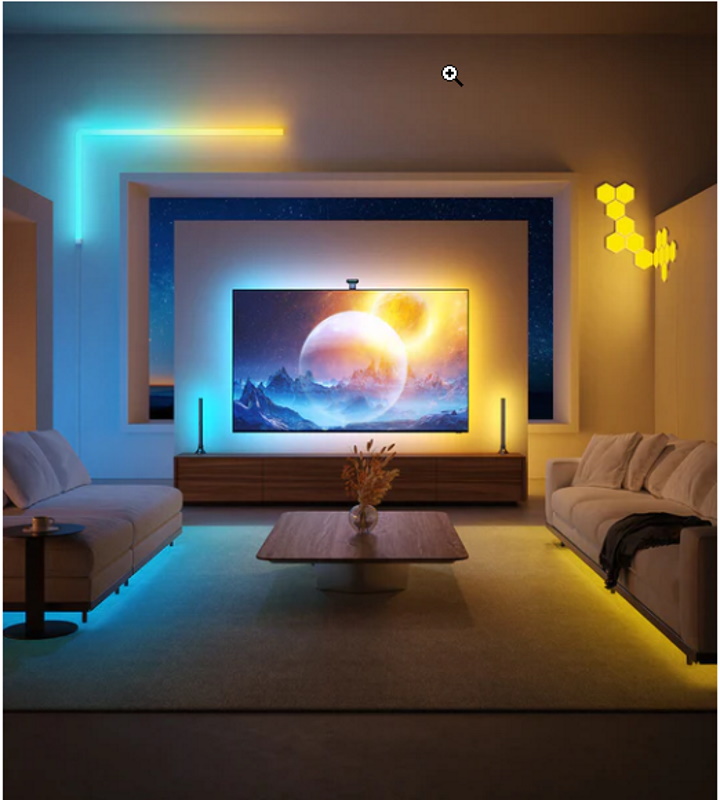 Everywhere I go, I hear folks talking about how fast time is going by. And now here we are again at the doorstep of another Valentine's Day. For the past three years, we have been through so much, that a nice quiet evening around the TV with the one you love, just might be the perfect gift of time and love. Whatever movie you choose, you should have the best possible experience, and this Govee Envisual TV Backlight T2 will give you just that. Imagine the effect of backlighting added to your sound and ambiance. This Govee Backlight provides real-time color matching to enhance your visual experience and even an Enhanced Music Mode that allows you to choose between 4 modes (Energetic, Rhythm, Spectrum, and Rolling). And, since it works with Alexa and Google Assistant, you never have to leave the couch to choose your experience. You can click here to purchase the Govee Envisual TV Backlight T2 for $119.99 for TVs that are 55 to 65 inches, or $149.99 for TVs that are 75 to 85 inches.
Price: $119.99 – $149.99
Where to buy: Govee and Amazon
A loaf of bread, a flask of wine and thou…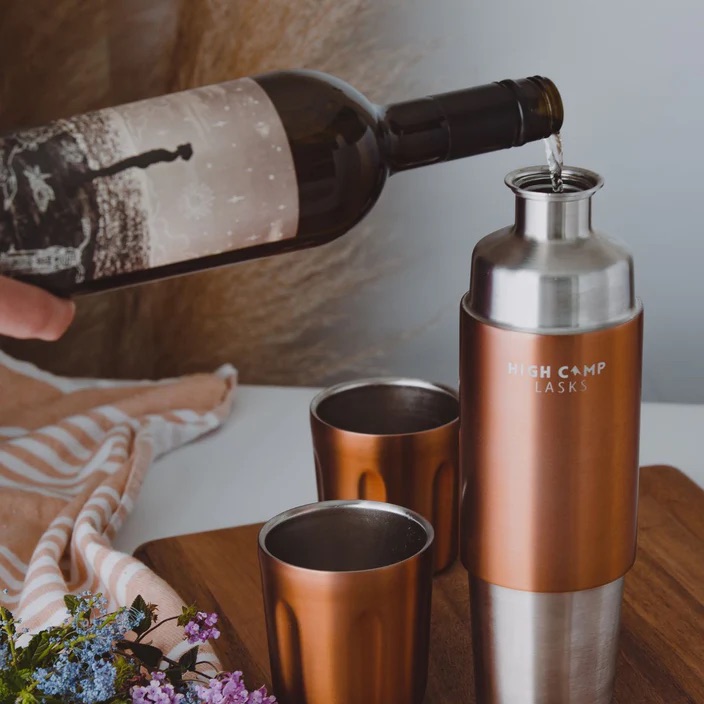 Valentine's Day is here again, and every year I try to find something different to surprise my wife.  This year it is the Firelight 750ml flask from High Camp customized with our personal logo.  Now I'm pretty sure I know what you're about to ask – "Dave, why in the world would a flask be a good Valentine's Day present?"  I'm glad you asked that. Aside from being able to celebrate a toast on this special day with your partner in crime, a nicely designed flask (especially one made yours through customization) can become an integral part of your misadventures throughout the year.  Imagine enjoying a Fat Tuesday/Mardi Gras parade with 750ml of Hurricanes.  Or a quiet evening around the fire pit with hot toddies.  Or kicking off summer at the pool with Golden Margaritas.  And alcohol is not always a necessity – we've even been noticed to fill a good flask with white grape juice and club soda for something lighter.  The possibilities are only limited by your imagination.
High Camp has a winner with the Firelight flask.  Yeah, there's a 375ml version as well, but the 750ml keeps the celebration going.  Size-wise, it can hold a fifth of your favorite beverage, a bottle of wine or hot chocolate and peppermint schnapps when hunting the elusive Christmas tree.  The High Camp comes with 2 tumblers to share and a double-walled and insulated main container that will keep your beverage of choice hot or cold (depending, of course, on how you started the adventure).  Plus you can upload an image and/or text to be laser-etched on the body of the flask, making this undeniably yours (or that significant other's should you give this for Valentine's Day).  Coming in Copper, Gunmetal, British Racing Green or Stainless Steel, and priced at $125, the Firelight flask is a gift that will have you and your loved one smiling – and enjoying – the entire year.
Price: $125.00
Where to buy: High Camp Flasks
Comfytemp weighted heating pad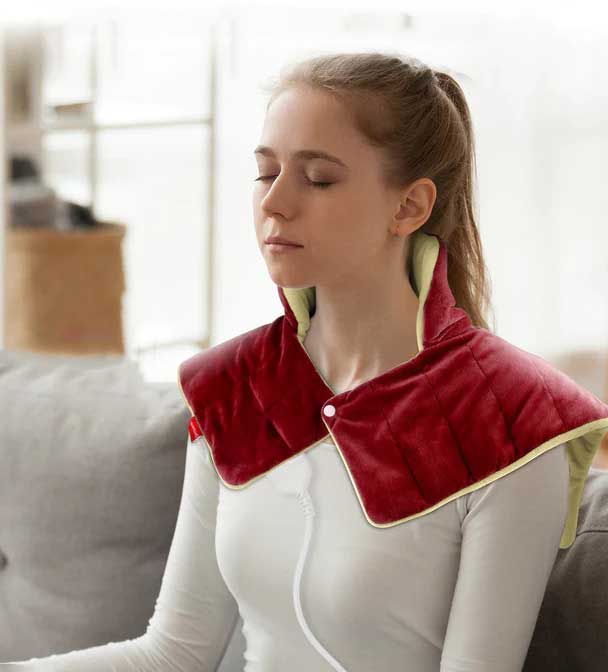 The perfect Valentine's Day gift includes a warm hug from someone that you love. Here's a gift that delivers on the warmth part. It's a weighted neck and shoulders heating pad from Comfytemp. It even comes in a deep red color if you want to go all in on the Valentine's Day theme. If not, it also comes in grey and blue. I reviewed the larger version of the Comfytemp weighted heating pad last year and I can attest to the fact that it's still working wonderfully (Jeanne has been using it every day). The outer cover is velvety soft and the built-in heat controller allows you to dial in the right about of heat to soothe an achy neck, or just add some extra coziness while vegging on the couch with your favorite rom-com for the perfect Valentine's day evening.
Price: $39.99
Where to buy: Comfytemp and Amazon
AMIRO R1 PRO Skin Tightening Device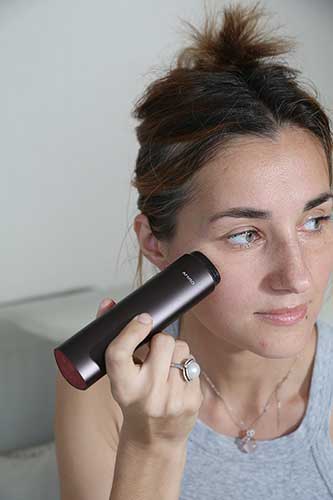 Here's a unique gift for the person on your Valentine's Day gift list who likes to admire themselves in the mirror. Give them the AMIRO R1 PRO Skin Tightening Device so they can keep those pesky wrinkles and fine lines at bay. I know you can't stop the march of time, but with this device, you just might be able to delay it. The AMIRO R1 PRO Skin Tightening Device is a Red Dot award-winning device that features 6 poles to deliver more powerful radio frequency and microcurrent to lift and tighten skin with 5-10 minute painless sessions once or twice a day. The device is CE, FCC certified so it's safe to use and it is rechargeable for convenient cord-free use.
Price: $339.99
Where to buy: Amiro