We use affiliate links. If you buy something through the links on this page, we may earn a commission at no cost to you. Learn more.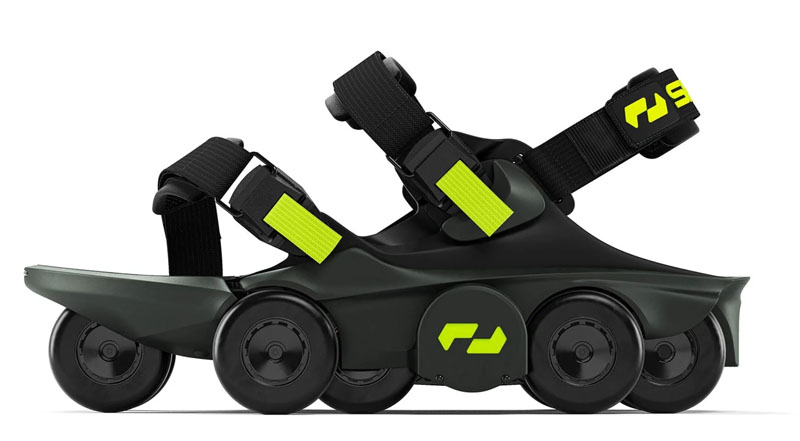 NEWS  – Walking – we all do it.  What if you could do it faster, say 2.5 times faster, without expending any additional effort?  That's what Shift Robotics want to do for you with their new Moonwalkers mobility device.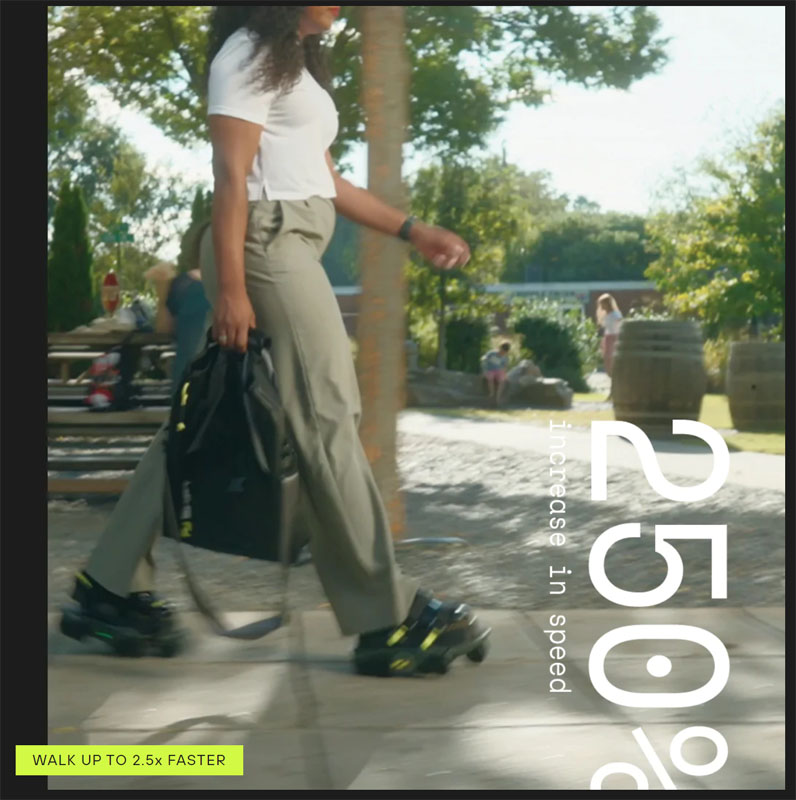 They resemble the type of rollerskates that strap on over your shoes, but looks are where the similarity ends. The drivetrain on the devices has an adaptive A.I. engine that learns as you move, allowing you to cover more distance with the same effort.
Here are the specs:
Top Speed: 7 mph
Range: 5-7 mi
Product Weight: 4.2 lbs each
User Weight limit: 220 lbs (100kg)

Rated Power: 300W

Max Torque: 8Nm

Max Slope: 10 degrees

Motor Control: Field Oriented Control

Brake Distance: 3ft on Dry Road

Water Resistant: IP54

Battery Capacity: 3.0Ah

Max Accepted Charge Power: 65W each

Charger Type: USB-C PD Compatible

Charge Time: 1.5 hours

If they sound cool to you, you can jump in on their pre-order period with a refundable $50 deposit.  They are planning to deliver units in the vague "Summer 2023" timeframe.  Of course, before they will ship, you'll have to cough up the remaining $1349 of the $1399 total price.  And, if you are outside the US, you're out of luck as they will only ship to US addresses.
They raised over $330,000 on Kickstarter last year with rewards as low as $899 and now seem to be headed toward production.  Still interested?  Head on over to the Shift Robotics website and plunk down $50.  Now, if the waiting period before shipping would go by at 2.5X speed… If you don't want to wait for the Moonwalkers, take a look at Razor Jetts DLX Heel Wheels on Amazon.