We use affiliate links. If you buy something through the links on this page, we may earn a commission at no cost to you. Learn more.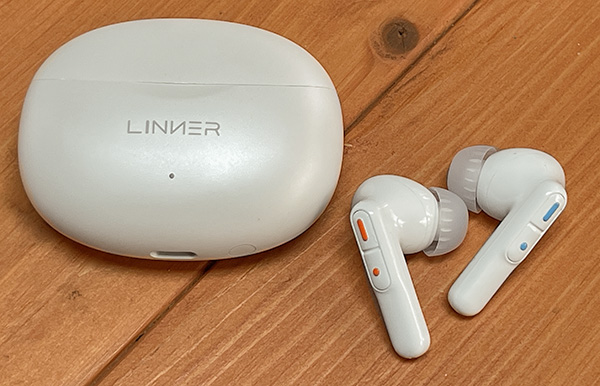 REVIEW – As I've gotten older, I've reached that stage in life where I notice my hearing is not what it used to be. While I can hear fine, It's understanding I have issues with—especially in a crowded area with a lot of background noise. This past year, the FDA finalized a ruling that allows over-the-counter (OTC) hearing aids to be sold directly to the public. Plus, there are iPhone apps that can perform hearing tests. Linner is a new OTC hearing aid brand that came out of the gate early with its Nova Hearing Aids.
Before we go further, note that no smartphone app can replace a hearing test done by a professional audiologist. However, the hearing test results from an app can help with mild hearing loss, or at least indicate that you need to see an audiologist.

What is it?
The Linner Nova Hearing Aids are an earphone/bud that mimics the look of Apple's wireless AirPods—complete with a long stem. They are color coded with red external buttons along the stem for the right ear and blue buttons for the left ear.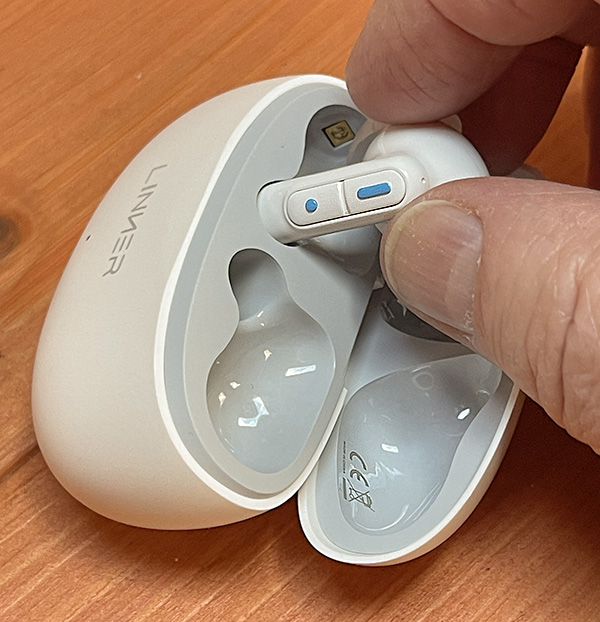 The Linner Nova Hearing Aids come in a hard plastic hinged case—again similar to AirPod's case. The case can be charged via USB-C or Qi-compatible wireless charging. Where the Nova case differs from Apple's is that it uses ultraviolet light to sanitize the hearing aids while housed inside the case. (Ultraviolet light disinfects surfaces making them practically germ-free). My germaphobe wife appreciates this feature.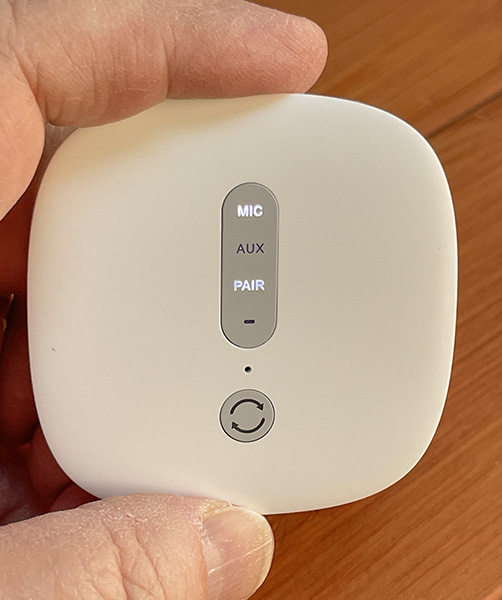 Included with the Nova Hearing Aids is what Linner calls the Connect. This small device pairs with the buds using Bluetooth. 
In what Linner calls TV Mode, the Connect connects to a TV via the AUX/headphone port for broadcasting audio wirelessly to the buds. In Mic Mode, the Connect will allow the user to hear conversations from up to 66 ft. away using its powerful mic.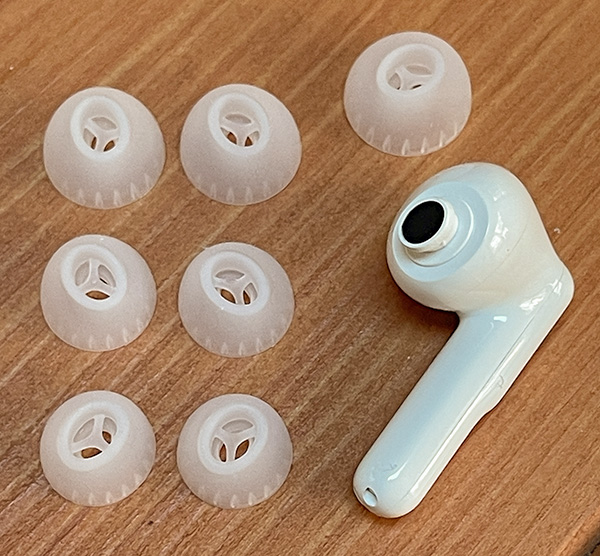 Four sizes of ear tips are included as is a 3.5 mm AUX cable and a USB-C to USB A charging cable.
The Linner Nova Hearing Aids are eligible for FSA and HSA, meaning you can use pre-tax accounts to pay for healthcare-related expenses. Note: To qualify for an HSA you must have a high-deductible health plan. 

Hardware specs
Up to 42 dB volume enhancement
Bluetooth 5.2
Anti-bacterial ear tips
Built-in UV-C lamp for killing germs
Four sound modes
Linner Connect for TV streaming and external mic
Wireless charging
IPX5 waterproof rating

Design and features
There are a few good reasons for recommending Linner Nova Hearing Aids to someone with mild to moderate hearing loss. They certainly make the world around you louder. And since they look like Apple's now recognizable AirPods, no one will look at you strangely when worn. 
Linner states that feedback (that high-pitched squeal you sometimes hear with other earbuds) is non-existent. I haven't heard any since I've used them. 
Hearing Aids have in-ear detection that pauses (non-live) audio sources when removed and resumes when re-inserted. Water-proof rating is IPX5, which is good for exercising and rainy conditions.
They are comfortable for 2-3 hours (a visit to a restaurant or a movie). Unfortunately, they become a bit uncomfortable when worn for longer periods.
Included in the box is a small device Linner calls Connect. Connect works great for a personal, wireless connection to your TV or as an extended-distance mic. I highlighted personal because connecting it to the TV via the headphone jack (AUX) port mutes the main TV volume. Only the Nova wearer can hear any TV audio. When using AUX, the sound is clear and in stereo. However, there is no Spatial Audio as with Apple's AirPods Pro earphones.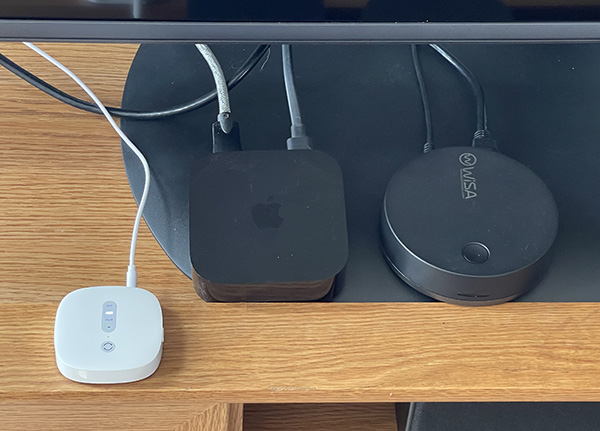 You can use the Connect's built-in mic as a source mic for the TV bypassing the AUX port. That way, the wearer can hear TV along with others, but at an increased volume. However, there is a lag using the Connect mic creating an echo effect. I found it distracting. Also, touching the Connect anywhere near the mic located on the top creates a painfully LOUD noise. It's best to only hold it on its sides avoiding the mic.  
Pairing with the Linner Connect requires the Linner Nova Hearing Aids to be placed back into the case and then removed. The same holds true when turning off the Connect and reverting back to using just the buds.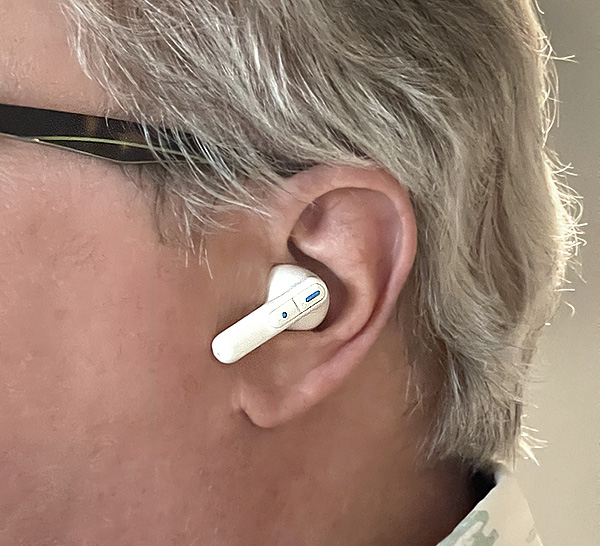 Using the Linner Nova Hearing Aids in public is interesting. As I said, they look like AirPods, so they won't look weird. And they certainly increase the volume of everything around you. I issue I have isn't volume but it's clarity. Although I hear sounds just fine, I have much more trouble understanding human speech clearly in noisy situations. I also have problems picking specific voices out of the din of multiple voices—at a noisy restaurant or party, for instance. Despite what Linner claims, the Nova buds don't help my hearing where clarity is concerned—at all. Note that you may have a completely different experience. Everyone is different.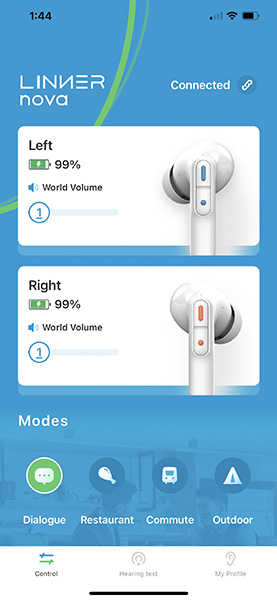 There are four different sound modes to choose from using the LINNER HA app.
Dialogue mode accentuates the human voice the most. In this setting, I can hear much more than I can when not wearing the buds. However, as I said, the voices I can hear are not any clearer. It's the same aural blending of voices—only louder. Plus, voices take on a metallic, robotic quality that is hard to understand and not pleasant sounding.
Restaurant mode uses active noise canceling (ANC) to lower background noise while letting you hear voices close by. This works well, but again, clarity is not improved and I continue to have trouble understanding what is being said.
Commute mode uses ANC to cut out the background hum from a subway, automobile, air travel, or other mechanical noises. 
Outdoor mode changes audio the least to my ears. Background noises sound more muffled as opposed to disappearing via ANC,
The Nova buds can double as standard music earbuds via Bluetooth. They sound pleasant enough playing your favorite music, but this is not their main purpose. Many other earphones reproduce audio better—but those earphones aren't hearing aids.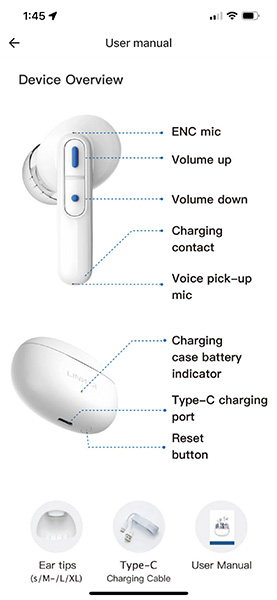 There are separate volume settings in the app, numbered from 1-8. Linner calls them World Volume. Volume can also be turned up or down using physical buttons on the buds. Many times, the volume slider in the app did not work while the buttons on the buds worked well. Also, when I changed the volume using the buds' physical buttons, the volume sliders in the app did not move. I could never tell what the volume number setting was. Note that hearing bud functions are not customizable.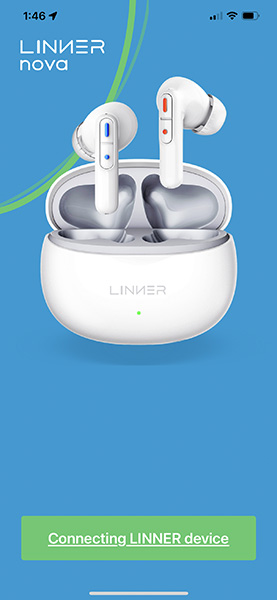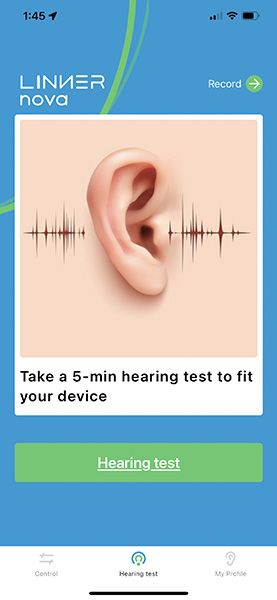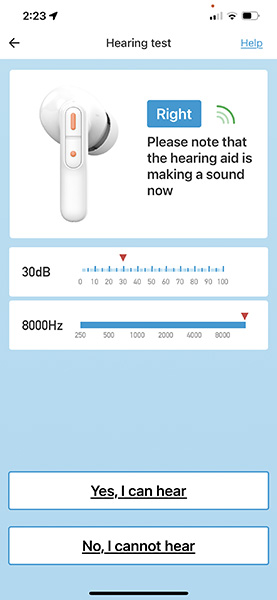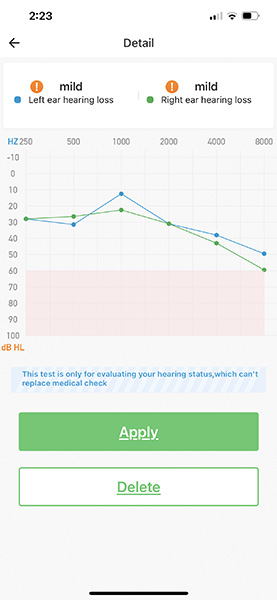 The LINNER HA app will perform a hearing test. It requires about 10 minutes in a quiet environment with no interruptions. The test asks you to press a button on the screen when you can hear a tone or a different button if you cannot hear the tone. After the test, the app said I have mild hearing loss. The app doesn't test for clarity.

What I like
They do increase volume quite a bit
Anti-bacterial ear tips and germ-killing UV light
Comfortable
Can play streaming music
Clear, stereo audio via the Connect TV AUX port
Well made
Physical buttons on buds
USB-C and 3.5 MM audio cables included

What I'd change
Volume is louder, but not any clearer
Voices sound robotic
Connect device mic causes an audio delay

Final Thoughts
The Linner Nova Hearing Aids may be a viable solution to any hearing problems you may have. But they are not for me.
After using the Nova Buds, I've come to the conclusion that for my needs, clarity is more important than overall volume. Unless there is another brand of OTC hearing aids I haven't tried, the only remedy for my hearing loss is to use an audiologist and purchase prescribed hearing devices tuned to my specific hearing issues. That's going to cost quite a bit, but it looks like that may be the only solution for my hearing health.
Price: $339.00 
Where to buy: Linner
Source: The sample of this product was provided by Linner.