We use affiliate links. If you buy something through the links on this page, we may earn a commission at no cost to you. Learn more.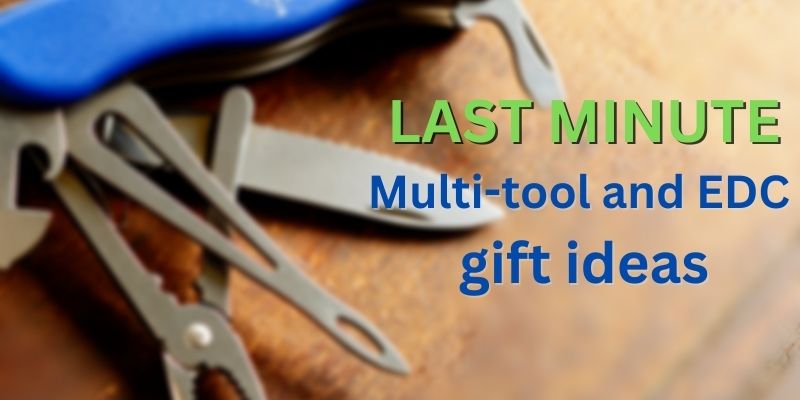 ARTICLE – We're coming down to the wire of shopping time with Christmas in just one week. If you're still struggling to finish your gift purchasing, I have a short list of ideas specifically for the people on your list who like unique multi-tools and other EDC gear. Ready, set, shop!
1. Leatherman Signal multi-tool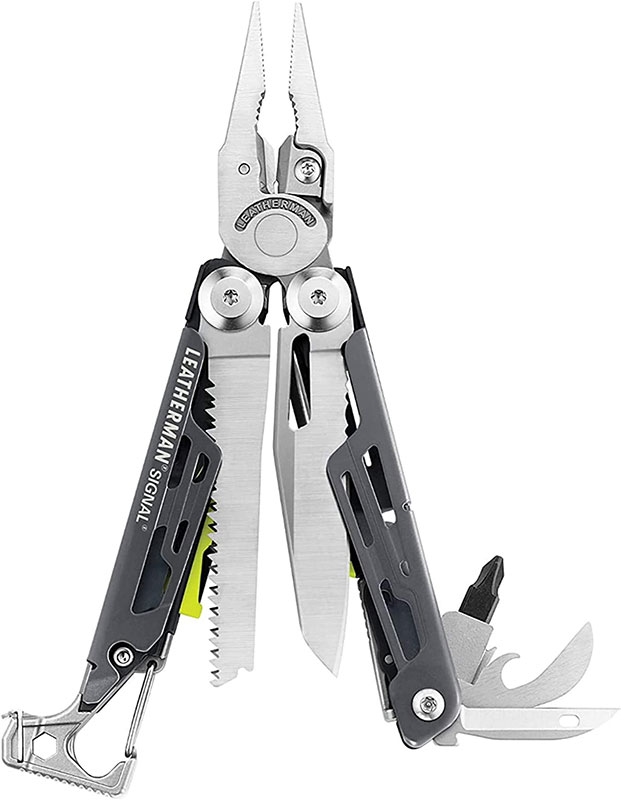 First up is the Leatherman Signal multi-tool. Because of the brand, you already know that this multi-tool is a quality tool that will last for years, but what sets the Signal apart from most other multi-tools is the fact that it has some extra features for outdoor enthusiasts and campers. It features a safety whistle, a fire starter Ferro rod, a hammer, a diamond-coated sharpener, and a built-in carabiner that lets you easily attach it to a belt loop, backpack, etc.
Price: $129.95
Where to buy: Amazon
2. Infinity Tool wearable multi-tool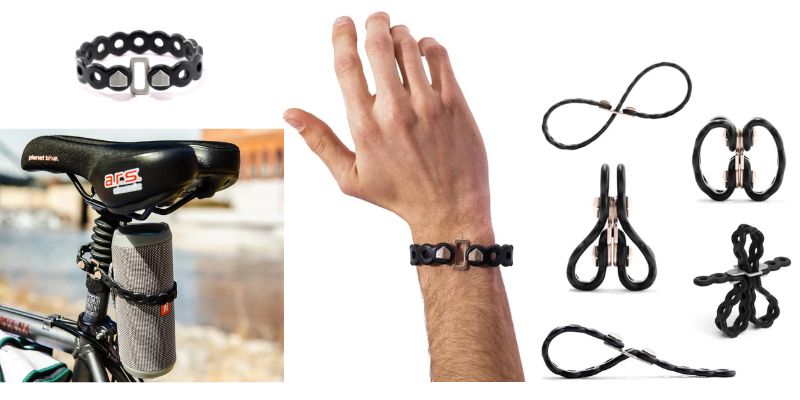 The Infinity Tool is not your average multi-tool, but it does offer multiple uses in one "device". This silicone strap can be worn as a bracelet and then taken off when needed to be used for lashing items together, strapping gear to your bike or backpack, or you can even use it as a fidget toy. Available in either 8-inch or 16-inch lengths and in 4, 8, or 16-packs, these ultra-strong straps can be connected together for even more versatility.
Price: $35.00 – $109.00 depending on package size and strap length.
Where to buy: MODL Outdoors
3. ASR Outdoor Slingshot Folding Pocket Knife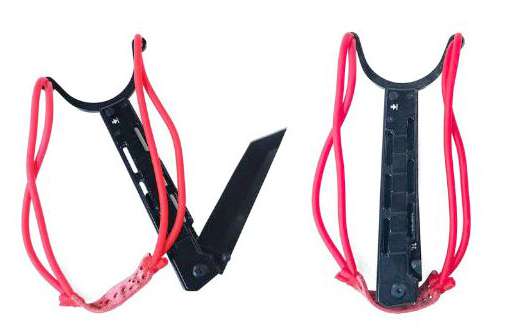 The ASR Outdoor Slingshot Folding Pocket Knife is a pocket knife that has a built-in slingshot because why not? Seriously though, this one is probably more of a novelty than a serious knife or slingshot. But you have to admit that it's unique right? It features a pocket clip and a leather sheath that holds the knife and ammo. At less than $25, it won't break the bank if you want to give it as a gag gift to your favorite EDC fan.
Price: $23.47
Where to buy: Amazon
4. Olight Arkfeld flashlight with a built-in laser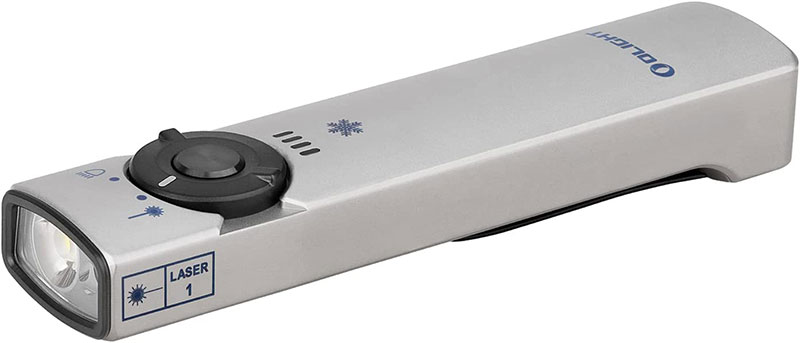 I am a big fan of Olight flashlights and this one is one of my current favorites. I like it because it's got a unique shape that keeps it from rolling off a flat surface. Another cool feature of this particular flashlight is that it has a built-in laser pointer that I can use to annoy my American Bobtail cat Ozzy.
Price: $71.99
Where to buy: Amazon
Read: Olight Arkfeld flashlight review
5. VIPERADE pocket organizer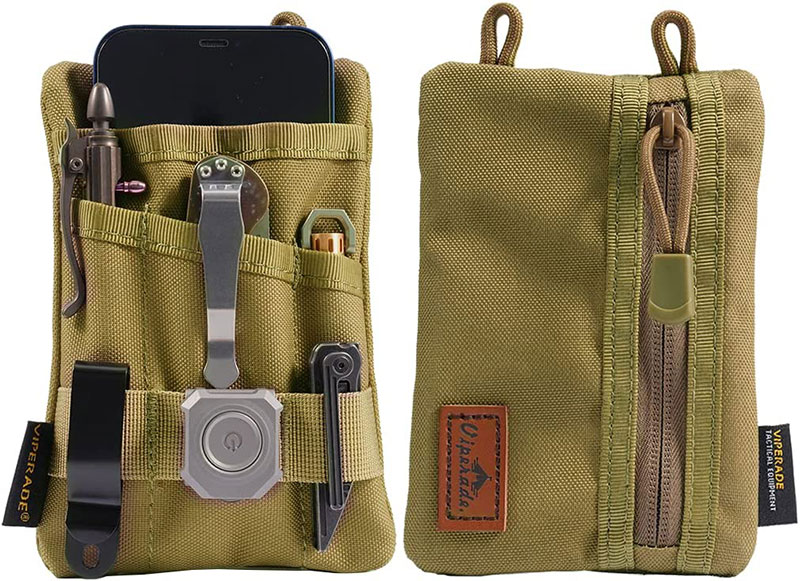 When you have a core collection of EDC gear, you need a way to organize and carry it. One way is in your pockets or your shoes (see below) and another way is in an organizer pouch like this one from VIPERADE. The VE1 is a 500D canvas pouch that features a zippered section as well as open topped slots for your favorite pens, knives, and more. it has loops that you can attach a strap so you can wear it around your neck. MOLLE straps on the outside allow for even more attachment points.
Price: $19.99
Where to buy: Amazon
6. TreadLightGear moccasins with pockets!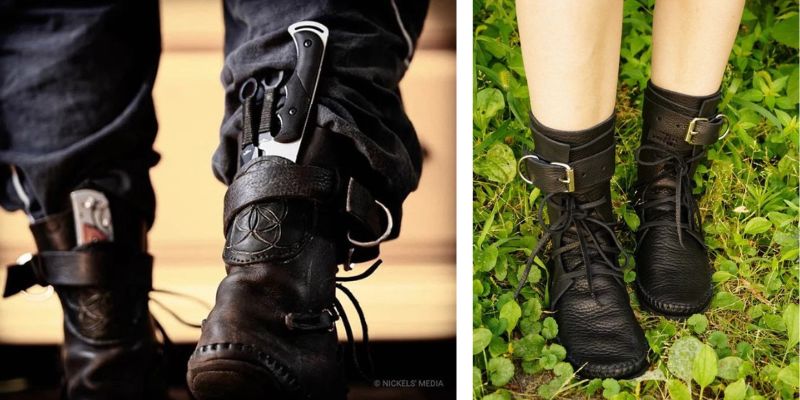 If you don't want to look like Batman (or Batwoman) with a full utility belt of EDC gear, then how about a pair of leather moccasins that have pockets for your knives and other gear? Yep, pocket mocs are a thing and these hightop handmade bull hide leather mocs from TreadLightGear look pretty awesome. Unfortunately, since they are handmade, you're not going to get them in time for this Christmas, but you could print a picture of them and put them in the stocking (which would be fitting!) for your gift recipient so they know they are on the way.
Price: $625.00
Where to buy: Etsy