We use affiliate links. If you buy something through the links on this page, we may earn a commission at no cost to you. Learn more.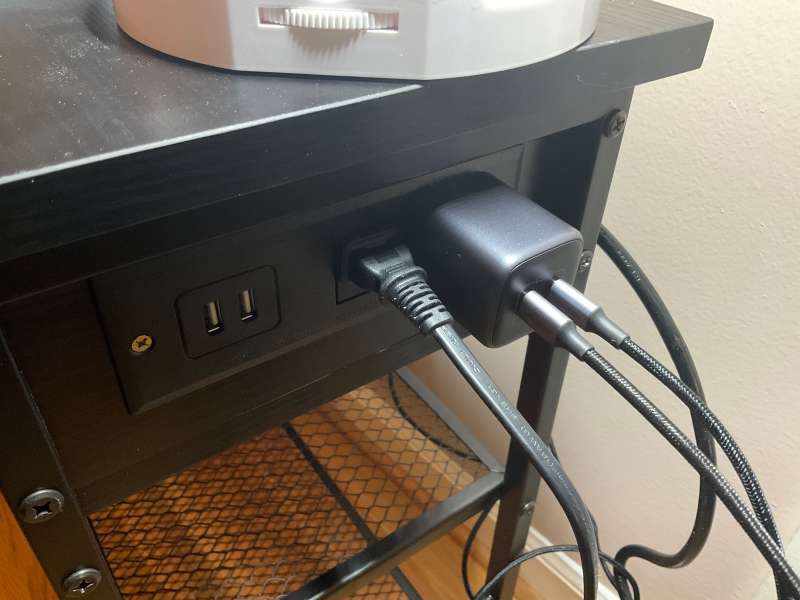 REVIEW – It's safe to assume that almost everyone (in North America, at least) is now carrying at least two things that they need to charge on a daily basis. It may be a phone and a watch, a phone and a laptop, or a phone and earbuds – but very few folks have only one electronic thing they use on a daily basis anymore. So, how does this impact your charger situation? Do you charge one and then wait to charge the other? What if you only have a limited time close to a power outlet and both devices are needing a top-up? Or you're in a place with only a single outlet available? UGreen has several solutions that they've recently released, but today, I'm looking at the Nexode Mini 45W two-port charger.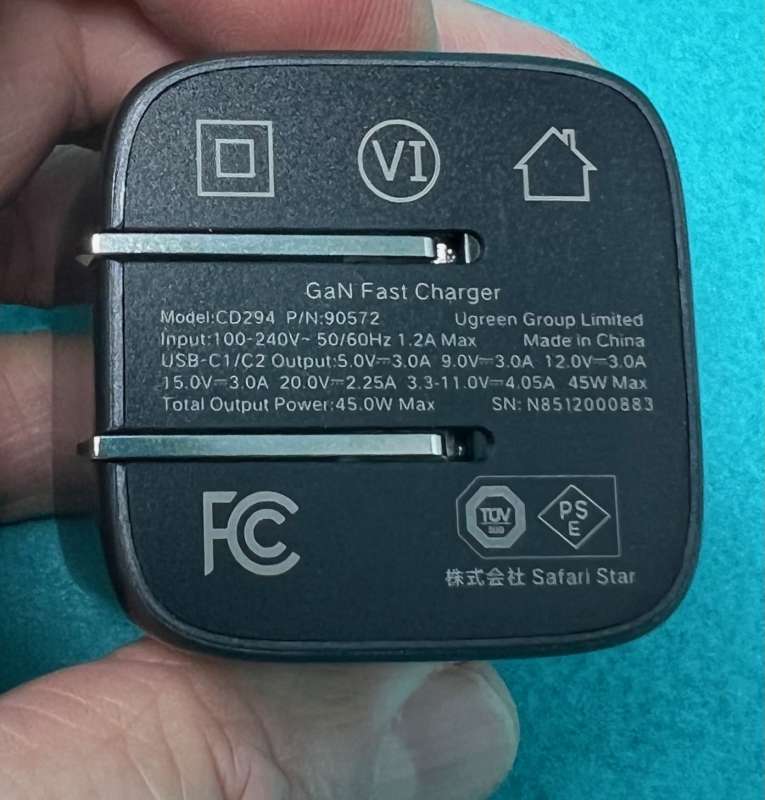 What is it?
The Ugreen Nexode Mini 45W is a two-port USB-C charger with folding power prongs for use in North America.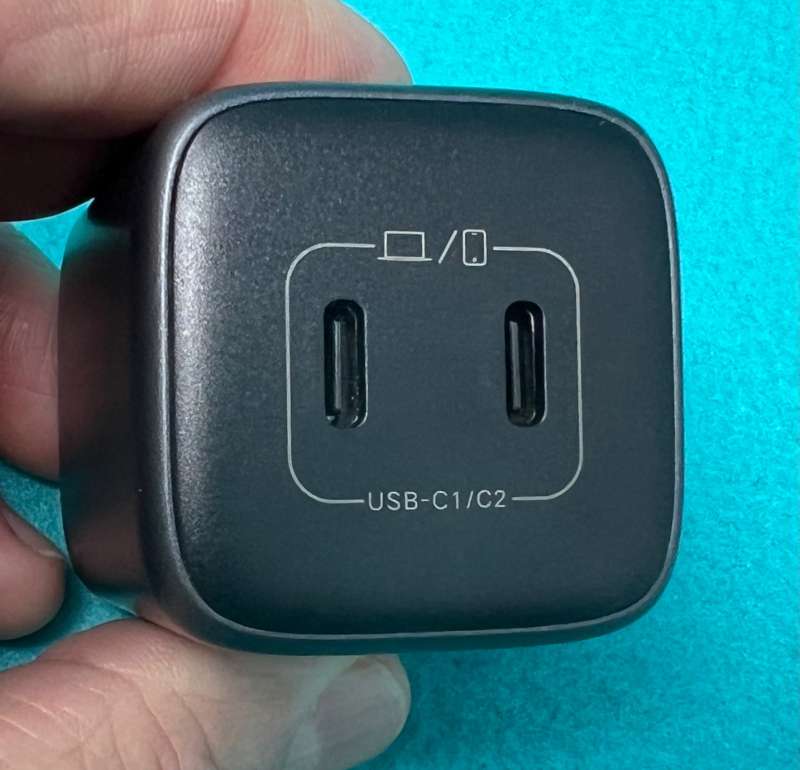 Hardware specs
From manufacturer website
Two ports supply up to 45W of power to any device
Next-Gen safety: output preventing overheating, overcharging, and over-voltage
36% smaller than other 45W chargers
Design and features
The UGreen Nexode Mini 45W charger is a simple 1.57" x 1.57" x 1.93" grey box with a two-prong power connection on one of the smaller sides. The opposite side has two USB-C ports that can either deliver 45 watts (using one port only) or up to 25 watts if you're using both of them at once. Internally, UGreen has a combination of firmware and hardware that monitors the load on both ports to prevent overheating and excessive power to any device connected.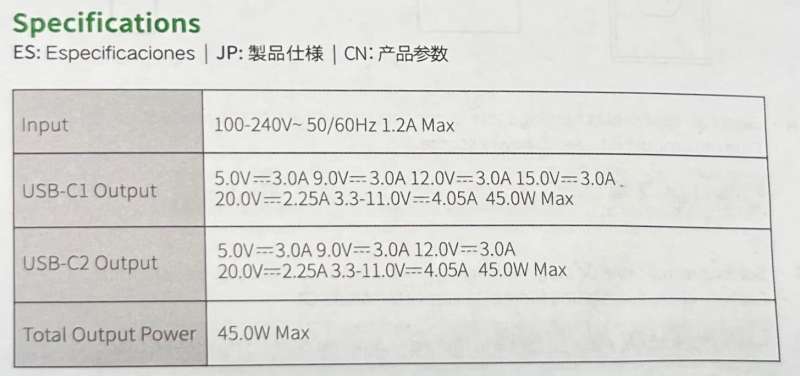 Performance
I found the charging times using two ports at once to be equivalent to using two Apple 20-watt power adapters separately. I tested with two different iPads (a Pro 12.9" 5th gen and a mini 6th gen) as well as an iPhone 13 Pro Max. I currently don't have anything that can use more power, but it's nice to know that if a traveling companion had, say, a laptop, I'd be able to let them use it without worrying about overheating.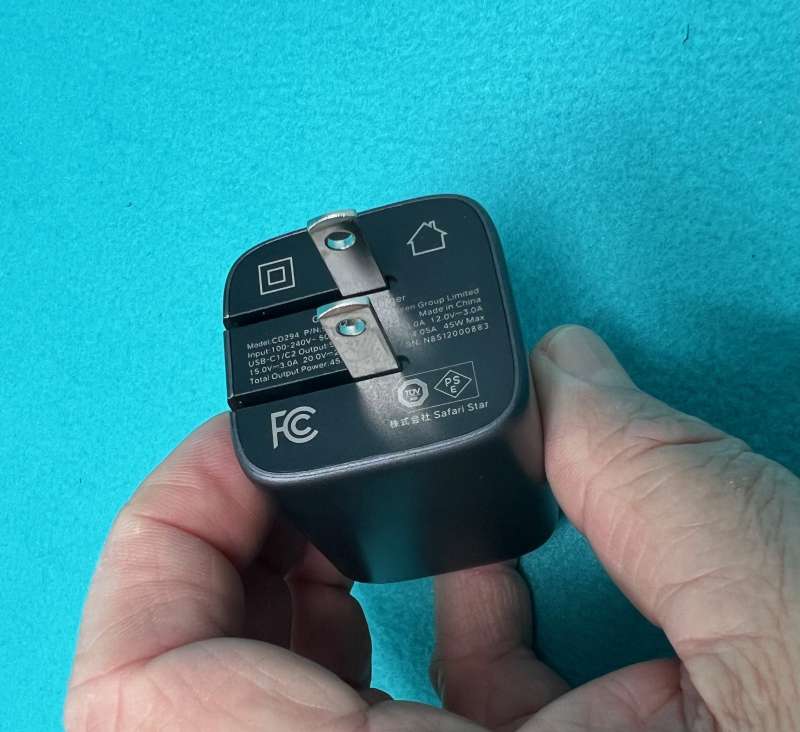 What I like
Power equal to two phone chargers
Prongs fold up for travel
What I'd change
Having an international solution would be nice.
Final thoughts
While many are still staying away from crowded spaces or being locked into a metal tube several hundred feet up in the air for hours at a time, there are others who are starting to embrace this thing called travel once again. Even if you're using a car or train, you may still appreciate having a charger that doesn't poke holes in your bag. While the UGreen Nexode Mini 45W USB-C charger can fold up its prongs, it's still a lump in your bag. Trade-offs happen. Still, I much prefer a single unit to several to avoid overloading the outlet while charging. Who knows what else will need to be plugged in at whatever site you stop to power up at?
Price: $39.99
Where to buy: Company website and Amazon
Source: The sample of this product was provided by UGreen.