We use affiliate links. If you buy something through the links on this page, we may earn a commission at no cost to you. Learn more.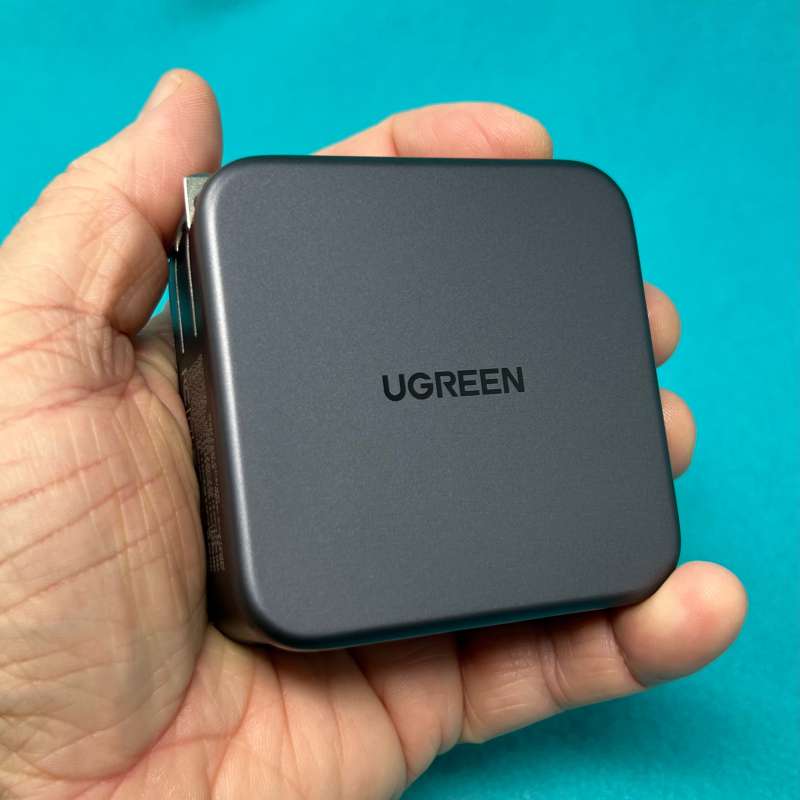 REVIEW – The world of chargers is finally getting back to normal – and actually improving. Whatever caused the dearth of available products last winter has been replaced by dozens of multiport GaN power supplies and I'm happy about it! Today's model is from a name you've seen a good bit here on The Gadgeteer: UGreen. The UGreen Nexode 140W charger a flat grey box with a fold-up US plug, but what does it bring to the table? Let's see.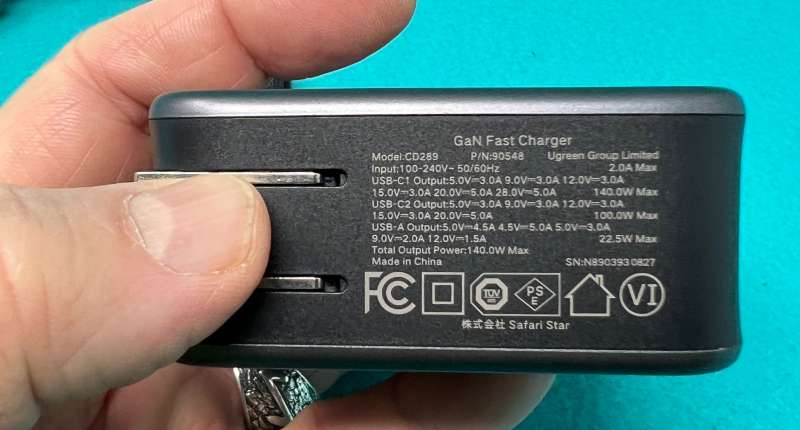 What is it?
The UGreen Nexode 140W charger is a Galium Nitride-based charger with three ports and a fold-up 2-prong US plug.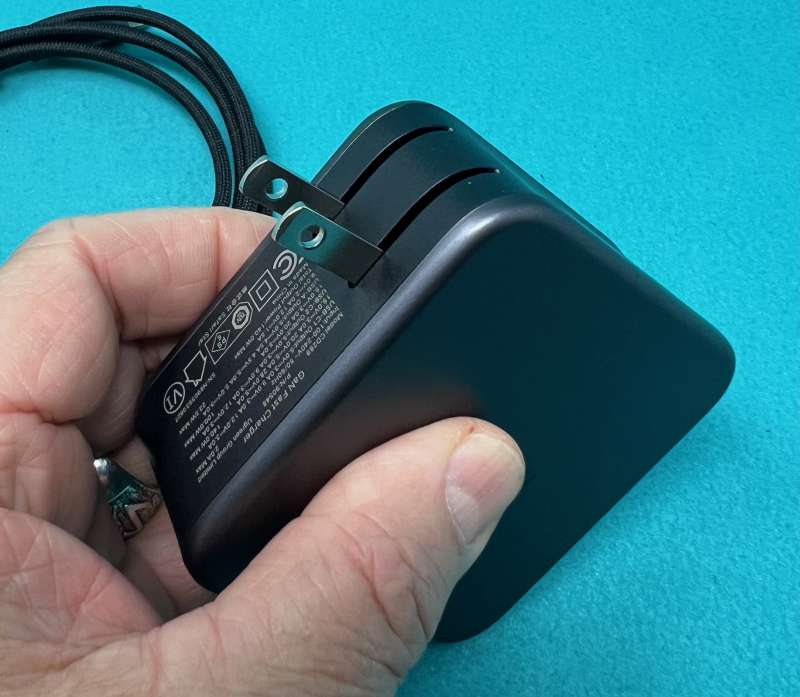 Hardware specs
Input: 100-240V~50 / 60HZ 2A Max
USB-C1 Output: 5V⎓3A, 9V⎓3A, 12V⎓3A, 15V⎓3A, 20V⎓5A, 28V⎓5A. 140W Max
USB-C2 Output: 5V⎓3A, 9V⎓3A, 12V⎓3A, 15V⎓3A, 20V⎓5A. 100W Max
USB-A Output: 5V⎓4.5A, 4.5V⎓5A, 5V⎓3A, 9V⎓2A, 12V⎓1.5A. 22.5W Max
Total Output: 140W Max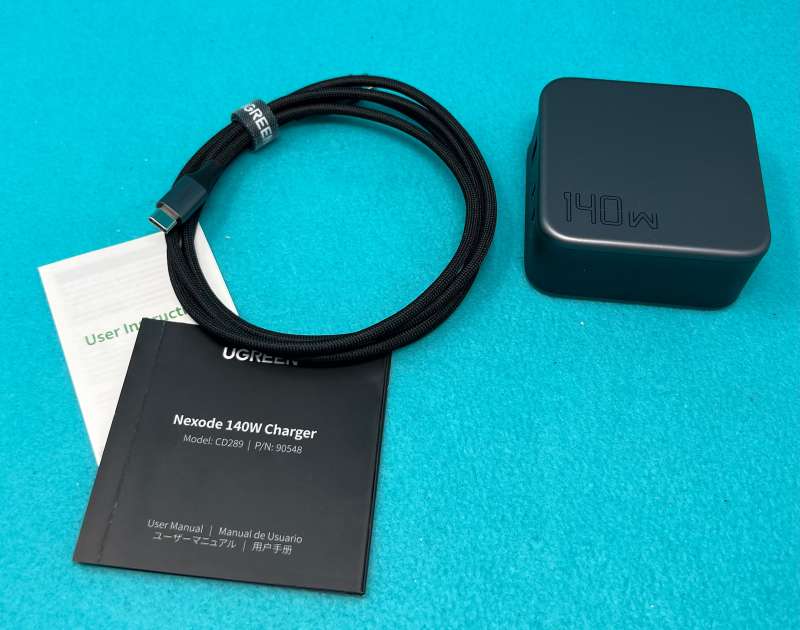 Design and features
The design of the UGreen Nexode 140W charger is pretty straightforward: a 3" x 3" x 1.4" block with 3 ports and a plug. UGreen decided to defy the stark white of the Apple/Belkin/Mophie world and the deep black of the Dell/Anker/Lenovo offerings and meet in the middle – a smooth grey outer shell. The narrow sides are slightly sculpted in and are black. It's very elegant in appearance.
The three ports are labeled very creatively: USB-C1, USB-C2, and USB-A. The labels on the device show power given if only one device is attached.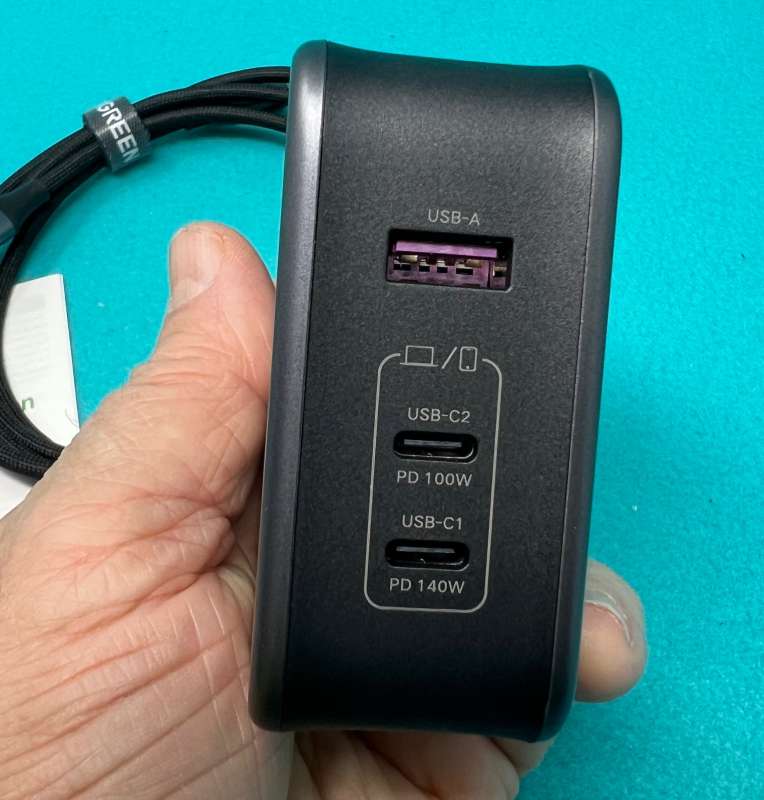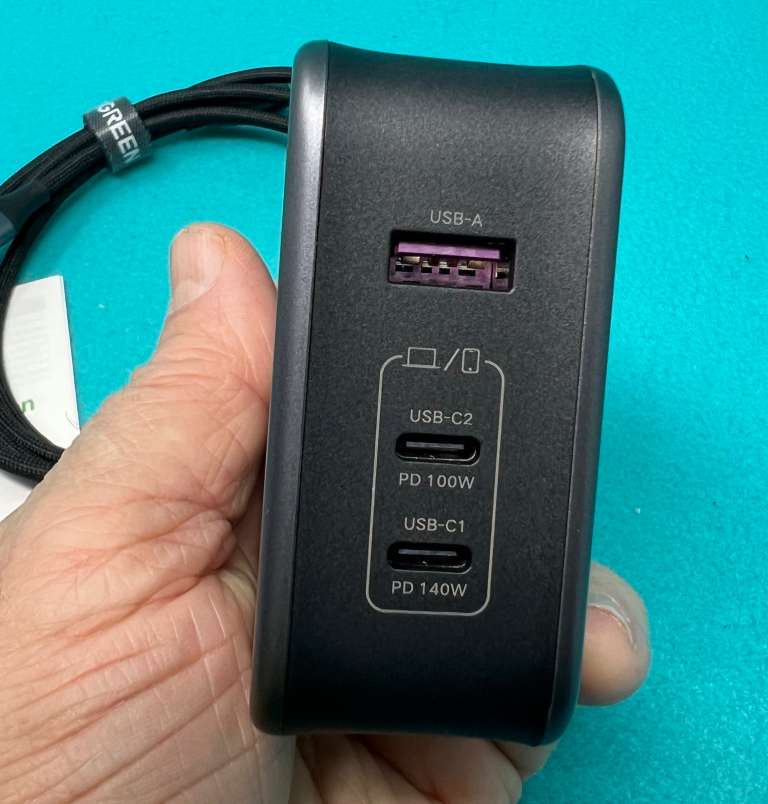 The two prongs flip out easily to plug into any 110 V outlet. Being in the US, I was not able to test with a 220W outlet, but a simple prong adapter should convert it for use worldwide.
There are five ways more than one device can be plugged into the unit, and the resulting power outputs are mapped as shown in the paperwork included. When you're using two or three cables at once, the outputs can vary according to this chart: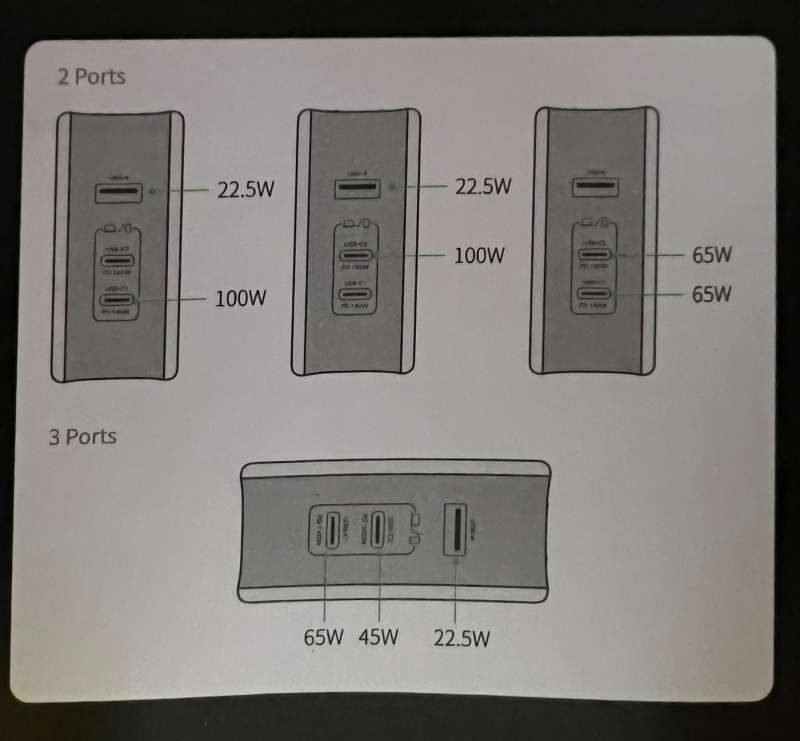 Performance
I was easily able to charge all my devices with the UGreen Nexode 140W charger in various combinations as outlined by the limits of the manual. I no longer have a laptop, so don't need the single-outlet maximum, but charging two iPads or an iPhone and an iPad proved no problem for the charger. It also enabled my faster Apple Watch charger when used on USB-C, but would give full power to the USB-A version when that was the one I had available.
I have a few places where outlets have only one or two AC plugs, but offer several USB-A jacks. Since they don't offer enough power for my USB-C devices, I have been happy to have this unit to give me more flexibility in these cases.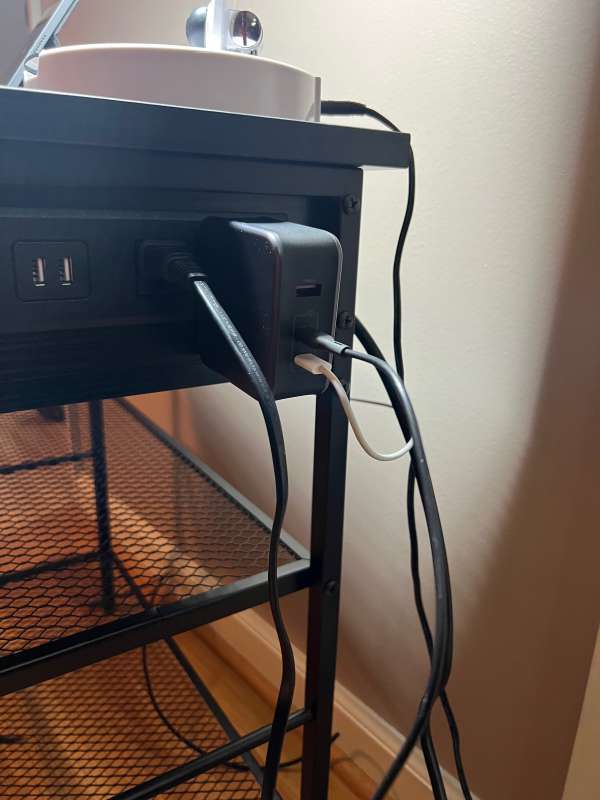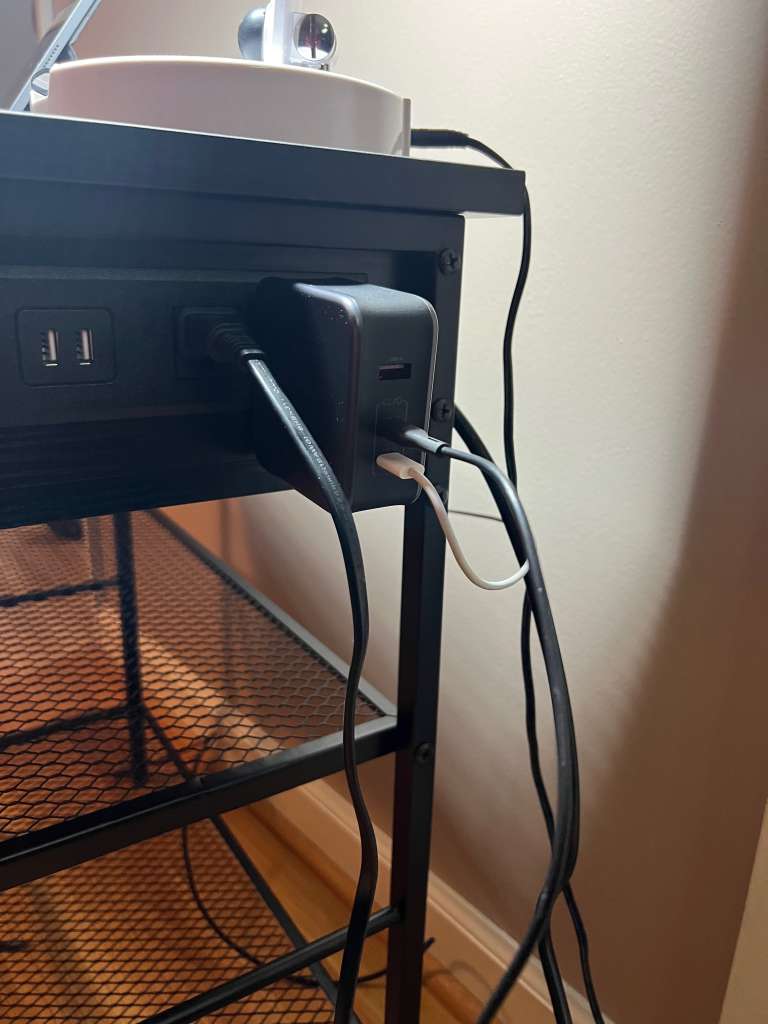 What I like
Sleek design
Thermal monitoring tech
High output ports
What I'd change
Add a way to easily use worldwide
Final thoughts
Connection to a power grid (public or private) seems to still be necessary. While our batteries last longer and charge faster, these units are required for 21st-century life. UGreen's Nexode 140W power adapter is a great way to meet this need at a moderate price. The inclusion of a thermal monitoring system helps dispel any worries of overheating in unknown power conditions while traveling. You'll just need to bring your own adapter for other countries.
Price: $149.99
Where to buy: Ugreen.com and Amazon
Source: The sample of this product was provided by UGreen.