We use affiliate links. If you buy something through the links on this page, we may earn a commission at no cost to you. Learn more.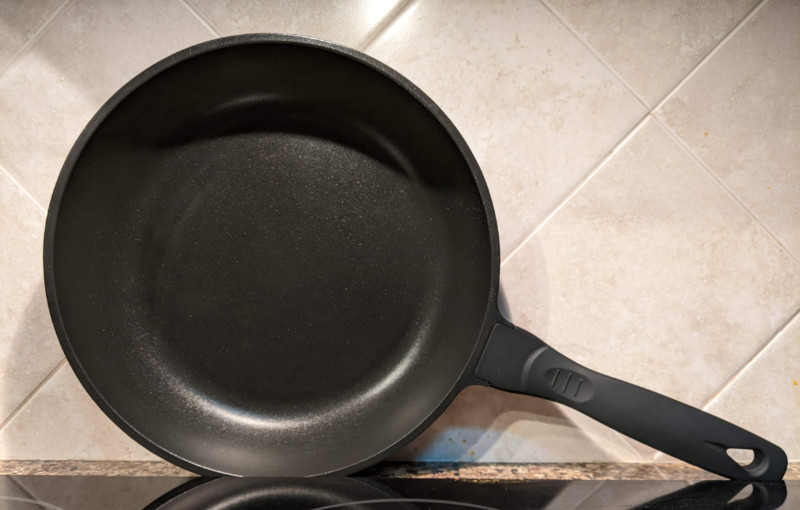 REVIEW – The FERLORD Non-stick Frying Pan is a medium-weight, well-made skillet that has a modern, no-stick coating made by a name-brand company. The silicone-coated handle is secure in the hand and can't burn you or slip out of your grip. With nothing to charge on this device and having no moving parts, I had to change mental gears a bit this time. But I discovered the FERLORD Non-Stick frying pan is a pan that can.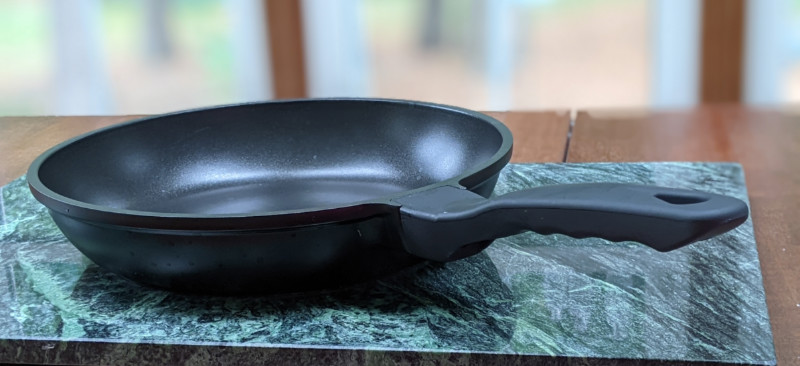 What is it?
The FERLORD Non-stick Frying Pan is fully described by its name alone.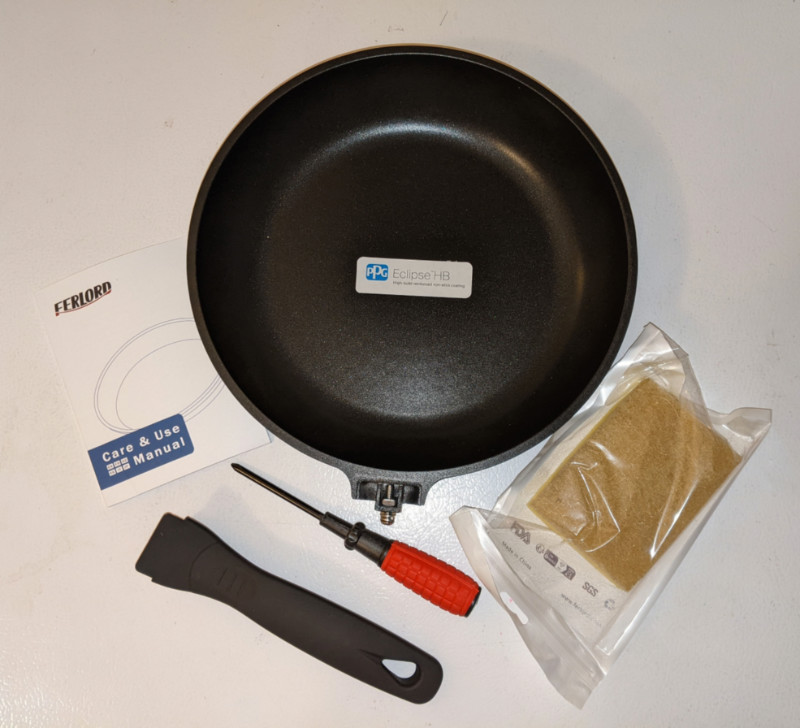 What's in the box?
FERLORD Frying Pan
Handle with attachment hardware
Screwdriver
Cleaning sponge
Instruction sheet

Hardware specs
1 lb. 7.9 oz
9.5" stated diameter
Die cast aluminum pan construction
3 layer magnetic conductive stainless steel base
Silicone coated stay-cool Bakelite handle
Dishwasher safe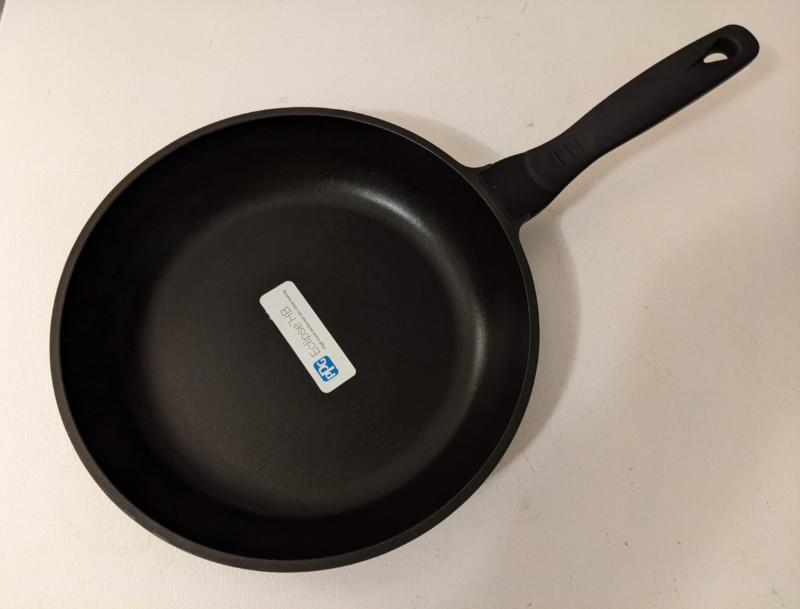 Design and features
There is a sticker in the center of the FERLORD Non-stick Frying Pan indicating the FERLORD pan is coated with 'PPG Eclipse HB High build reinforced non-stick coating'. At the PPG website, I gleaned some details about this coating that made me look forward to the next morning's breakfast a bit more.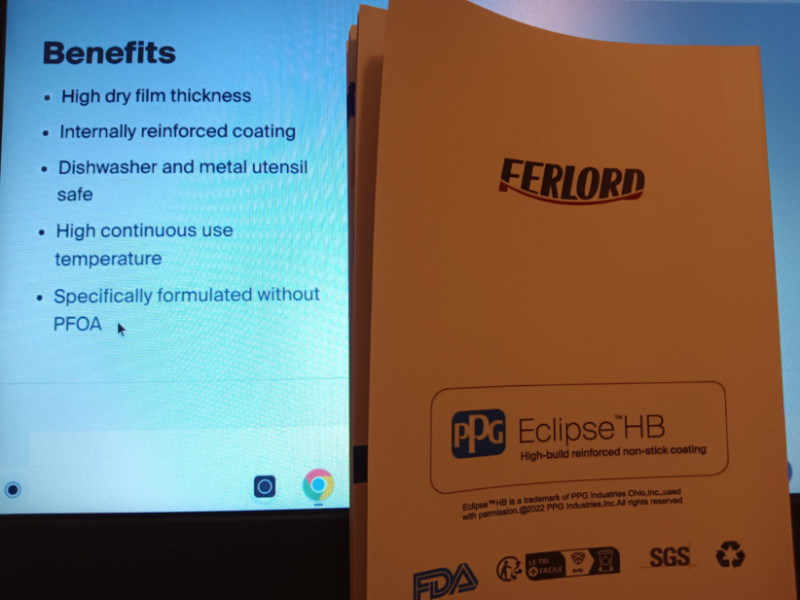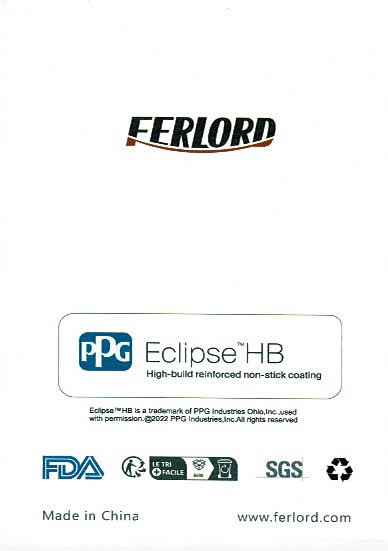 Qualities of the Eclipse HB coating that stood out to me are:
Dishwasher and metal utensil safe (FERLORD does not recommend metal utensil use.)
High continuous use temperature (Not recommended for any non-stick pan but comforting.)
Specifically formulated without PFOA (This is what I was looking for!)
The FERLORD pan has a non-PFOA coating. This is why I was glad to review the FERLORD pan. I've had a full life but I wish not to shorten it with products known to be disease-causing.
It turns out that PFOA and its cousins were used in Teflon-esque coatings up to 2013. PFOA coatings are now prohibited, for good reason.
In some studies, higher levels of PFOA in a person's body were associated with higher cholesterol, changes to liver function, reduced immune response, thyroid disease, and increased kidney and testicular cancer. Is it getting warm in here?
The FERLORD pans are coated with PTFE (polytetrafluoroethylene), and PTFE is said to be safe, and is BPO-A free (bisphenol-A is a bad component of some water bottles for example).
PTFE should not be over-heated, and FERLORD states that in the manual. I'll add that over-heated PTFE can create health hazards via gasses that are released, so, don't overheat this or any other non-stick cookware.
Enough chemistry! Let's get cooking!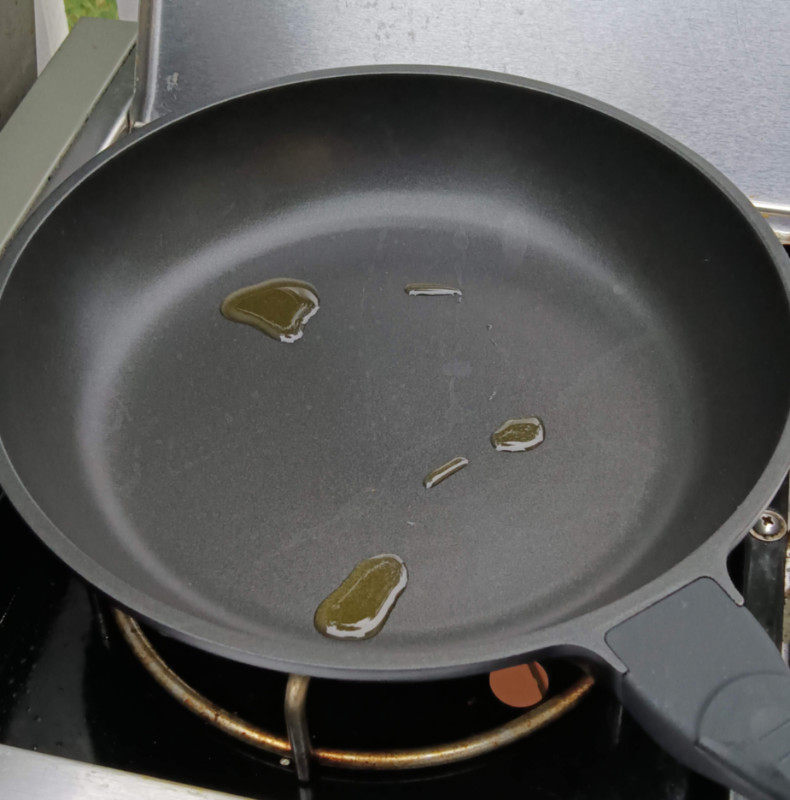 Setup
The handle comes detached from the pan. Attachment is easy and an appropriate size Phillips head screwdriver is included to make the task problem free. I hope the screw, washer, lock washer, and nut will be long-term rust-free. The handle never loosened or rattled during my testing.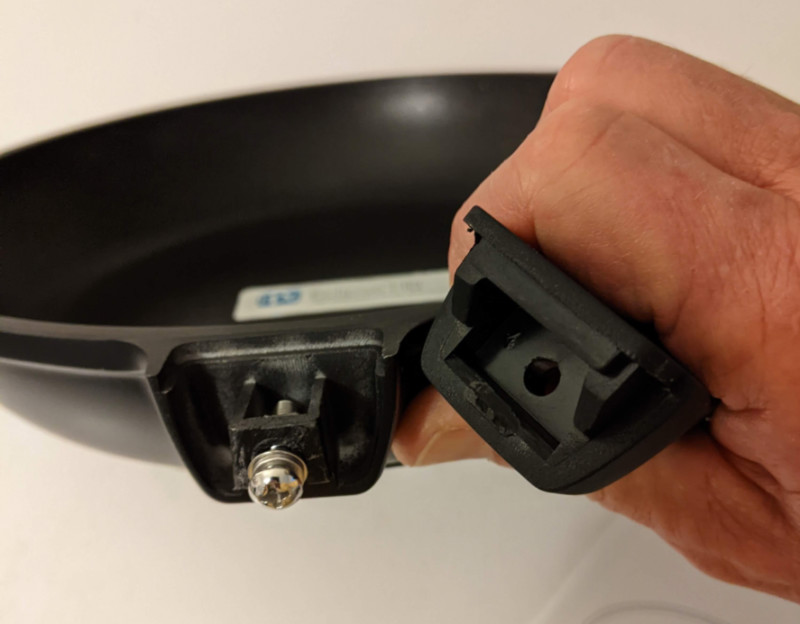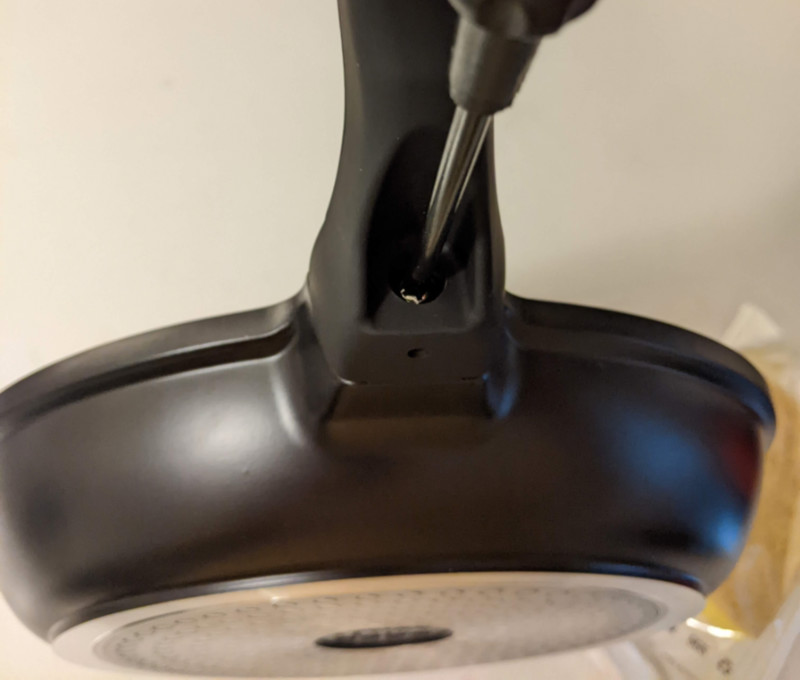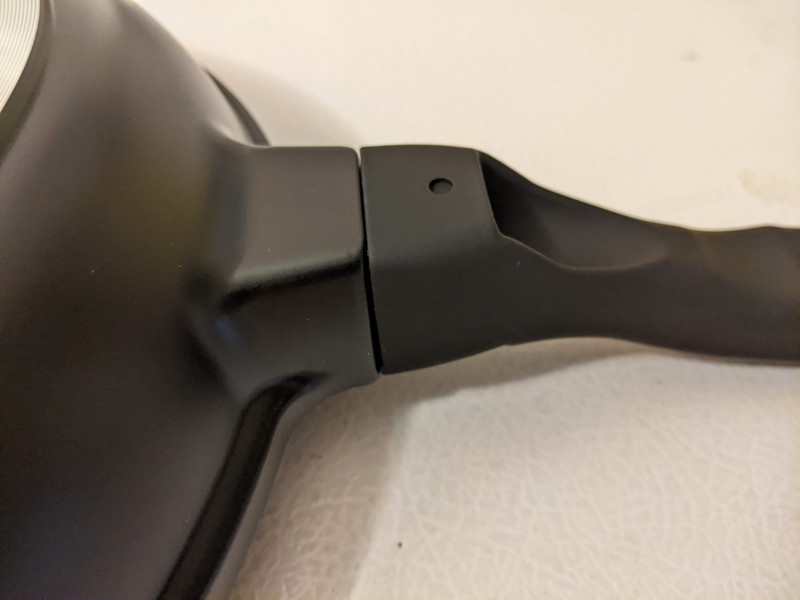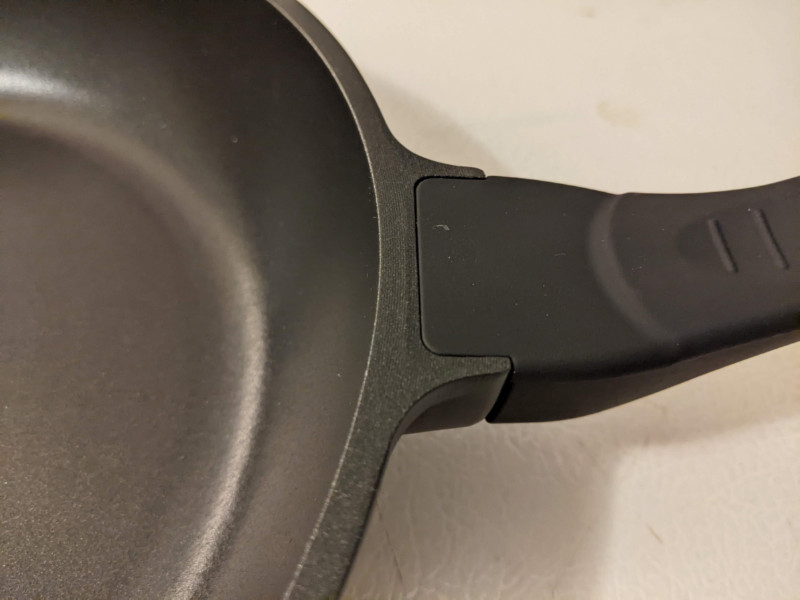 The manual recommends washing and drying the pan then lightly oiling it, and heating it at low heat for two minutes. FERLORD claims this procedure will contribute to the longevity of the pan coating. I completed these simple steps and then used the pan for a bacon and egg breakfast.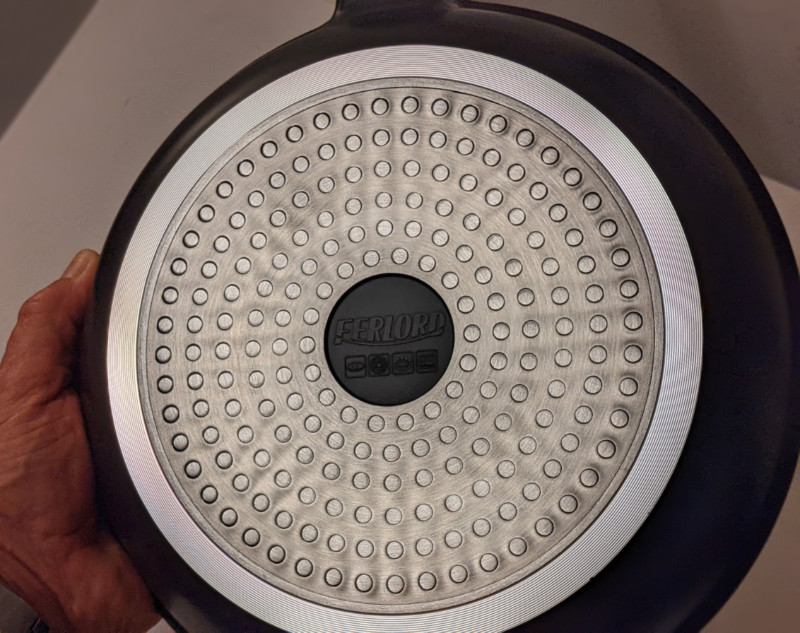 Performance
Scrambled eggs seem to test the non-stick abilities of a frying pan very well. We have an older no-stick pan that will fry an egg in no-stick fashion, but scrambled eggs now require cooking spray in advance on that pan. That pan will soon be discarded.
Note, the eggs with cheese do not adhere to the pan surface during any phase of their cooking.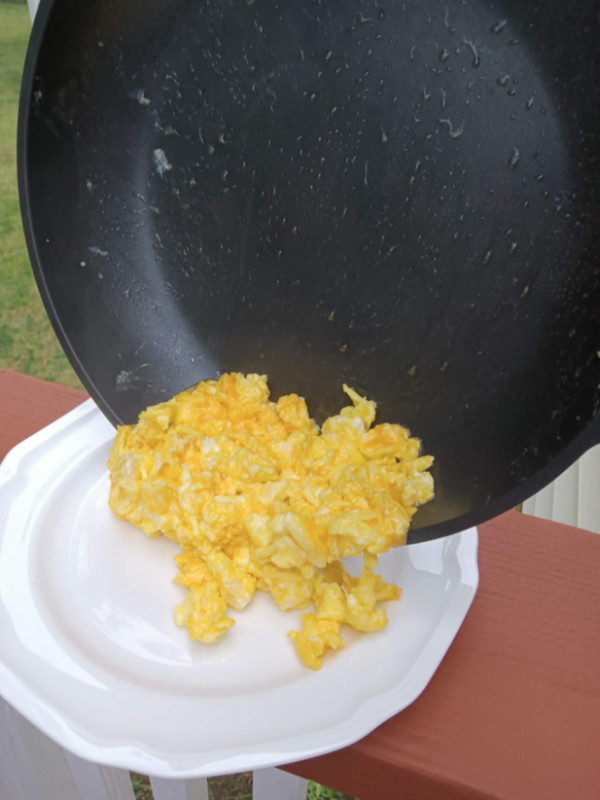 When the scrambled cheese eggs were done, they poured completely out of the pan without any encouragement from a utensil.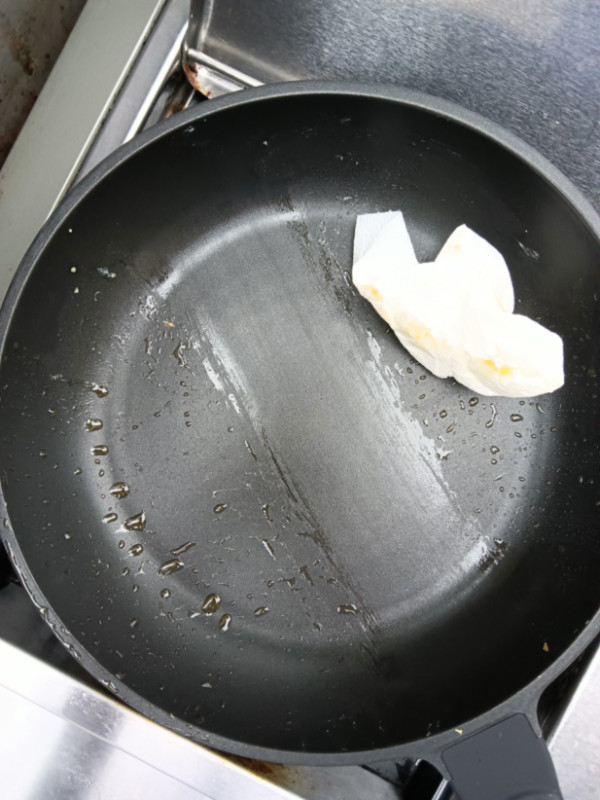 The FERLORD pan was no-stick for any configuration of cooked egg, and when the pan cooled a gentle wipe with a paper towel showed that no egg stuck to the pan surface.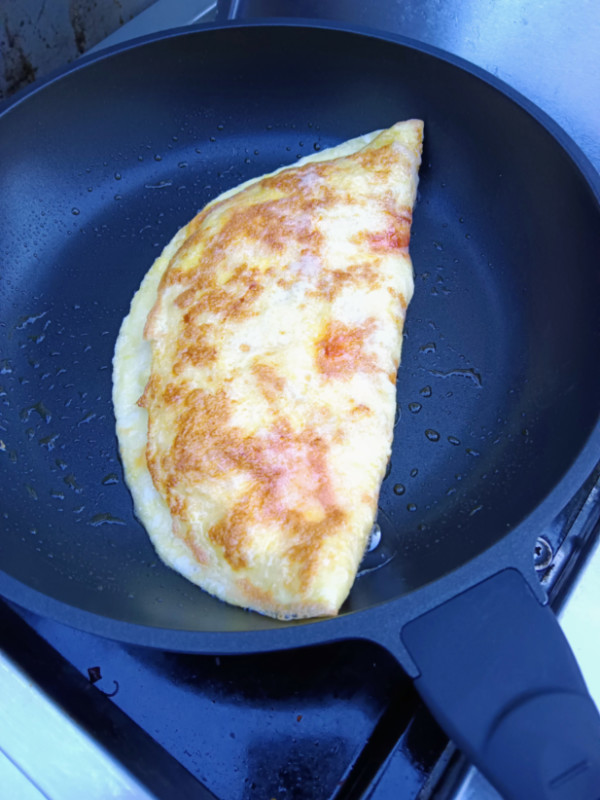 The handle did not conduct any heat to my hand during cooking.
There is no statement about the standard warranty for the pan in the product manual booklet or the 'Product Quality Assurance Card'. I followed the directions in the Quality Assurance Card and went to the FERLORD website to register for the extended warranty. At the FERLORD website support section, I entered the 7 digit number on the shipping box label and a verification appeared stating 'Lifetime warranty'. I took a screenshot of that verification and saved it in my permanent cloud storage.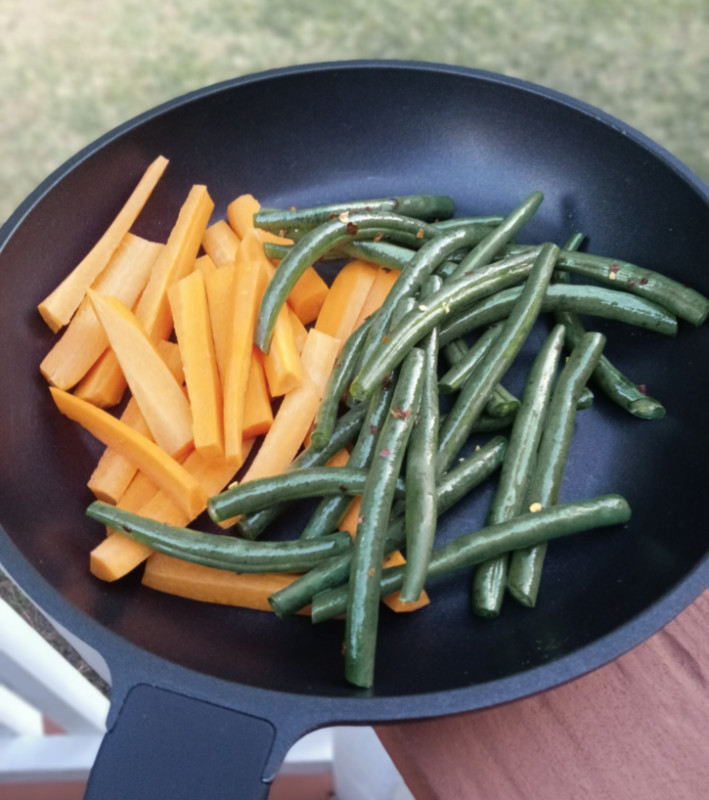 What I like
The pan was 'no-stick' for everything I cooked in it.
Heat conduction was even across the pan surface.
The handle did not conduct heat.
What I'd change
I have no recommendations.
Might there be a way to make a dog-proof cleaning sponge?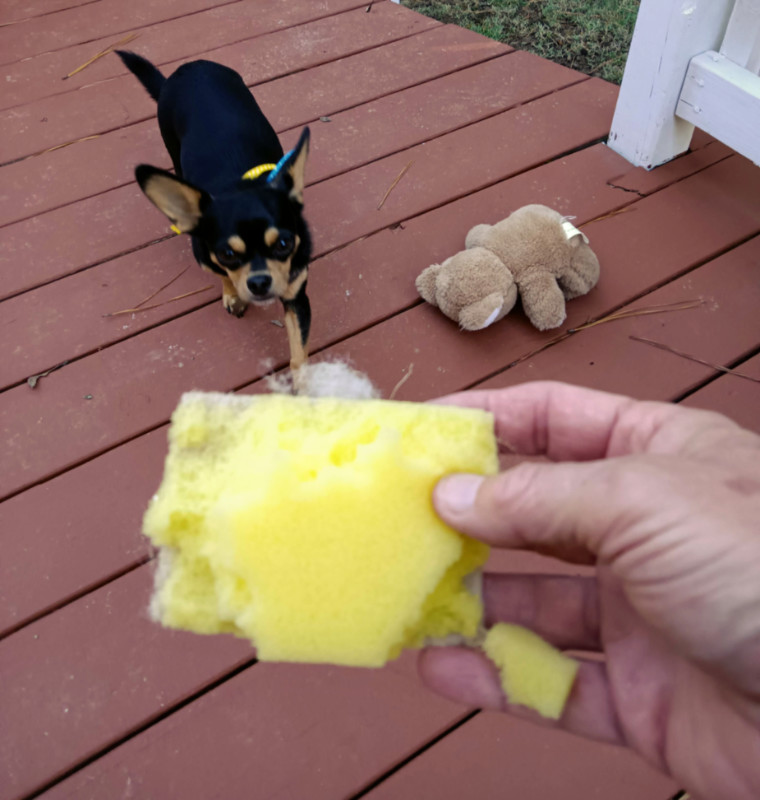 Final thoughts
The FERLORD Frying Pan worked perfectly as advertised. I'm hoping it will be durable for years, but it is warranted for 'lifetime'. Whether 'lifetime' is in reference to the pan or its owner, I'm hoping it is way into the future.
Price: $28.99
Where to buy: Amazon
Source: The sample of this product was provided by FERLORD.