We use affiliate links. If you buy something through the links on this page, we may earn a commission at no cost to you. Learn more.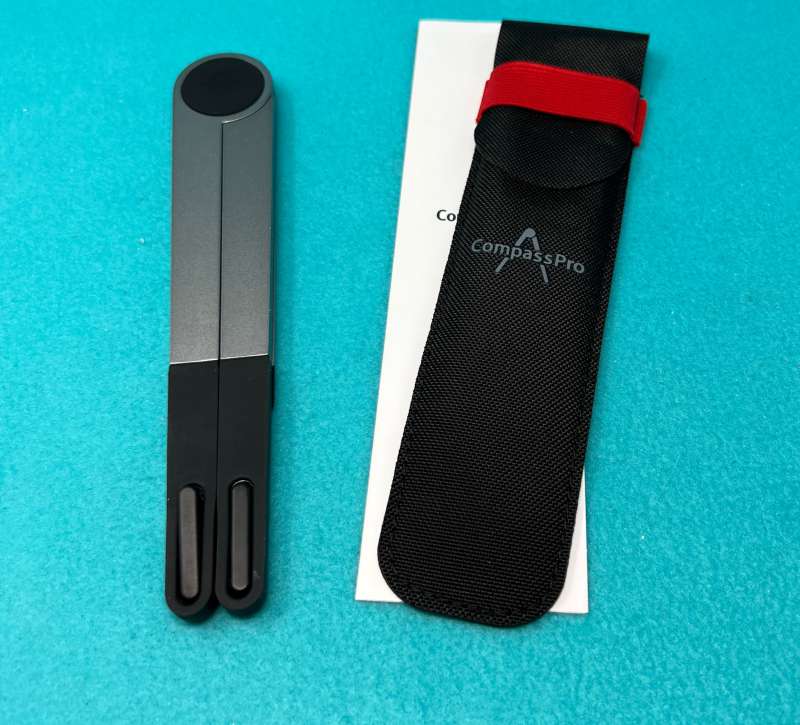 REVIEW – Common wisdom is that iPads, and, indeed, all tablets, are for media consumption only. Countless millions only read books, watch videos, or review photos using these powerhouses, but never tap into the reality that they are extremely potent computing devices. Part of this is the incessant drumbeat from tech journalists who can only use laptops, and part of it is from case manufacturers who don't see beyond watching a video and maybe having a keyboard to respond to your email with. Maybe all they need is a great stand like the Twelve South Compass Pro tablet stand. Let's find out.
What is it?
The Twelve South Compass Pro tablet stand is a very strong three-level stand for designed for working with iPads.
What's in the box?
Twelve South Compass Pro tablet stand
Case

Hardware specs
From company website and packaging.
Super-stable metal design supports iPad, iPad mini and iPad Pro – perfect for Sidecar to hold your iPad next to your Mac
Soft silicone protects your iPad from scratches
Second leg tilts iPad up to a more comfortable typing or sketching angle
Folds flat for complete portability and works with most iPad covers & cases
Compact folding stand travels anywhere iPad goes
Displays iPad in portrait or landscape, with or without case
Adjusts to hold iPad in three unique viewing angles
Optimized for use with all sizes of iPad and iPad Pro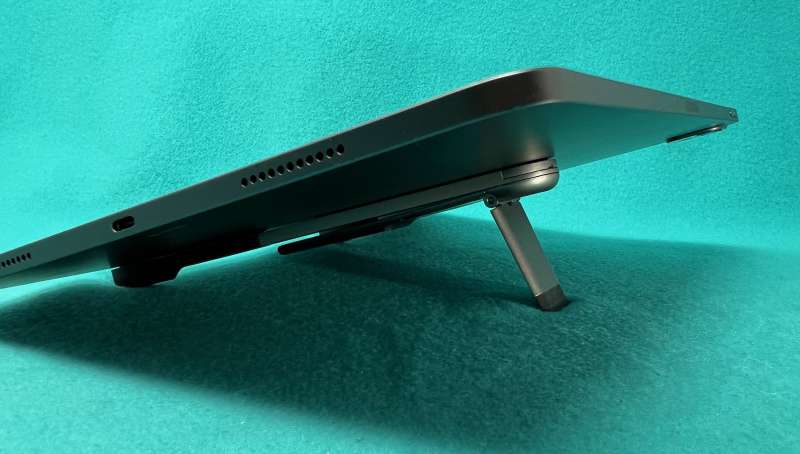 Design and features
The Twelve South Compass Pro tablet stand is a solid metal hinged unit that unfolds into a tripod for your iPad (or another tablet). When you first pick up the Compass Pro, you'll be surprised by its heft. Weighing in at a solid 8 ounces, it's not a wiry little stand. At 7.5″ x 1.25″ at the widest part, it will fit into some very small pockets, but you'll know it's there. The two main legs scissor apart, and small feet for holding the tablet can be swiveled out from the lower part of the legs. The rear leg can be used at several levels. There's a short leg that will hold the iPad at a 20º angle. The longer leg will lift that to 50º, which is very close to the 55º of the Magic Keyboard. Both legs are solid and, while they don't lock into place, they do not shift position in use.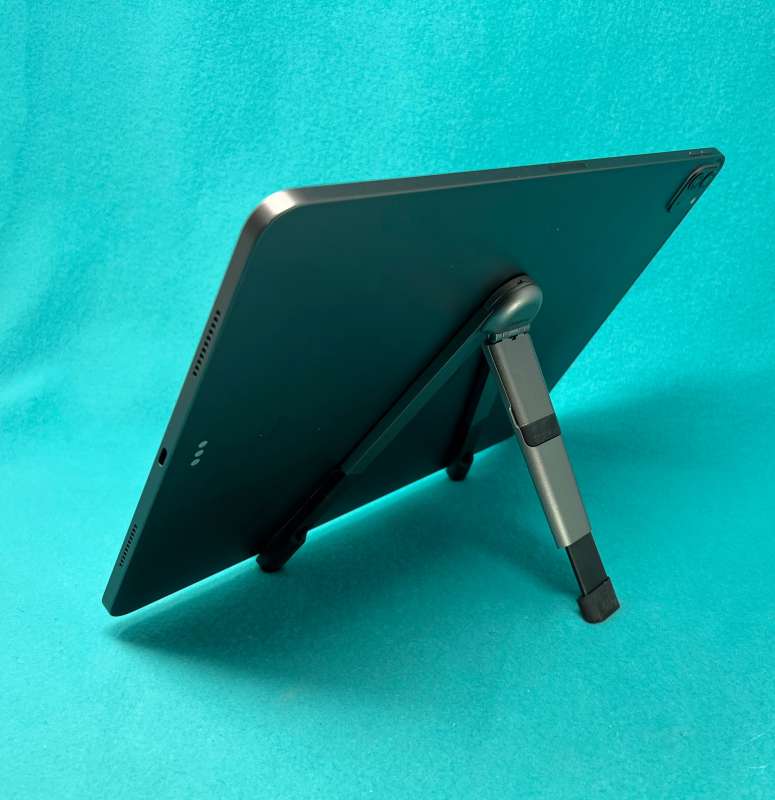 There is a super-secret third level at 60º if you pull the rear leg's black bumper out! Even though it's only friction holding the extension out, it's still strong enough to resist failing with normal use. If you're using a trackpad/keyboard, you're not going to be touching the screen much at all, probably. This is also the best angle for video watching or for Zoom/FaceTime/Skype calls.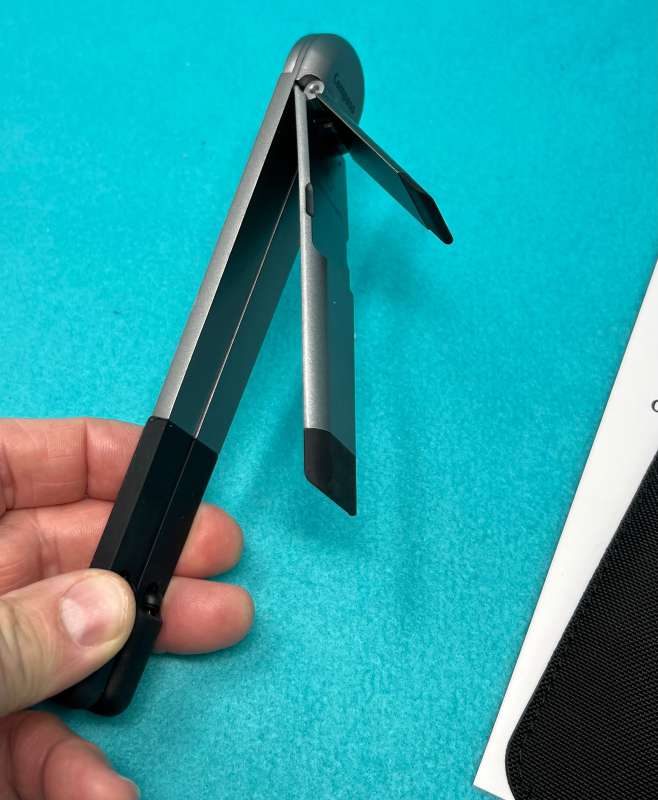 Performance
The Twelve South Compass Pro tablet stand is a serious piece of tech designed for folks who want to use their tablet for work without worrying about it falling over while they are tapping on it. Yes, if you violently press down on an upper corner, it will tip backward, but I would say you're using it wrong. No tablet I've used requires extreme pressure to respond. If you're selecting and dragging text or graphics around, you'll never cause any upset while using the Twelve South Compass Pro tablet stand.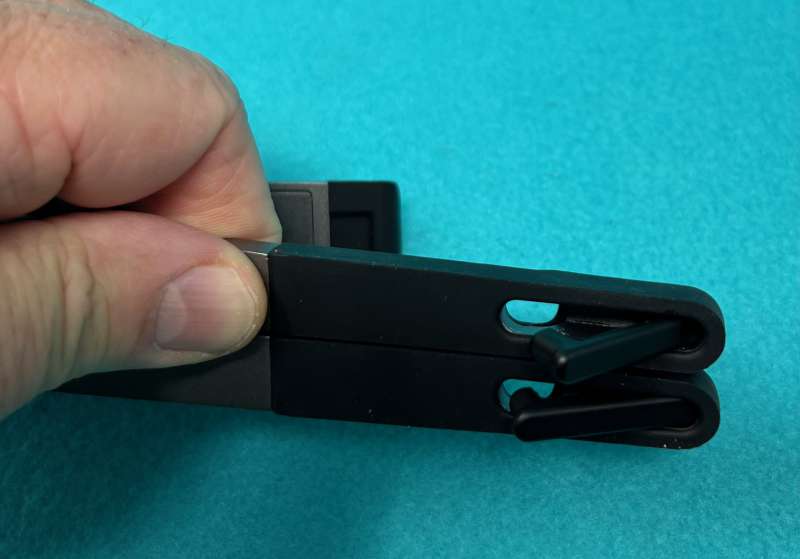 What I like
Solidly made
Carrying case
different angles for different modes of use
What I'd change
It's heavy (I know, that's part of the draw!)
With the mini, it's a bit too much, but all other iPads will be just fine.
Final thoughts
I have been an iPad enthusiast since day one. I have lost count of the different iPad models I have owned over the years. I have convinced more than one person to eschew a laptop for an iPad, because it does all that they want, and more.
I still have my Candy Cane red original Twelve South Compass tablet stand that I use with my iPad mini. This new unit, however, is all about the big-screen iPads. The smaller Compass gets overwhelmed with a full-screen iPad in portrait, and the 12.9″ model is too much in either orientation. The Twelve South Compass Pro tablet stand, however, handles the added screen area with aplomb. Tapping on any corner is stable, and there was never any danger during testing of my iPad Pro falling over while in the Compass Pro. Well worth the price.
Price: $59.99
Where to buy: Twelve Douth.com and Amazon
Source: The sample of this product was provided by TwelveSouth.