We use affiliate links. If you buy something through the links on this page, we may earn a commission at no cost to you. Learn more.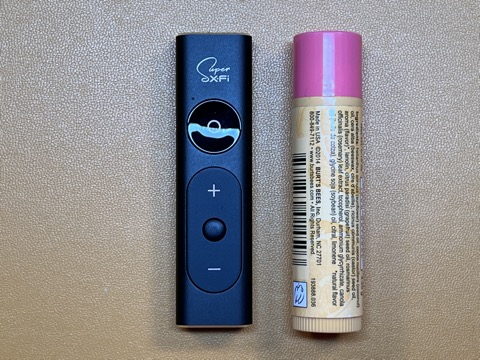 REVIEW – Since headphone ports on mobile devices are a dying breed, I've been using a cheap adaptor for my iPad Pro, which uses USB-C but no headphone jack. And no, I don't like using Bluetooth! Today I get to try the Creative Sound Blaster X1 USB DAC.
What is it?
The Creative Sound Blaster X1 USB DAC is a super compact device that upgrades your audio quality instantly to high-resolution playback with its built-in AKM 4377 DAC, coupled with the Ti/Burr-Brown™ INA1620 dual audio operational amplifier.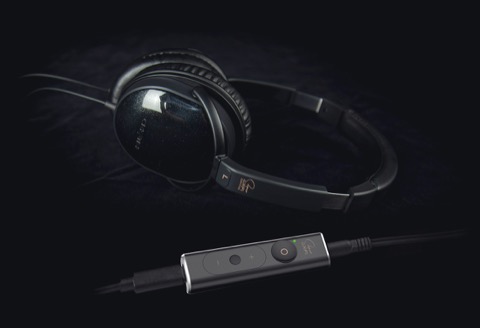 What's in the box?
I could not help but notice the box had a cutout for the silica "do not eat" pack.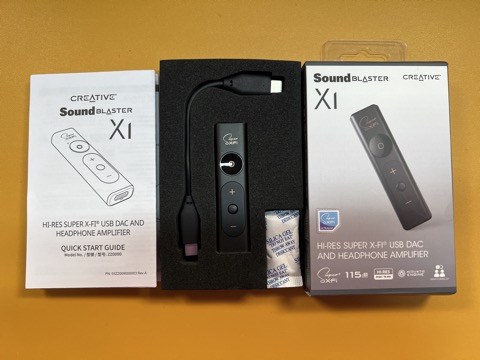 Creative Sound Blaster X1 USB DAC
USB-C cable
Instructions
Hardware specs
DAC: 24 bit, 96 kHz
Audio: 115 dB DNR
Impedance supported: 16-600 ohm
Ports: 1 x USB-C port for PC, 1 x 1/8″ Headphone / Headset Jack
Design and features
This thing is tiny. On one end, a 1/8th" headphone jack. The other end of the Creative Sound Blaster X1 USB DAC sports the USB-C that goes to your source device.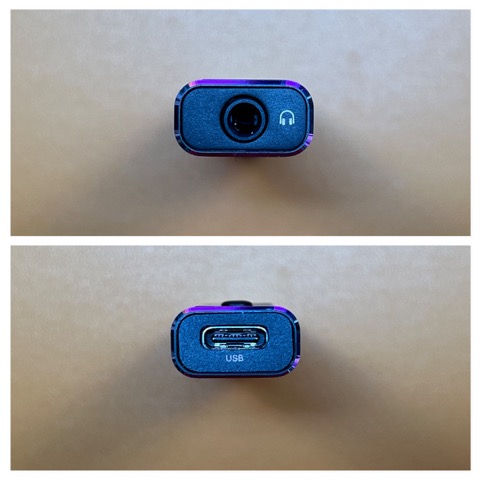 This diagram explains what all the buttons and LED indicators are for. Apparently, there's a mic control but I do not believe the microphone is onboard the X1.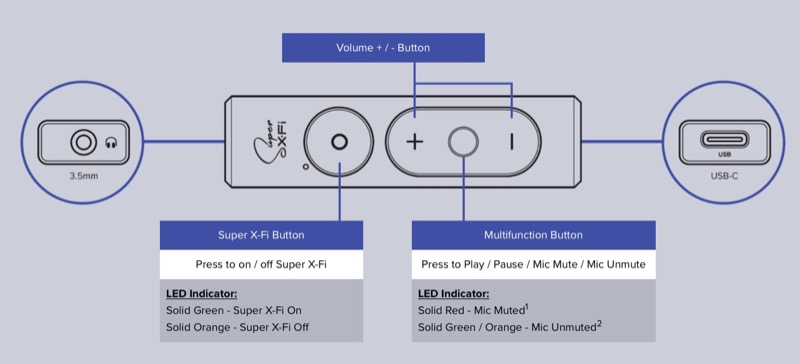 Tap the Super X-Fi button once to toggle the sound effect. Orange is off, and green is on.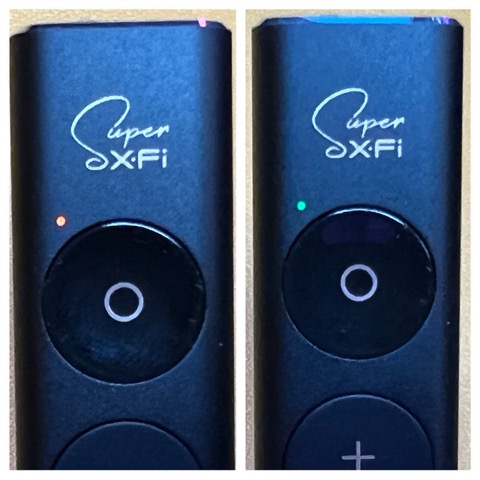 Performance
I was most interested in finding a headphone adapter for my iPad, so that's what I tested. This is an iPad Pro 12.9″ and the Sennheiser HD 6xx, which has a listed impedance of 300 ohms.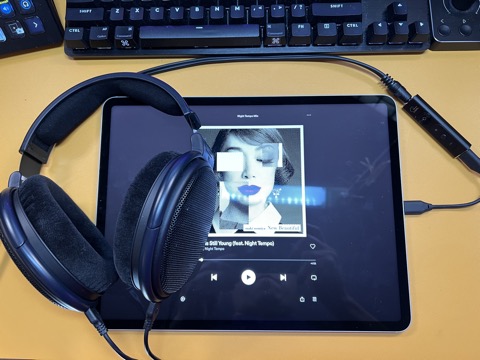 Compared to the usual generic cheap USB-C to headphone adapter, the Creative Sound Blaster X1 USB DAC provided much more volume headroom. I felt I could crank the sound far beyond my comfortable listening limits.
Activating the Super X-Fi function provides a somewhat "wider" sound stage, or immersive effect. I'm not a fan of these features, but you might like it.
It's worth noting there is a PC/Mac application that lets you customize the settings of your X1. Since I'm only using this for an iPad, I did not test this.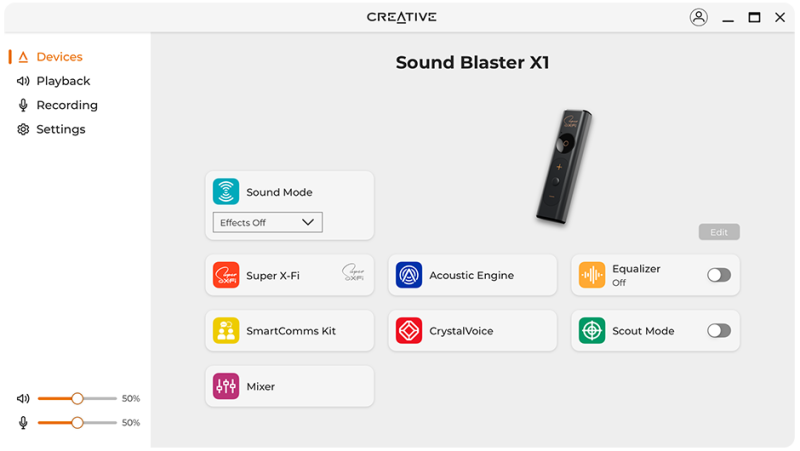 What I like
Tiny!
Short USB-C cable included
Handles higher impedance headphones (up to 600 ohms) with ease.
No separate app required
What I'd change
You may or may not care for the Super X-Fi Sound effect.
Final thoughts
I don't care about fancy settings or apps. I just wanted a headphone amplifier in the smallest possible size that could drive my 300 ohm Sennheisers with ease. I think I found it in the Creative Sound Blaster X1 USB DAC.
Price: $59.99
Where to buy: Creative
Source: The sample of this product was provided by Creative.