We use affiliate links. If you buy something through the links on this page, we may earn a commission at no cost to you. Learn more.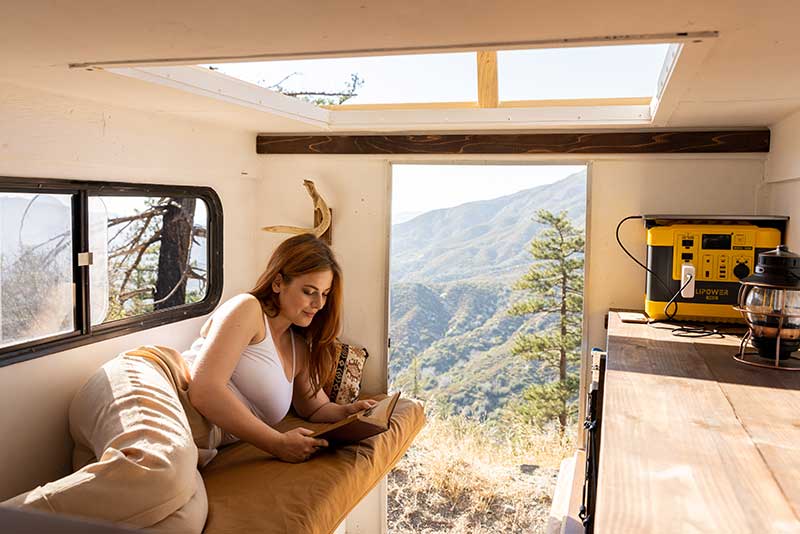 SPONSORED NEWS – LIPOWER launched its new MARS-1000 PRO power station on August 15th, which attracted widespread attention in the industry. Compared with the MARS-1000, the charging speed, battery lifespan, safety guarantee, and user experience have been greatly improved.
Long-lasting And Long-life Battery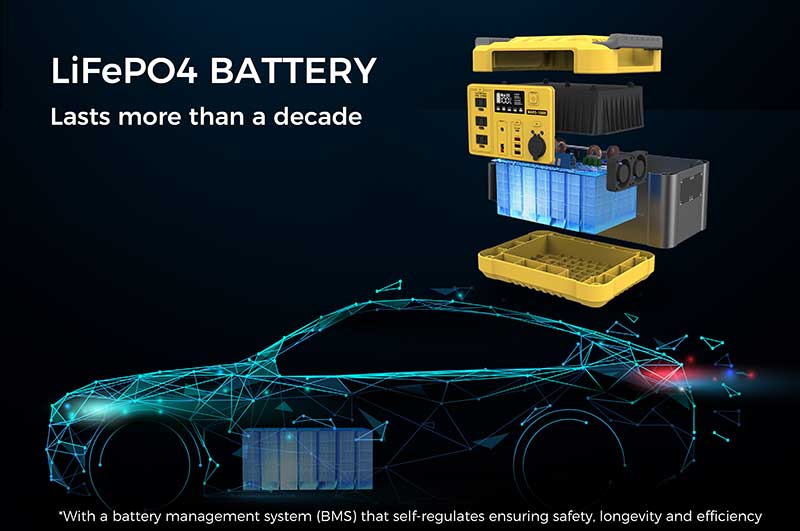 The battery in the MARS-1000 PRO power station can be recharged for an astonishing 3500 cycles. This gives the battery about 7 times the lifespan of those found in most other power stations. If you fully drain and charge the MARS-1000 PRO once per day, the power station will last for more than 10 years.
Intelligent Cooling System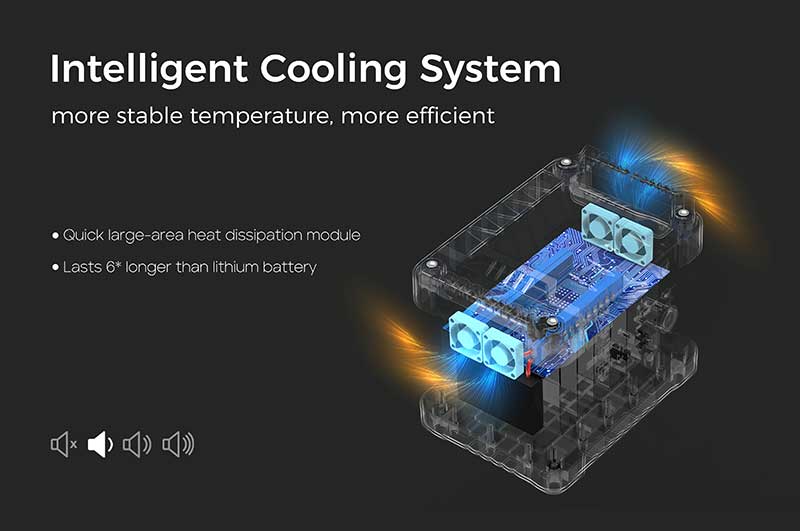 LIPOWER's system combines an extremely efficient large-area heat dissipation module with metal heat conduction brackets to ensure the device dissipates heat quickly. The result is a constant cooling system that ensures the MARS-1000 PRO is never in danger of overheating.
The MARS-1000 PRO power station uses BMS controlled by TI chips of the same series of Apple and DJI. Intelligent battery management system, more precise control of battery output, safe, stable, and smarter!
Green and Endless Power Supply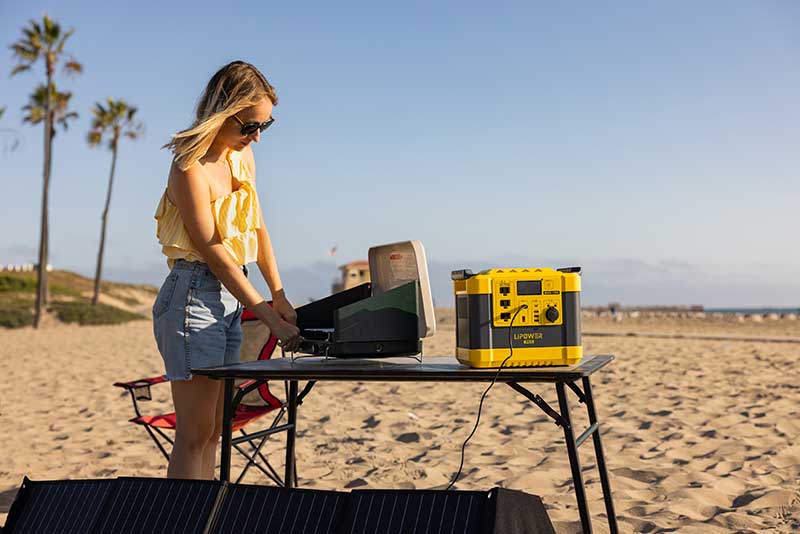 If you spend time camping and traveling in an RV, the MARS-1000 PRO solar generator can be a cost-effective, environmentally friendly, and convenient way to use electricity on the go. Compared to gas generators, solar generators generally require little to no maintenance and provides a dependable source of electricity when the sun is shining.
The MARS-1000 PRO takes the utmost 240W solar input. With a pair of solar panels, it will charge to full capacity within six hours of direct sun, so around once per day if the lighting is decent. For RV or camping enthusiasts, that would give you around 1 kWh or so per day to use it and realize a daily circulating power supply. The MARS-1000 PRO solar generator also supports AC/solar power + USB-C PD 60W Bi-directional charging and takes only 4–5 hours to be fully charged. Adding folding solar panels makes for an even more useful package.
Details Show The Quality
In terms of details, the LIPOWER MARS-1000 PRO inherits the brand's goals which have always been safety, stability, and high-quality products.
LIPOWER's MARS-1000 PRO power station is built with a durable scratch-resistant aluminum shell and comes with ergonomic dual grips making it easy to lug the 13.3 kg (29.3 lb.) It's worth appreciating that the handles are flat on the top surface which allows you to place gadgets and other items on top of it.
In addition, the MARS-1000 PRO power station provides a 4-year long-term warranty after the sale. Compared with the general 2-year warranty period in the industry, LIPOWER provides you with longer-term protection.
In the upcoming Labor Day weekend, LIPOWER offers free shipping and 15% off for the LIPOWER MARS-1000 PRO. The LIPOWER MARS-1000 Pro power station is currently available at a discounted price of $849, or about $0.75 USD per Wh, which is incredibly reasonable even by today's standards. For more information about the MARS-1000 PRO, you can visit the LIPOWER Official Website or Amazon Shop.