We use affiliate links. If you buy something through the links on this page, we may earn a commission at no cost to you. Learn more.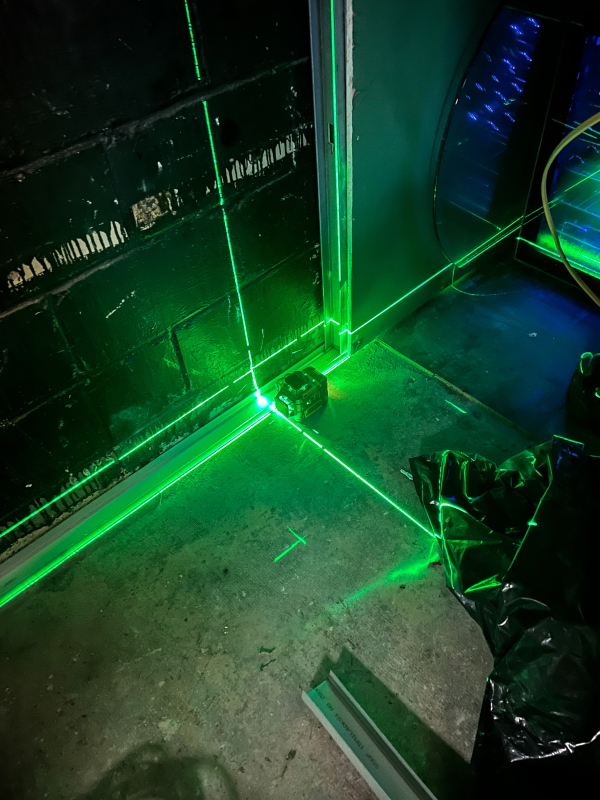 REVIEW – Since purchasing my home, I have been remodeling my basement space by space. The remodeling has included removing paneling that was installed by the previous owner of the house, and replacing it with metal studs, insulation, and sheetrock. Since there were no studs previously installed, all of the framing I am doing is from scratch, and making sure that the walls are straight and level is very important. I have been using a laser level from a famous brand, and I am very interested in seeing how this  Kaiweets KT360A Laser Level performs in comparison to the one I was using. Let's see.
What is it?
The Kaiweets KT360A Laser Level is an all-in-one versatility device that features laser beams that assist with squaring, plumbing, and leveling. It can be used for floor and wall tiling, installing studs, hanging chandeliers, spotlight installs, air conditioner installation, door and window calibration, building structure measurement, and more.
What's in the box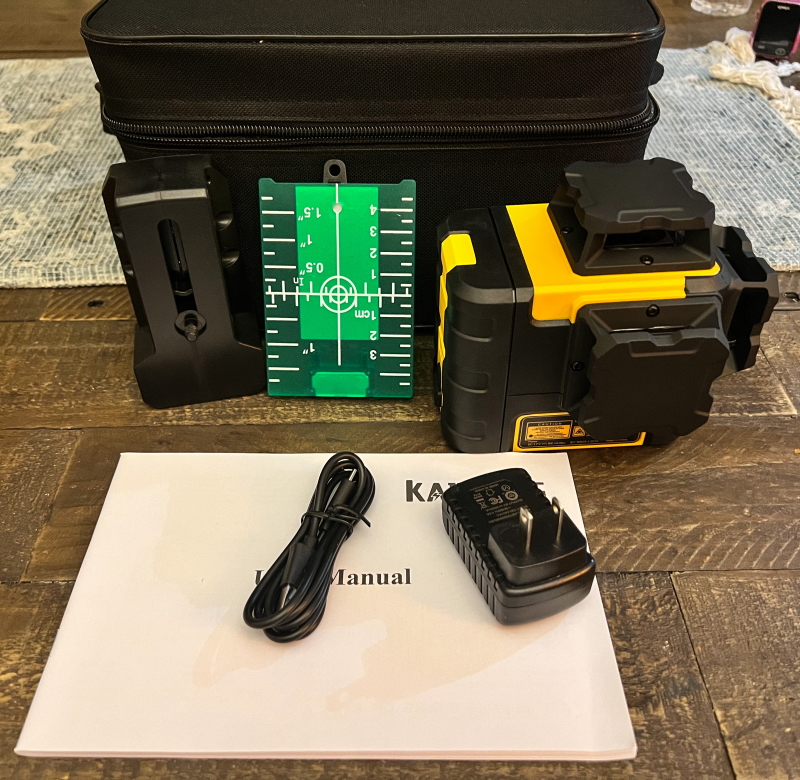 1 x Kaiweets KT360A Laser Level
1 x USB Cable
1 x AC Adapter
1 x Mounting Adapter
1 x Storage Bag
1 x User Manual
Design and features
Features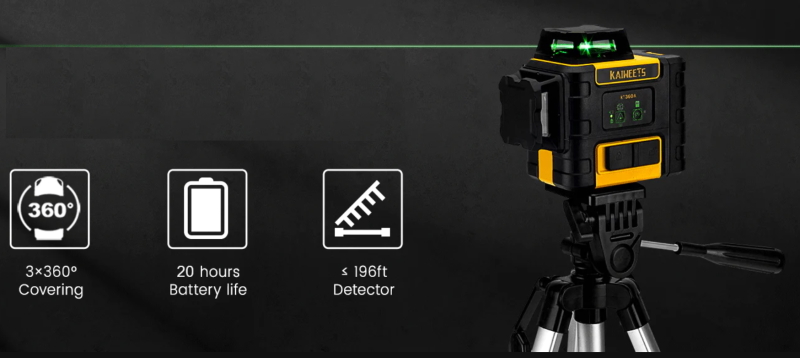 3 x 360° Green Lines with Greater Visibility
196ft/60M Laser Distance Measurement Under 20000lux Illuminance
Self-leveling within 4 Degrees, Leveling Accuracy: ± 3mm / 10m
Work Up To 20 Hours of Lithium-ion Rechargeable Batteries
Specifications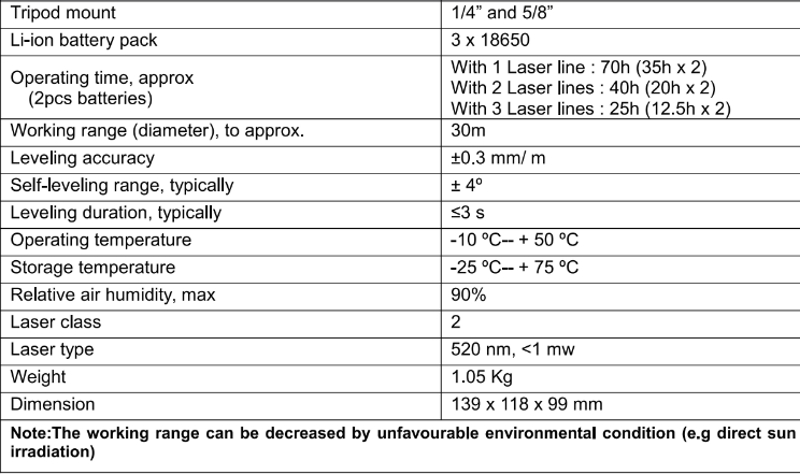 The Kaiweets KT360A Laser Level is heavy-duty and made of mostly plastic and rubber. it features lasers on 3 sides, a removable/rechargeable battery, and a detachable tripod/stand mount. It also comes with a nicely made storage bag.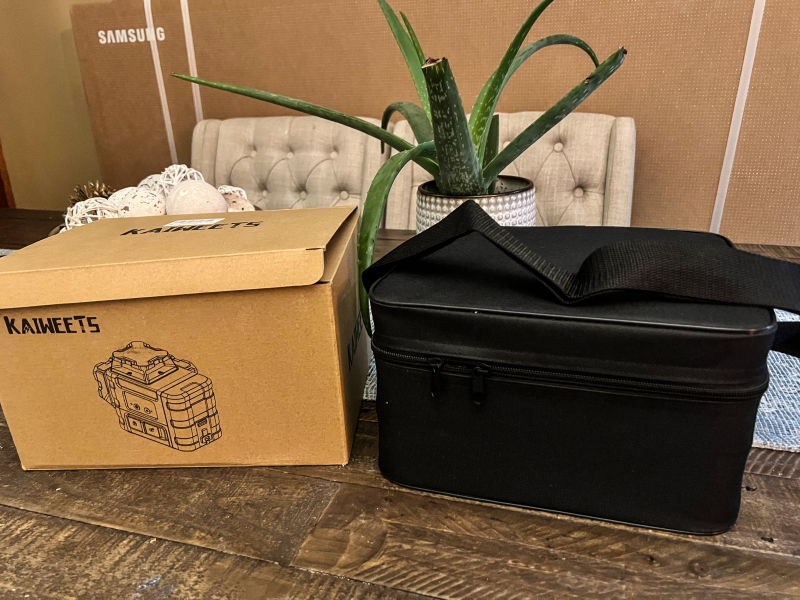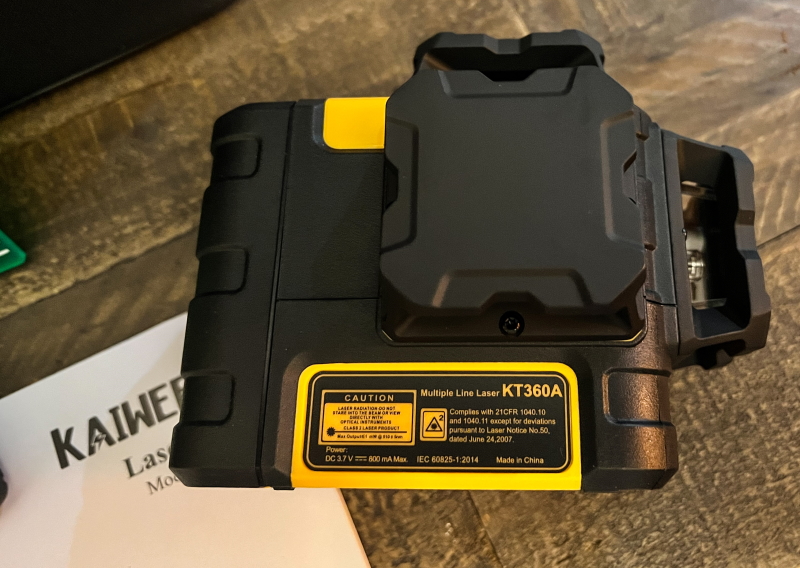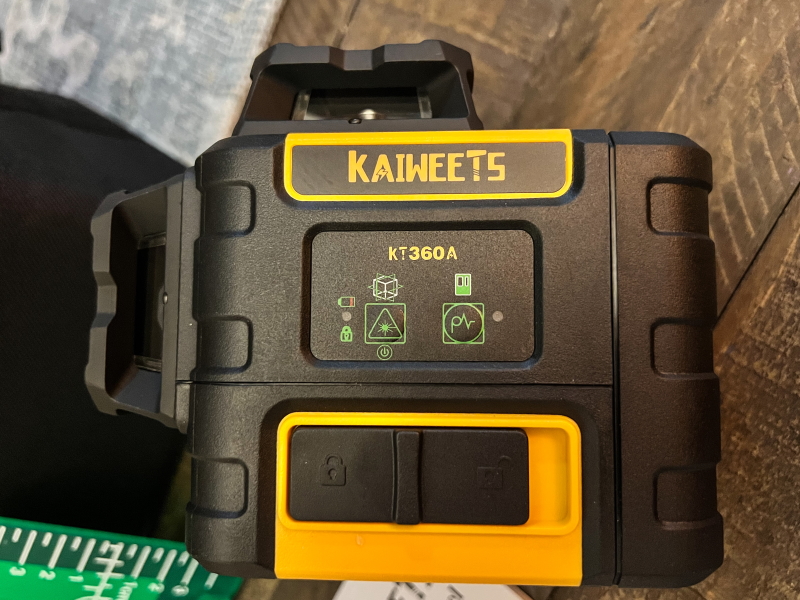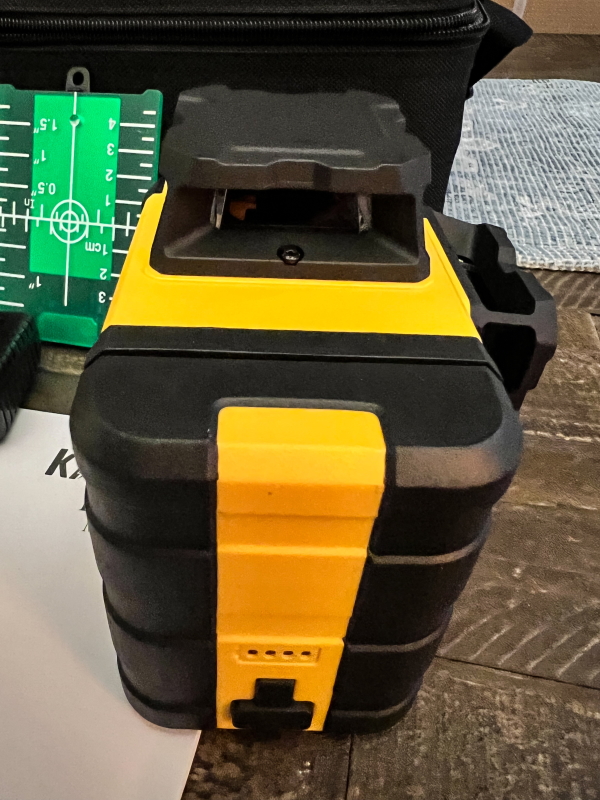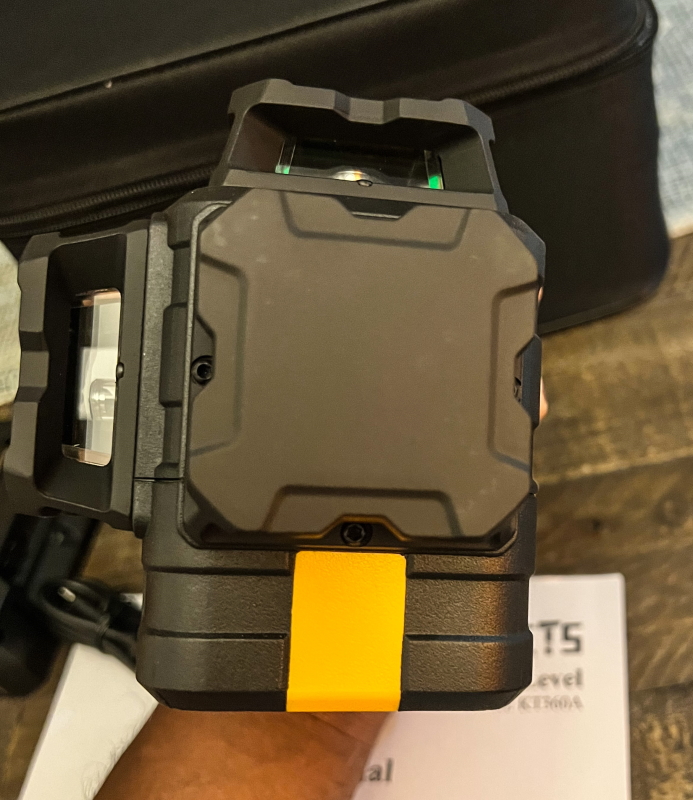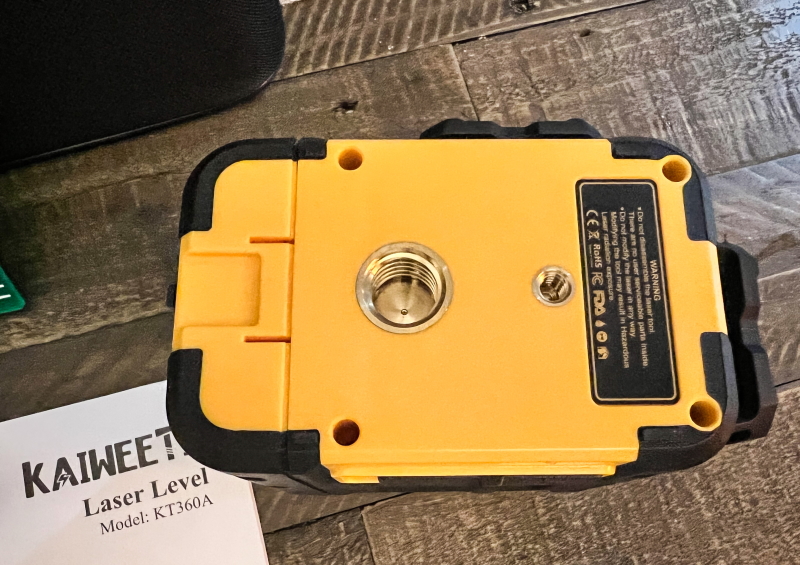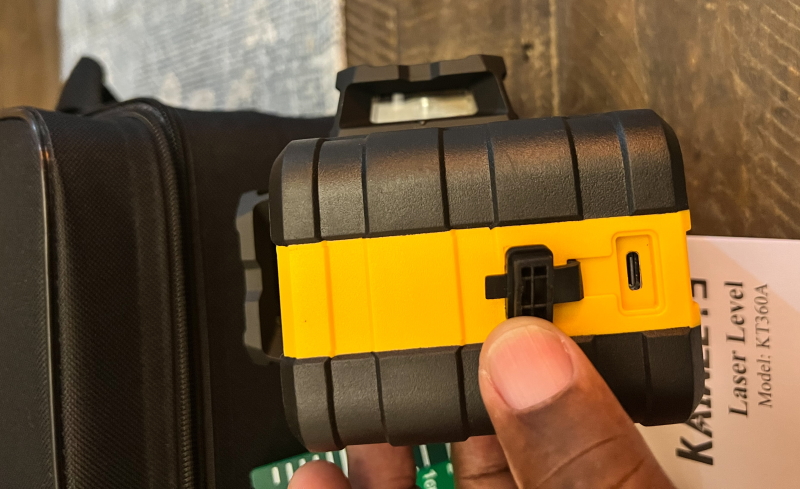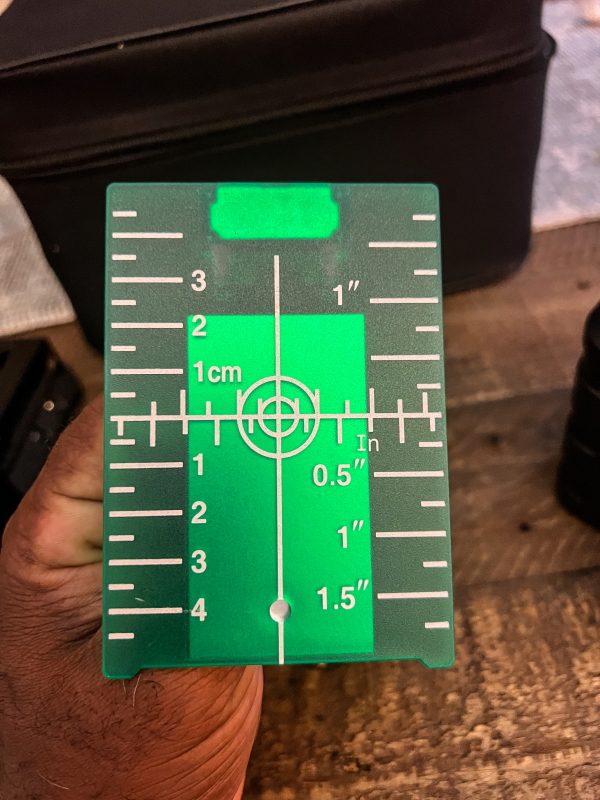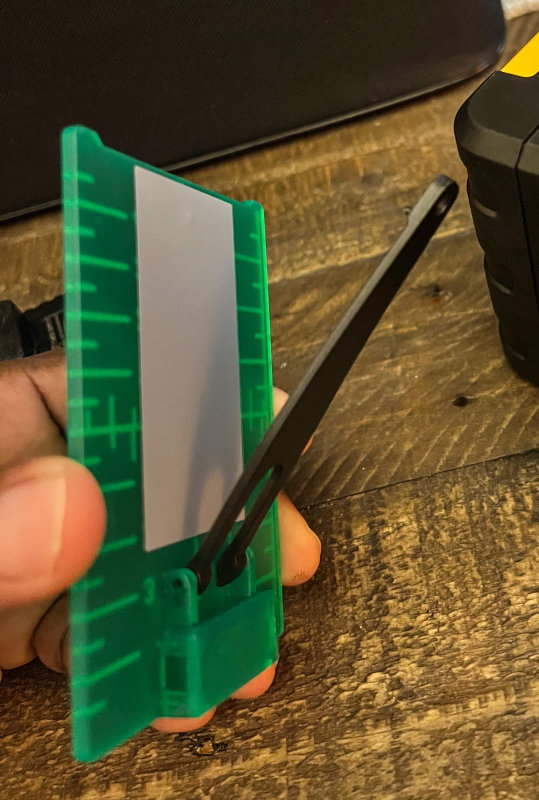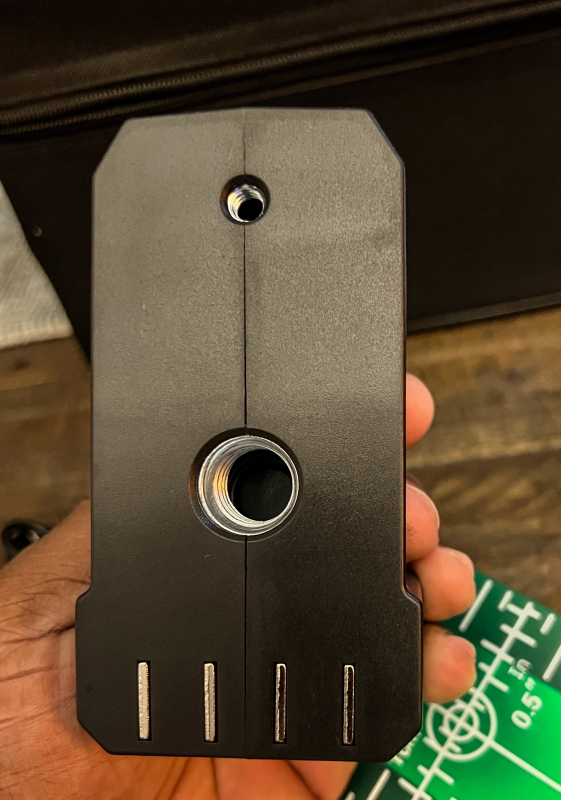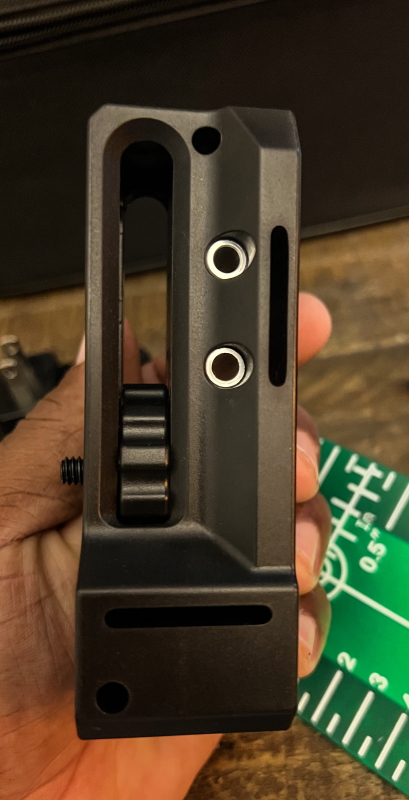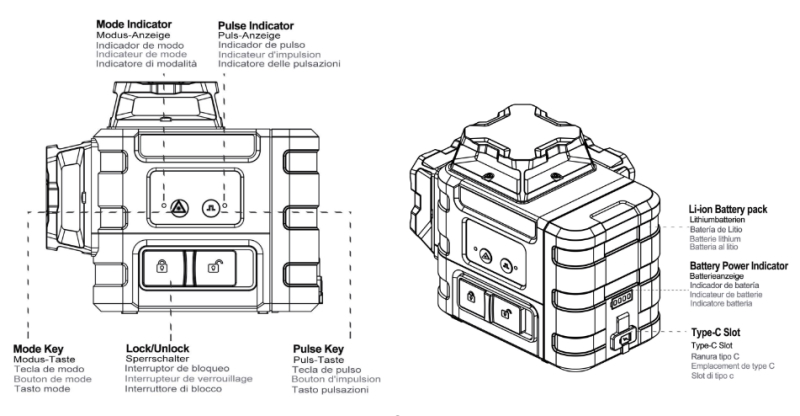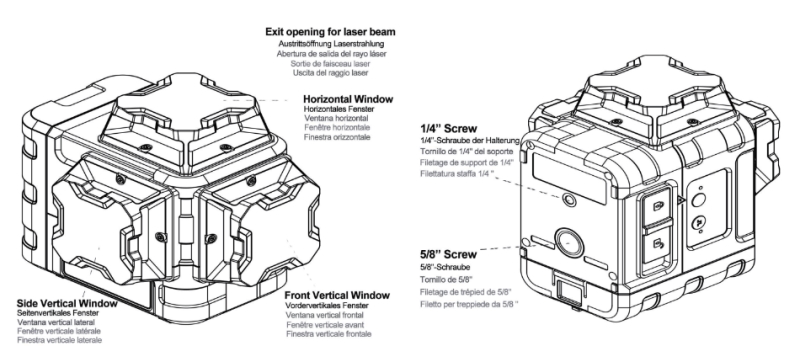 Performance
The first thing I did was charge the removable/rechargeable battery. This can be done attached to or detached from the Kaiweets KT360A Laser Level.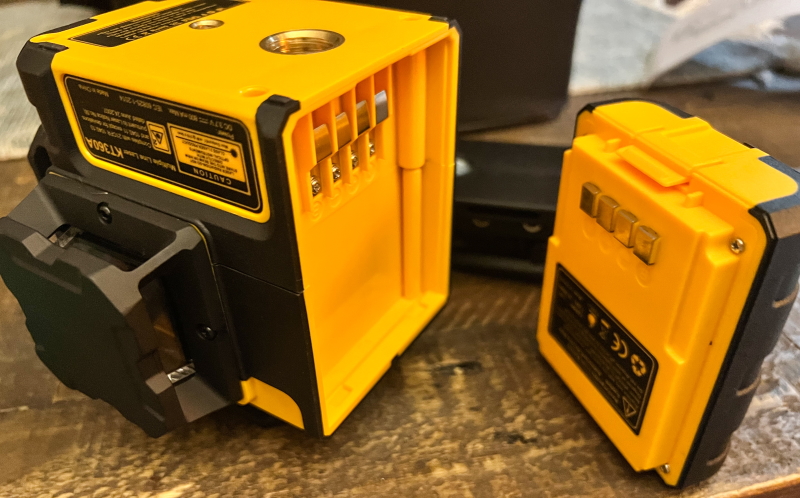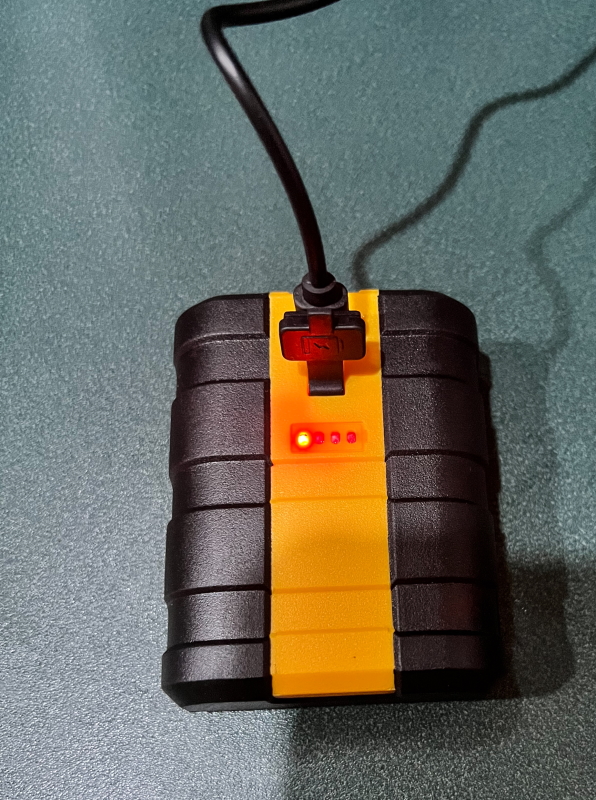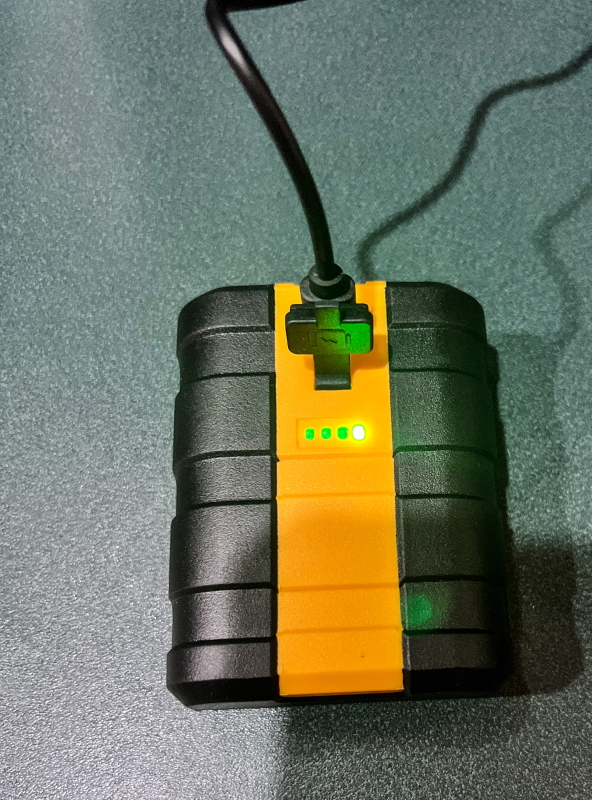 Below I am showing the tripod/stand mount attached to the laser level. I do not use tripods very often for my projects but it is a very useful feature and capability. The mount is also magnetic which allows me to attach the level to a stud should I need to.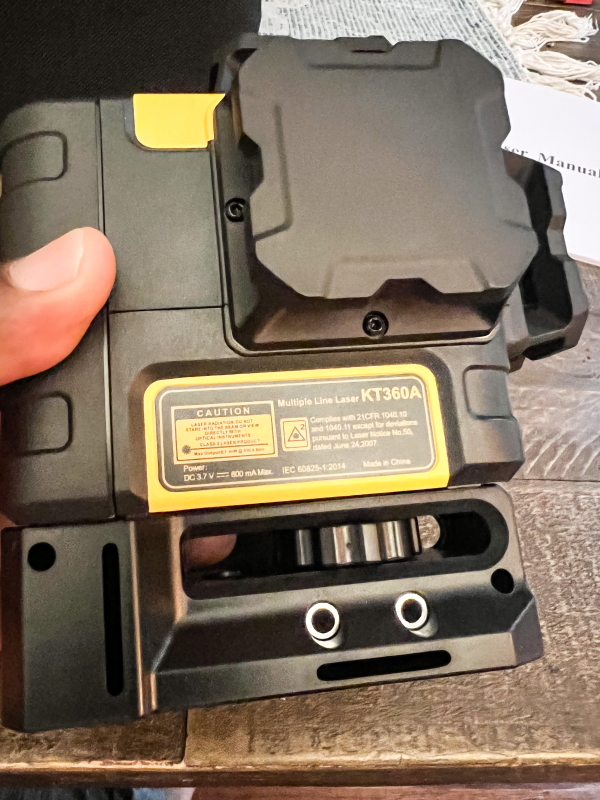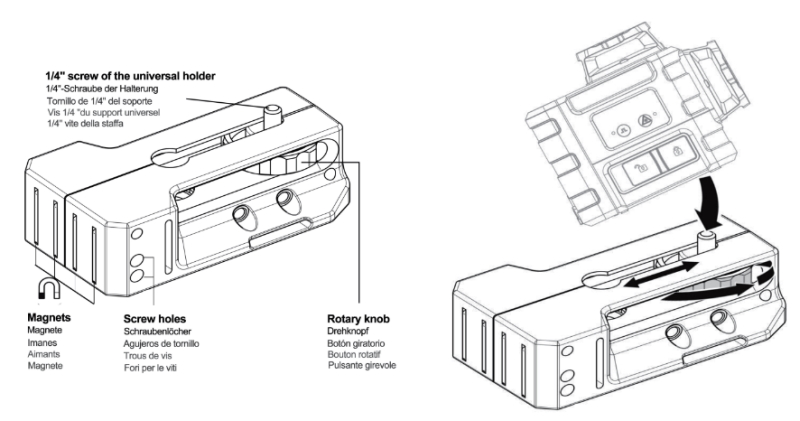 There are 3 modes that the Kaiweets Laser Level is capable of. The charts below describe the modes and instructions on how to use them.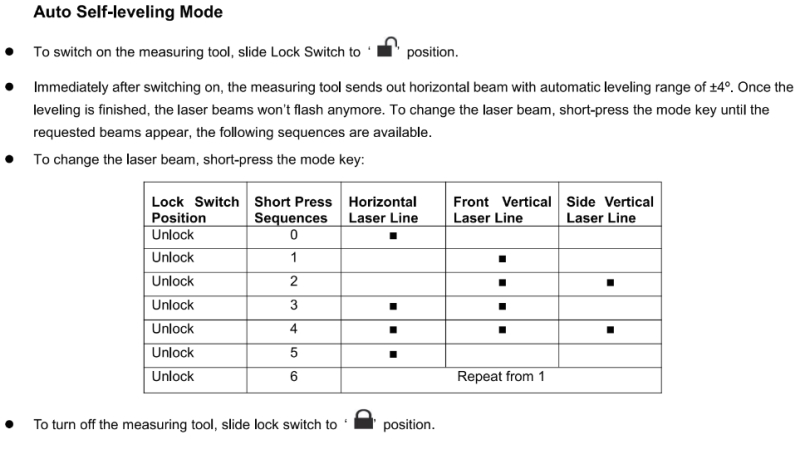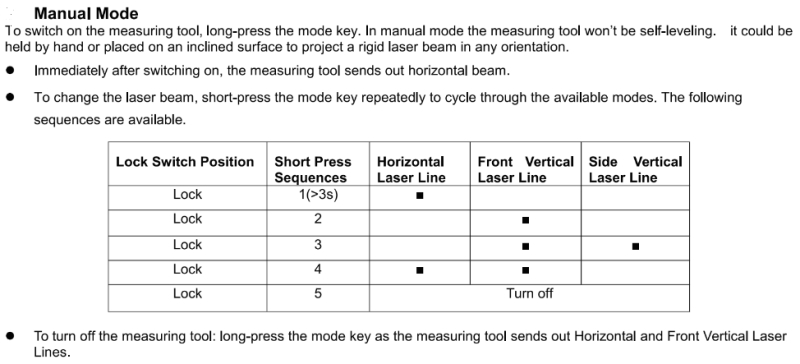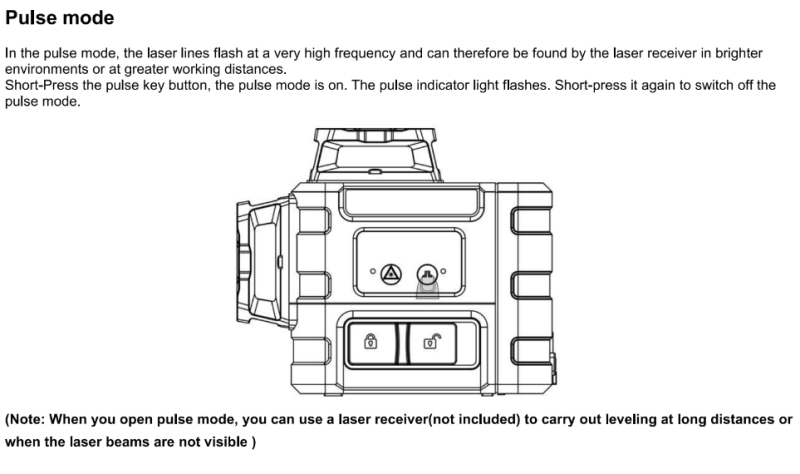 The photos below show how I used the Kaiweets KT360A Laser Level on my current project. I was installing metal studs in an older home and needed to make sure that they were straight and level. As you can see, the laser allows me to line up and attach the studs on all places by providing the straight line guide on the floor, wall, and ceiling all at once and in line with each other, the laser is very bright so there are no mistakes when attaching the studs.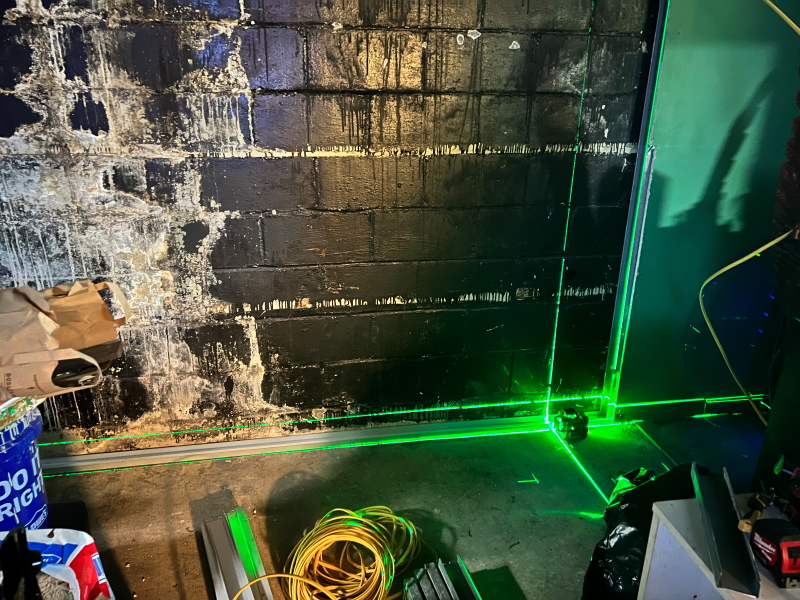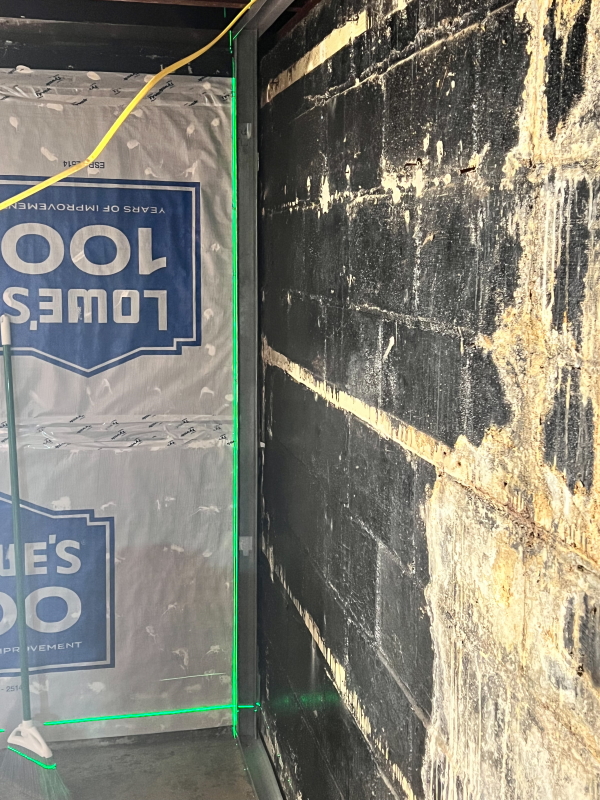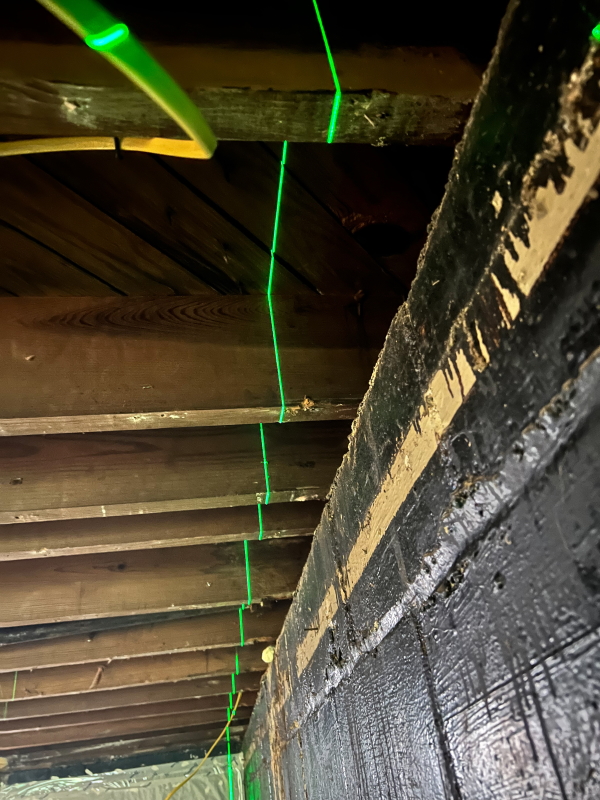 What I like
The design
The build quality
The mounting and usability options
The strength/throw of the laser
the versatility
The rechargeable battery
What I'd change
Final thoughts
After using the Kaiweets KT360A Laser Level on my most recent project it will be my go-to level for future projects. I love the multiple plains that it covers and the intensity of the LED that makes it very visible and easy for me to see. Being able to recharge the battery and not have to run around looking for batteries is great and although I rarely use them, the inclusion of a tripod mount with a magnetic base is great. I give this laser level a very well done and 2 thumbs up!! IMHO, worth every penny!!
Price: $209.99
Where to buy: Kaiweets website (Save 15% OFF with CODE: Julie15 )
Source: The sample for this review was provided by Kaiweets.