We use affiliate links. If you buy something through the links on this page, we may earn a commission at no cost to you. Learn more.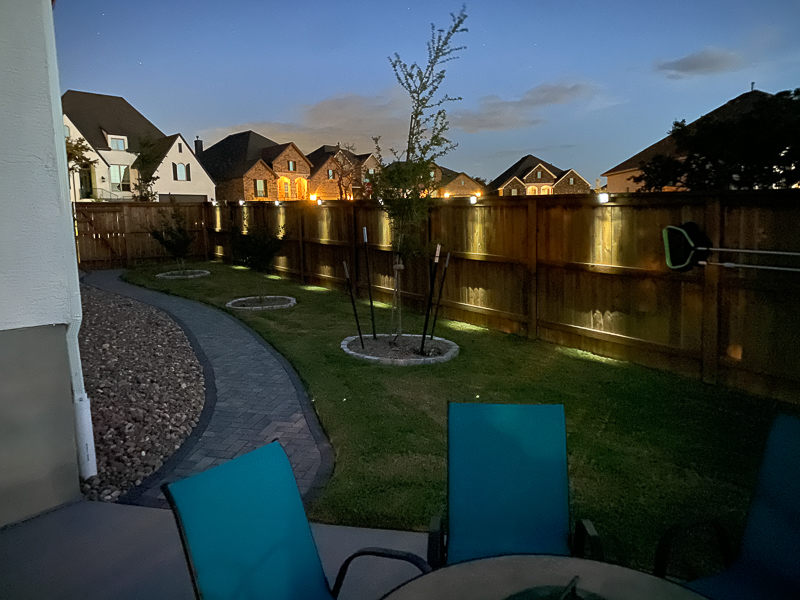 REVIEW – Since we moved into our new home last year, I have been on a never-ending quest to add more light to our backyard.  My dream would be to run low-voltage LED lighting throughout the yard and trees.  Until I get more money saved, I have resorted to using solar lights in the backyard.  So when the Gigalumi solar fence lights came up for review, I jumped on them to see if they could enhance my backyard lighting.
What is it?
The GIGALUMI Solar Fence lights are an eight-pack of solar-powered lights designed to be mounted on a fence.  They will automatically turn on at dusk and turn off in the daylight.
What's in the box?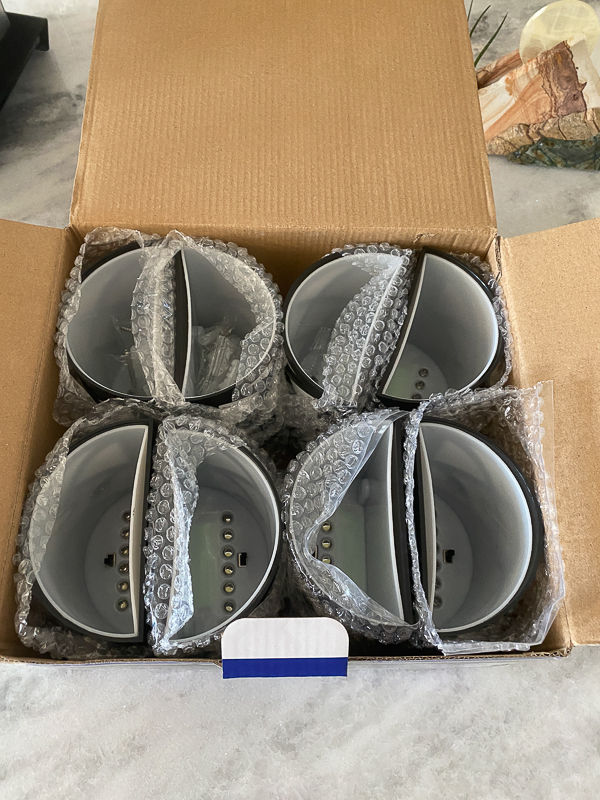 The eight Gigalumi solar fence lights came nicely packed in a small box.  I think more padding could have been added to the box, but none were damaged in my shipment.  I saw several complaints on Amazon about people with broken lights.  They were able to get them replaced by the vendor.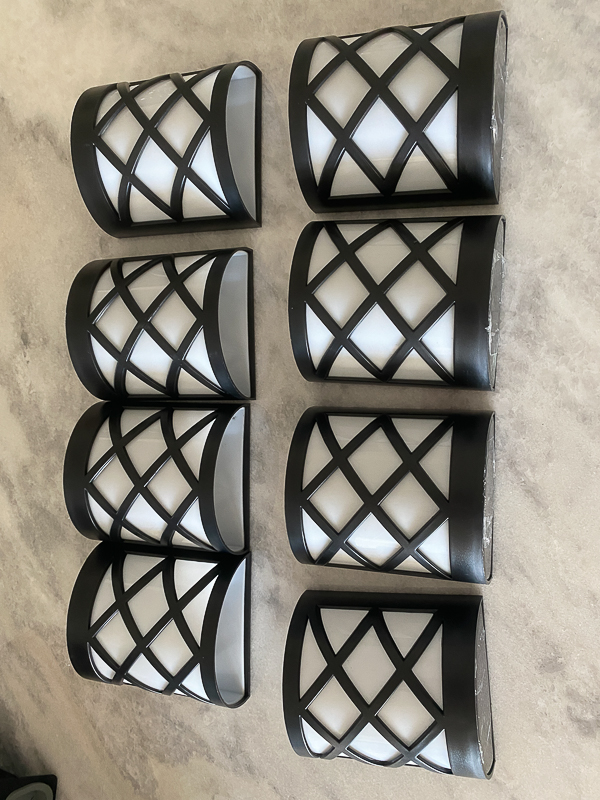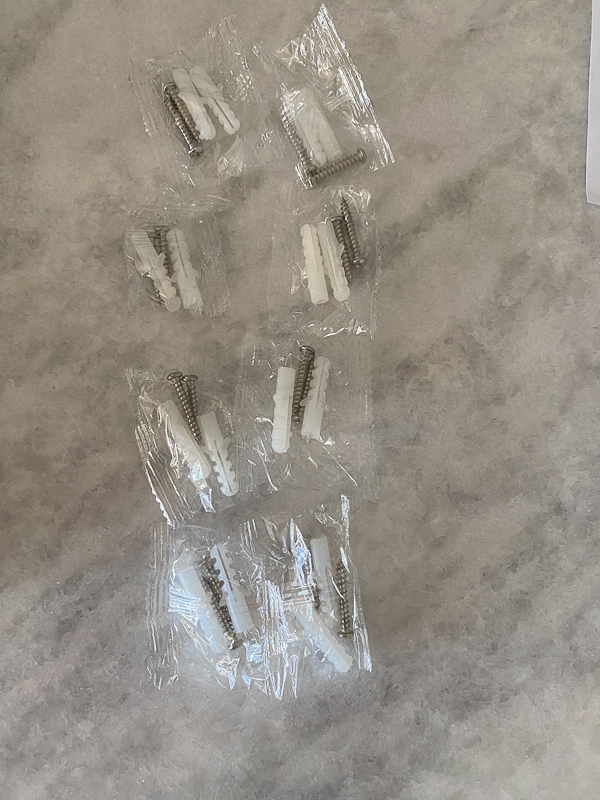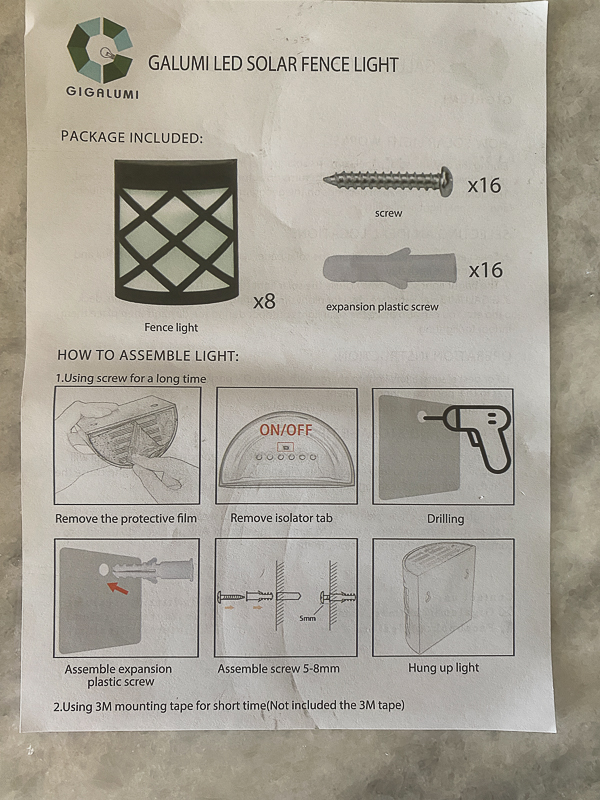 8 fence post lights.  They were all switched off and had a plastic film over the solar panel
8 screw sets containing two screws and two drywall anchors
One page of instructions
Hardware specs
IP44 waterproof
The product size is 4.3 in x 3.9 in x 2.2 in.
Screw holes in the back of the light are 7mm apart center to center
6-8 hours of direct sun should give 6-8 hours of illumination
auto turn on at dusk and auto turn off in the daytime
Design and features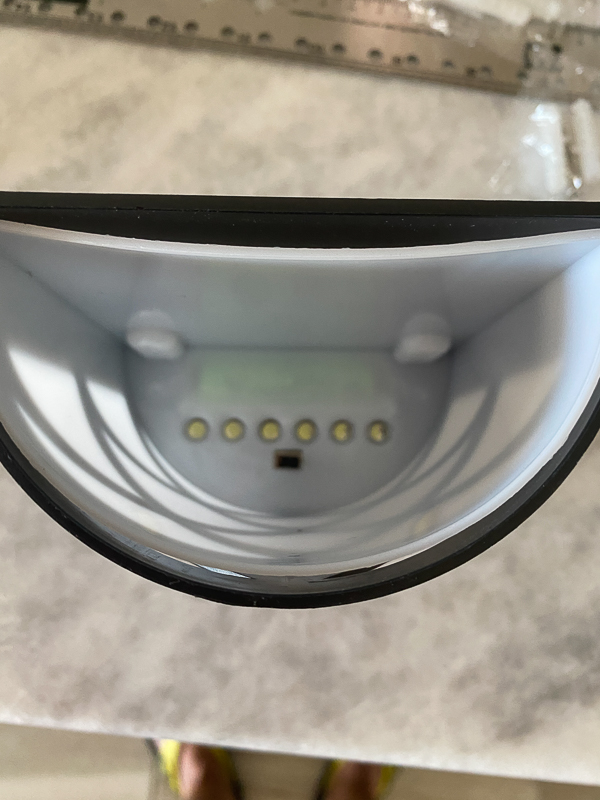 I could not get a clear picture of the inside of the Gigalumi solar fence light to save my life!  You can still see that there are six individual LED lights and a switch to turn the light off and on.  The whole inside of the light is enclosed in a white housing that should keep any rain from getting in.  Hanging these lights with the lights facing down should make them pretty waterproof unless you shoot water straight up the inside or water floods up to the point of the light.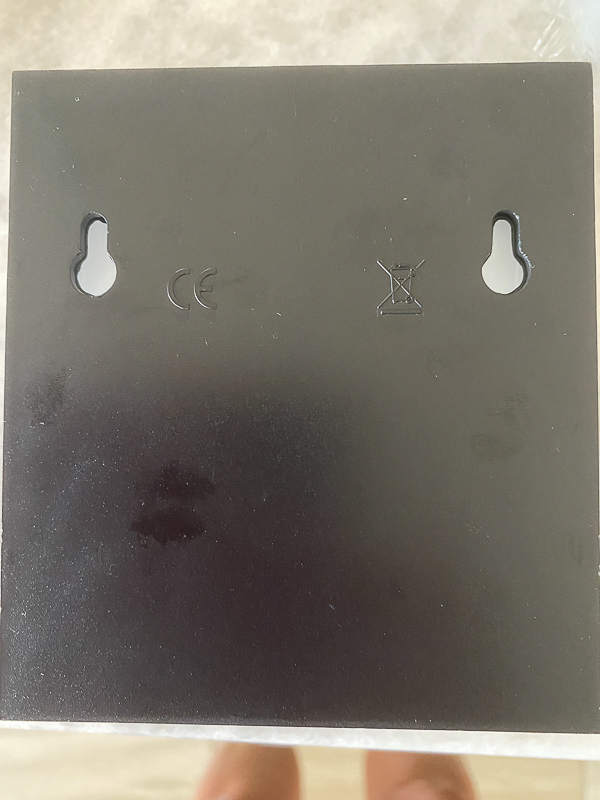 The picture above shows the back of the light with the two screw holes near the top.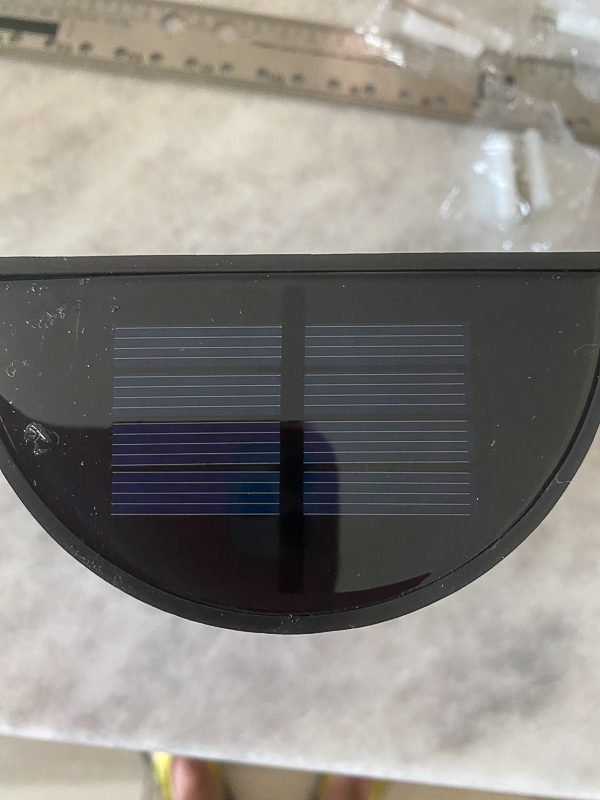 The solar panel is on top of the light and was covered with a protective plastic film.
Setup
I installed the Gigalumi solar fence lights on the top board of my backyard privacy fence.  I wish they had given a template for the screw holes.  Luckily the center of the screw holes was 7mm from screw to screw.  I had to take my ruler, drill, and level out to the fence to install these.  I got smart after the first install and marked the 7mm distance on my level.   Using my drill to screw in the screws saved me a ton of time and a sore wrist.  I did not use the drywall anchors at all.
Performance
We have been hot and sunny here in south Texas for the past few months.   San Antonio has already had 34 100-degree days as of July 18th.  I know almost every day since then has been near that mark.  From the get-go, I knew these lights would not provide lighting for a large area.  They were designed to be more of an ambient light.  I wanted them on the side of my house where we have a walkway to delineate the edge of the backyard.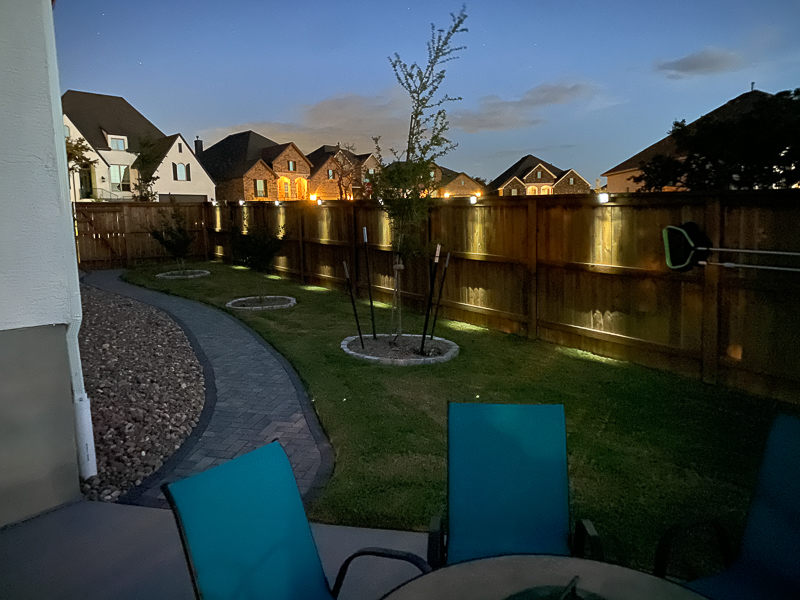 They highlight my fenceline nicely.  You only see seven in this picture because the eighth section of the fence has my weather station installed on it.  I have the eighth light installed in the section past that.   I am happy with how they look.  These lights get eight hours of sun easily in the summertime.  The lights are still giving a faint glow when I get up in the morning around 6:30 am.  They come on around 9 pm depending on how cloudy it is.
What I like
Inexpensive
Auto turn on and off with ambient light
Eight to a pack and they also sell a four pack
What needs to be improved
They could provide a template for the screw holes.
Put more padding inside the box.
Final thoughts
You can't go wrong with the price of an eight-pack of the Gigalumi solar fence lights.  They do what they are supposed to and are pretty easy to install.  As they are made of plastic, I am sure that these lights will need to be replaced after one or two years.  I would love to see someone make some good quality metal solar lights with solar panels that could be replaced as the heat and sun slowly degrade them.  I hate the thought of filling up our landfills with all of this plastic.
Price: $28.79
Where to buy: Amazon
Source: The sample of this product was provided by Gigalumi.