We use affiliate links. If you buy something through the links on this page, we may earn a commission at no cost to you. Learn more.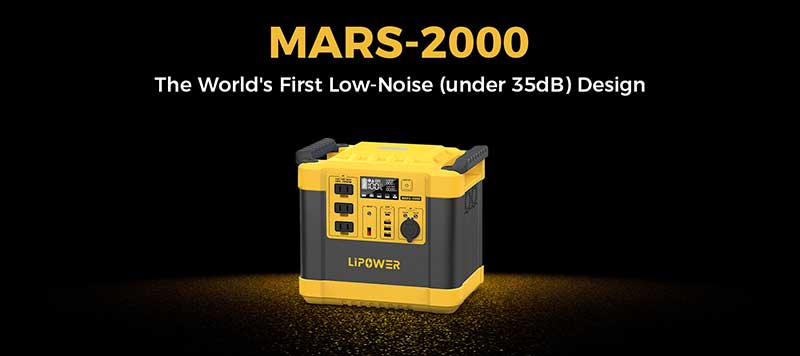 SPONSORED NEWS – The LIPOWER brand has recently expanded its portfolio of portable power stations with two new models- LIPOWER MARS-1000 Pro and LIPOWER MARS-2000. Both the LIPOWER MARS-2000 and MARS-1000 PRO are now available for pre-sale at very attractive prices, all of the details are down below.
The World's First Low-Noise (under 35dB) Design
Thanks to LIPOWER's patented cooling system which consists of an efficient large-area heat dissipation module and metal heat conduction brackets, the MARS- 2000 power station can dissipate heat quickly and effectively with low noise, ensuring quiet and peaceful charging.
Built to Last a Decade
LIPOWER claims the device is long-lasting compared to other similar power stations. MARS-2000 is fueled by enhanced EV-grade LFP battery packs, which offer over 3500 cycles from 100% to 80% capacity. It means you can use it nearly EVERY DAY for 10 years and still have 80% of your original capacity. A 4 years manufacturer's warranty also ensures that you'll continue to be on the safe side years after purchase.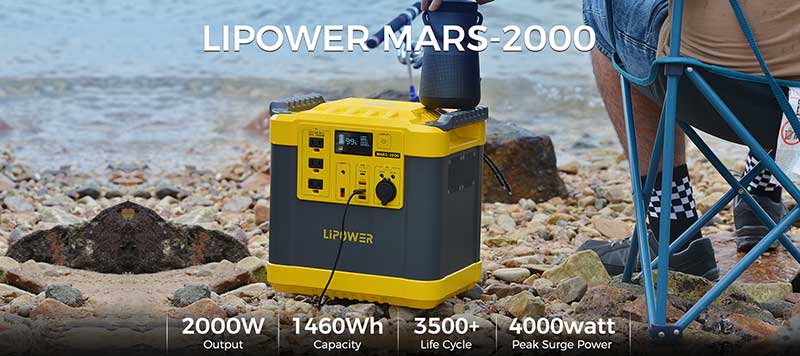 Battery Capacity and Connectivity
MARS-2000 is currently the most powerful portable power station in the LIPOWER portfolio. With the remarkable 1460Wh of capacity and a strong 2000W inverter (surge 4000W) power output. The MARS-2000 can power anything requiring under 2,000 Watts of power such as microwaves, hairdryers, coffee machines, heavy-duty electrical tools, and more. The charging station offers 10 ports to safely charge all your devices.
Another interesting feature is the size and weight of the device. Compared with their competitors' 2000W-powered generators, LIPOWER's products are much lighter, only 16.1kg compared to about 20kg.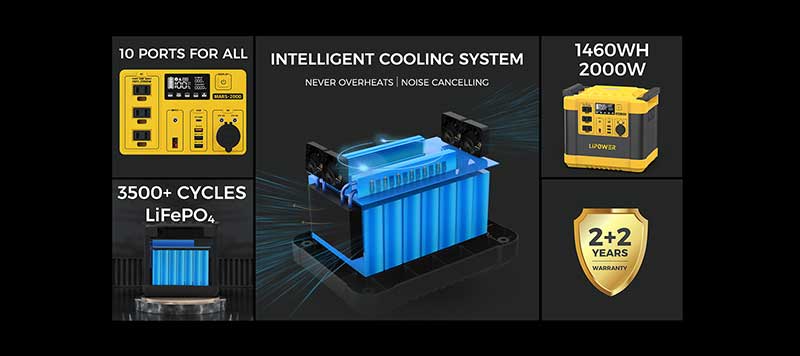 Prices and Delivery
The LIPOWER MARS-1000 PRO and MARS-2000 power station can be found on the official LIPOWER website for pre-sale: https://lipowershop.com/pages/lipower-mars-2000-pre-sale Until Aug.15, you can buy both generators at a significant discount: the MARS-2000 early-bird price is $1089, slashed from $1489. On the other hand, the MARS-1000 PRO early-bird price is $799, and a $200 discount. If you don't like yellow, we have good news for you. Power stations are also available in blue.
Orders will be delivered in 1 week, according to LIPOWER's statement.
If you like camping and are looking for a relatively light generator, with valuable features and an affordable price (now early bird prices), you should consider buying new LIPOWER portable stations. More information on the product pages: LIPOWER MARS-2000 and MARS-1000 PRO.