We use affiliate links. If you buy something through the links on this page, we may earn a commission at no cost to you. Learn more.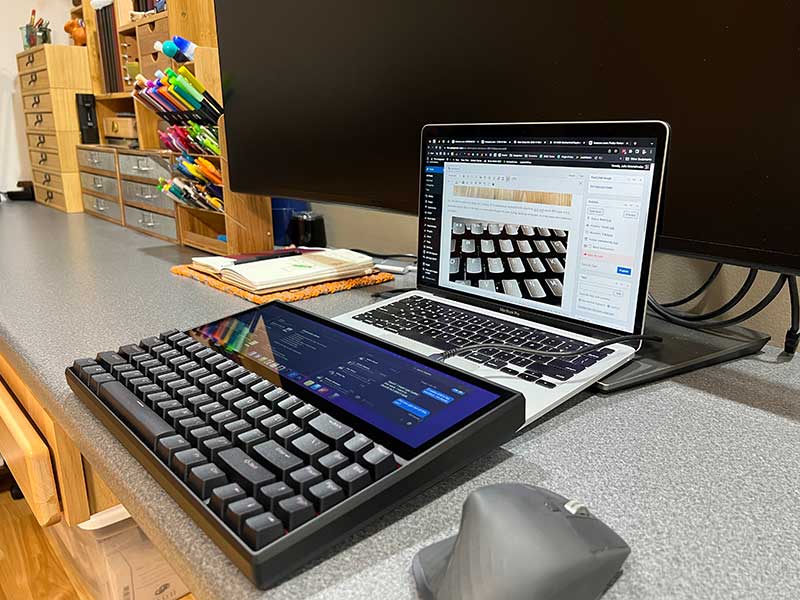 REVIEW – Mechanical keyboards have become very popular due to their ability to be customized, but I bet you've not seen a mechanical keyboard like the one I'm going to show you today. Let's take a look at the Kwumsy K2 mechanical keyboard with 12.6″ touchscreen.
What is it?
The Kwumsy K2 mechanical keyboard with 12.6″ touchscreen is a full sized mechanical keyboard with a built-in touch display that can be used as an external monitor for laptop or even your smartphone.
What's in the box?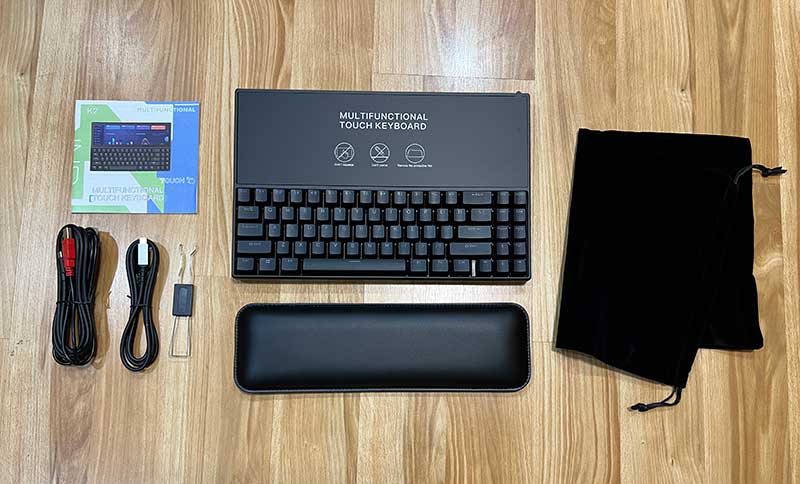 Kwumsy K2 mechanical keyboard with 12.6″ touchscreen
Wrist rest
Drawstring pouch
USB-C cable
Cable
Key and keycap removal tool
Manual
Design and features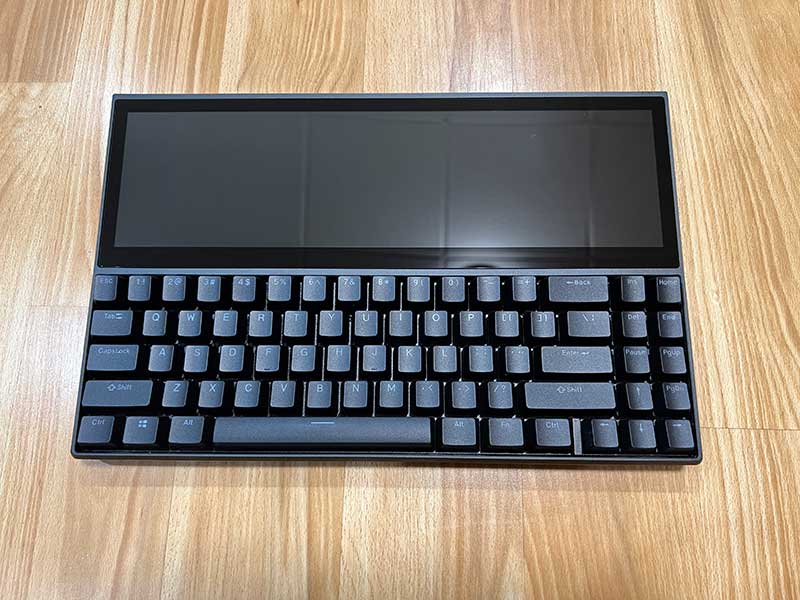 No, this isn't a wacky new design for a laptop. It's a mechanical keyboard with a built-in 12.6 inch touch IPS 1920 x 515 resolution display that can be used as a secondary display for your laptop, desktop computer, or even some smartphones, and tablets.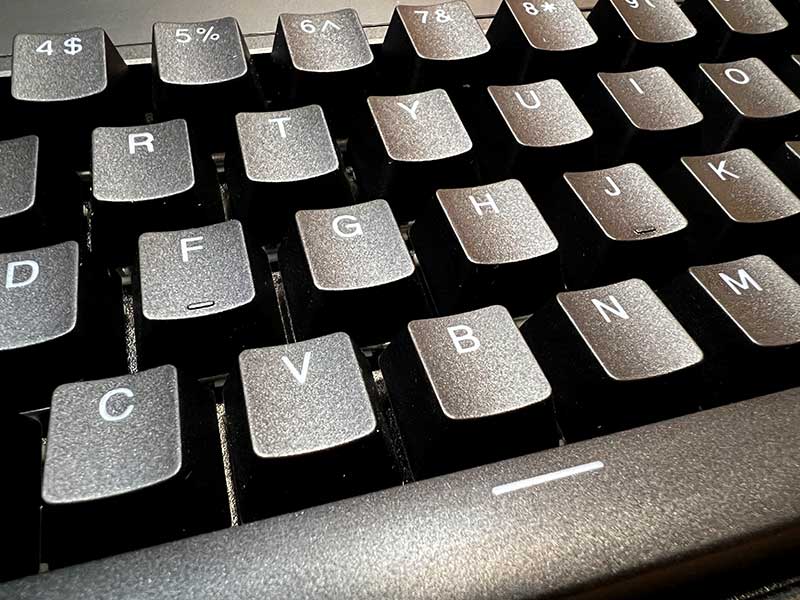 The mechanical keyboard features an aluminum chassis with replaceable keycaps and switches. My sample came with blue Gateron switches that have a very nice clicky sound and action.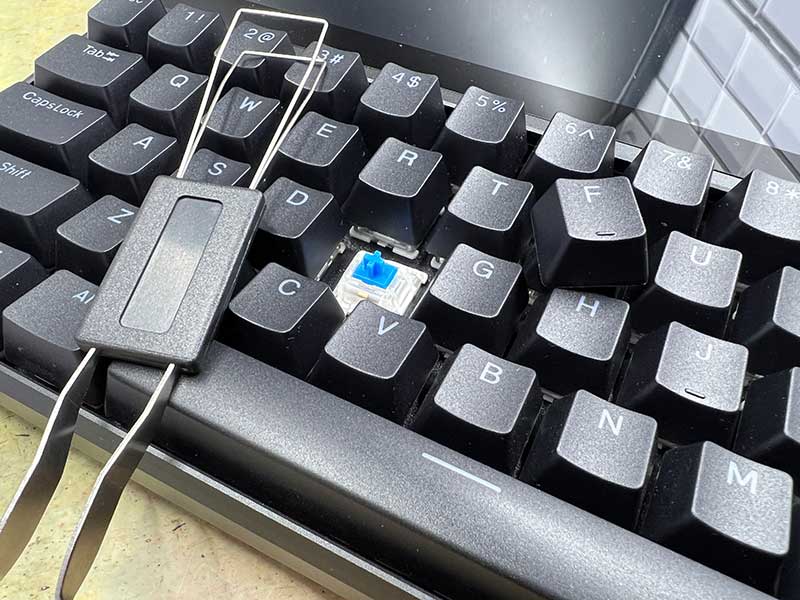 I haven't tried many mechanical keyboards, but I believe the switches in this keyboard are my favorite for the sound and the feel. Some switches have a really stiff action, the blue switches with this keyboard are comfortable to type on. According to the manual, you can also get this keyboard with brown or red Gateron switches.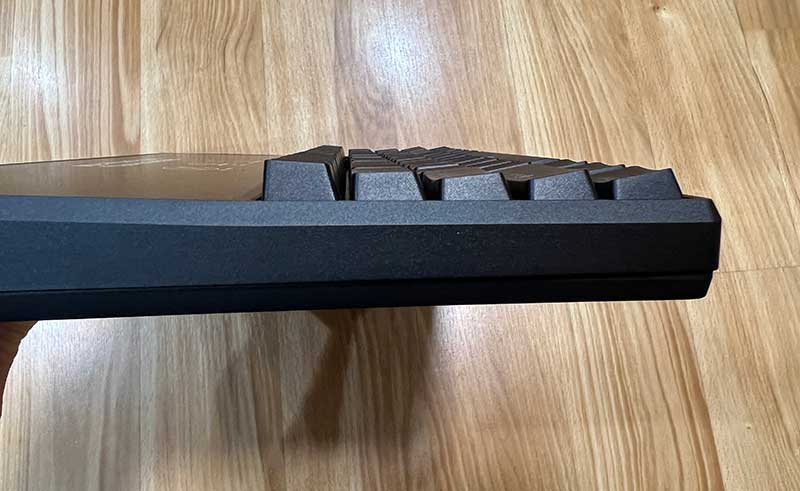 The 71 key keyboard has an RGB backlight. I'm not really a huge fan of fancy backlight effects, so that feature is lost on me. But if you like it, you have a choice of 14 lighting effects.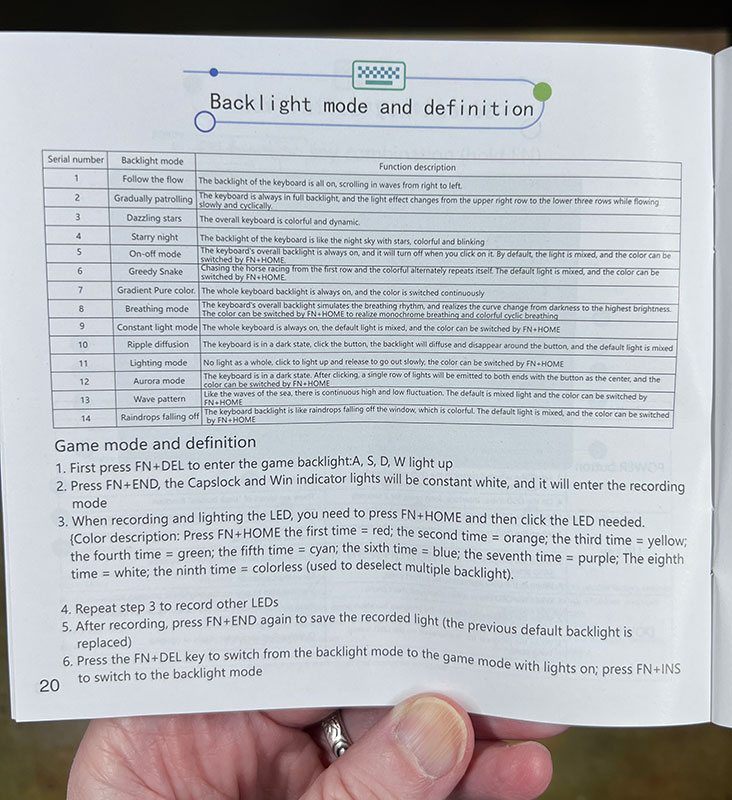 See the video below which shows the RGB backlight in action.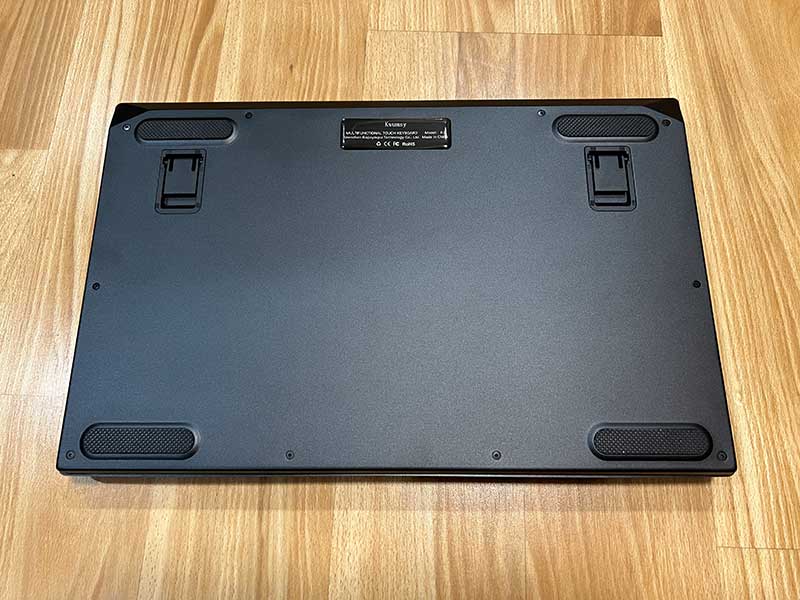 The bottom of the keyboard has fold-out feet to prop the back of the keyboard at an angle for better ergonomics.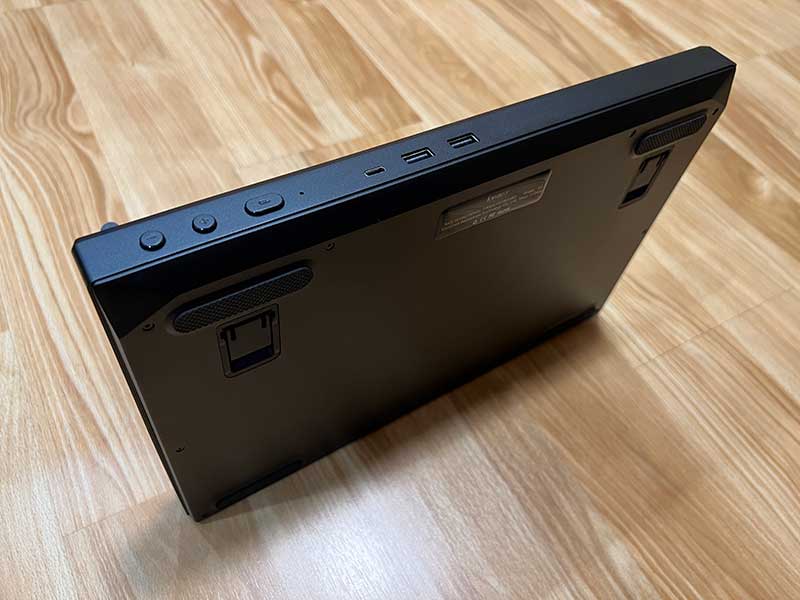 The back edge of the keyboard has a USB-C connector and two USB-A connectors. I tested the Kwumsky with my MacBook Pro and was able to connect the keyboard with a single USB-C cable. If you have a desktop computer or a laptop that does not allow for a one USB-C cable connection, you can use the included USB-C to HDMI+2USB-A cable.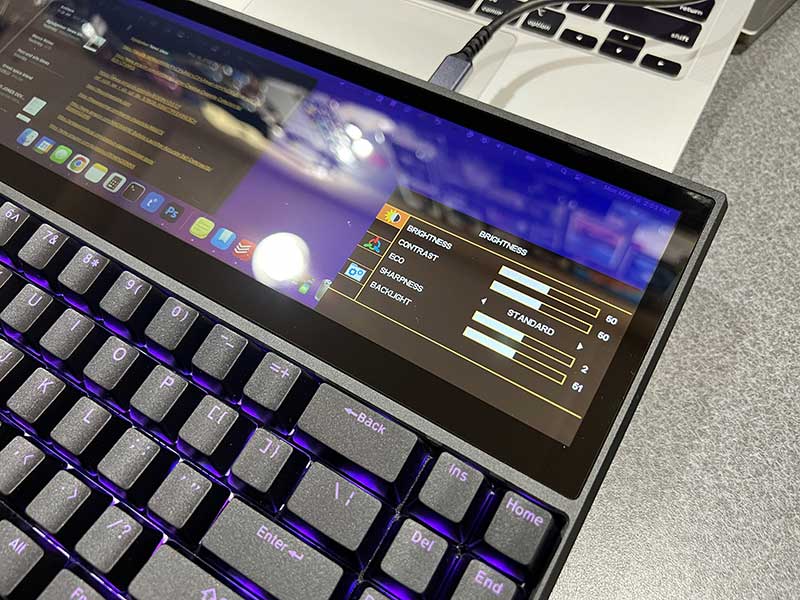 There are also 3 buttons on the back edge of the keyboard. The large button is the power button and the two other buttons allow for navigation through the built-in OSD menu.
Using the built-in touch display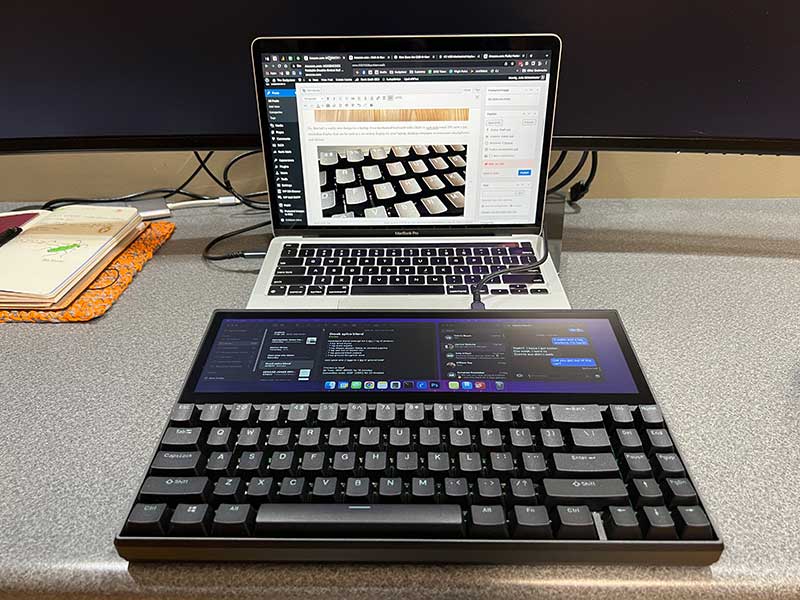 Having extra screen real estate is always welcome and the fact that the built-in display is also a touch-enabled display made it even better because you can tap, drag, move, and interact with the windows on the display. See the video below which shows some of the ways you can use the display.
See and hear the Kwumsy keyboard in action
I used the Kwumsy K2 mechanical keyboard for several days with my MacBook Pro and missed the fact that it does not have any dedicated function keys. You have to use FN + other key combinations to do various tasks like adjusting volume and changing the backlight modes. I also had to use the Windows key as a substitute for the Command key on the Mac. This isn't a big deal but the location of the Windows button is a little different than what I'm used to, so it felt awkward to use.
But for regular typing, I had no issues and really enjoyed the feel and sound of typing on this mechanical keyboard.
What I like
Built-in 12.6 inch touch display
One cable connection (if your computer allows it)
Extra USB ports for other peripherals
What I'd change
Offer a Mac version
Add Bluetooth connectivity
Final thoughts
If you're a fan of mechanical keyboards, the Kwumsy K2 mechanical keyboard should be on your radar if only for the fact that it has a built-in display. That display does elevate the price to almost $400 so that's a concern, but if price is not an issue and you want both a mechanical keyboard and a little more screen real estate, this one is worth checking out. And while you're at it, check out my review of the Kwumsy P2 Pro Tri-Screen USB-C monitor too. With this keyboard and that monitor, your laptop will be epic!
Price: $399.00
Where to buy: Kwumsy and you can find some Kwumsy products on Amazon
Source: The sample for this review was provided by Kwumsy.