We use affiliate links. If you buy something through the links on this page, we may earn a commission at no cost to you. Learn more.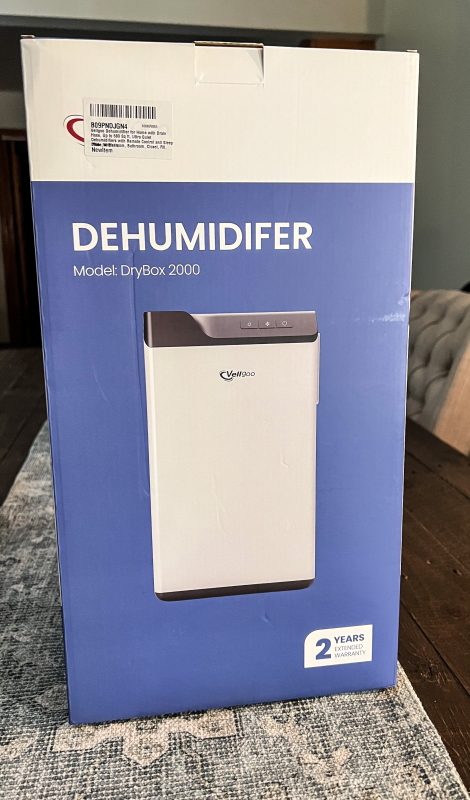 REVIEW – Summer is fast approaching, and during the summer last year, I found out how much a dehumidifier was needed in my home. I did manage to get a small unit near the end of the summer, but this year I will be ready with this Vellgoo DryBox 2000 Dehumidifier.
What is it?
The Vellgoo DryBox 2000 Dehumidifier comes with a drain hose for convenience and covers up to 580 square feet. There is a small remote control that is also included and the unit even features a sleep mode.
What's in the box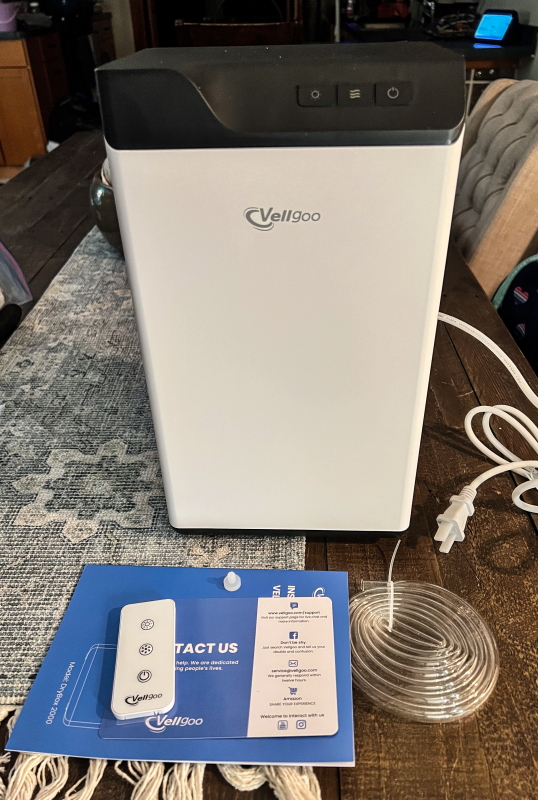 1 x Vellgoo DryBox 2000 Dehumidifier
1 x User Manual
1 x Draining Hose
1 x Remote Control
Design and features
Features
STAY AWAY FROM DAMPNESS AND MOISTURE: Are moldy wallpaper, wet clothes, and discolored furniture still bothering you? The Vellgoo dehumidifier for a home will put an end to all of these annoyances and provide a healthy environment, suitable for the bedroom bathroom office RV kitchen
CONVENIENT REMOTE CONTROL: You can use the remote to turn on/off the electric dehumidifier, switch between working modes, and adjust the lights as needed
HIGH EFFICIENT DEHUMIDIFICATION: Vellgoo dehumidifiers for home are equipped with double semiconductor technology, remove up to 26oz per day in 86°F, 80% RH, with an operating area of up to 5300 cubic feet (580 sq ft)
ULTRA-QUIET TECHNOLOGY & TWO WORKING MODES: The dehumidifiers for the bedroom is powered by advanced noise reduction technology. The noise is well controlled under 35dB in sleeping mode, so you'll never be bothered by the air dehumidifier. In high-speed mode, the bedroom dehumidifier will operate at high wind speeds to rapidly reduce humidity
AUTO-OFF & CONTINUOUS DRAINAGE: When the 1800mL water tank is full, the light turns red and the dehumidifier shuts off automatically to prevent water overflow. The 4.92Ft drain hose on the dehumidifier with drain hose allows for indefinite draining, allowing for more efficient continuous dehumidification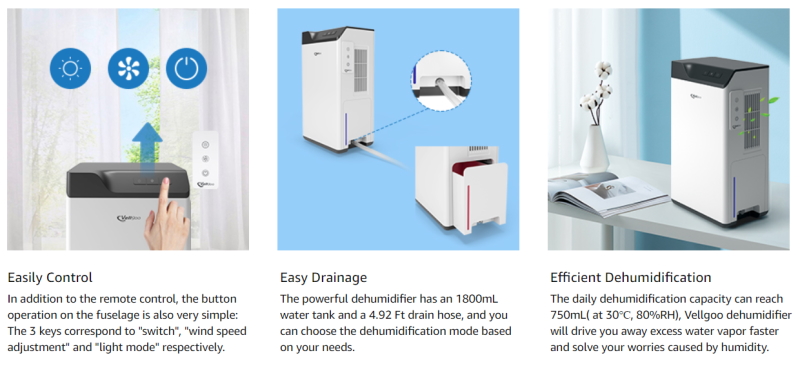 Specifications
Item Dimensions: 7.85 x 5.50 x 13.89 inches
Working Temperature: 50℉-122℉
Working Humidity: 40%RH-80%RH
Water tank: 1800ml (64oz)
Drain Hose: Included
Auto shut-off: Yes
Auto defrost: Yes
This humidifier is mostly plastic. The control buttons are on the top, and there are air vents on each side. On the bottom of the right side there is the water reservoir that slides in and out and below the reservoir is the drain plug. The remote control is included and there is a magnetic area on the side to make sure that the remote stays with the unit. There is a LED night light on the side.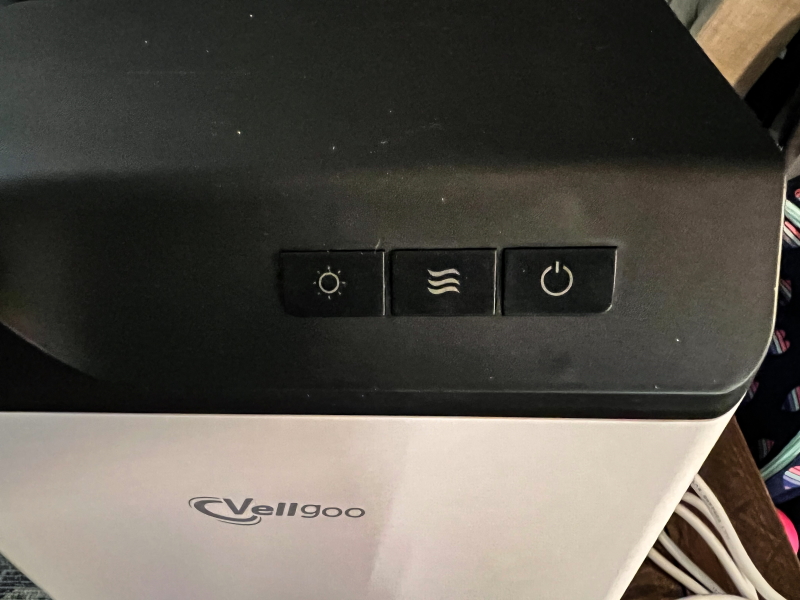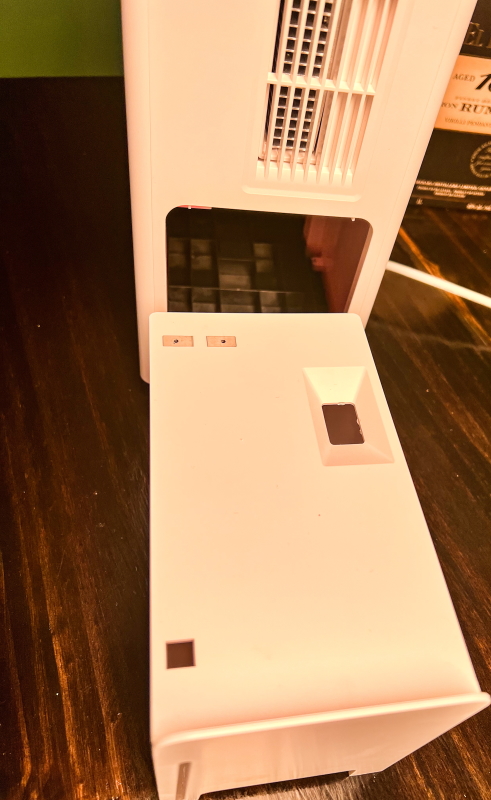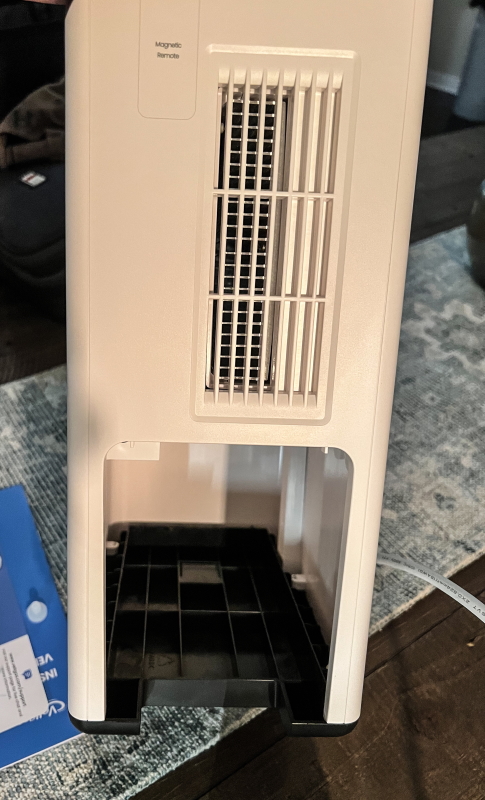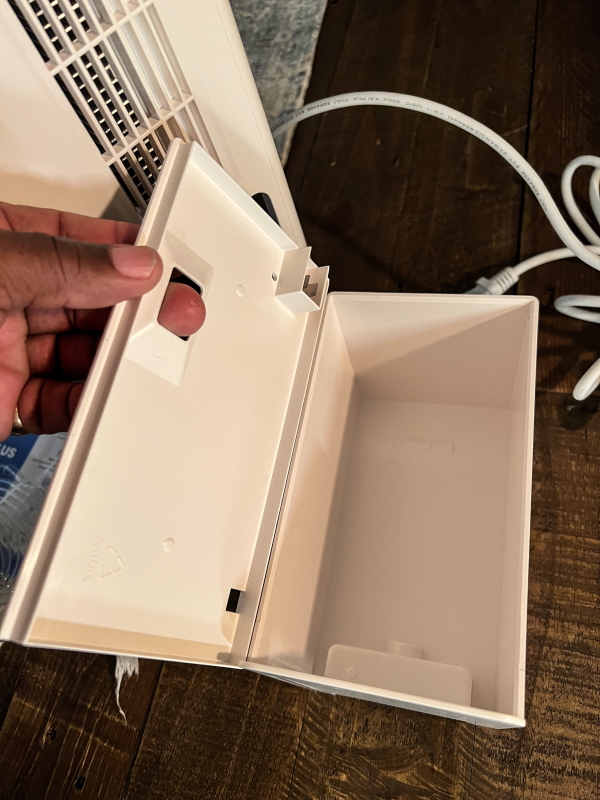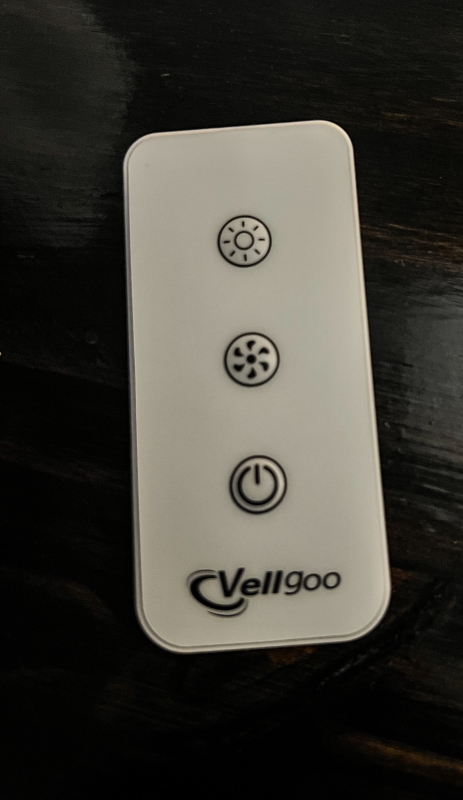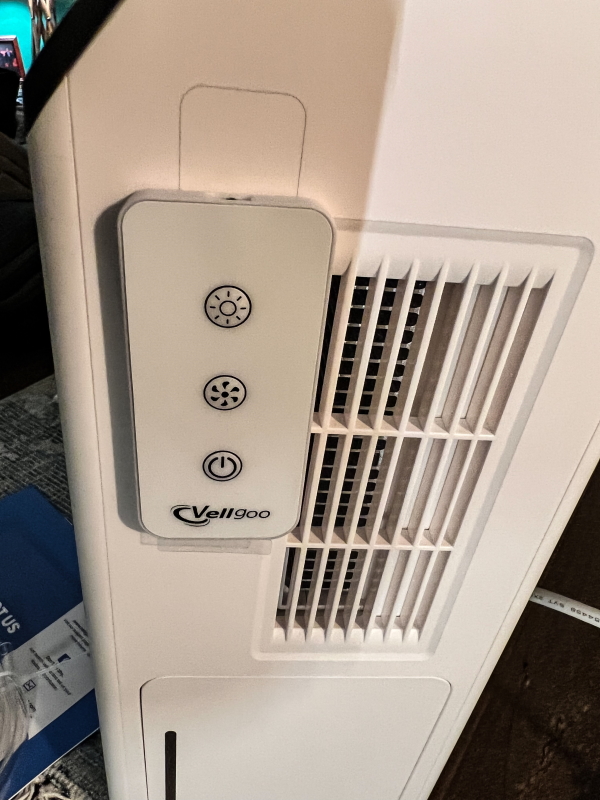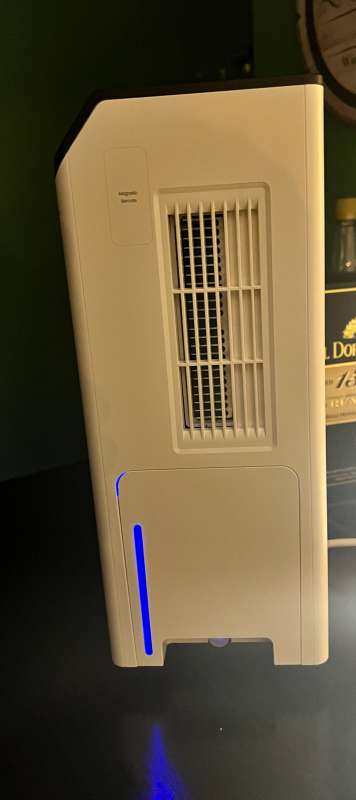 Performance
The Vellgoo DryBox 2000 Dehumidifier is very simple to set up and use. It is just about plug-n-play. Just choose your location and plug it in: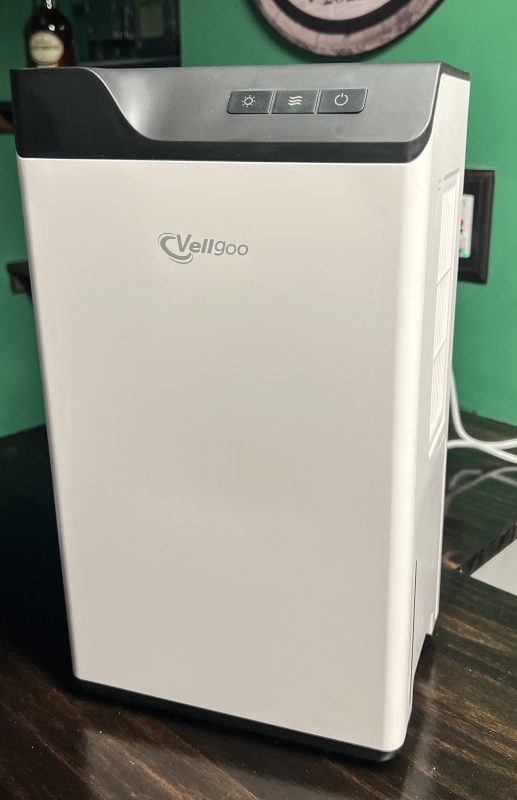 Once it is plugged in, you can use the control buttons on the top to turn it on, set the fan mode, and control the LED. In the following video I am going through the paces with the remote:
The two modes work well, and if this unit is near to you when you sleep, the whisper mode will be very much welcomed. I like the LED light but that is likely because it is not in my bedroom. It is bright enough that I would have to turn it off at night. It works well as a night light where I have it. I like that there is the option to add the included drain hose which means that it can be left unattended for long periods of time. After only about 7 hours, there was measurable water in the reservoir suggesting that the humidity in my basement is somewhat high: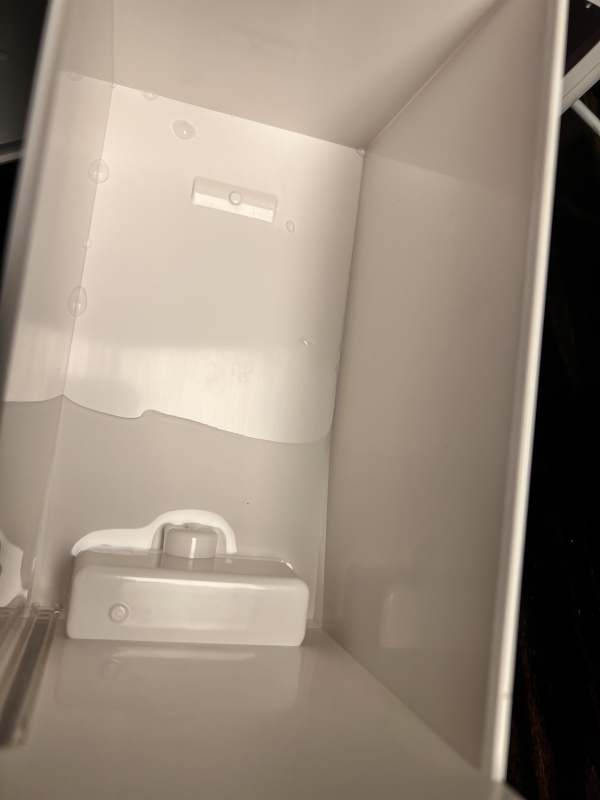 What I like
It is a simple design that works well
Lightweight
Has a drain hose for use in an unattended long term mode
The remote control
The LED nightlight
What I'd change
Nothing that I can say so far
Final thoughts
The Vellgoo DryBox 2000 Dehumidifier works well for a semi-large space and for me it works well in my basement. It is quiet and the ability to attach a hose will be a great feature for anyone who can locate it close enough to a drain or large container that can accommodate much more water. It is the right size and has 2 modes, one of which is whisper quiet.
Price: $79.99 (Amazon currently has a $25 coupon)
Where to buy: Amazon (save an additional 5% by using the code: DRYBOXX0 (expires 7/31/22 23:59PDT)
Source: The sample for this review was provided by Vellgoo