We use affiliate links. If you buy something through the links on this page, we may earn a commission at no cost to you. Learn more.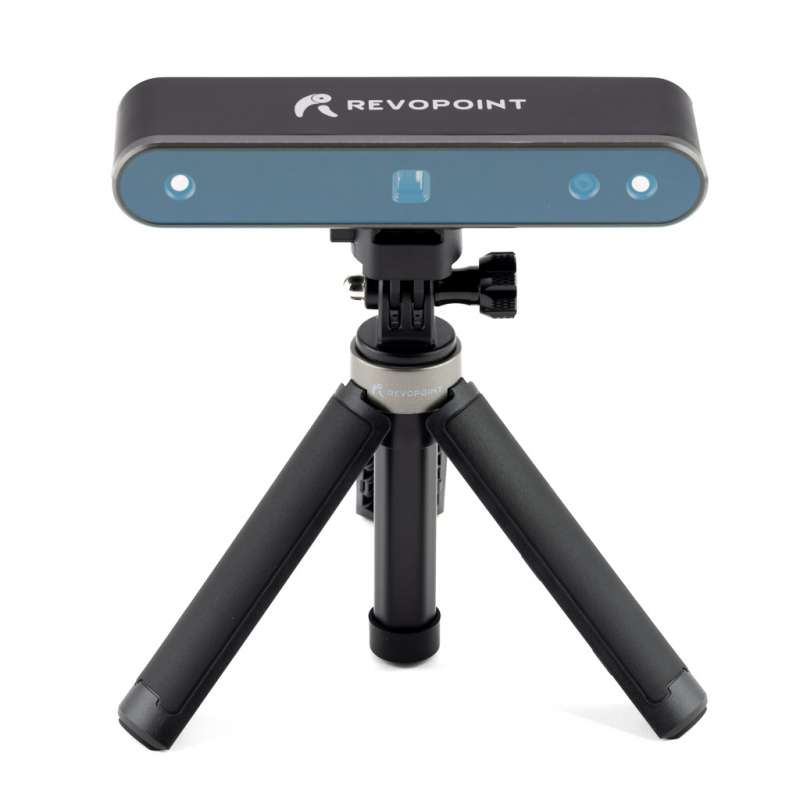 REVIEW – I recently reviewed a 3D scanner that I wasn't very impressed by, so when Revopoint offered to send me their Pop 2 3D High-Precision Scanner, I thought I would give it a try. Would I regret it? Keep reading to find out!
What is it?
The Revopoint Pop 2 is a High-Precision 3D Scanner that can function as both a desktop scanner and a mobile handheld scanner.
What's in the box?
Revopoint Pop 2 3D scanner
Tripod
Quick Setup Kits
Power bank
Carry Case
Phone holder
2-in-1 mobile cable
USB-C cable
USB-A cable
Portable turntable
Plastic sheet
Markers
Sample Sculpture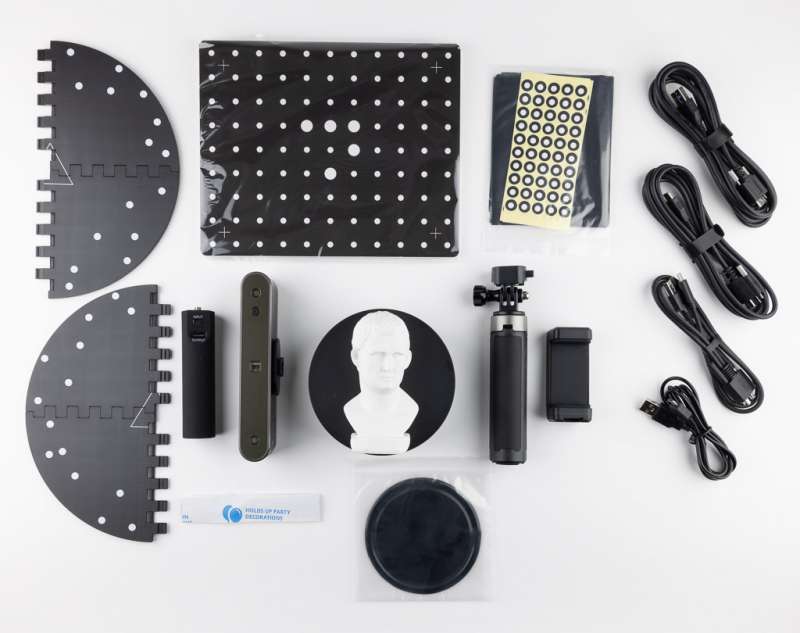 Hardware specs
| | |
| --- | --- |
| Technology | Dual camera infrared structured light |
| CPU | Dual-core ARM Cortex-A7 |
| Accuracy | Up to 0.05 mm |
| Single capture range | 210mm x 130mm |
| Working distance | 150 mm ~ 400 mm |
| Minimum scan volume | 20×20×20 (mm) |
| Scan speed | Up to 10 fps |
| Light source | 1 class infrared Laser |
| Alignment | Feature, marker, and color |
| Press button | Yes |
| Output format | PLY, OBJ, STL |
| Texture scan | Yes |
| Scanner weight | 195g |
| Dimensions | 154.6 ×38.2 × 25.6 (mm) |
| Printable data output | Able to export 3D model directly to 3D printing |
| Required computer configurations | Windows 8\10 (64-bit), Android, iOS, MAC |
| Wi-Fi | 5 G |
Design and features
When I was reviewing the Creality Lizard 3D scanner in February, I found the software to be very lacking in usability. When the Revopoint Pop2 3D scanner review offer came along, I figured their version 2 must be further along in development.
The Revopoint Pop 2 3D scanner came with a lot of hardware items. Cables, a tripod, a battery bank, a phone holder, and more. The hardware all seems very nice, except for the turntable, it's a little wobbly, but it works. The phone holder is really nice, and even has a mount for the scanner on top. The USB cables were all nicely labeled.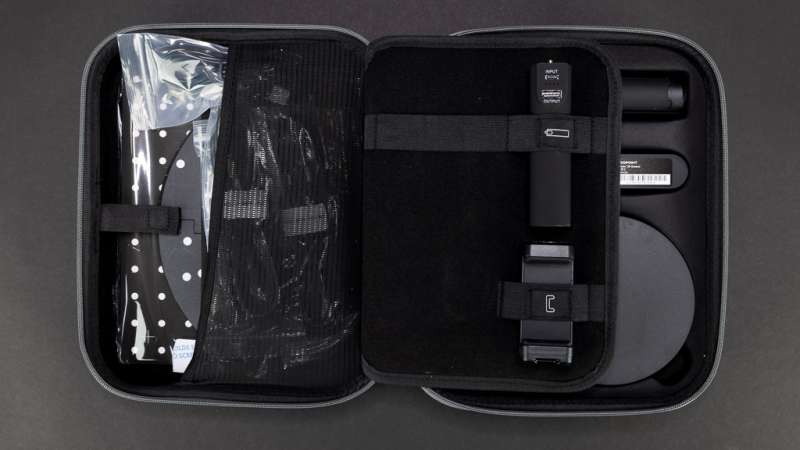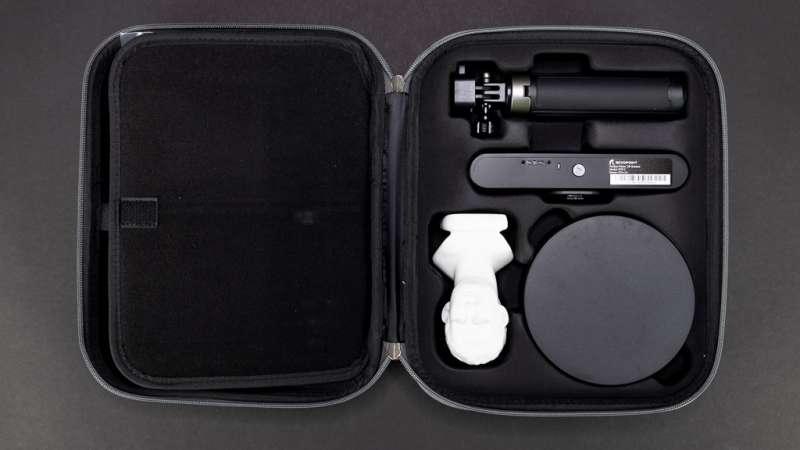 I did have to search on YouTube to find out where to put the silicone mat. There were no instructions as to where this was to go. I assumed correctly that it goes between the turntable and the turntable bed.
The Revopoint Pop 2 3D scanner supports shape, marker point, and color feature alignment. 10 frame per second infrared light scanning technology to 0.1mm accuracy. The hardware specs are really nice, and it does perform well quite a bit of the time, however, there is room for improvement on the software side of things.
First, the printed User Manual that came with the scanner is fairly decent and covers a lot of the user interface and what each setting or interface item does. I highly recommend reading it instead of jumping right in to start a scan. The User Manual was easy to read and understand, unlike some of the software prompts.
The software can load and save *.PLY, *.OBJ, and *.STL file formats. However the manual never explains what each one of them is or why you might want to use one or the other. I felt like the manual should have at least defined what a point cloud and mesh are. Unless you're into 3D modeling, you might not know.
One critical thing the User Manual does not explain is how to use the start/pause feature of the scanning. Basically, you can scan a model, click pause and reposition the model, then click start again to scan. For example, scanning the top and side of a model, pausing to reposition the model on its side, then starting the scan to finish scanning the bottom of the model.
I found the software a bit better than the Creality Lizard software in some respects, worse in others. Rotating models with the mouse was much easier and I seemed to get better scans from the Pop 2. The Pop2 also has a better scan area for width and height. However, I found no way to align scans, so if the software gets it wrong, you're out of luck and have to start over. Even when you cancel a scan, it still adds the data to the previous scan.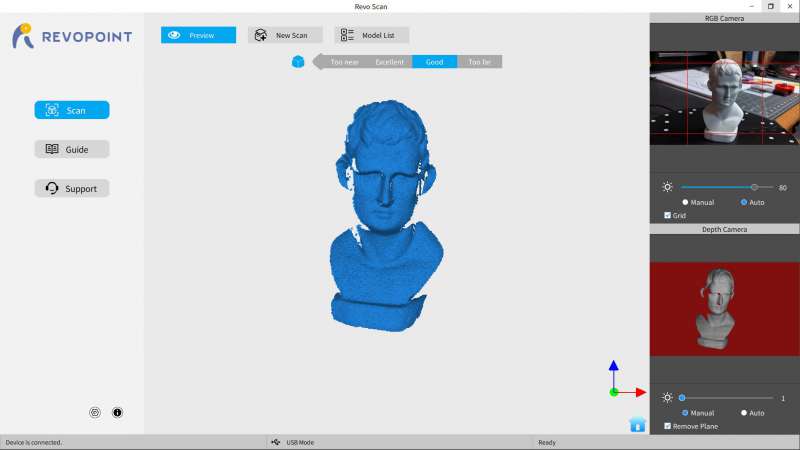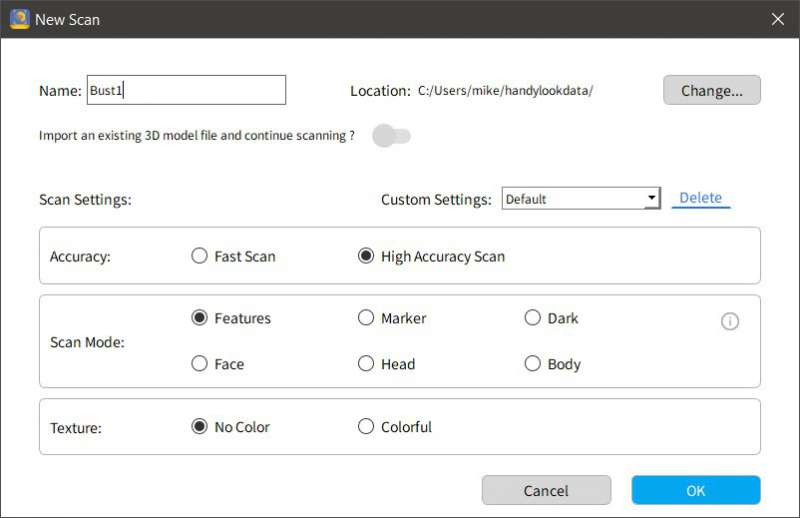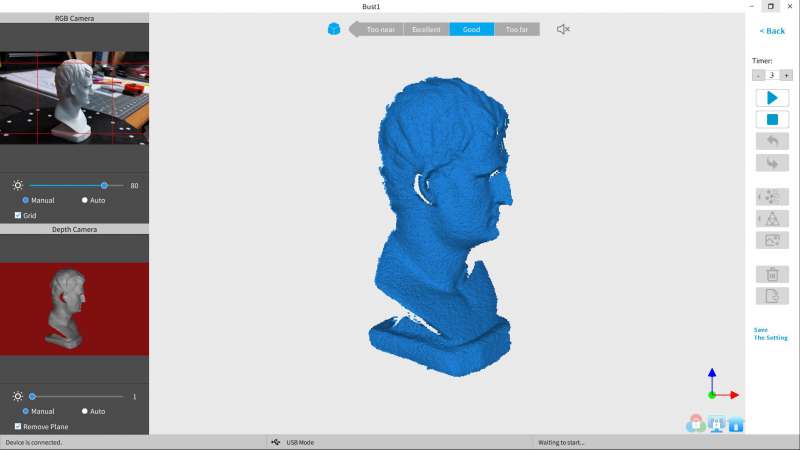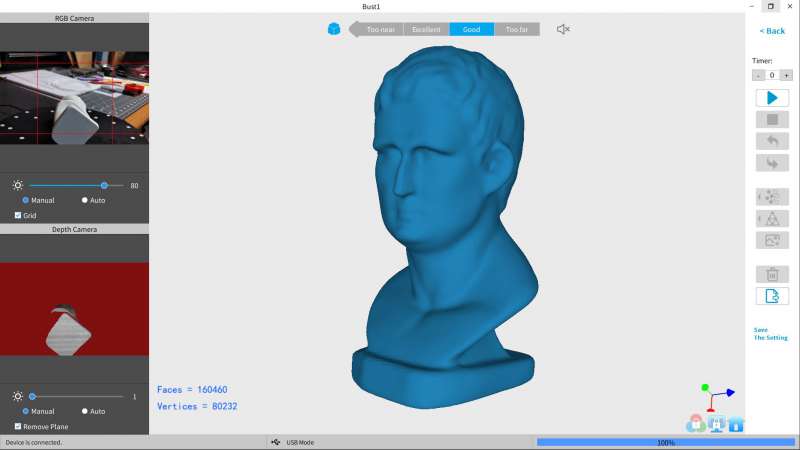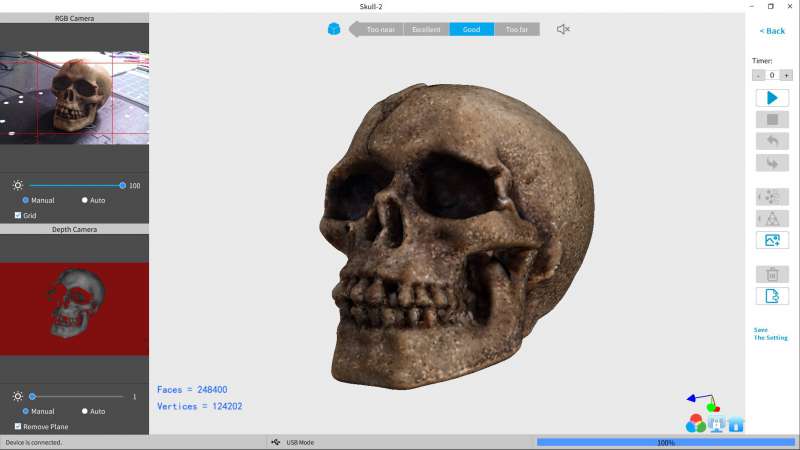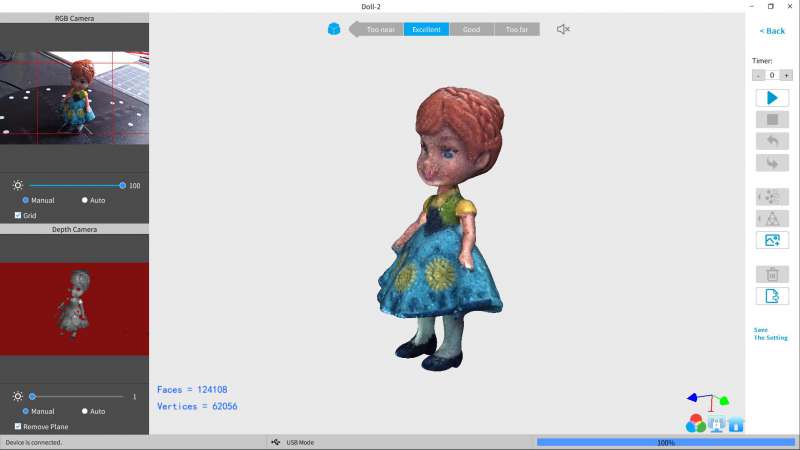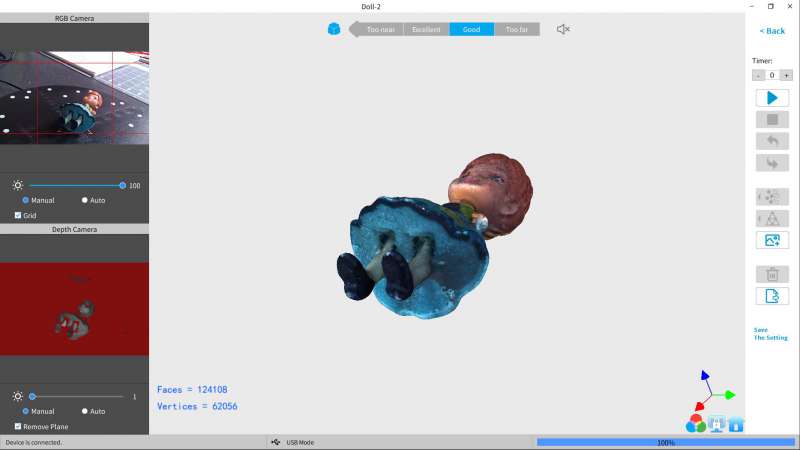 Also included is the Revopoint Studio software, which I had to request a key for on the Revopoint forum. The software is supposed to enable the editing of models. However, I found it to be very buggy. Often crashing when performing the simplest of tasks, and I was unable to kill the process, so I had to reboot. The software also lacks hints for the user interface, so you're left to just guess what some of the controls do.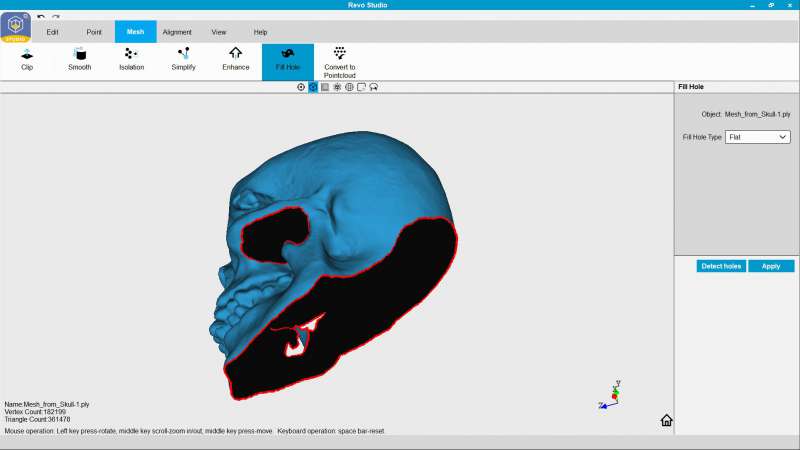 The Revopoint Pop 2 3D scanner also has an Android and iPhone app. I also found the iPhone app very difficult to use. It would often lose track and create scans that were absolutely useless.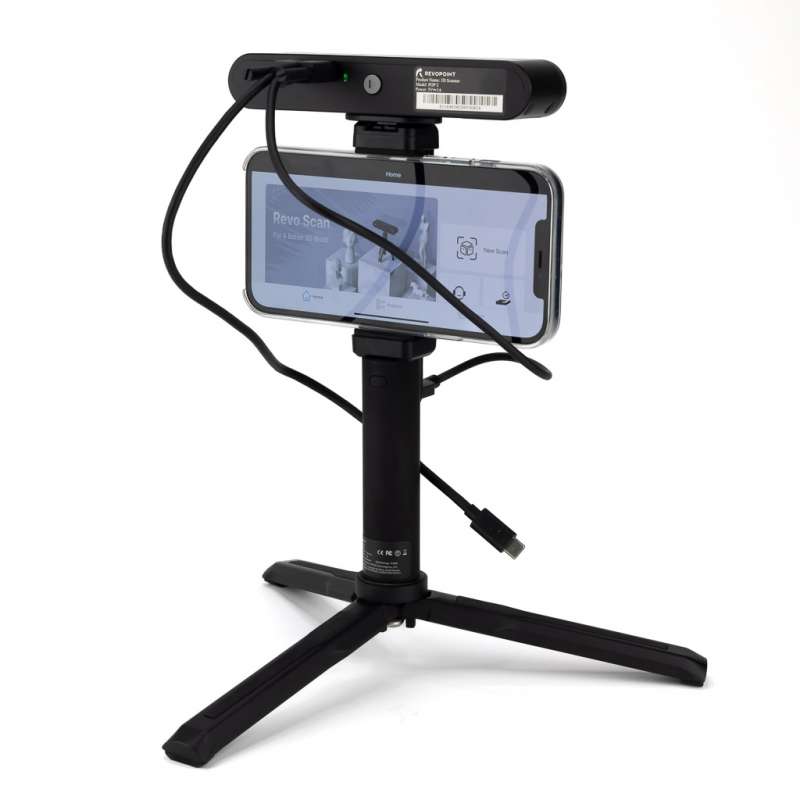 Software Shortcomings
In the Revo Scan software, there's a Guide section. The User Manual, Quick Start Guide, and the Scanning Tips and Tricks sections for the Pop 2 just display "Please Stay Tuned". You'll need to get these documents from the Revopoint website.
The software is supposed to allow for opening a previous scan and scanning additional data, but I found that feature almost useless as it never aligned the subsequent scans correctly.
What I like
Very good scanning for simple models
Can include color data in the scan
Nice hardware accessories
What I'd change
A printed copy of the Quick Start Guide should have been included in addition to the User Manual
The software is lacking in many regards
Buggy and poorly translated software
Final thoughts
I'm a little torn on the Revopoint Pop 2 scanner. For some scans it worked great, for others scans that needed the model rotated, it was very difficult to get a good scan. If you're into tinkering with 3D modeling, it would probably be nice to have, but be prepared to spend some time learning how to use it. I think these companies spend much more time and money developing the hardware than they do on the software. This is something I see quite often with hardware companies.
Now I know why really good 3D scanners cost many times more than this one (like $20,000). I won't be reviewing any more low-cost 3D scanners for quite some time.
Price: $799.00 (Premium Package, as reviewed) $699.00 Standard Package
Where to buy: Revopoint
Source: The sample of this product was provided by Revopoint.