We use affiliate links. If you buy something through the links on this page, we may earn a commission at no cost to you. Learn more.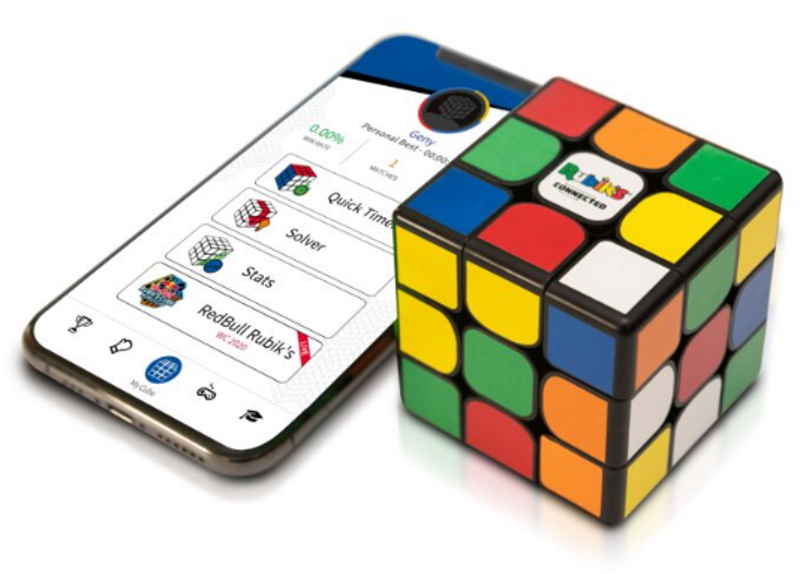 NEWS – I don't remember if it was the 70s, but my mind is saying yes to me being a Rubik Cube champion back then. I can remember that it was huge to have one in your school bag and even more credit if you knew how to solve the puzzle. At that time of my life, I lived in the Caribbean, so I am not sure if it was the craze in the US at that time. I remember the contests of who could mix it up and solve it the fastest. I remember being taught the process and memorizing it until it was engraved in my memory, and I was under 13 seconds as my fastest time.
A few months ago, I came across some with a Cube and I looked at it and felt quite foolish. The solution that was engraved in my mind was now a faded silhouette and I could only get as far as solving a couple of sides before I gave up. I did feel a bit of sadness that I had permanently lost a part of my great childhood.
But wait a minute!! Enter Rubik's Connected Cube. This app-enabled cube is equipped with Bluetooth, USB charging, and advanced sensors that enable even old-timers like me to solve, improve, interact, play, and challenge with the cube. While my skills as a child were purely based on organic ability, this cube can make up for and improve on everything that time and age have stolen.
Were you a Rubik's Cube child? Would you love to relive your glory days? If so, then it sounds like you and I have something in common including getting our hands on a Rubik's Connected Cube. Follow me over to getgocube.com and grab one right now for the discounted price of $49.95 and you can find GoCube puzzle cubes on Amazon too.
Also, check out our GoCube Connected and GoCube 2×2 reviews.