We use affiliate links. If you buy something through the links on this page, we may earn a commission at no cost to you. Learn more.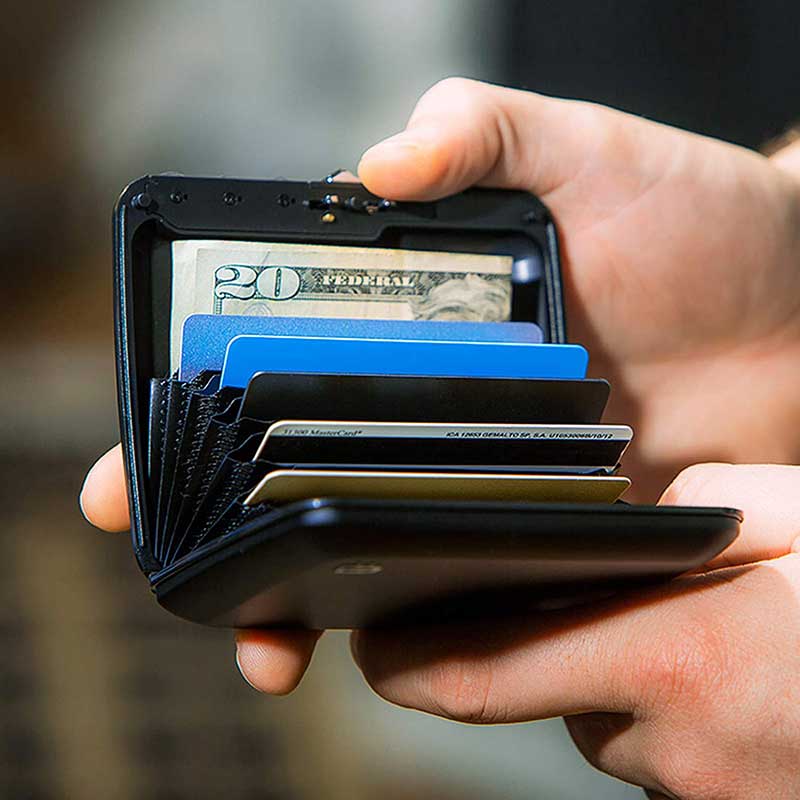 NEWS – At first glance, this hardshell wallet looks pretty awesome with its fanning slot design that can hold up to 10 cards, cash, and receipts. When you open the Ögon Designs Aluminum Code Wallet, it opens like a file cabinet with folders that spread open to reveal the contents for easy retrieval.
We've seen these types of wallets before. But this particular wallet has an extra feature that makes it either super cool or super annoying to use. It has a built-in 3 digital combination lock. It will obviously keep the contents secure as long as you know the code, but I can imagine it being a hassle when you need to open it quickly and you have to fumble with the lock.
If you're a parent and need to keep your kids from helping themselves to your cash, it might be useful, but I think I'll stick to the Open Sea Leather Topsider Mini Wallet that I've been using for the past month. It doesn't have RFID protection like the Ögon Designs Aluminum Code Wallet shown here, but it's smaller and more my style.
What about you? Do you think the Ögon Designs Aluminum Code Wallet is a worthy wallet for your EDC? If so, they are $84.99 on Amazon for one like you see here or $169.99 if you want the carbon fiber version.