We use affiliate links. If you buy something through the links on this page, we may earn a commission at no cost to you. Learn more.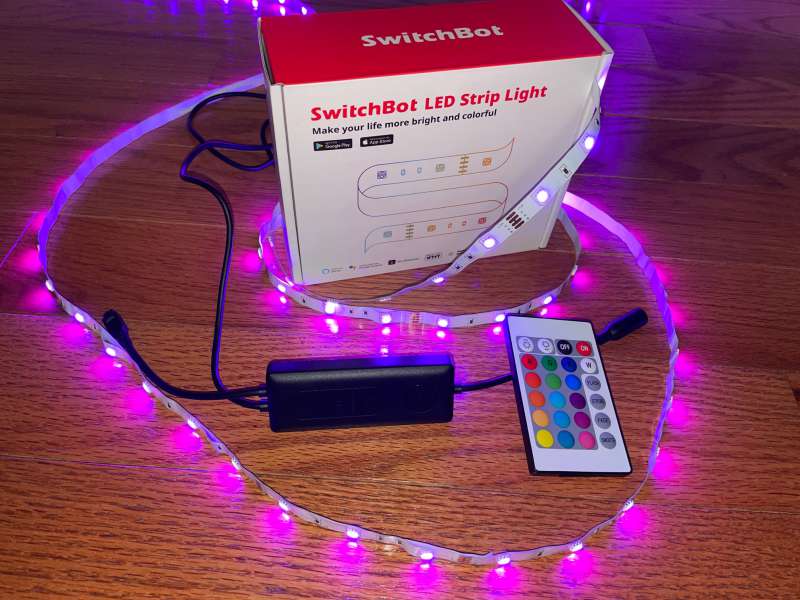 REVIEW – LEDs were invented by Nick Holonyak at General Electric in 1962. Since then, they have become the dominating technology in home, industrial, and automotive lighting.  I remember buying my first LEDs at Radio Shack during my high school years and have been fascinated by them ever since. I use them whenever possible and welcomed SwitchBot's new LED Strip lights into my home. Join me for a look…
What is it?
SwitchBot LED Strip Lights are a series of AC-powered light-emitting diodes mounted on a flexible adhesive strip that can be attached to surfaces to provide lighting of variable color, brightness, and flash rate, changed through an attached controller, infrared remote control, and/or smartphone app.
Hardware Specs:
Rated Power: 15 Watts
Input Rating: 100-240 VAC' 50/60Hz
Connection: IEEE 802.11 bg/n, 2.4gHz Wi-Fi
Color: RGB
Dimming Range: 1 to 100%
Strip length: 5m (16ft-5in)
Controller Options: wired controller buttons, smartphone app, IR remote control, voice control
Operating Life: Approximately 25,000 hours
Indoor use only
Operating Temperature: -15 to 40°C (5 to 104°F)
Storage Temperature: -20 to 70°C (-4 to 158°F)
Relative Humidity: 10 to 90% non-condensing
Storage Humidity: 10 to 90% non-condensing
One year limited warranty
What's in the Box?
LED Strip light
Controller
Power adapter
Remote control
Mounting Brackets with screws (6 sets)
User manual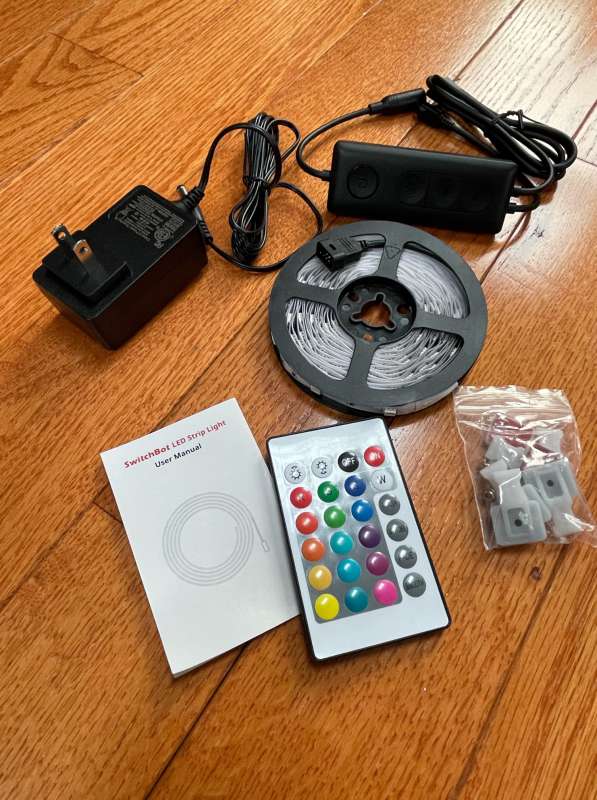 Design and Features:
SwitchBot makes some great gadgets at reasonable prices and is becoming one of my "go-to" suppliers for home automation gadgetry. I was thrilled to have a peek at their new LED strip lights.
The LED Strip Lights arrived in a very brand-identifiable box.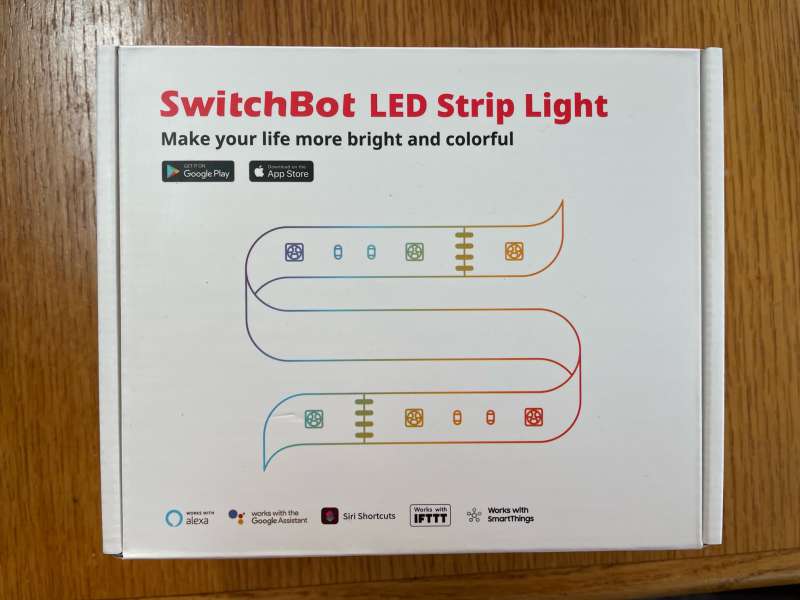 The packaging is solid.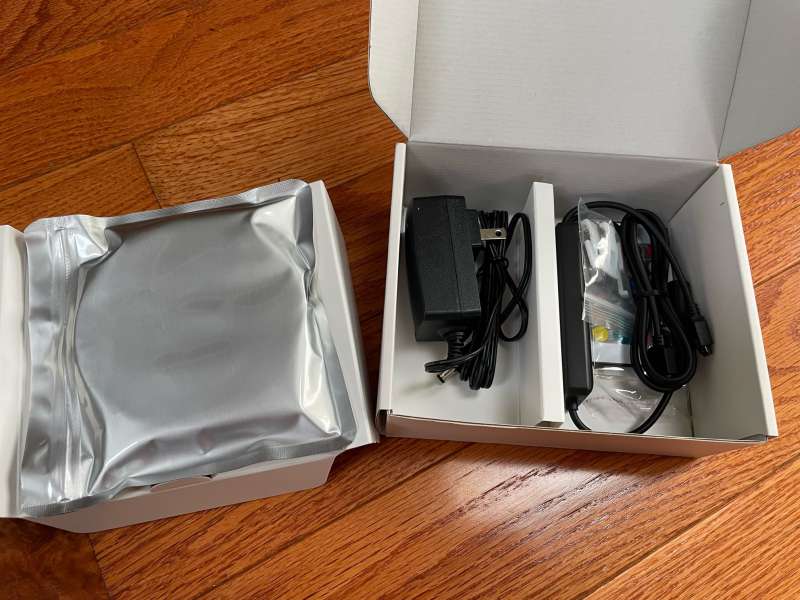 The "wall wart" style power supply supplies 1500mA from a 100-240VAC supply.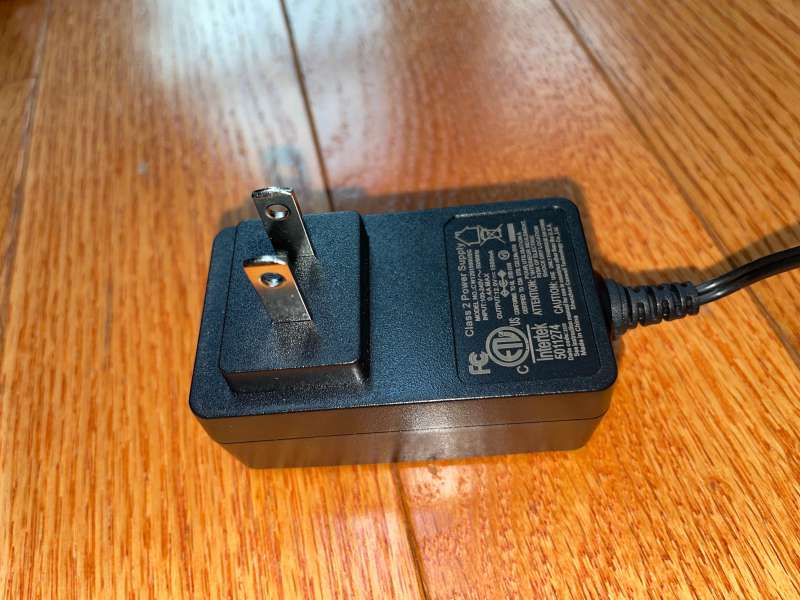 Power is provided to the controller unit through a coax power connector.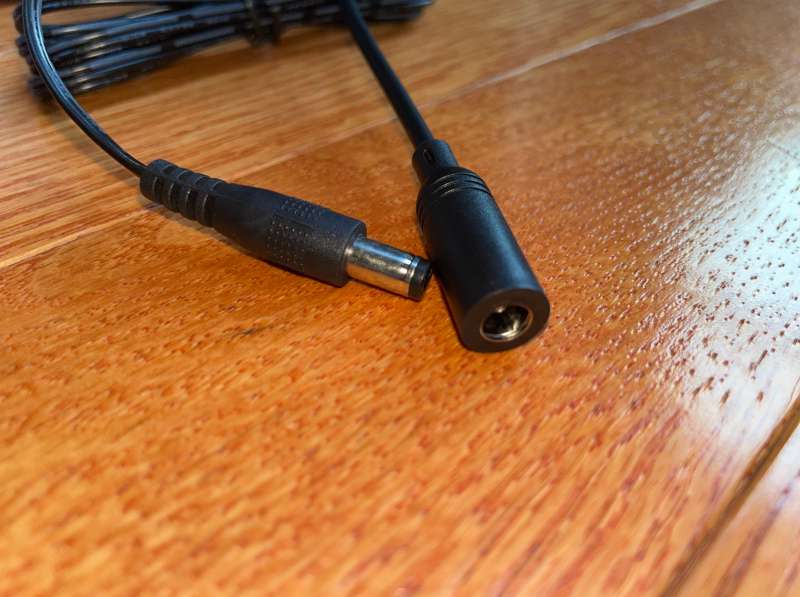 The controller is supplied with sticky tape to keep it stationary once you decide where you want to put it. The controller orientation is "up" leading toward the power supply and "down" towards the light strip.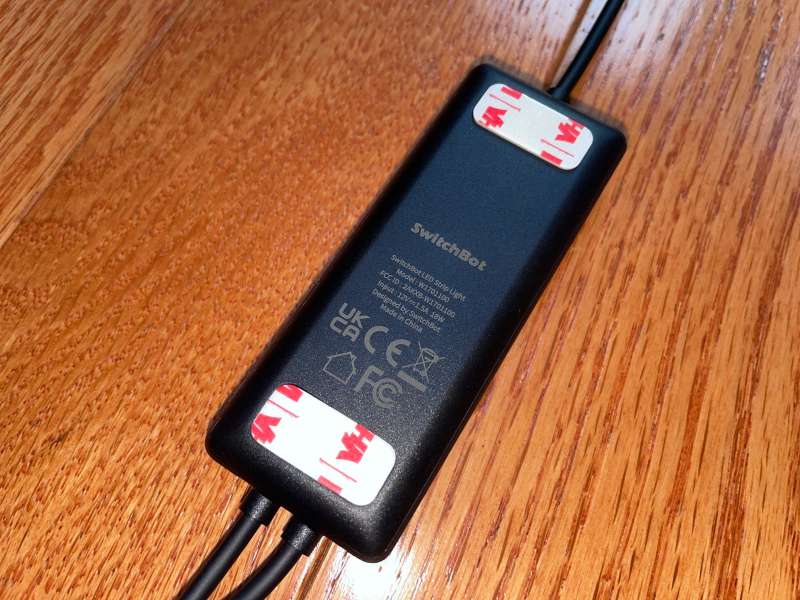 Buttons on the controller for power, brightness, music mode, and switching scenes adorn the controller's face. The controller is also equipped with a small microphone that when in "Music" mode, "listens" to ambient audio and flashes the light strip in synchronization with sound (more on that later). Fun!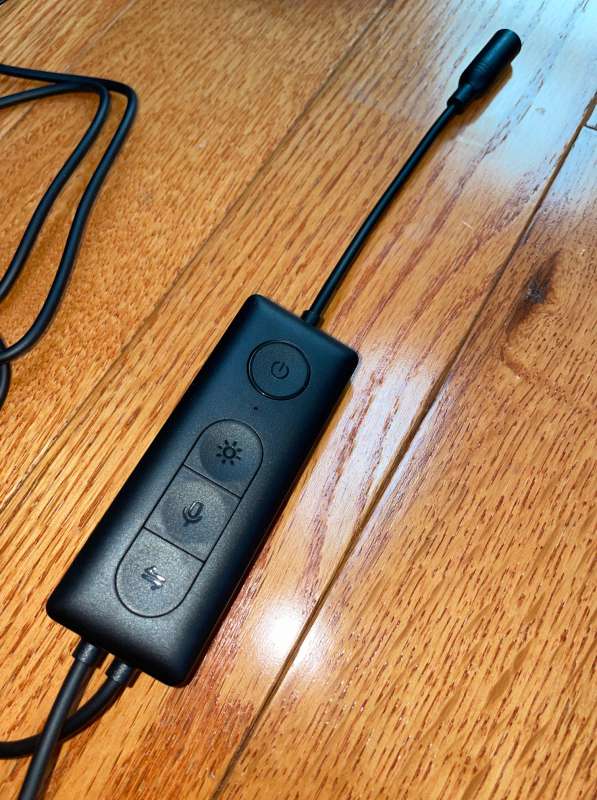 Also included is a small infrared remote control that uses a single CR2025 battery. The remote provides direct access to power, some of the preprogrammed colors, brightness, and some of the color-changing modes.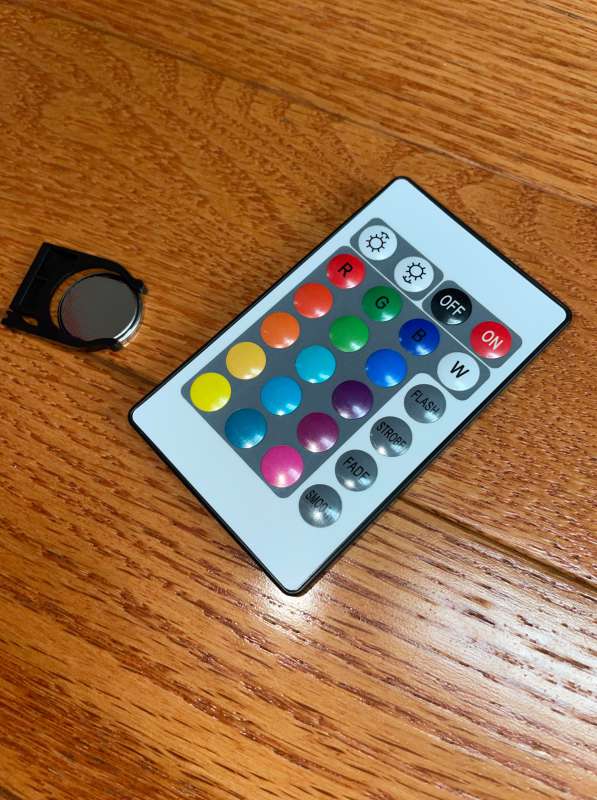 If you want to hide the controller, the infrared receiver is on a short pigtail, but being so short, it might take some creative planning.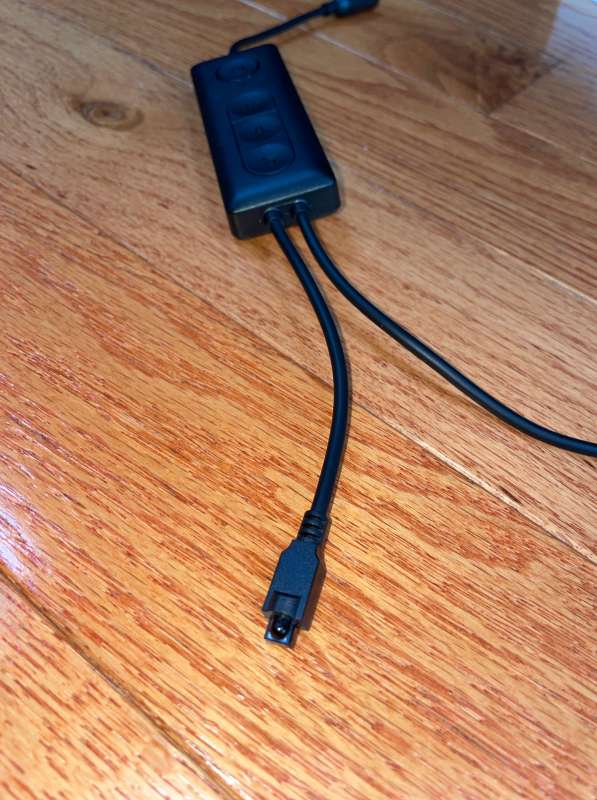 The connector to the LED strip is only about 3 feet long limiting how and where the strip lights can be installed without the wires showing. There are four conductors in the strip light cable, one for 12 volts, and one each for the green, red, and blue LEDs.
SwitchBot sends the LED strip wound on a plastic spool.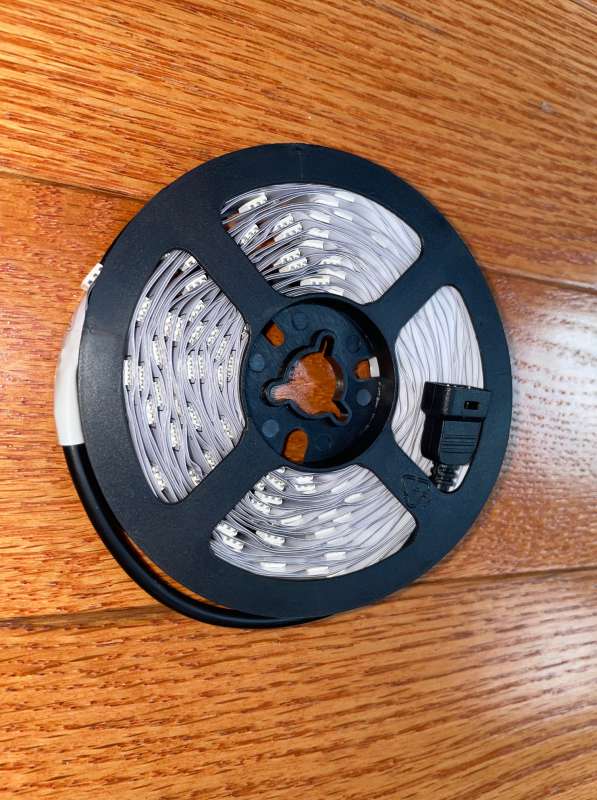 The connector has some small keys in the housings to help with the correct polarity. Care should be taken when plugging them together because I found it's possible to couple them incorrectly.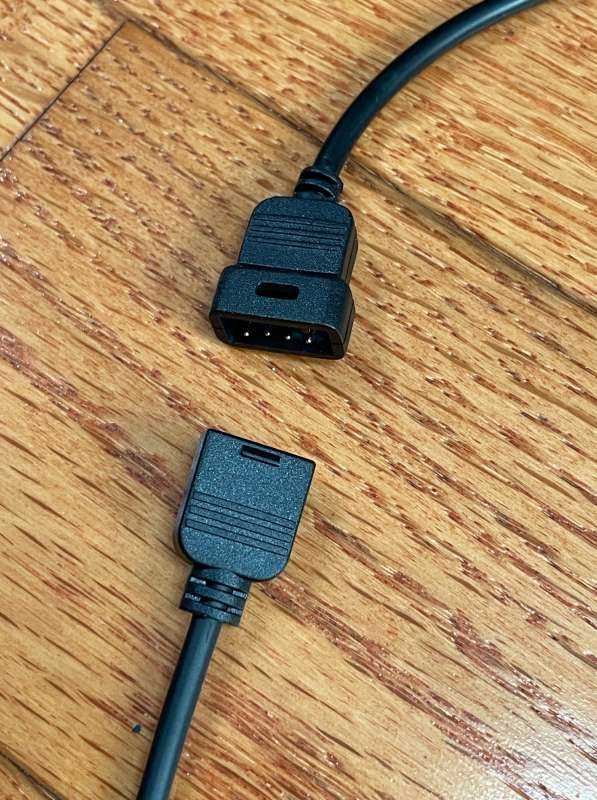 The back of the LED strip has an adhesive strip to make installation onto flat, non-porous surfaces quick and easy.
If the LED strip needs to be attached to something that the adhesive won't stick to, SwitchBot includes six sets of mounting buckles. In addition to the screws, the buckles also have some heavy-duty sticky tape for added security.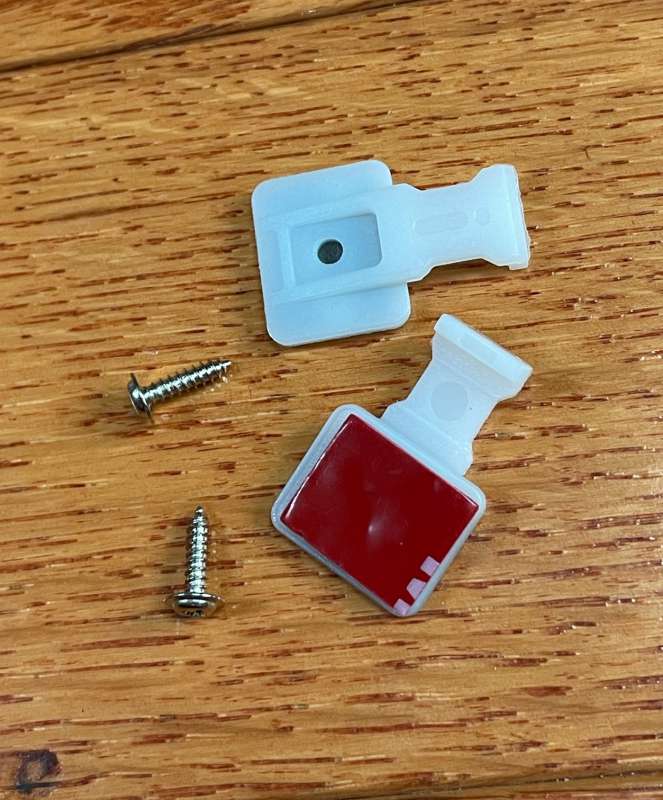 Unwound, the LED strip is just shy of 16-1/2 feet long (5 meters).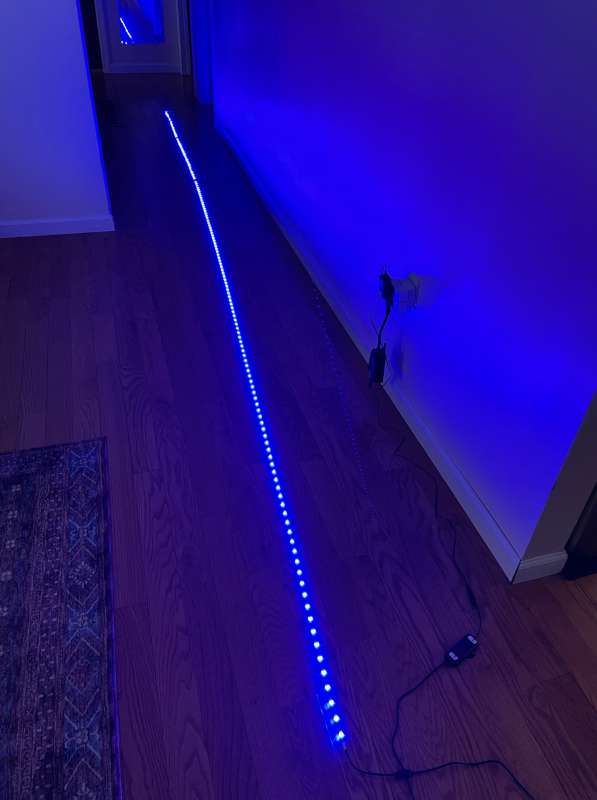 The LEDs are not individually addressable, meaning that all of the LEDs along the strip will display the same color and all behave in unison. Individually addressable LEDs would be very exciting, but I understand that adding the accompanying circuitry would add cost and complexity to the system.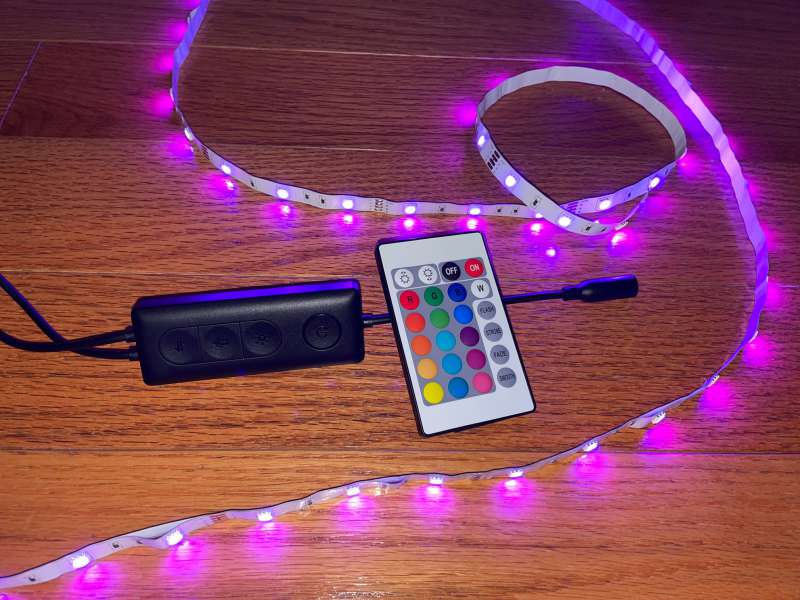 I hoped to install the LED Strip lights outdoors for seasonal and holiday lighting. Unfortunately, these are indoor use only. Still, I can think of some fun and interesting ways to use them – backlighting for a TV, bookshelf lighting, home theater accents, picture frame illumination, and many others. A waterproof version for outdoors or wet locations like a pool or hot tub area would be desirable.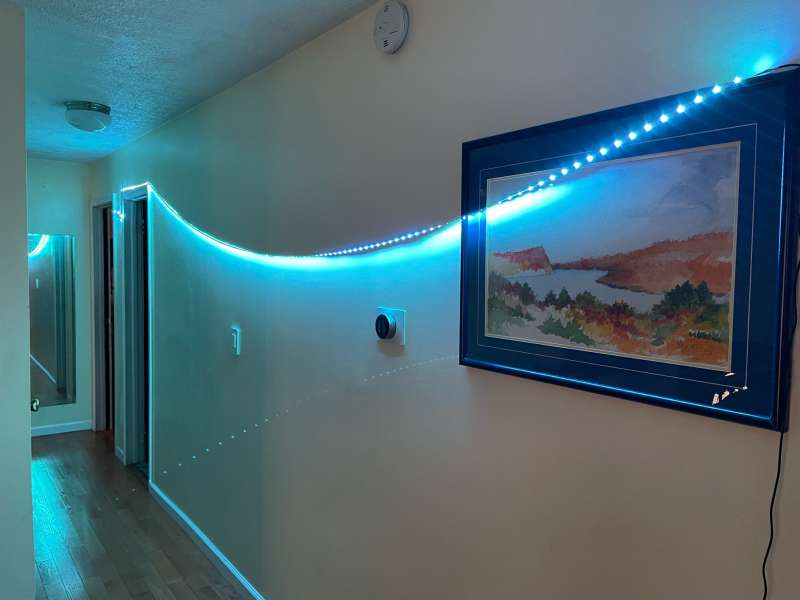 Should the entire length of the LED strip not be needed, there are cut points for safely shortening them. On the other hand… if lengthening the strip is what's needed, there doesn't seem to be a convenient way to do this apart from adding another set (power supply, controller, and strip). There aren't additional connectors on the tail end of the LED strip to join another strip, plus it's not clear if the power supply or circuit traces can handle the extra load of another strip. I would love to see some options for joining strips together for home-spanning lengths.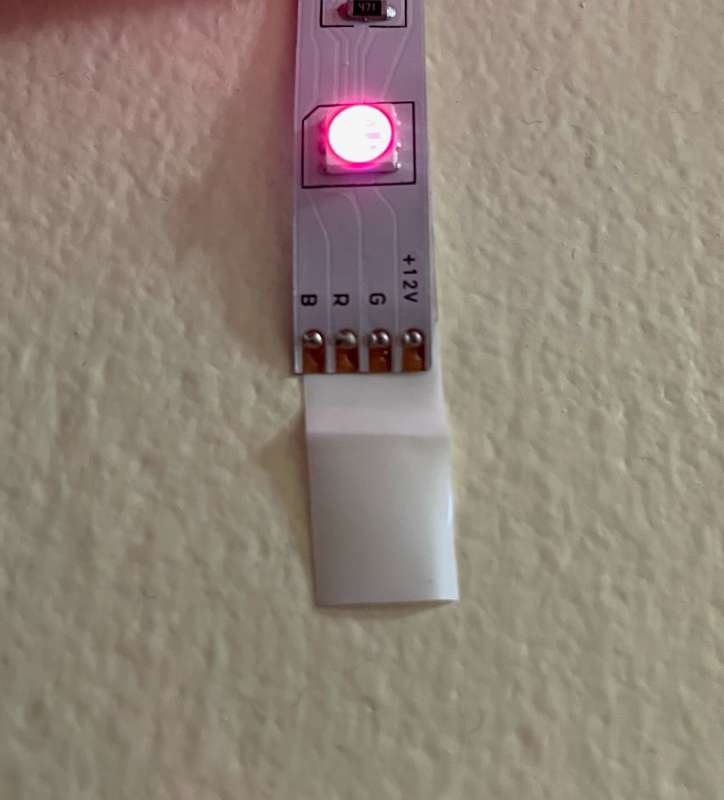 For me, the fun part is using these lights with their home automation capabilities through the SwitchBot app. Like all SwitchBot products, pairing took only seconds. The LED strip color, brightness, and "scenes" (including "music" mode) can then be controlled with a smartphone.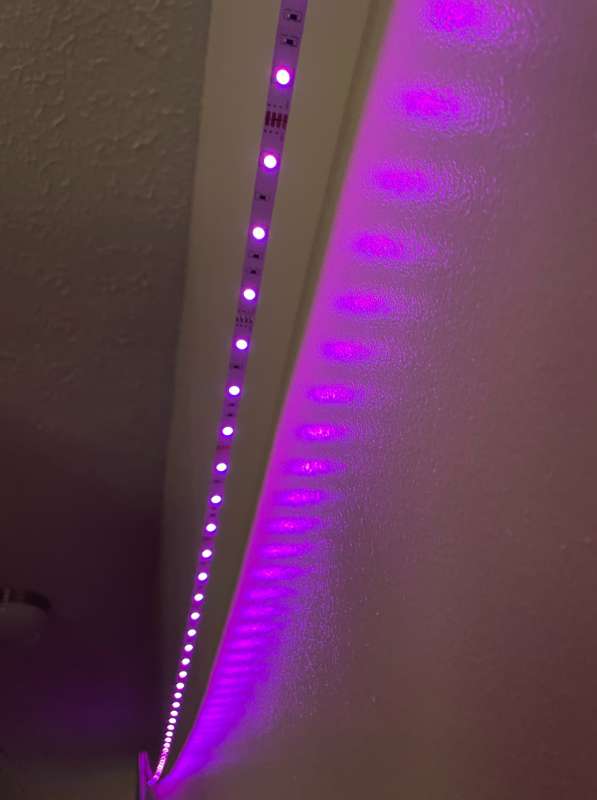 "Color" controls the hue and brightness. Some colors are provided with buttons for quick access, but "favorites" can be saved should you want a particular color saved for easy access.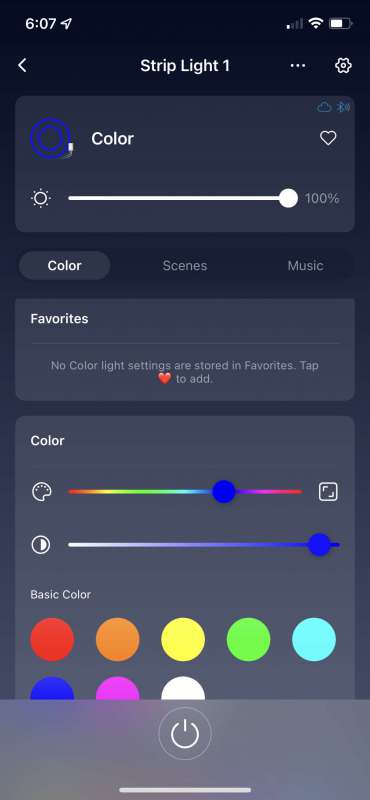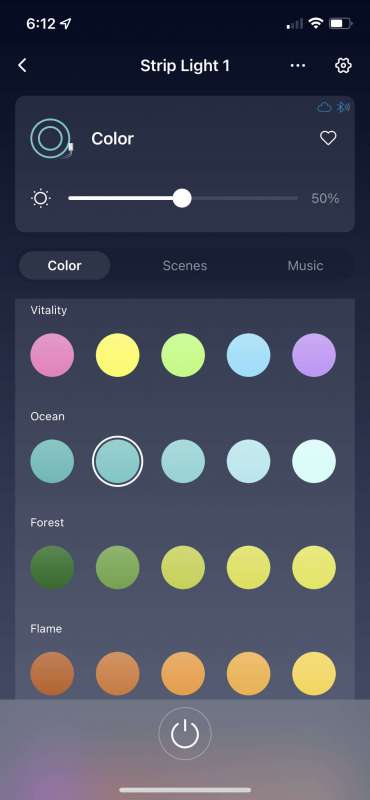 Custom colors can be accessed using a selection wheel. Want to match your team's colors exactly? You can do that here.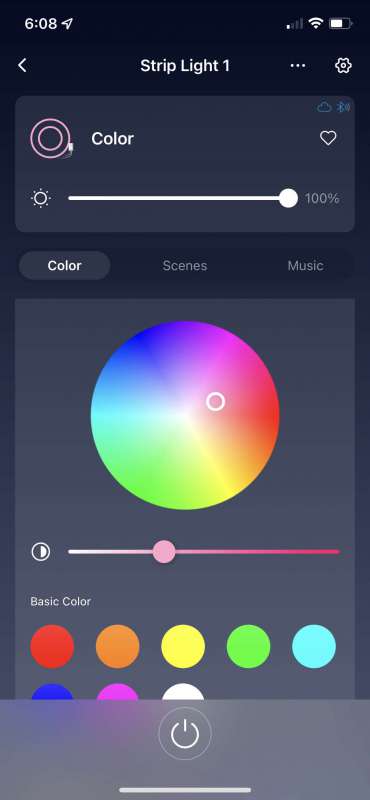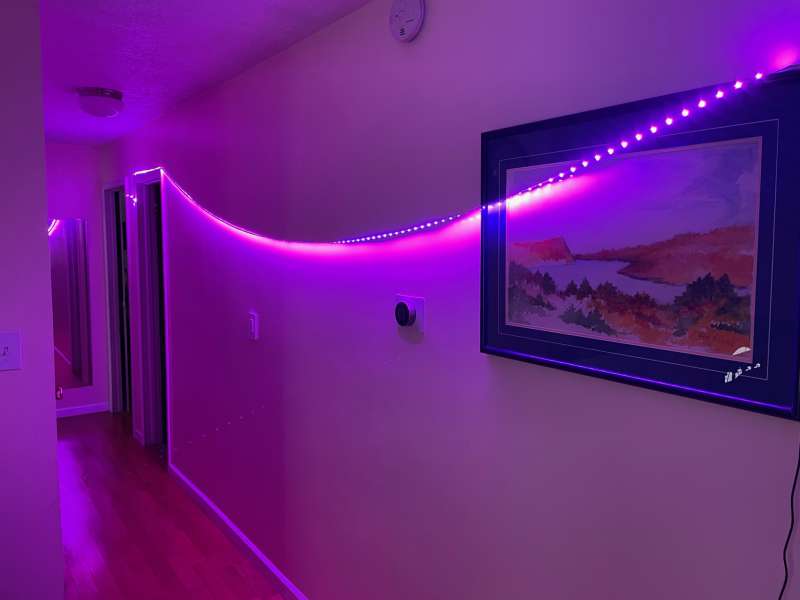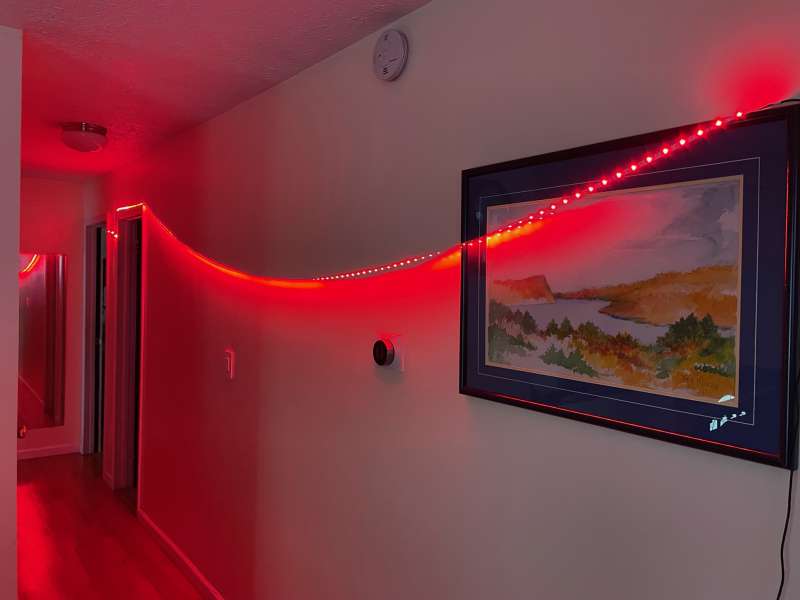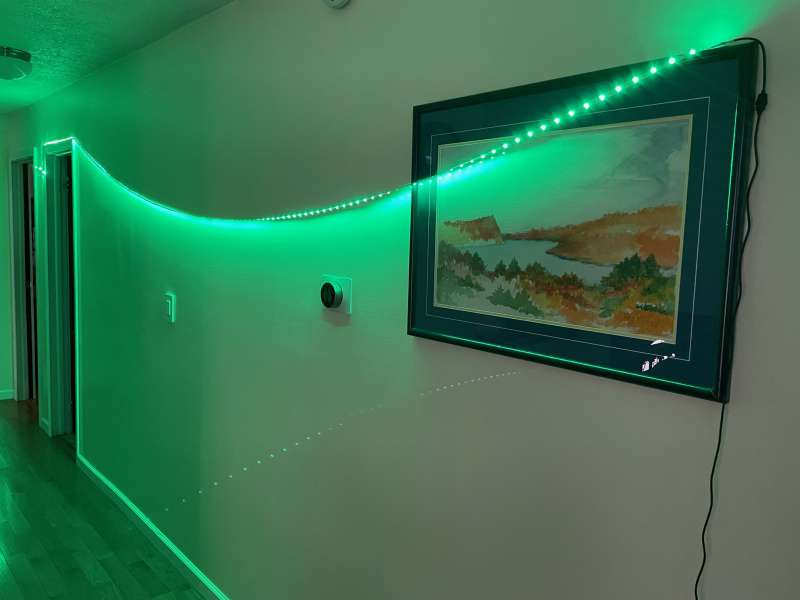 "Scenes" are programmable sequences of different colors and durations with few different transitions. Some are preprogrammed but can be edited and renamed. For example: For Halloween, a scene might slowly fade between orange and purple, or for Independence Day, red, white, and blue.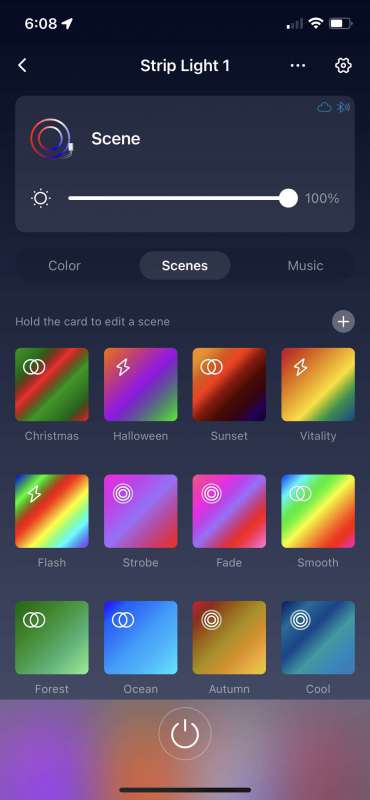 "Music," as previously mentioned flashes and pulsates the light strip based on ambient sound.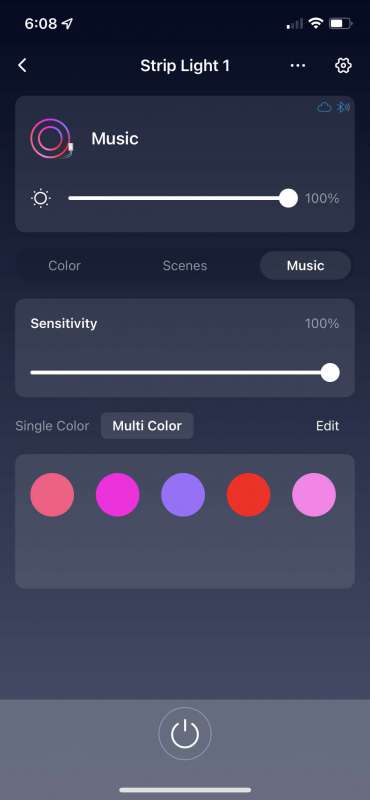 As with all SwitchBot products, The LED Strip is accessible through cloud services (Google Assistant, Amazon Alexa, IFTTT, Clova(in Japan), and Siri Shortcuts).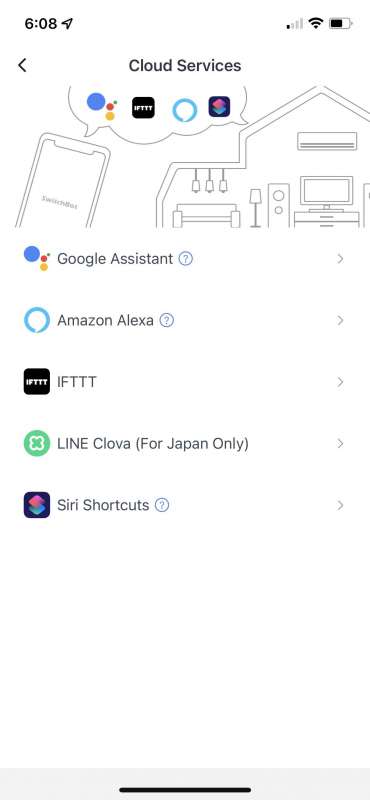 Once paired with the associated service, there are many options available, I loved being able to issue voice commands like, "Alexa, change the strip light to purple," and "Alexa, dim the strip lights to five percent."
Integrating the lights with IFTTT also worked flawlessly although some of the options are in Japanese. I lived in Japan for several years so I can read them, but most have English translations, otherwise, Google Translate to the rescue! With IFTTT, the sky is the limit for triggering the strip light's behavior. Want to change the light color based on the weather? How about changing to your loved one's favorite color based on a Google Calendar event like a birthday or anniversary? Want to alert yourself to a new camera motion detection? You can do that and soooo much more with IFTTT and SwitchBot. I found the IFTTT integration to work reliably with little to no delay.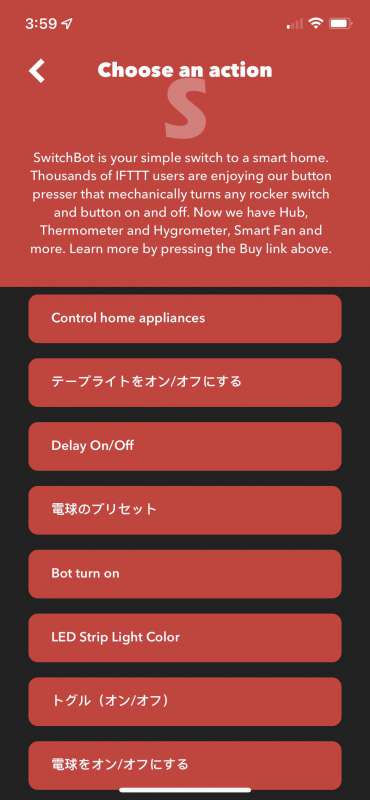 What I Like
Easy to install
Alexa, Google, and IFTTT connected
Inexpensive
What I Would Change
Add options for extending the LED strip
Add options for outdoor use
Add options for cable extensions to make installation easier
Individually addressable LEDs are on my wish list 🙂
Final Thoughts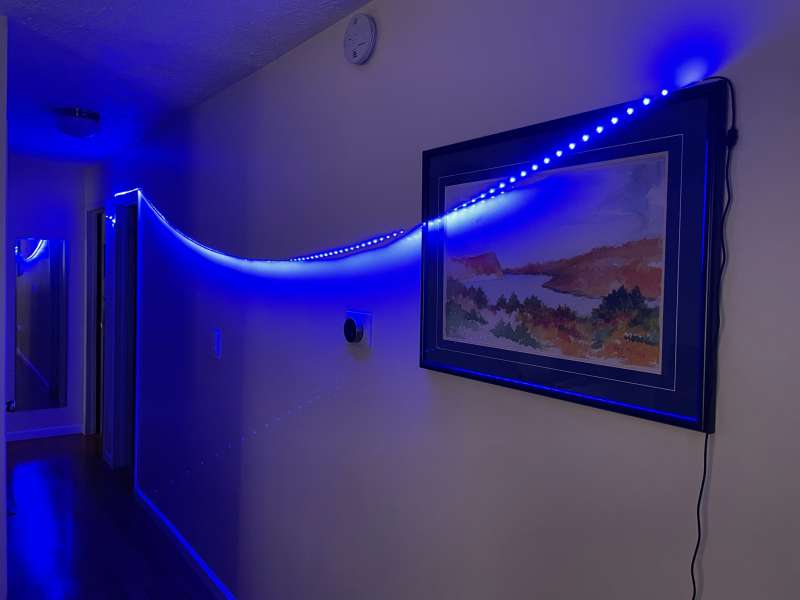 I have not yet decided how I'll permanently install the SwitchBot LED Strip lights, but they will certainly become an integral part of my home decor and automation. Integration is first-rate, quality is good, and they are very cost-effective. I'd like to see some enhancements to make them more "installation-friendly" and expandable, but even so, they are very fun!  Bravo SwitchBot!
Price:  SwitchBot and Amazon, $19.99 (one-pack)
Where to buy:  SwitchBot, Amazon
Source: The sample for this review was provided by SwitchBot